Humans of New York (HONY), the Facebook page that regularly posts snapshots of people on the street accompanied by a personal quote, has become an icon of New York's creative, urban scene. With more than nine million likes on Facebook, HONY has a quantifiably large following. Although usually pages with this type of social influence regularly confront spoofs, most of the HONY parody accounts have failed to achieve a significant online reach. However, an appropriated spin-off of HONY, NONY, is now gaining social steam.
The page, titled "N***** of New York," was first registered on Facebook in July of this year. From its start, NONY has posted photos of African-American men on the streets of New York, with quotes from or a description of the interaction between the photographed and the photographer. Within the first two months, the page accrued about 5,000 likes. According to the current manager of the page, NONY's original creator stopped running the page about two weeks ago. Within that time, the page has received more than 12,000 new fans. The page now has around 22,000 likes.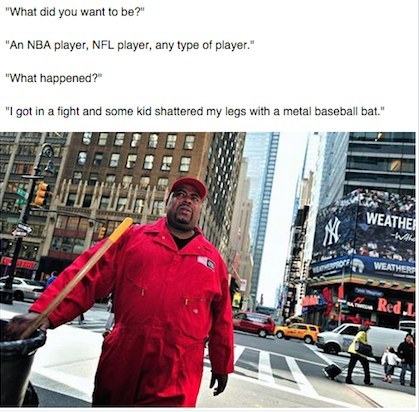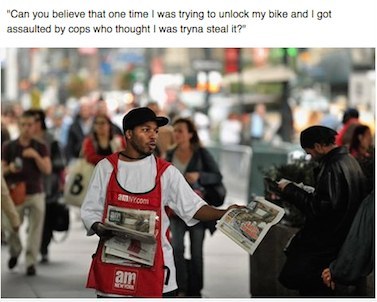 The page's manager said that NONY aims to highlight members of the New York community that are not represented in HONY and that NONY's name is not meant to evoke any racial connotation. Although some of the people featured on the page have objected to their photos being used, NONY's admins said that they usually remove photos if the subjects take any offense at the page's naming and purpose. NONY's manager also said that the page has received more popularity within its first few weeks than HONY did during the same time period after its inception. Due to the recent attention, the page manager said that HONY blocked NONY yesterday.
The page admins said that they do not intend to take down the page or discontinue posting in the near future.
This post was created by a member of BuzzFeed Community, where anyone can post awesome lists and creations.
Learn more
or
post your buzz!