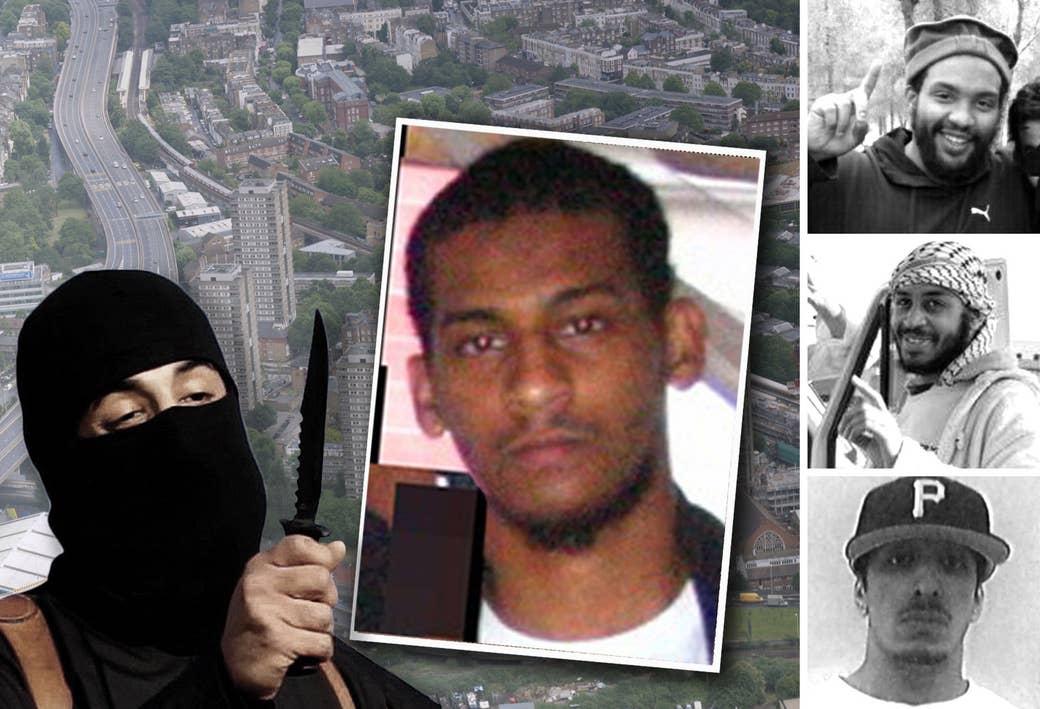 The fourth member of the ISIS "Beatles" execution cell responsible for beheading 27 hostages has been unmasked as a "kind and softly spoken" former fairground mechanic from a family of Sudanese communists in west London, BuzzFeed News and the Washington Post can reveal.
British and American intelligence services have identified 27-year-old El Shafee Elsheikh as a member of the brutal group of four guards, once fronted by the knife-wielding killer "Jihadi John", who were nicknamed the "Beatles" by hostages because of their English accents.
Elsheikh, who is said to be living in Syria with his two wives and two young children, is now one of the world's most wanted men, hunted by security services on both sides of the Atlantic. His younger brother was killed fighting for ISIS in Iraq last year after following him to the Middle East as a teenager.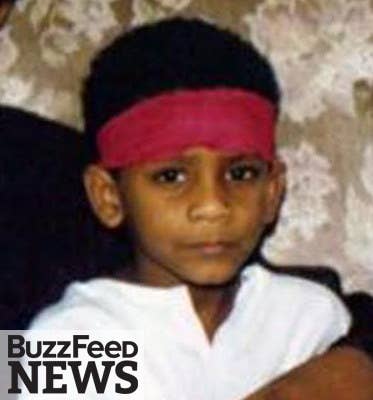 In an exclusive interview with BuzzFeed News at her home in White City, his mother, Maha Elgizouli, has revealed how her "perfect" son ran away to Syria to wage jihad in spring 2012 after being radicalised in a matter of weeks at mosques in west London. She blamed the British authorities for failing to stop his younger brother from travelling to join him after she begged embassy officials to confiscate his passport.
A former US counterterrorism official and investigators close to the hunt for the "Beatles" confirmed that Elsheikh had been identified as one of the guards, making him the fourth and final member of the cell to be unmasked. "Jihadi John" was killed in a US drone strike last November, months after being outed as west Londoner Mohammed Emwazi. In February, BuzzFeed News and the Washington Post exposed a second member of the cell as Alexanda Kotey, a "quiet and humble" Queens Park Rangers fan from Shepherd's Bush whose current whereabouts are unknown. Aine Davis, a former London drug dealer who is now in custody in Turkey, has also been named as a member of the cell.
All four of the "Beatles" grew up in the same deeply divided pocket of west London and were radicalised in its mosques before travelling to Syria. Elsheikh's mother said he was heavily influenced by the sermons of Hani al-Sibai, a notorious west London Islamist preacher who described the London 7/7 bombings as a "great victory", is said to have inspired last year's Tunisian beach massacre, and has been linked to Mohammed Emwazi.
In Syria, the "Beatles" gained a reputation as the cruellest of all ISIS guards, using electric shocks, waterboarding, and mock executions – including a staged crucifixion – to terrorise their hostages. They beheaded seven British, American, and Japanese hostages, including the British aid workers David Haines and Alan Henning, and 18 members of the Syrian army.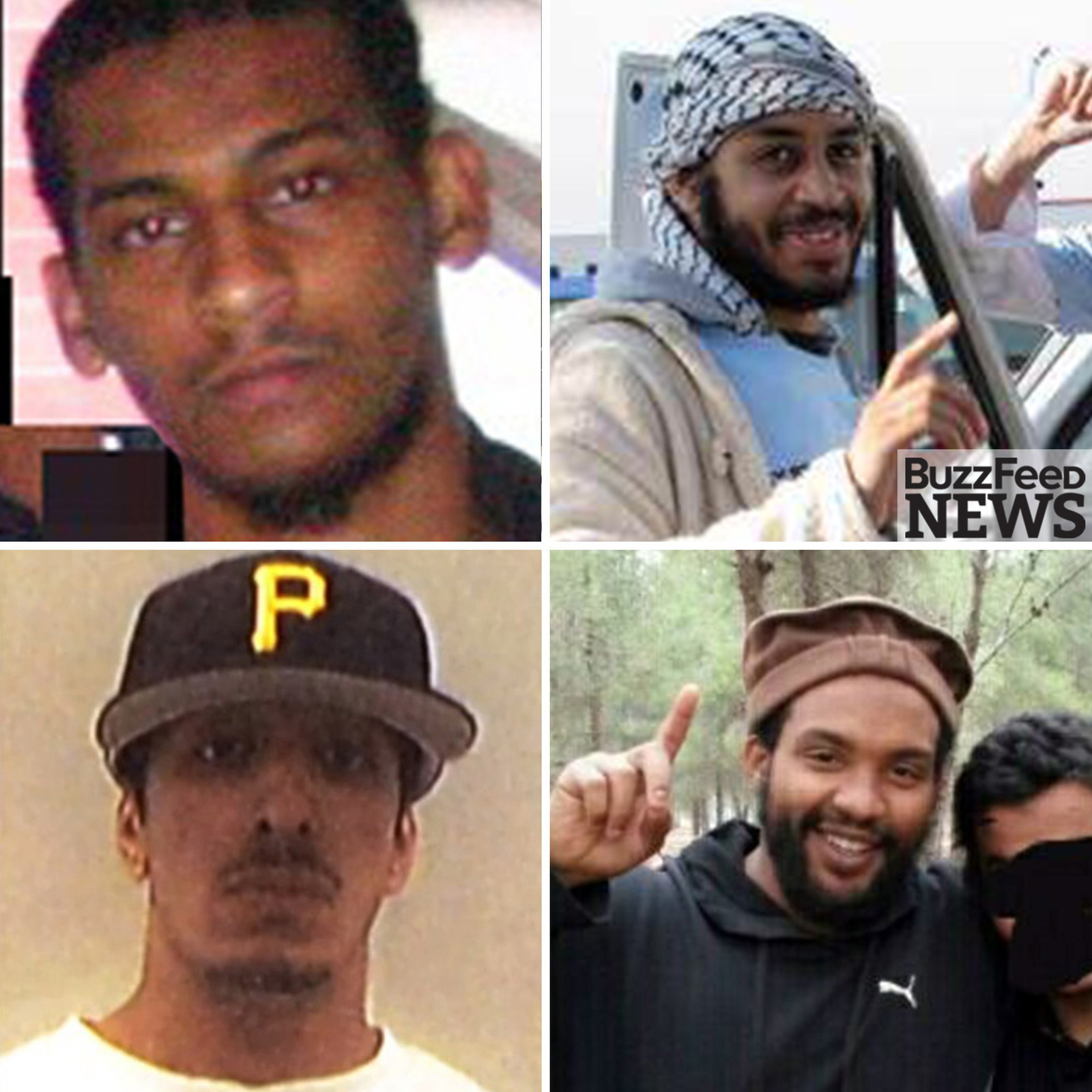 Elsheikh grew up in White City from the age of 5 after fleeing the civil war in Sudan with his parents – both members of the country's Communist party. His father, a poet who made a living as a flight attendant, abandoned the family when Elsheikh was 7, leaving his mother, Elgizouli, to care for him and his two brothers at the family home just a few miles away from where Emwazi, Kotey, and Davis all grew up.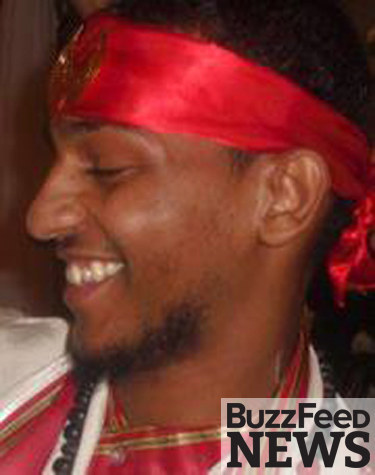 Like Kotey, Elsheikh was a football fan who supported the local team, Queens Park Rangers, and he liked to tinker with old bikes and motorcycle engines at a workbench in the family garden. He grew up into a quiet, attentive young man who studied mechanical engineering at Acton College before getting a job at a garage in Shepherd's Bush and maintaining the rides at the local funfair.
The first sign of his radicalisation came in 2011 when his mother caught him listening to a CD by Sibai promoting jihad. He then started attending sermons at three local mosques, and his mother says his transformation was almost instantaneous. Within 17 days, she says, he had become a radical Islamist who donned long robes, grew a beard, and began espousing the holy war.
A close friend of the family who asked to be named only as Blgiss said she also noticed a swift change in Elsheikh's behaviour, describing how the once "quiet and respectful" boy would come back from prayers "arguing for hours" with his mother about Islam. "One day I remember, he came up to her like this," she said, pointing aggressively at Elgizouli's face, "and said: 'You know, Allah says your mum can be your enemy.'"
Elsheikh began distributing Islamist literature and "Arabic perfume" from a street stall outside Shepherd's Bush station, and soon persuaded his younger brother, Mahmoud, to start going with him to sermons. Their mother told BuzzFeed News she was powerless to intervene because, as a single woman, she could not enter the mosque. "If I go without a man I can't enter," she said. "I need to go inside, I need to see what the imam say to my son."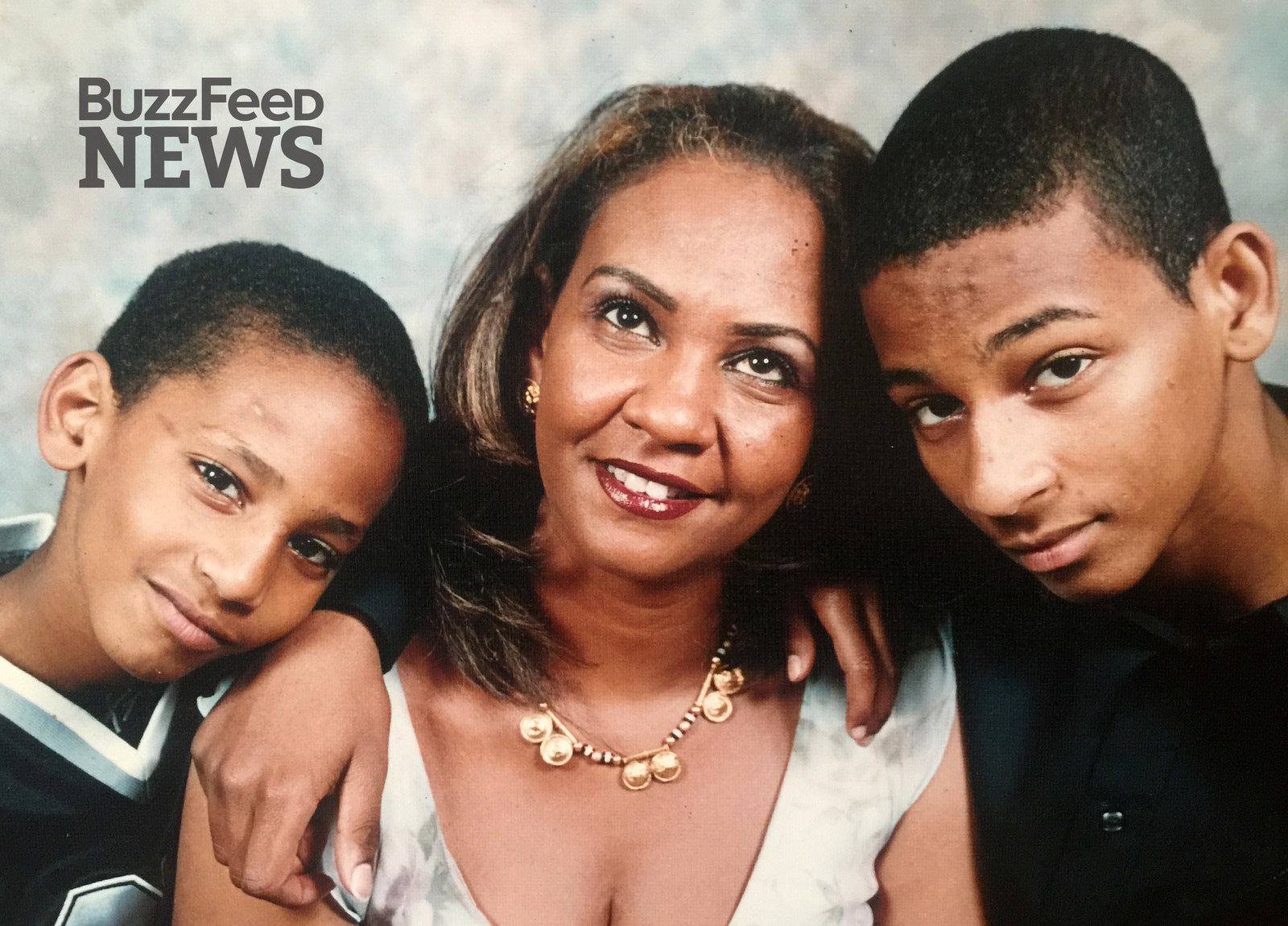 Elsheikh ran away to fight in Syria in April 2012 and relatives and friends say they began to worry about Mahmoud following him. Their mother told BuzzFeed News she took Mahmoud with her back to Sudan to seek help from her family, and appealed to the British embassy there to seize his passport to prevent him from travelling to Syria. But, she says, embassy officials refused to help, telling her: "This is a British man, he is 17 now; you can't take his passport from him." She says she replied: "If you aren't going to help me protect him, I will protect him myself."

But when she confiscated his passport, she says, the embassy issued him a new one. Mahmoud then flew to Turkey on a ticket bought for him by a jihadi network in Sudan and crossed the border to join his older brother in Syria. In March last year, she was informed that Mahmoud had been killed.
The Home Office said it had introduced a "power to temporarily seize passports of those suspected of travelling to engage in terrorism overseas" and had "a wide range" of other measures in place to stop British citizens travelling to conflict zones.
After learning that her youngest son had died, Elgizouli says she tracked down Sibai, the radical imam she blamed for sending her sons to Syria, and confronted him. "I slapped him in the face," she said. "I said to him, 'What have you done to my son?'"
In a 90-minute interview at her home in White City, Elgizouli told BuzzFeed News she is at a loss to understand how she can have lost both her sons to the clutches of ISIS. "My kids were perfect," she said between sobs. "What suddenly happened?"
Intelligence officials believe that after travelling to Syria, Elsheikh was entrusted with the job of guarding high-profile Western hostages in ISIS's de facto capital of Raqqa, along with Emwazi, Kotey, and Davis. The four guards, who would become known as the "Beatles", systematically tortured and killed their captives on camera in slick propaganda videos that were disseminated around the world by ISIS.
Throughout his time in Syria, Elsheikh has kept in contact with his family back home. His mother has a photograph of his 2-year-old daughter, who is named after her, on the screen of her phone. His 3-month-old son is named Mahmoud, after the brother who died fighting for ISIS.
After being told that her son had been involved with the "Beatles" terror cell, she dropped her head into her hands and began sobbing. "No, no...not Shafee," she said. Later, when her tears had dried, she shook her head and said: "That boy now is not my son. That is not the son I raised."