I first got a buzz cut in Edinburgh. I was there with a girlfriend before she was my girlfriend and I'd just read an article in GQ that said everyone should try it, at least once. The girlfriend who wasn't quite my girlfriend pushed me to do it - we weren't quite dating at this point and, after years of being best friends, it was all a bit confusing. She pushed me to do it because she thought she'd stop being attracted to me if I shaved my head but it didn't quite work out that way.
I've shaved my head once or twice a year since then. Sometimes, I go down to a hairdressers and get it done properly, but often me and a friend will put a chair in the bathroom and get out clippers (beard trimmers are usually fine too). You feel it straight away - at first, it's the feeling of absence; then it becomes cleansing.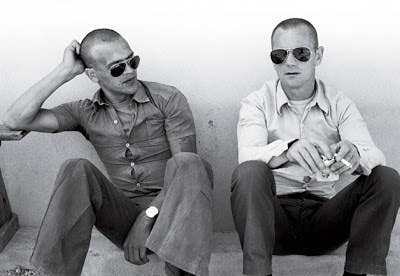 My favourite thing about getting a buzz cut is the reactions. Not to the hair, but when people hear my voice. If you have an odd international school accent like mine, it asks for floppy hair and darting eyes; not the persona people have in front of them.
Sure, it's best as a summer cut, I wouldn't disagree but that doesn't mean you should limit yourself to summers of freedom and joy, try bringing autumn into the mix too. There's something disconcertingly perfect about a grade one cut poking out of a hood in the rain.
Also, you can rock hats.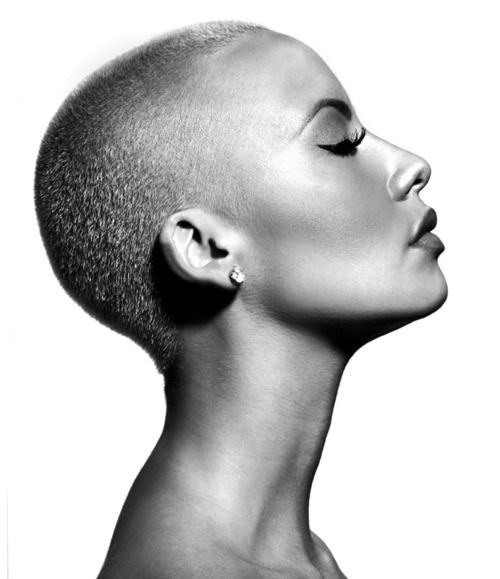 Don't assume this is just aimed at men, everyone should try a buzz cut. Hair is an easy thing to hide behind; behind gel and highlights. Get rid of it, have a little existential crisis and do it in front of the mirror. Shock your parents and scare your friends.
The buzzed are the open few, the ones who get to really feel the sun on their gorgeous heads.