1. This teacher who was absolutely done with giving out extra credit.
2. And this professor who just called 'em like they saw 'em.
3. This teacher who felt a sense of justice when the students they caught cheating still failed their exams.
4. This professor who pulled no punches.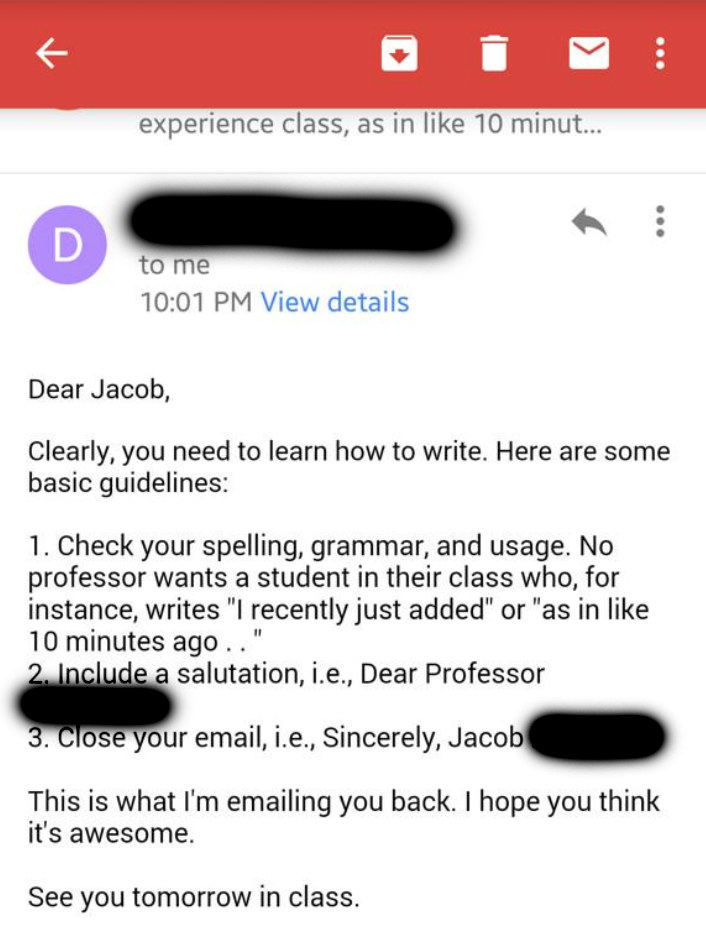 5. This math professor/fashion critic.
6. This student who was just hoping for a take-home test and got knocked into next year.
7. This iconic text response from a professor whose student was taking an exam.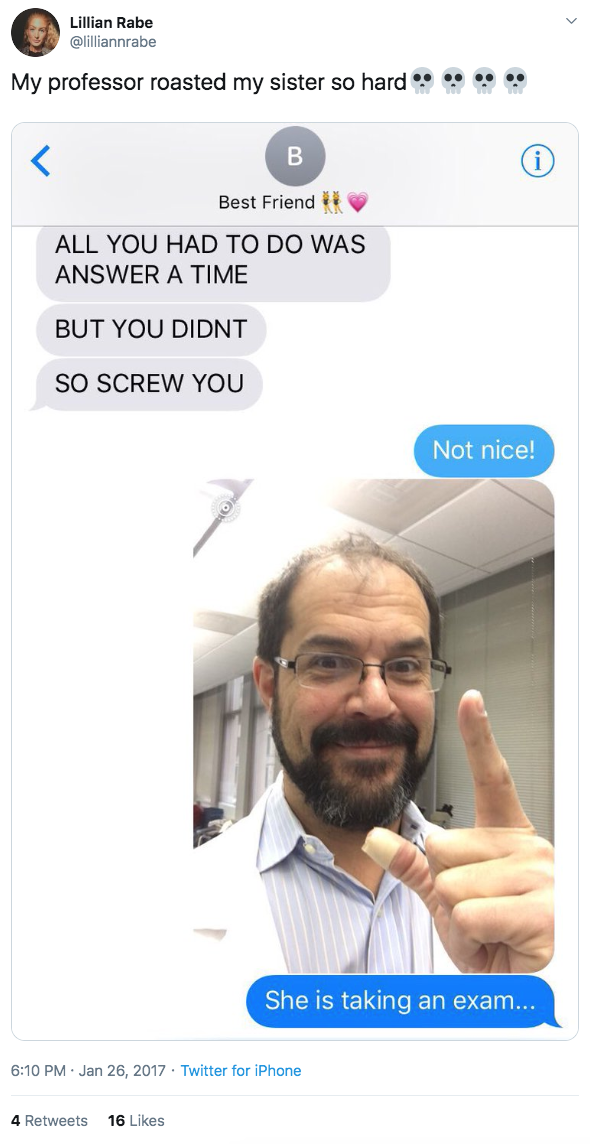 8. This professor who had no empathy for those raised with technology.
9. This teacher who was absolutely done with hearing, "My dog ate my homework."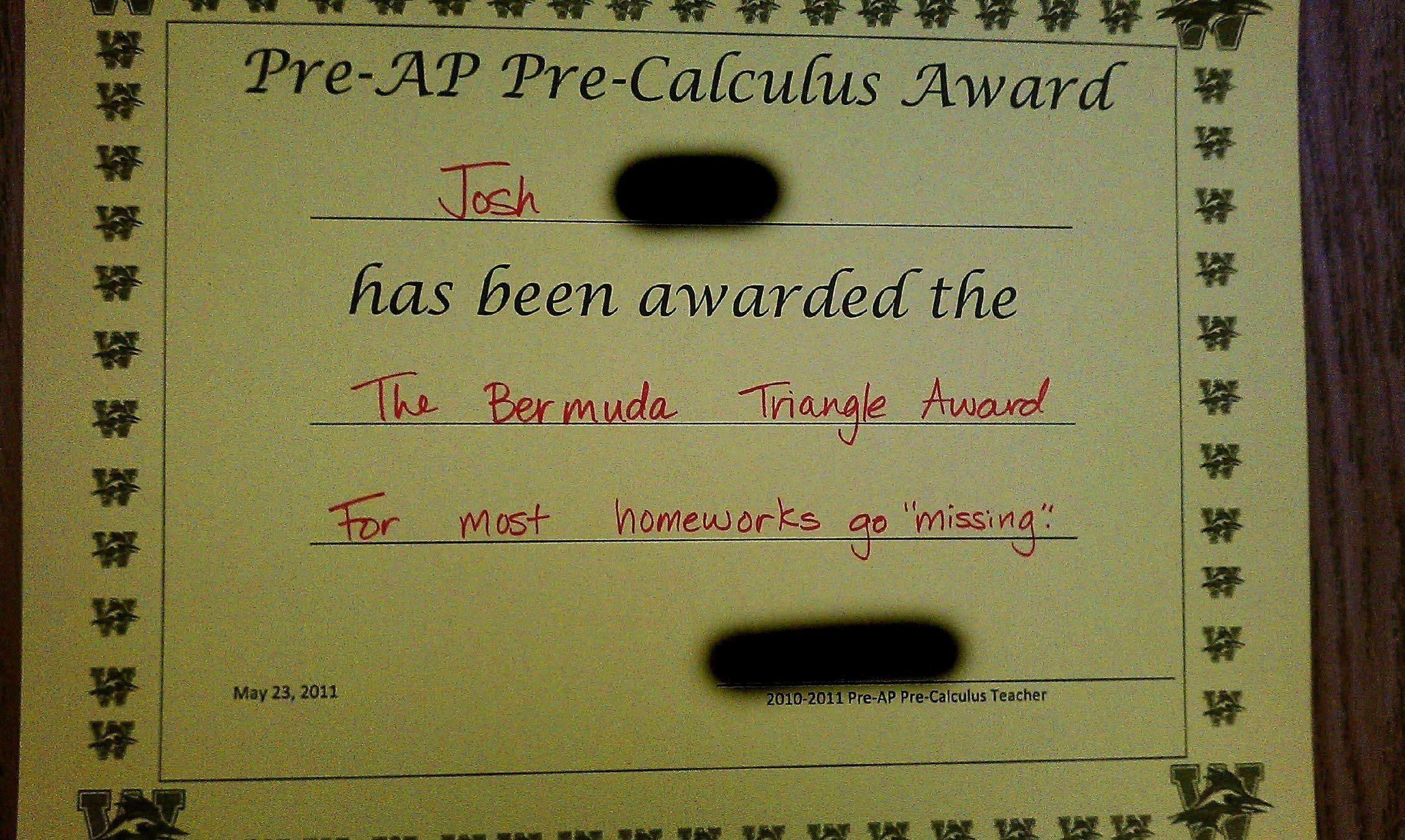 10. This not-so-subtle roast of a student's incredibly poor handwriting.
11. This priceless comment that reminded us of the difference between a Segway and "segue".
12. And this professor who actually asked their student, "What's your major this week?"
13. This professor who was not too proud of his students' test scores.
14. This teacher who went ~low~.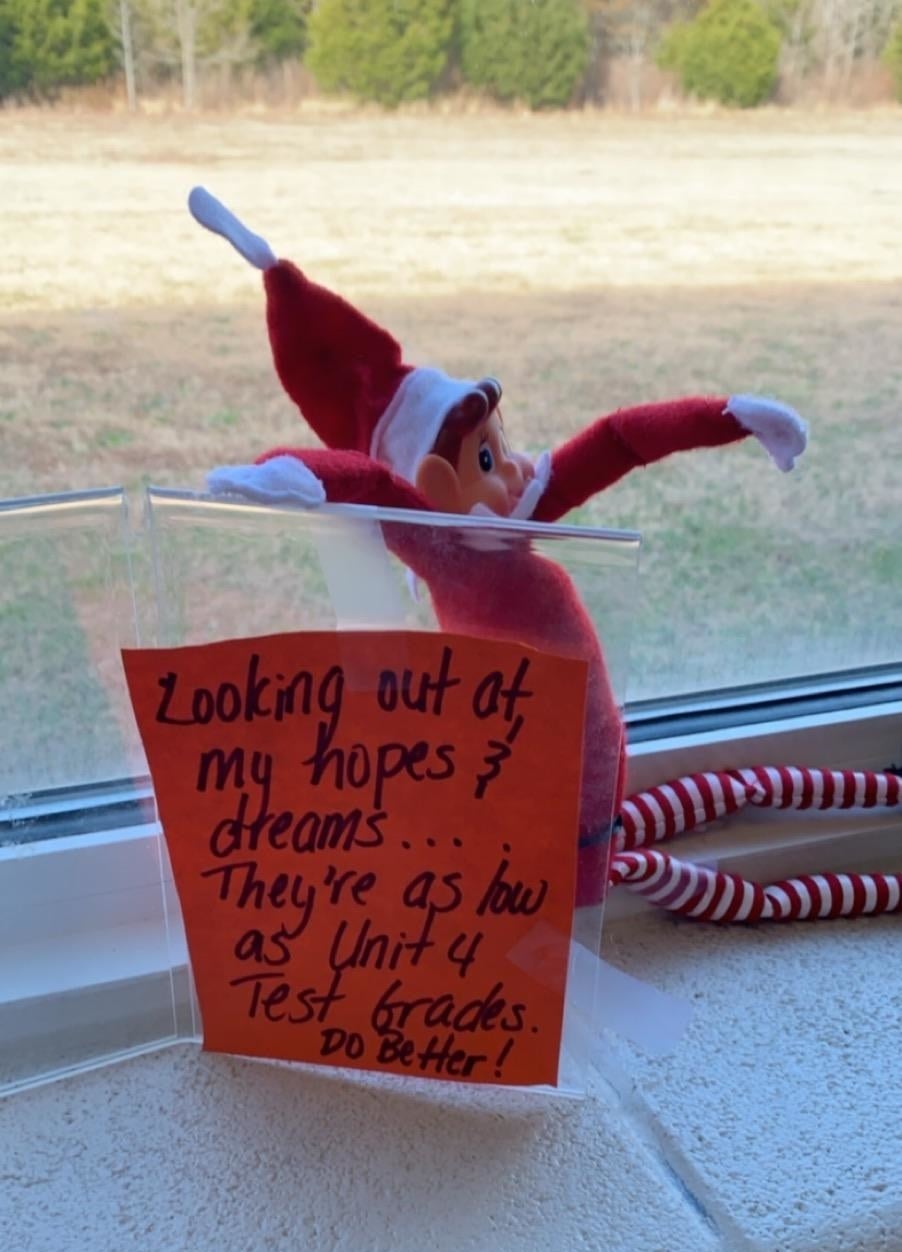 15. This teacher who was finally able to call out their student for sleeping in class.
16. This sweet message a teacher wrote on the whiteboard for all their students to cherish.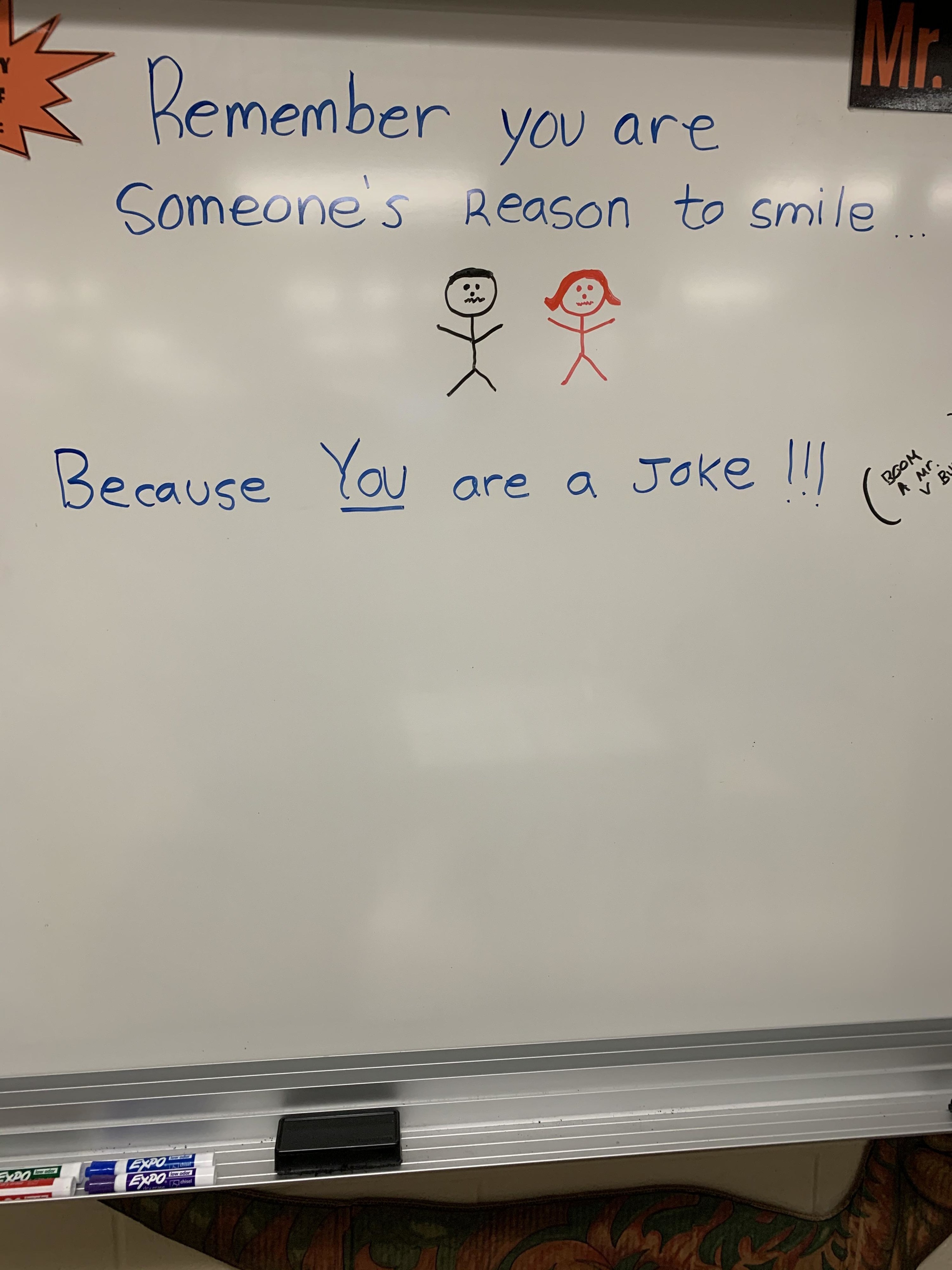 17. Finally, this incredibly accurate depiction of what it feels like to be on the receiving end of these public roastings.