This Artist Drew "Percy Jackson" Characters In The "Avatar" Style, And I Can't Stop Watching
It's nice to know that I'm not the only one who wondered what type of bender Percy Jackson would be.
If you are a proud nerd like me, you probably grew up reading the Percy Jackson series and watching Avatar: The Last Airbender. If you know a suspicious amount about Greek mythology and have a serious crush on Zuko, then yes, I am specifically talking about you. However, I have never before thought about the genius of a crossover between these two life-changing series.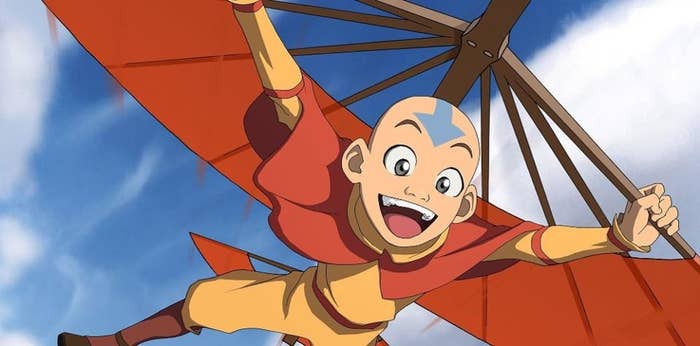 Sabrina Marcos is a 23-year-old visual development art student who goes by @pickocha on Instagram and TikTok. She first posted a TikTok of her re-creating Percy Jackson as a waterbender in Avatar's traditional art style in June.
Here is the finished version of Percy as a waterbender.
Sabrina was inspired to create this art crossover after rewatching Avatar. "I was rewatching Avatar for the billionth time like a lot of people, and am currently reading the Percy Jackson series for the first time," Sabrina told BuzzFeed. "It got me thinking, 'What would the Percy Jackson characters be like if they were in the Avatar universe?'"
Sabrina went on to reimagine other Percy Jackson characters in the Avatar style, including Annabeth and Grover.
Annabeth Chase as a Kyoshi Warrior:
Grover Underwood as a Secret Tunnel member:
Nico di Angelo as a lavabender:
And here's her TikTok process:
Sabrina has been overwhelmed with the positive feedback. "I posted the first drawing thinking nobody would see it since I had no following, and this was just such a niche idea to me," she said. "But people have been very supportive."
But the best part about Sabrina's experience has been inspiring people to be creative in their own way. "People have told me I've combined their favorite things from their childhood, and that I've inspired them to start drawing and cosplaying my designs. It makes me so happy to see how I've inspired people."
To see more of Sabrina's work, check out her TikTok account @Pickocha, her Instagram account @Pickocha, and her Twitter @Pickocha.
What's your favorite Percy Jackson character's Avatar makeover? Let me know in the comments below!