Scotland's first same-sex marriages took place today after the country's new equal marriage laws came into effect.
BuzzFeed News attended the wedding of Joe Schofield and Malx Brown from Tullibody in Clackmannanshire.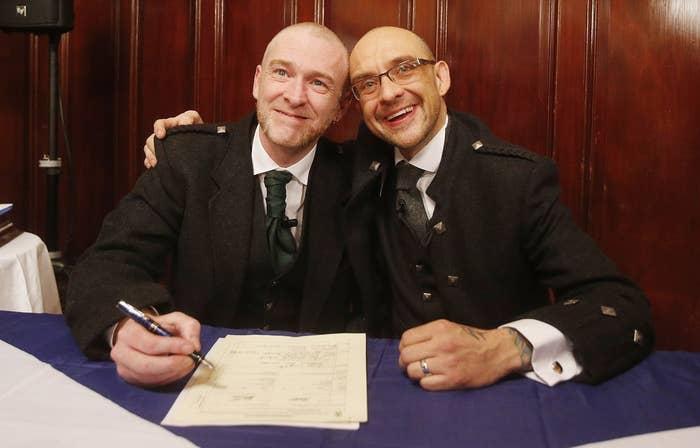 The couple, who have been together for 10 years, were selected by the Equality Network and the Humanist Society Scotland as one of two same-sex couples to get married as soon as the law took effect at the stroke of midnight on Wednesday.
They met on a punk rock forum before eventually developing "warm, fuzzy feelings" for each other. "It was the music that got us together," Brown told BuzzFeed News. "Then we got talking more, and now I love the bloke. He's an all-round good guy, I just love him to bits."
The ceremony was performed by humanist celebrant Ross Wright, who called it "the culmination of Scotland's journey to accept all of its citizens as equal".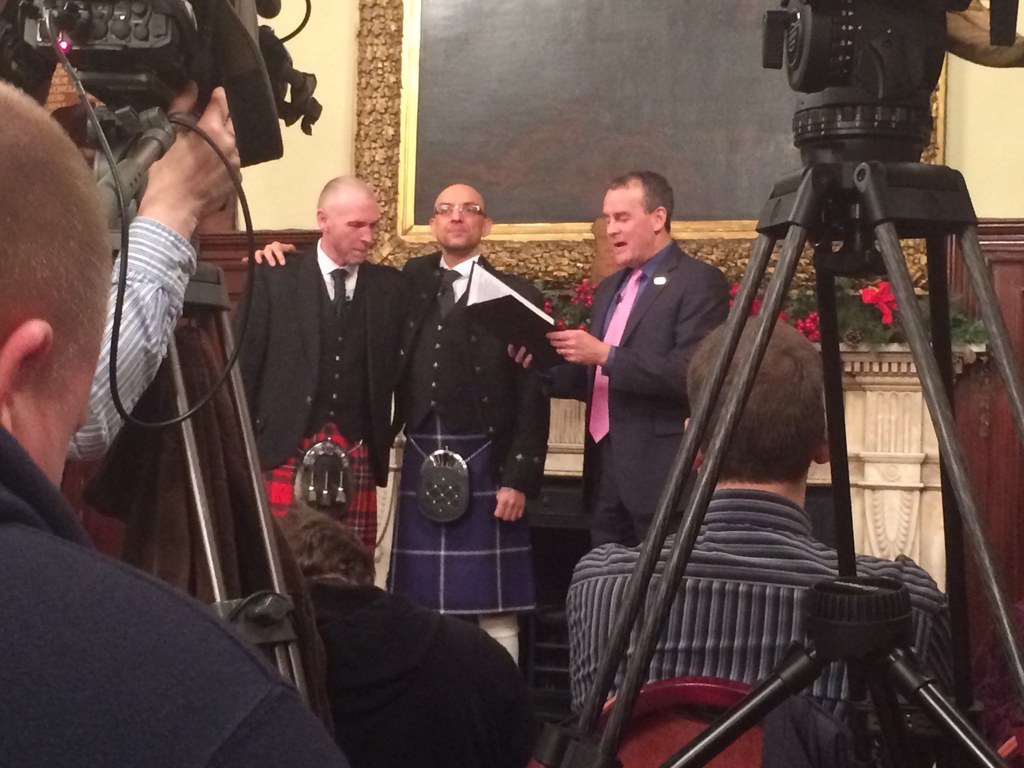 Wright said Joe and Malcolm were selected as one of the first couples after he spoke to them and "just knew" they were the right people for the occasion.
"They're exactly the kind of people we wanted," said Wright. "They're so generous, they're not asking for any presents just charitable donations, and they completely understand the importance of today in Scotland's journey to equality."
Biagi has spearheaded the SNP government's commitment to pass the equal marriage laws.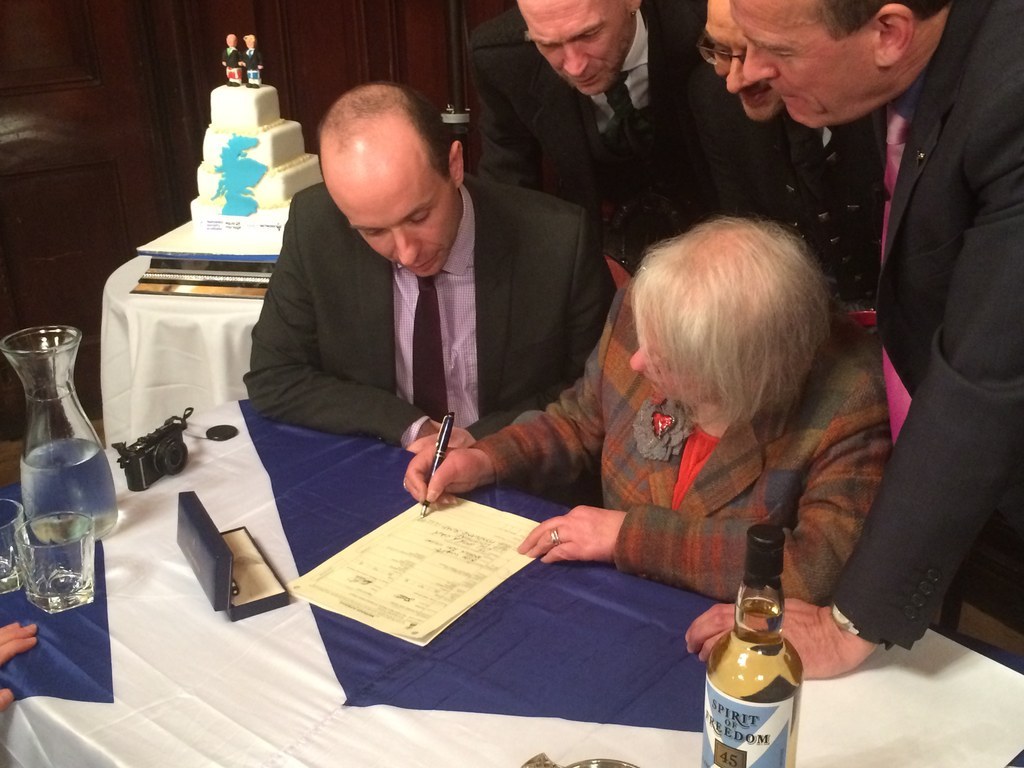 "I was elected in May 2011, and the morning after the election, I was at the Pride Scotia parade where I got on top of a bus and promised that equal marriage will be legalised in this term of parliament, and now here we are," Biagi said. "It's just fantastic.
"Ten years ago, it was still legal to refuse to sell a ring to a same-sex couple, now we have 250 couples getting married. Scotland has changed so much, so quickly."
There was only one small hiccup, when the couple noticed the forms said "bridegroom and bride" instead of "groom and groom". It was quickly changed.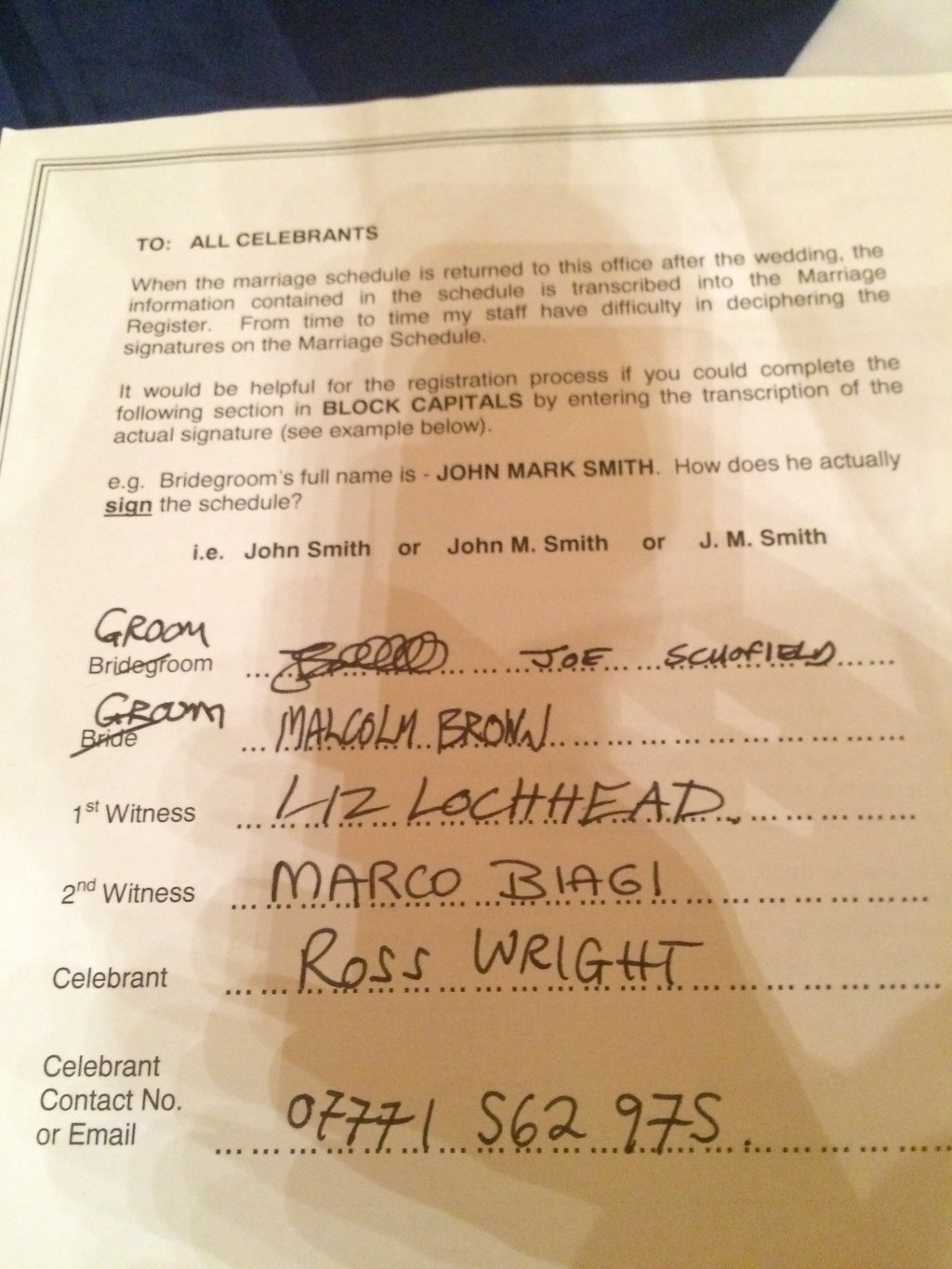 The vows were toasted with this Spirit of Freedom whisky because, again, Scotland.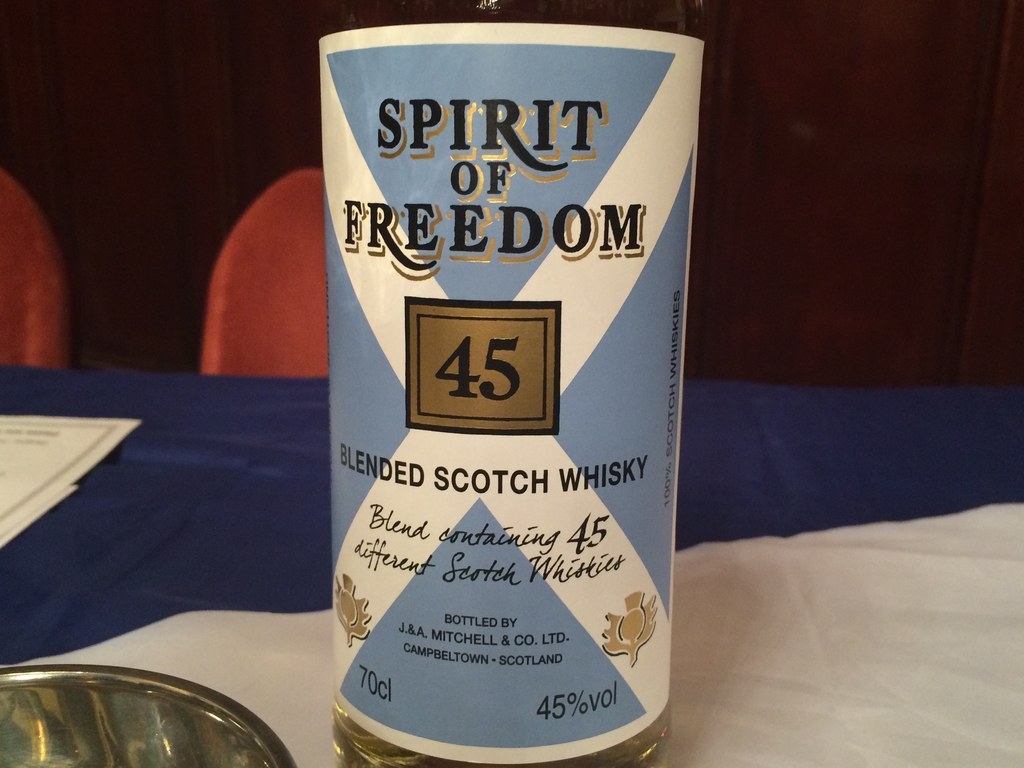 Schofield and Brown both voted Yes in Scotland's independence referendum and think 2014 has been a momentous year for Scotland.
"Scotland is evolving – we're a changing society, we're moving on," said Brown. "All the talk in the referendum campaign about equality and fairness. The past was dreadful, but we really have moved on, but things can only get better. I'm really proud to be in Scotland and a Scot this year."
After the vows were signed and toasted, the obligatory marriage selfie was taken.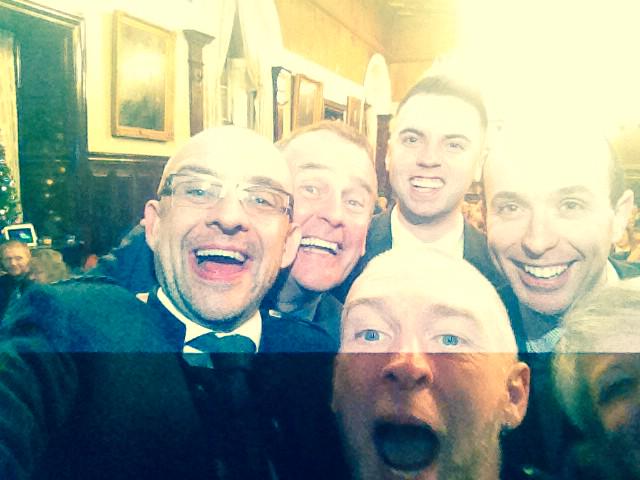 A very Scottish cake was cut.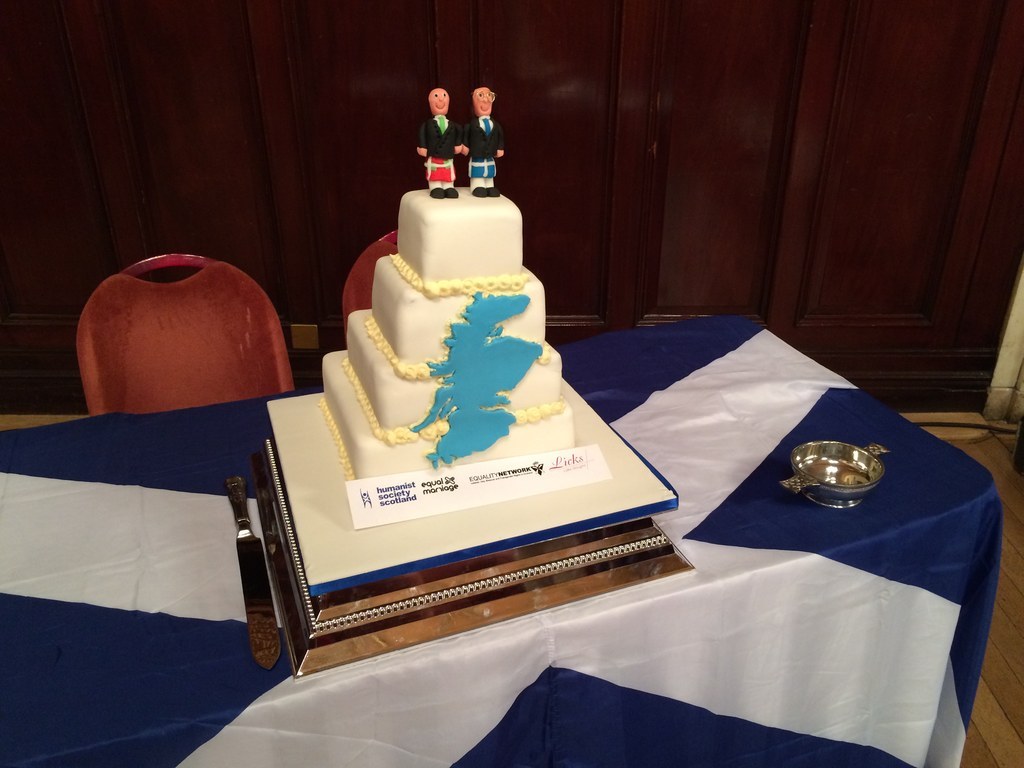 Congratulations to Malx and Joe, and to all of Scotland's new married couples.