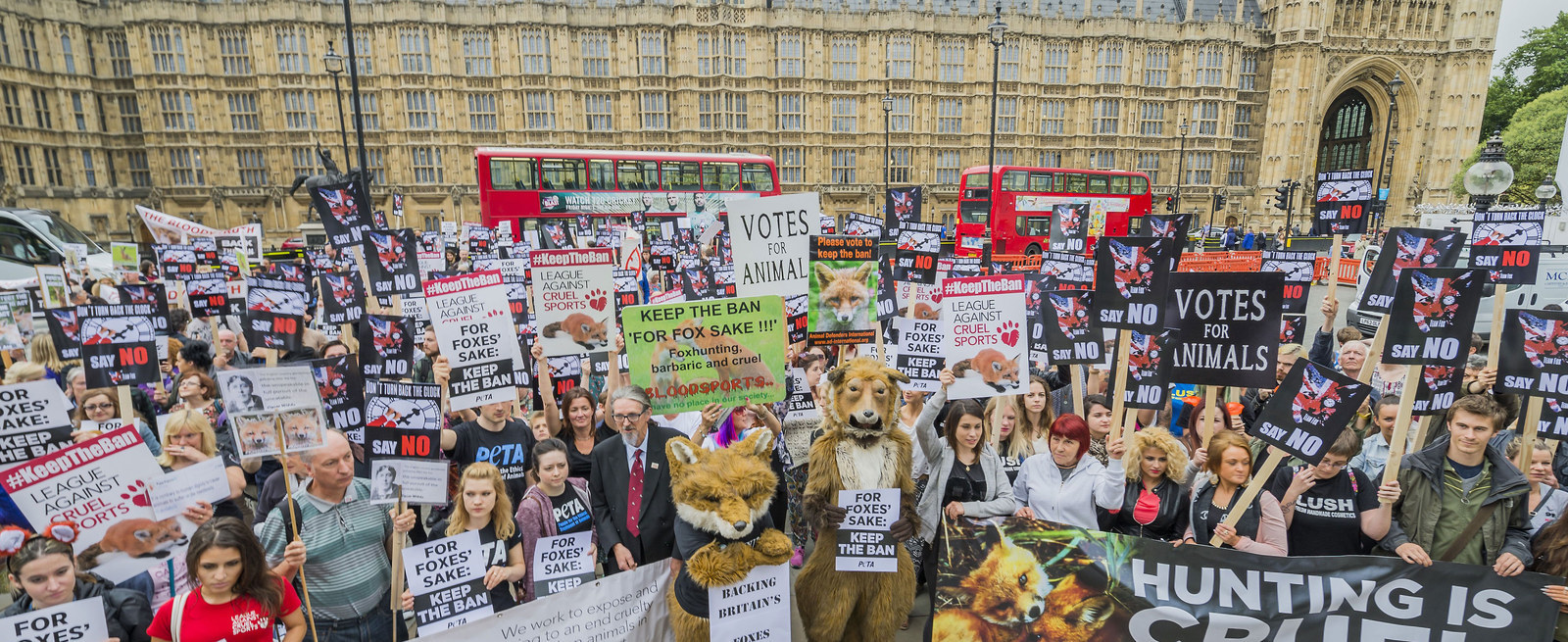 At an anti–fox-hunting protest outside of the houses of parliament on Tuesday, hundreds of people, led by Queen guitarist Brian May, opposed the relaxation of the hunting ban.

The government had planned to have a free vote in parliament which, if passed, would have allowed hunts to use unlimited numbers of dogs to hunt foxes rather than the two which are currently allowed.
The vote, which was due to take place on Wednesday, was postponed after the SNP pledged to vote against it, meaning it would have been likely to have been defeated. The protesters used today as a celebration of that, but also as a warning to the government to "keep the ban". These are the protesters' messages to David Cameron.
1. Brian May wrote that fox-hunting "does not belong" in the 21st century.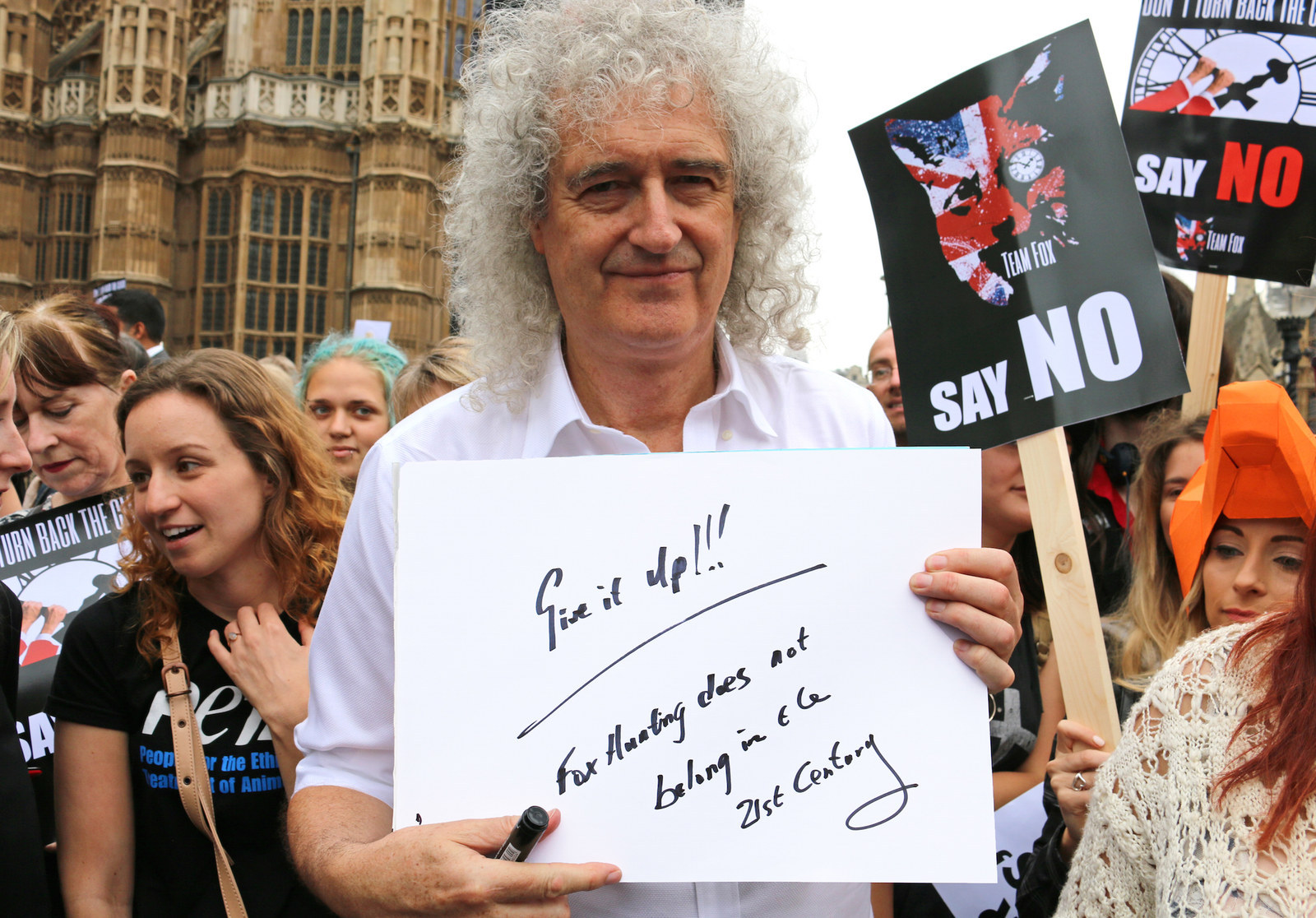 2. Gregor O'Regan, dressed as celebrated fox Basil Brush, wrote: "No animal needs to be hunted."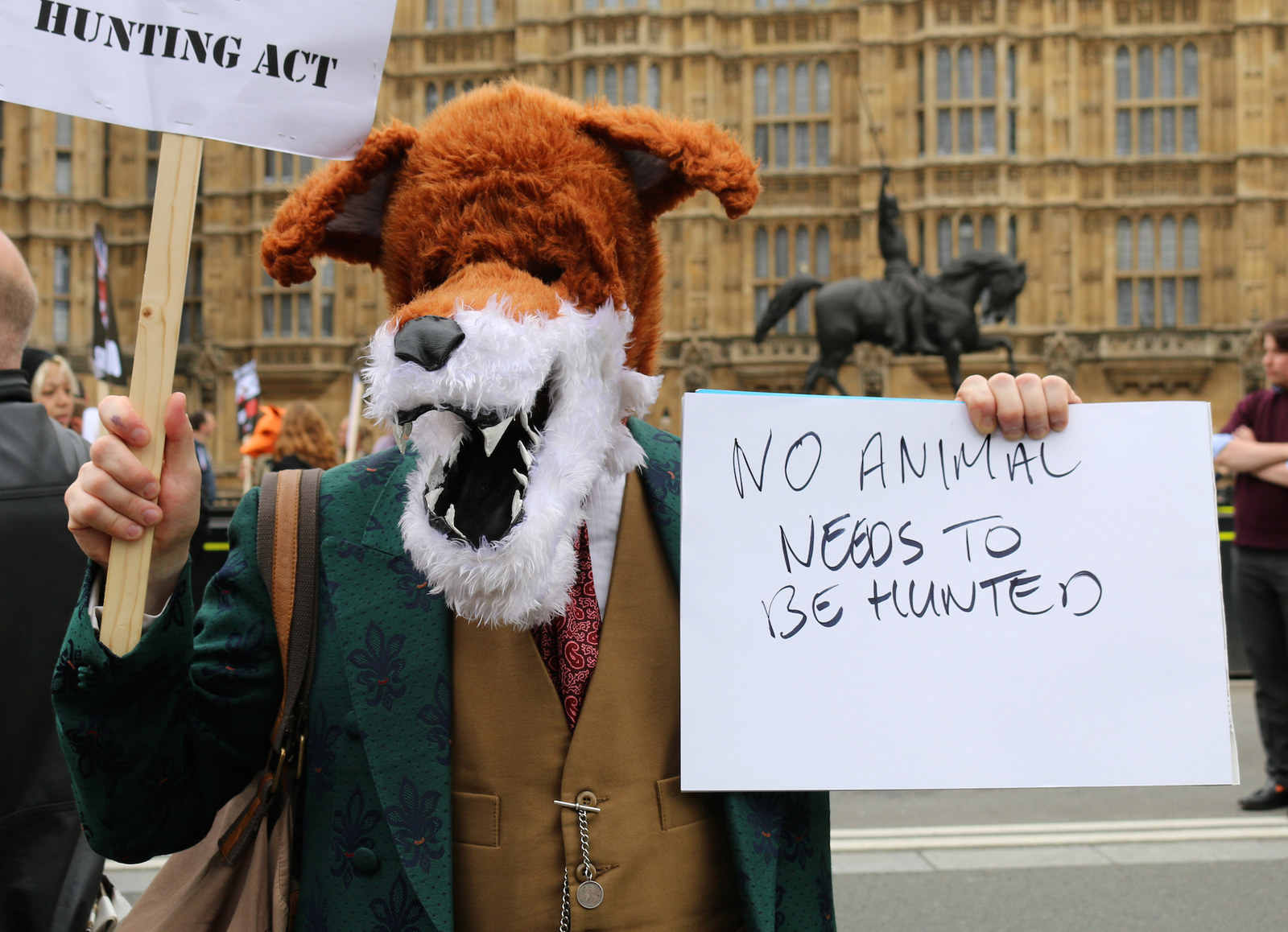 3. Sharon Frankish and Karen Huxley just want to #KeepTheBan.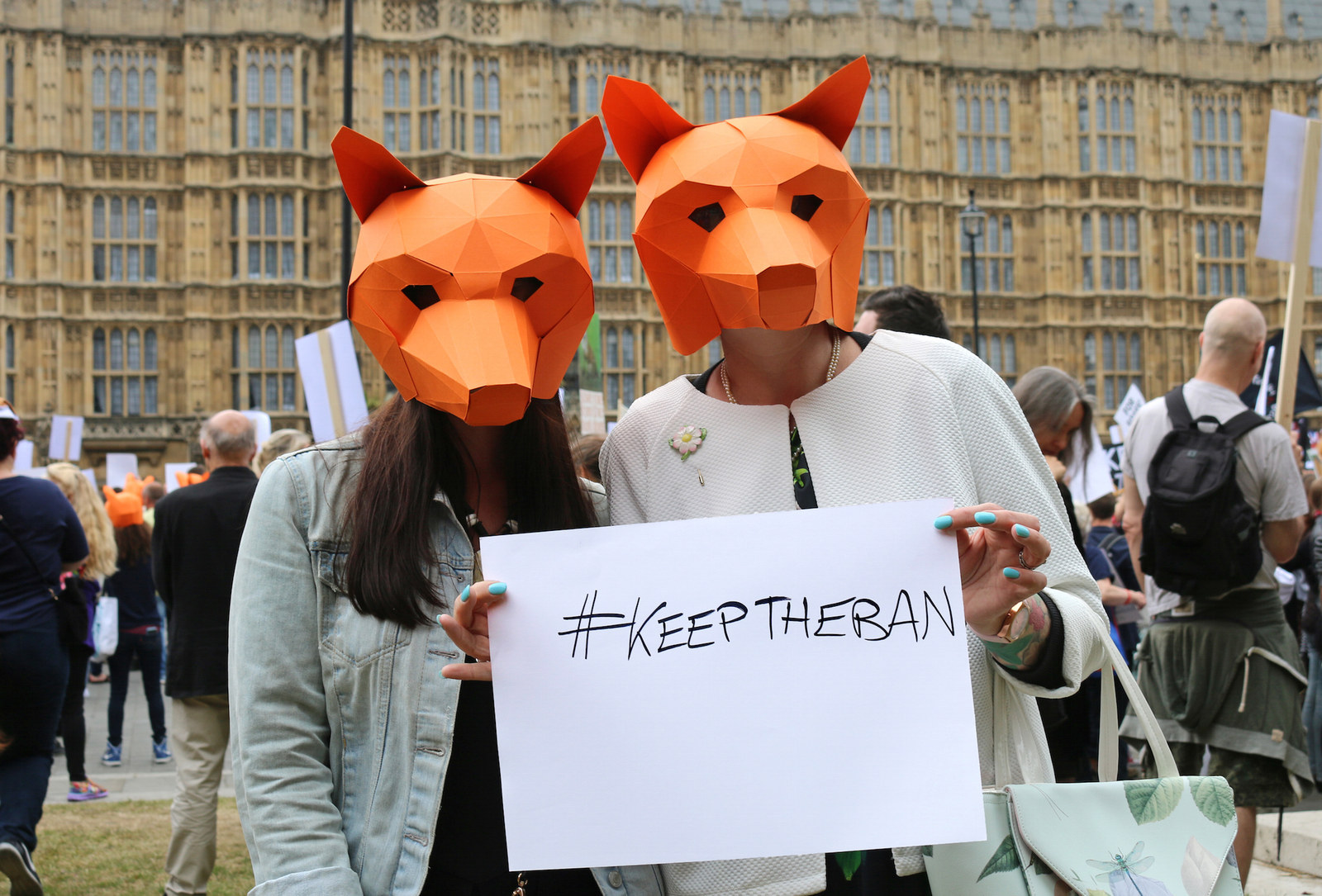 4. There were an enormous number of fox puns being made at the protest. Natalie Bookman wants David Cameron to: "Shut the fox up!"
5. "Remember how democracy works," wrote Katie Nugent.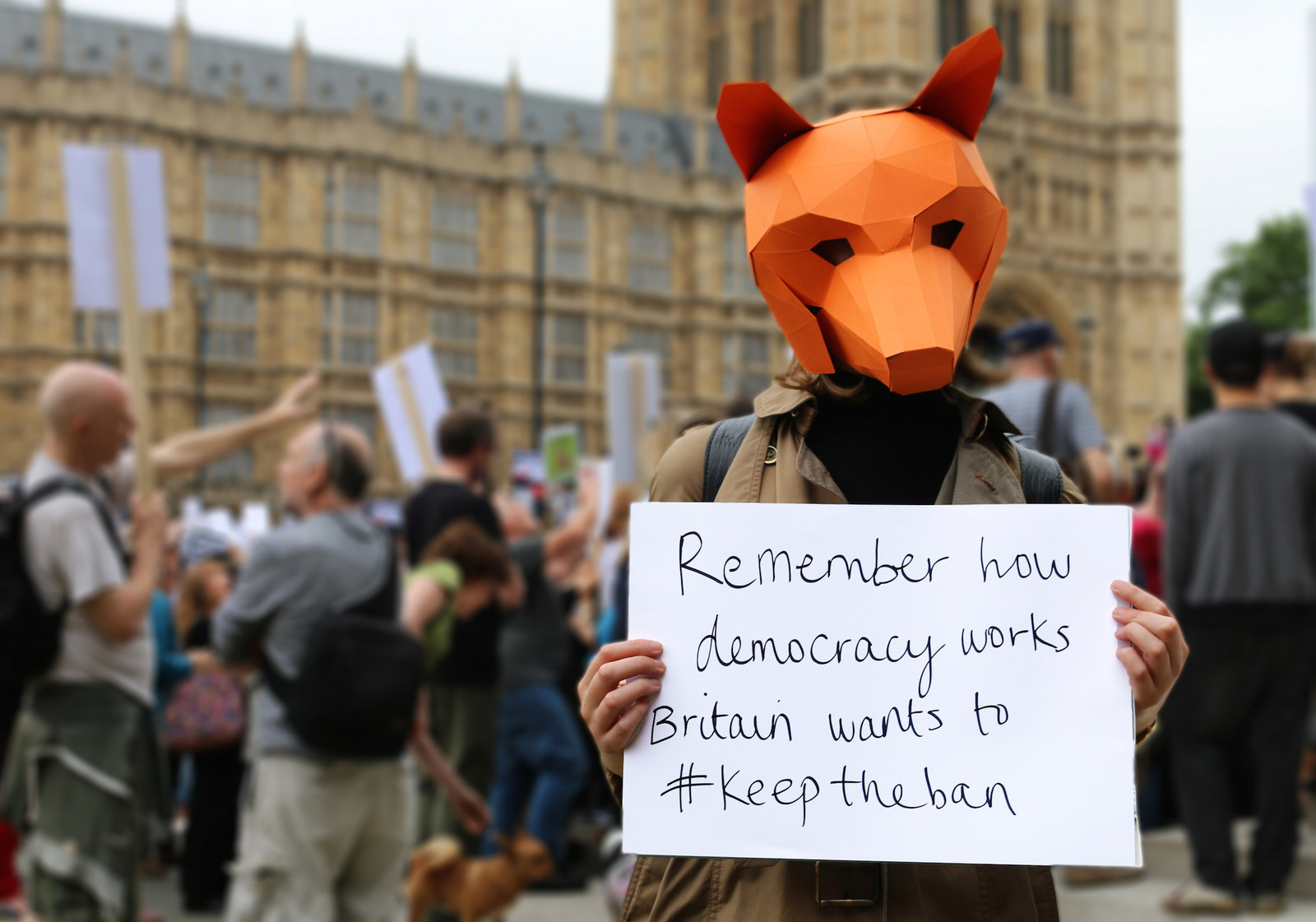 6. Madeleine Goumas and Chris Cotton think Cameron is "a sadist".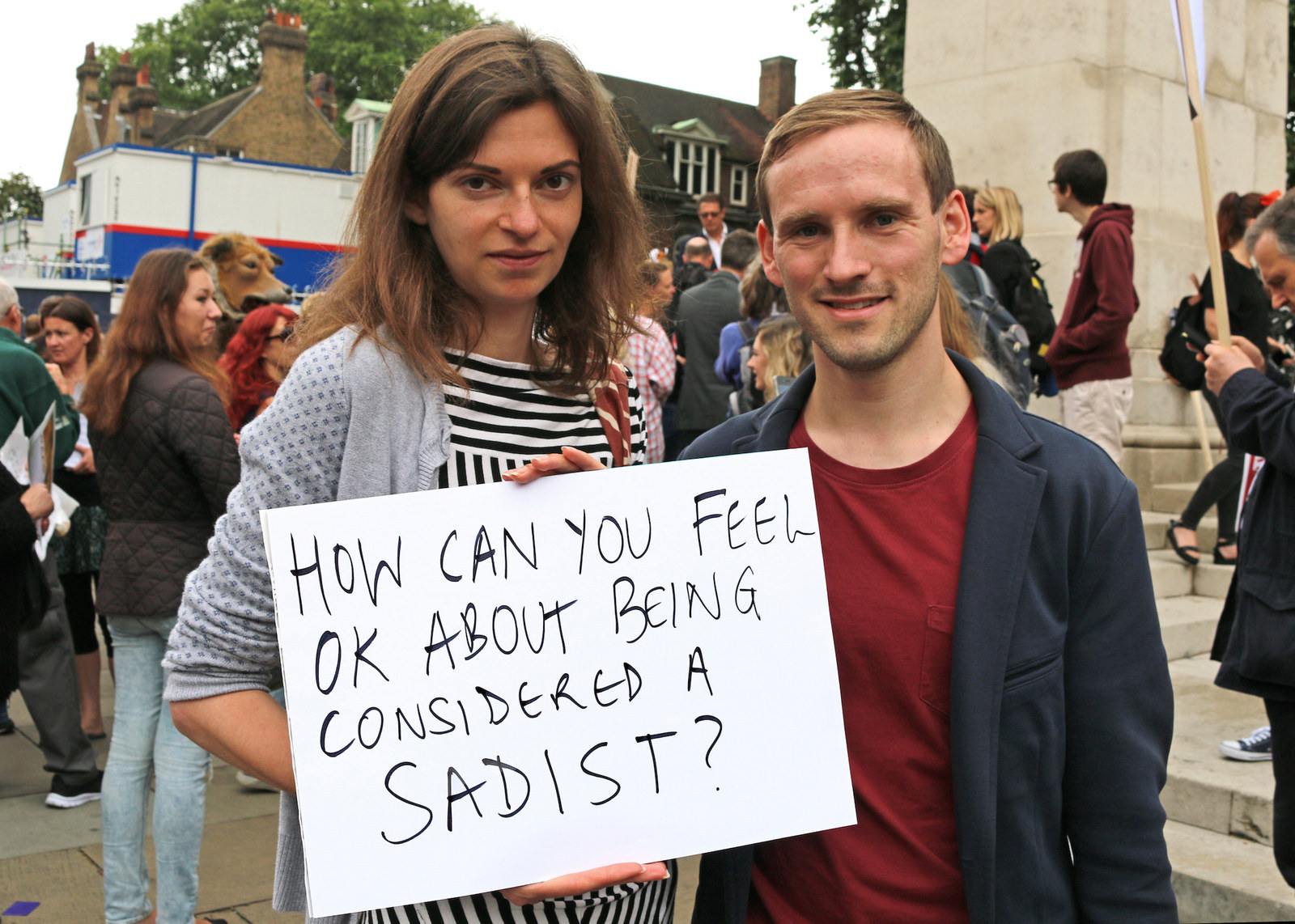 7. David Cameron is attempting to "turn back the clock", according to Matthew Simpson.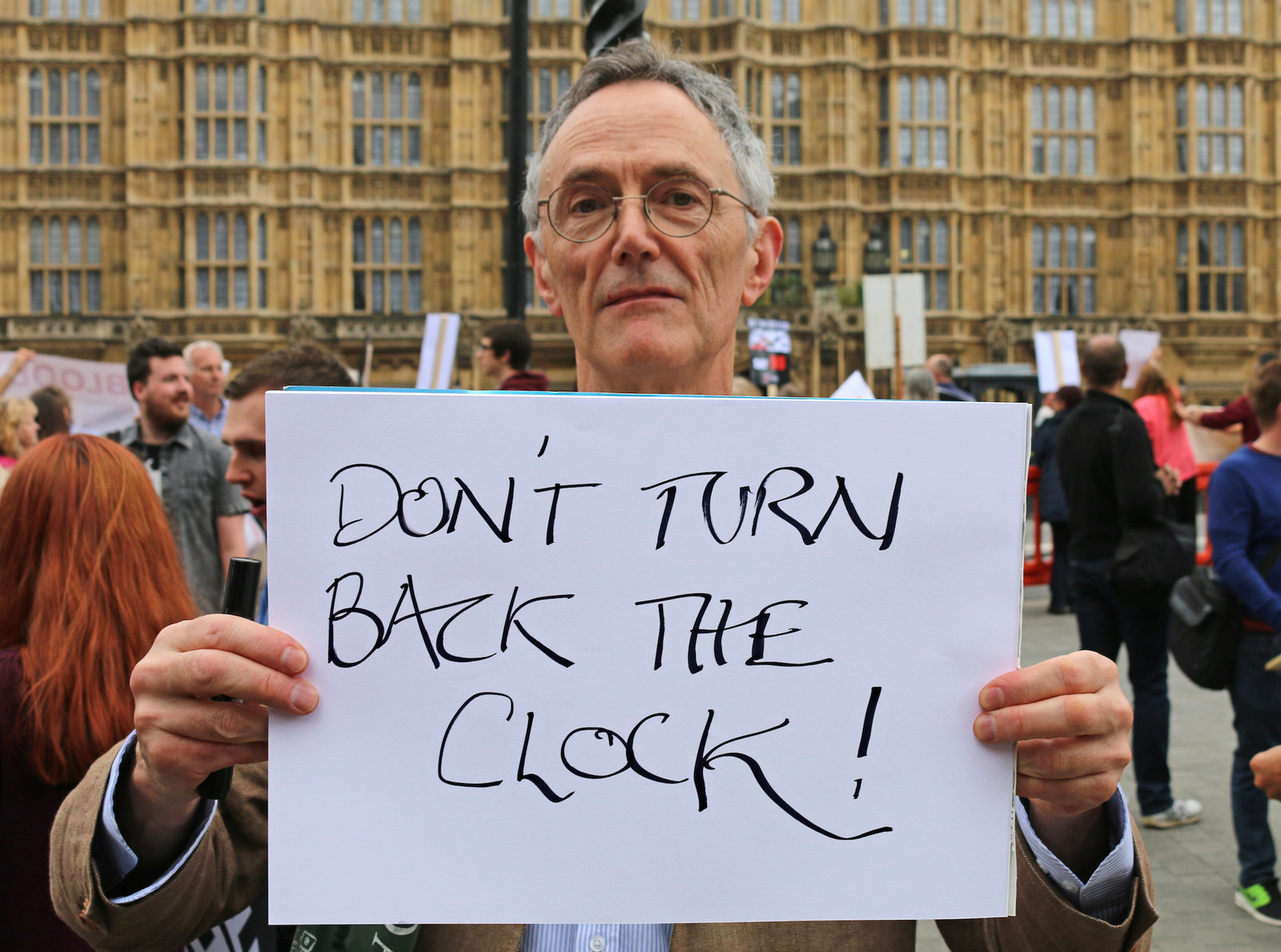 8. Angus Robertson, the leader of the SNP in Westminster, is "glad" his party made the decisive move that made the government postpone its fox-hunting vote.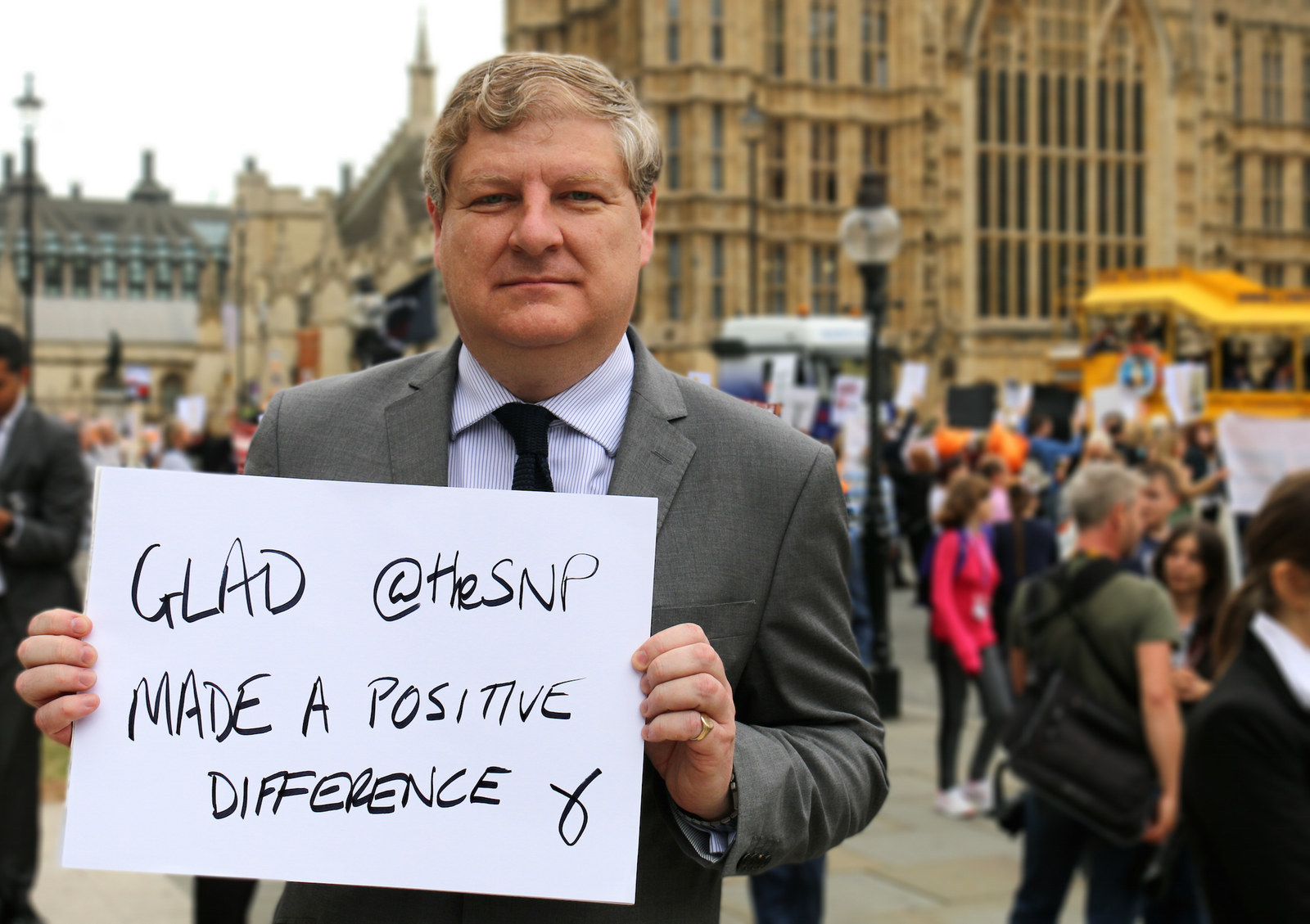 9. This man, who wanted to remain anonymous because he's a civil servant, wrote that "hunting is barbaric".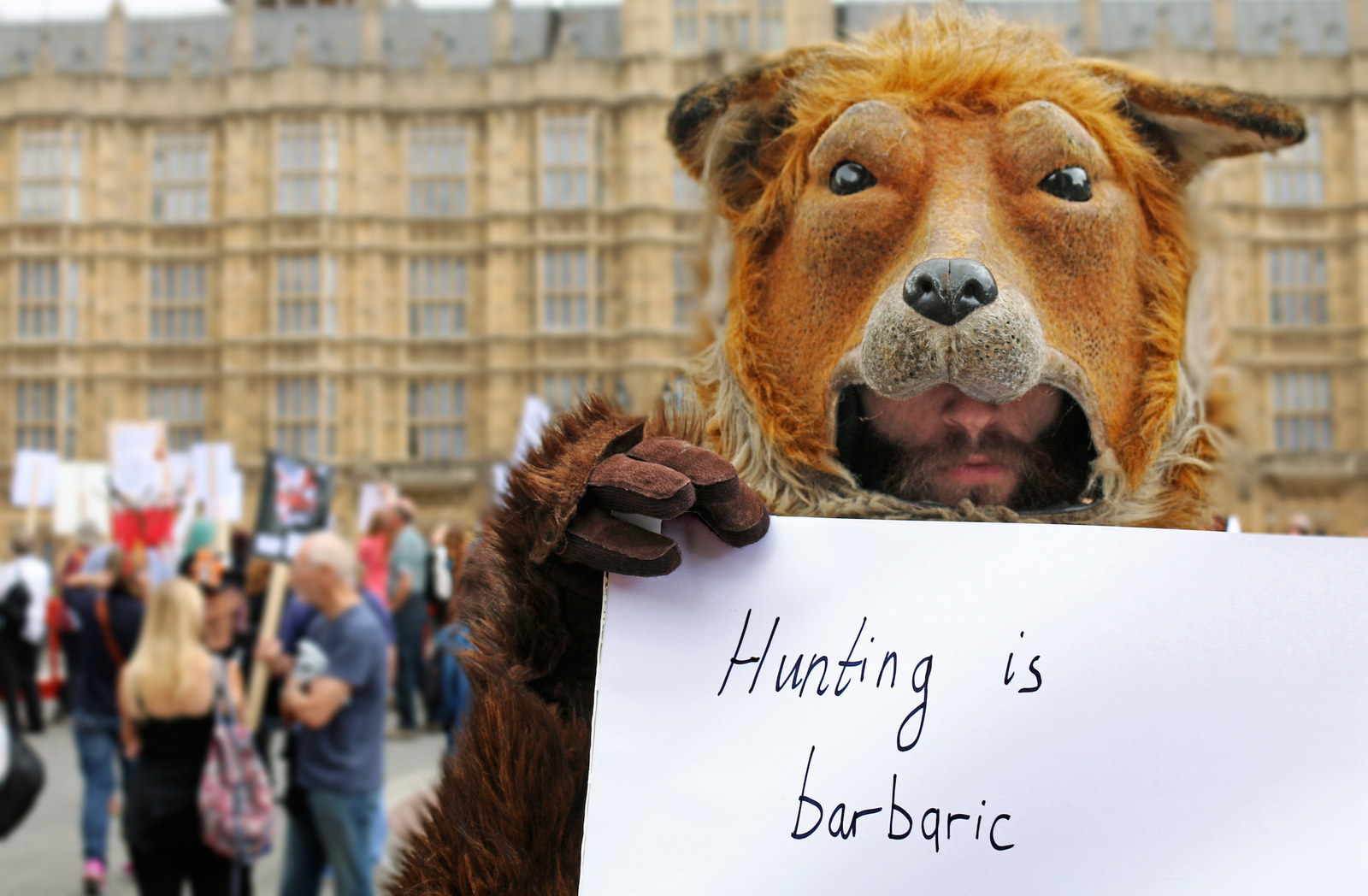 10. Lauren Savage thinks the government is acting like a bunch of "hunts".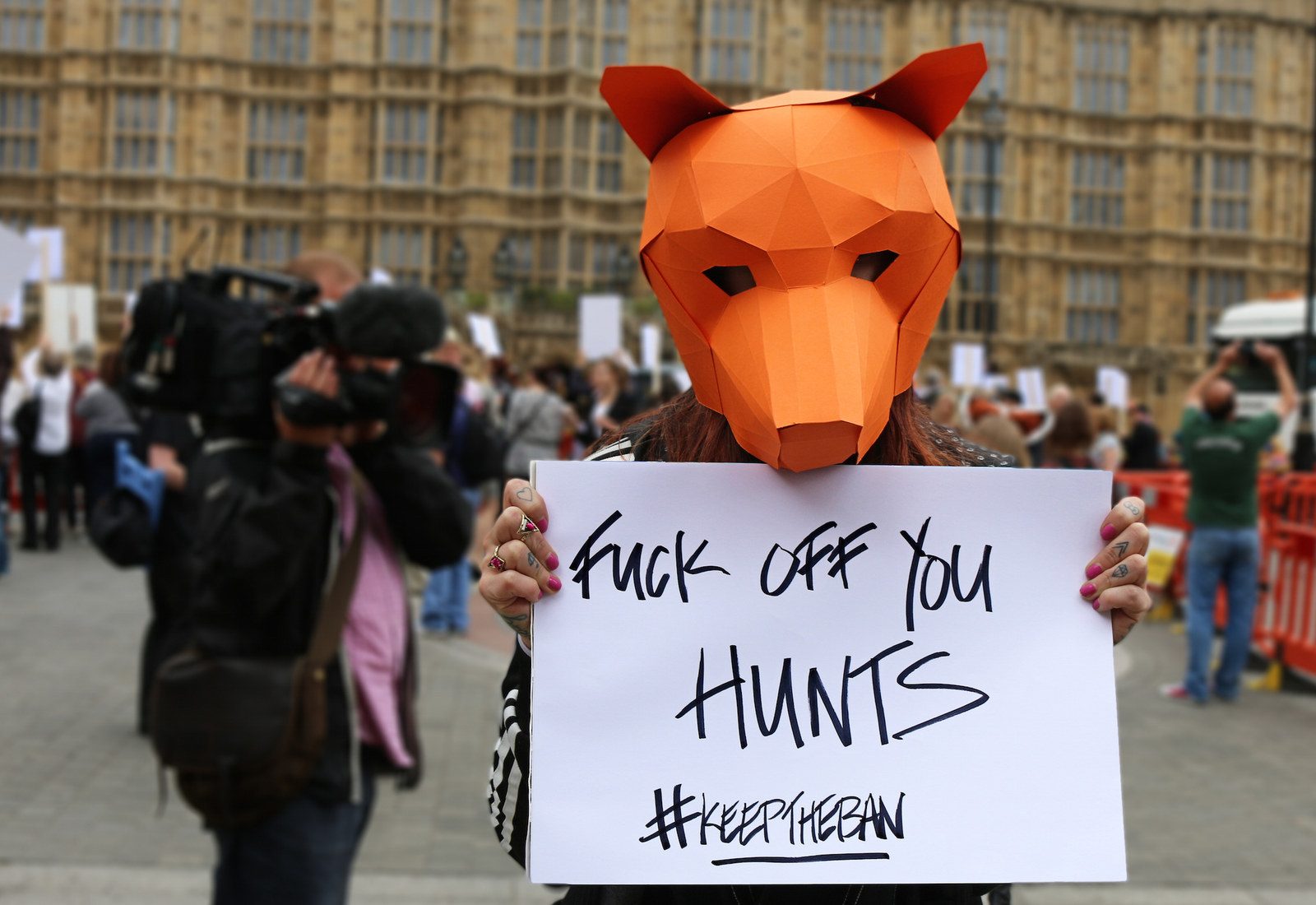 11. Nina, who didn't want to give her surname, thinks David Cameron is an "upper class cunt".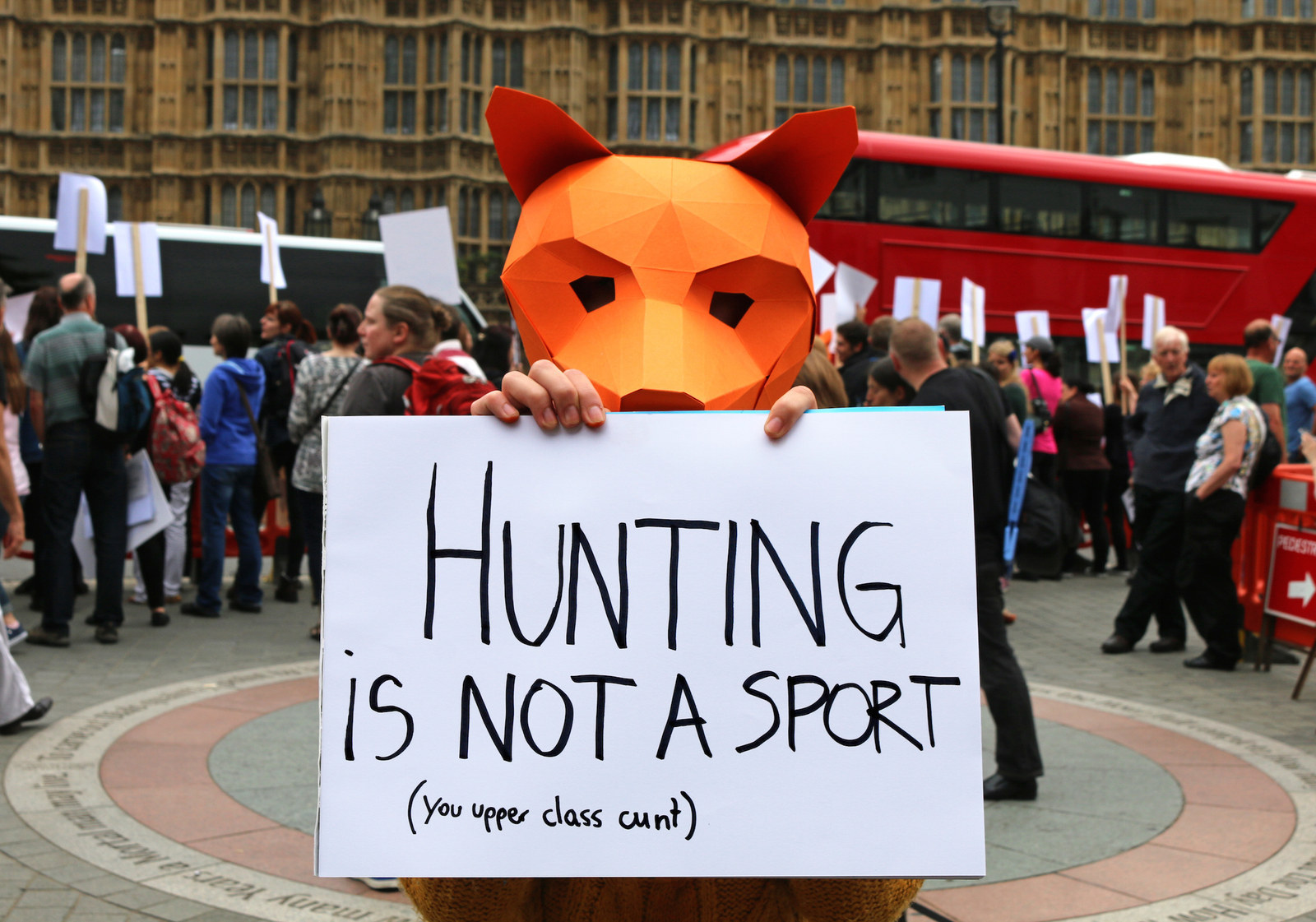 12. Victoria Eisermann and Pola Pospieszalska, who run a dog charity called K-9 Angels, want to "keep the ban, for fox sake".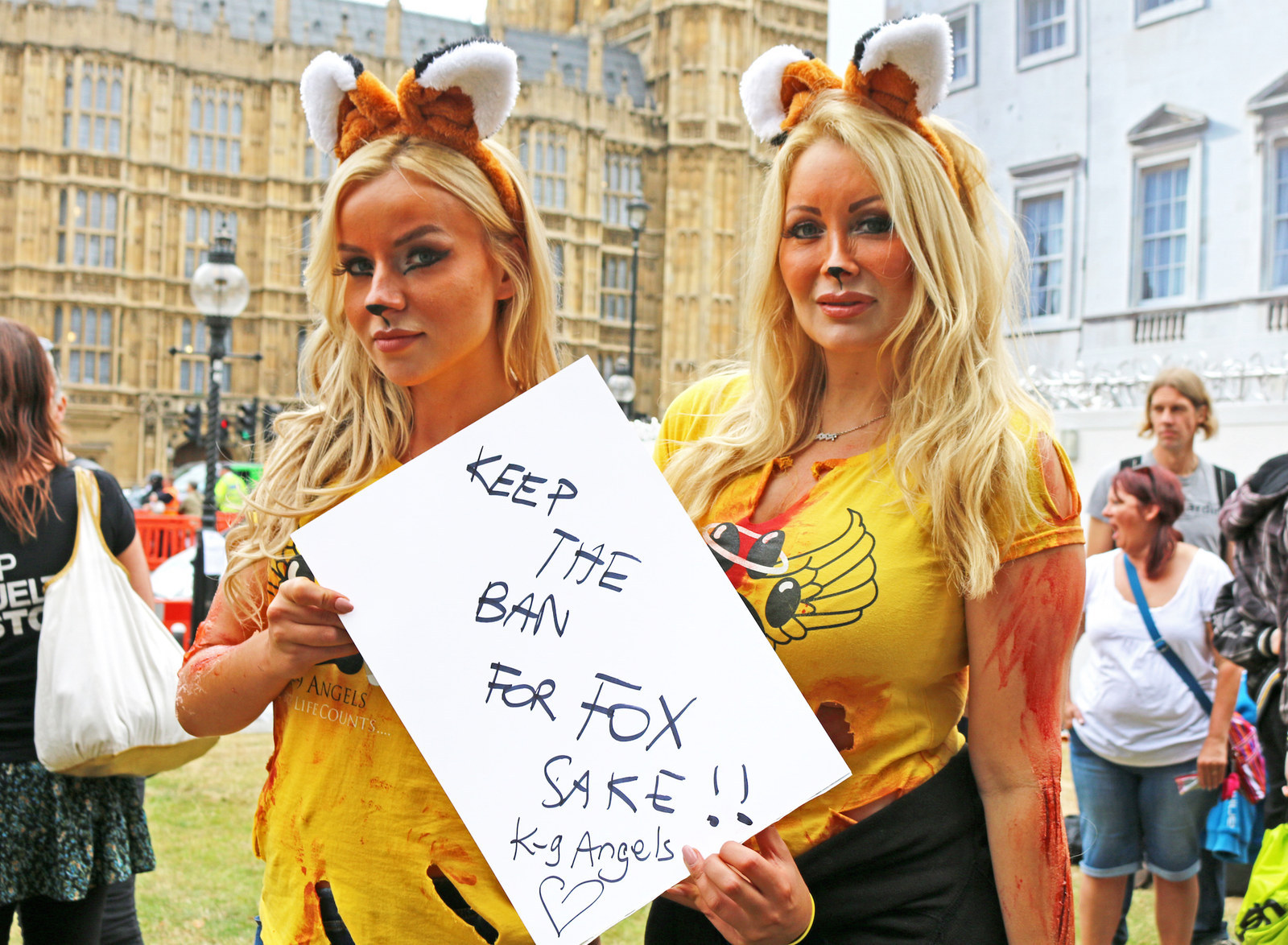 13. Ademola Adebomi wrote that Cameron shouldn't ignore the protesters.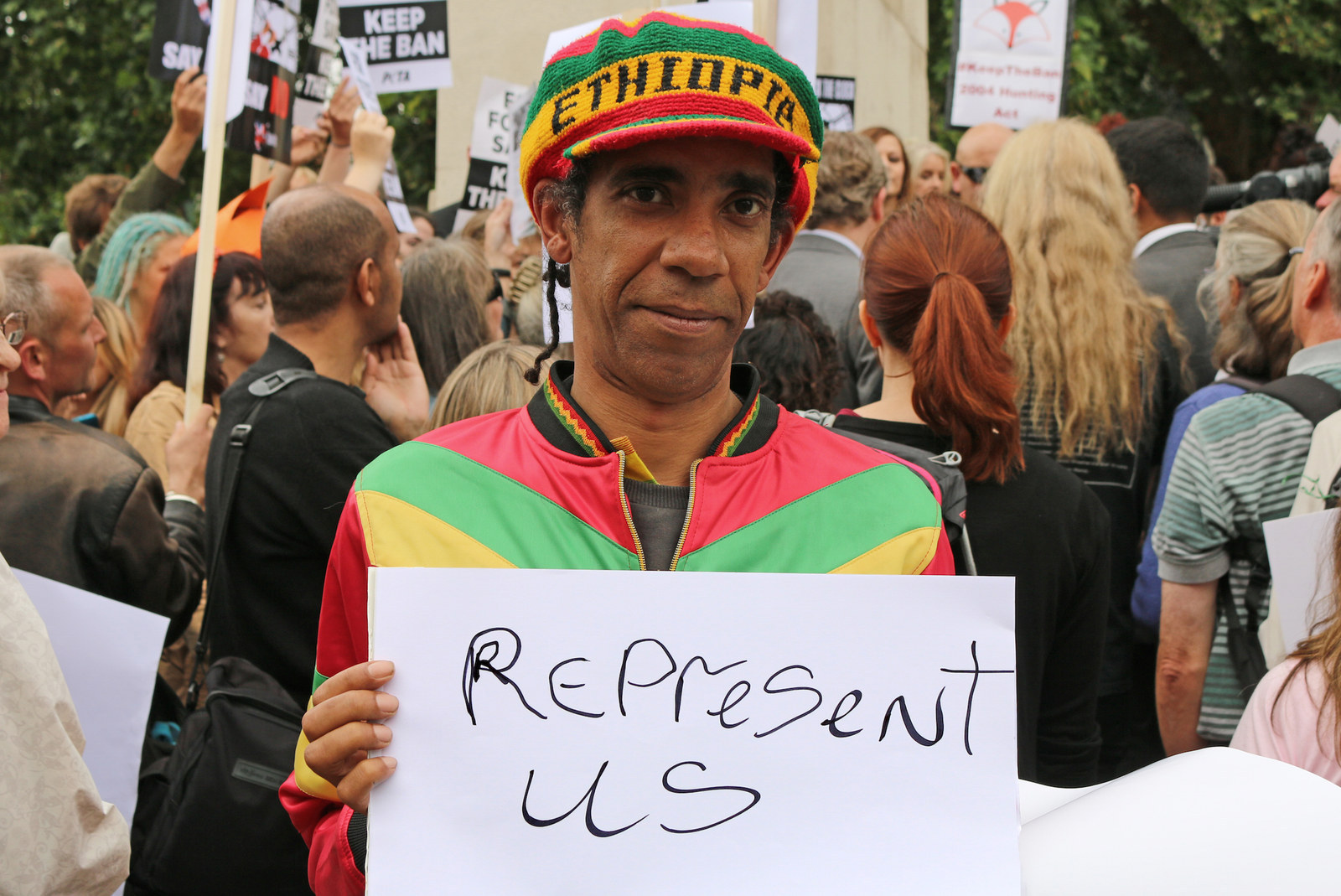 14. And this corgi DEMANDS that Cameron enforces the hunting ban.