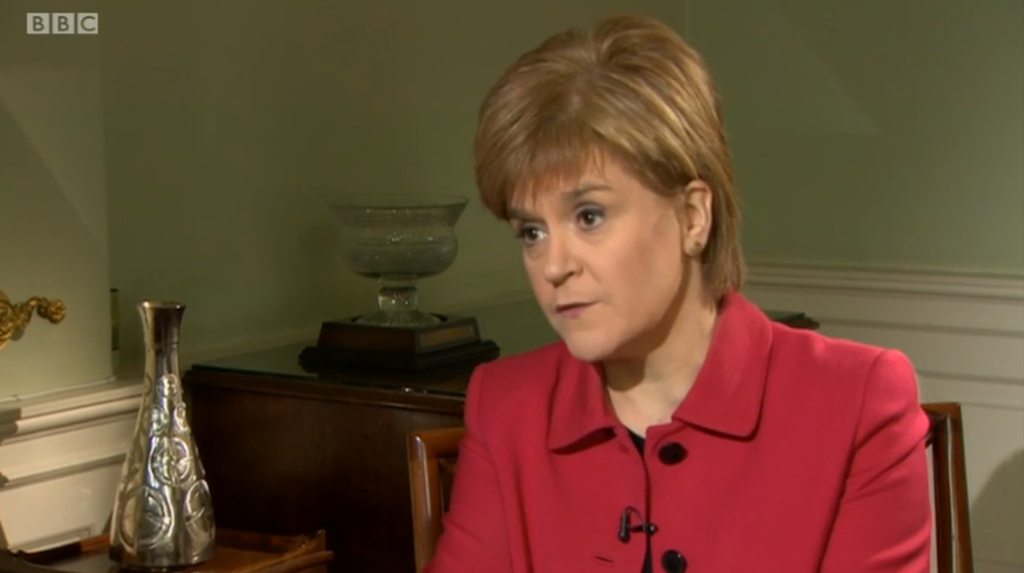 Nicola Sturgeon has condemned Jeremy Corbyn's "ridiculous" plan to keep Trident submarines without nuclear weapons on board.
Speaking on The Andrew Marr Show on Sunday morning, the first minister of Scotland also said the idea of Labour forming the next government wasn't "credible" and warned Corbyn that, if he fails to stamp his authority on the party over the issue of nuclear weapons, he'll be left without a "shred of credibility".
Last week on the same programme, Corbyn said the UK could build new submarines to keep the engineering jobs which rely on those contracts, but added that "they don't have to have nuclear warheads on them" – a suggestion which was widely mocked by his opponents.
Asked about the proposal, Sturgeon said: "I think it was ridiculous and it's a sign of just how tortured these debates are becoming in the Labour party."
The SNP is against the renewal of the Trident nuclear weapons system, which has been reported to cost £167 billion, but Sturgeon fears Labour's internal disagreements over Trident will squander the opportunity to oppose renewal when the issue is voted on in parliament later this year.
"On Trident, I agree with Jeremy Corbyn, I'm not in favour of the renewal of Trident and we might have a vote on that in the House of Commons sooner rather than later," said Sturgeon. "I think the real challenge to Jeremy Corbyn is can he can get his party into the position he wants them to be in so that we can have any chance at all of stopping the renewal of Trident."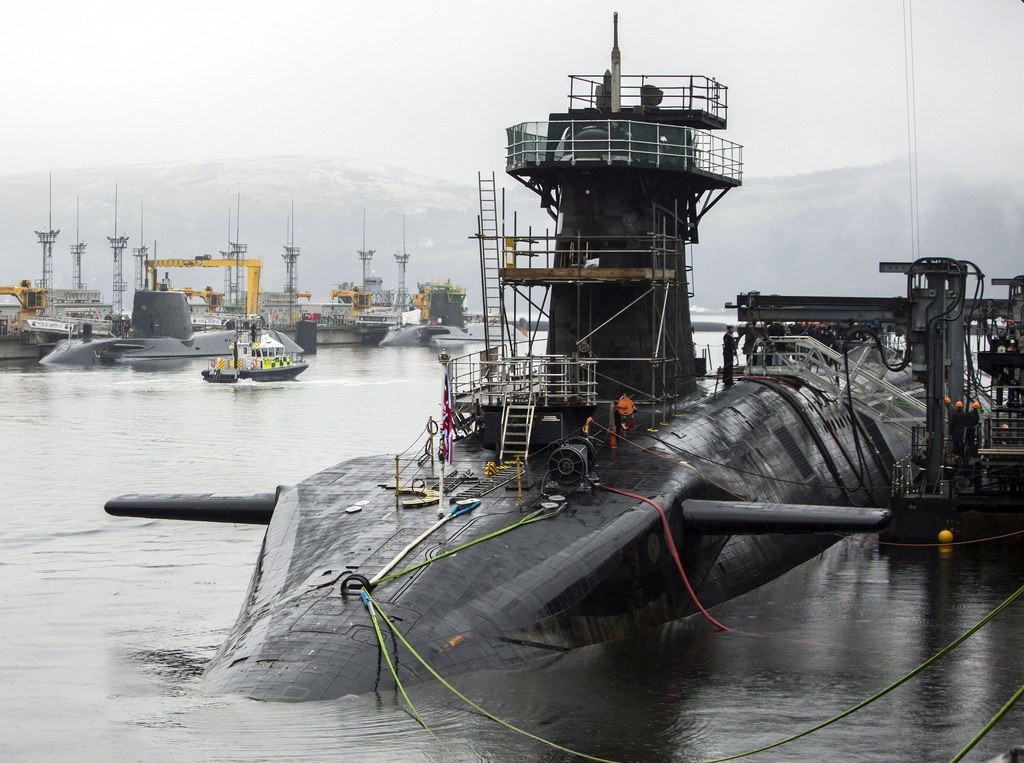 She added: "For Labour to sit on the fence on this issue or to have a free vote on this issue will leave them without a shred of credibility. I hope Jeremy Corbyn can stamp his authority on his party and do so quickly."
Sturgeon was also asked whether she can envisage forming a "grand coalition" with Corbyn at the next general election – as she had proposed to do with Ed Miliband's Labour last year – as they broadly agree on issues like Trident, austerity, and taxation, but she said she did not see that happening.
"I don't think Labour as a government right now is a credible notion in any sense, but that's not for me to sort out, I'm afraid it's for Labour," said the first minister.
Elsewhere in the interview, Sturgeon was asked if she would follow her predecessor as first minister Alex Salmond in calling for Donald Trump to be banned from Scotland over his call for Muslims to be refused entry to the United States. Salmond said he wanted to ban "all Donald Trumps" from Scotland, but Sturgeon didn't back the suggestion.
"That's not my decision, perhaps thankfully," said Sturgeon. "I, as first minister, took the decision to take away the status that Jack McConnell, one of my predecessors, had given [Trump] as a Global Scot – one of the people we ask to promote Scotland overseas.
"But it's not politic for the head of government in one country to pass comment on an upcoming election in another country, let's just say I have every confidence that the good sense of the American people will prevail on the question of Donald Trump."