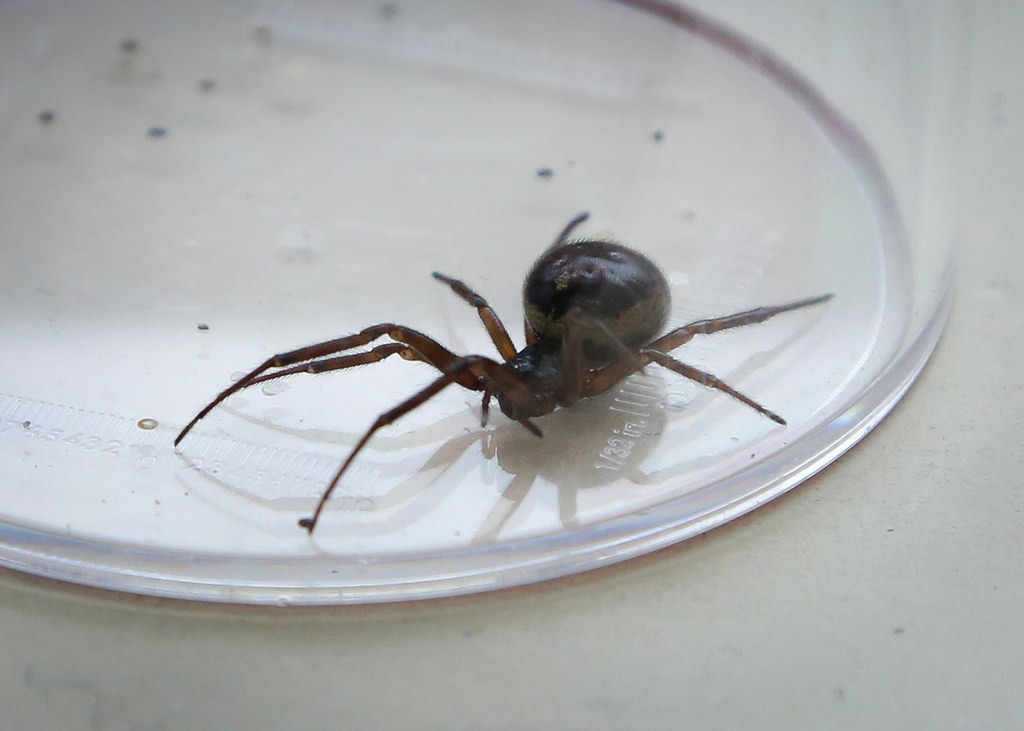 Infestations of false widow spiders have forced two London primary schools to shut temporarily.
The schools – Osmani and Thomas Buxton primaries – are both based in Tower Hamlets, east London, and pupils will not be expected to attend for the next week as pest controllers work to get rid of the spiders.
False widows can inflict a painful bite, according to the Natural History Museum, but are less dangerous than black widows despite the two types of spider looking almost identical. False widows have become more common in the UK over the past few years due to milder winters.
A Tower Hamlets council spokesperson said: "The Osmani and Thomas Buxton primary schools are both temporarily closed due to a spider infestation.
"Pest control teams are currently on the premises of both schools, dealing with the infestation of false widow spiders. Due to health concerns for staff and pupils, the schools will be closed until next week."
Stuart Hine of the Natural History Museum said in 2013 that the false widow spider will become more common in the UK due to warmer weather, but insisted the spiders shouldn't be treated with too much alarm.
"[False widows] do bite, people have experienced severe-ish reactions," he said, "[but] it is generally nothing to worry about and spiders are of great environmental importance and are really rather beautiful and very interesting."