Ruth Davidson's Scottish Tory MPs Will Be Prepared To Defy Theresa May
Sources close to the Scottish Conservative leader told BuzzFeed News she now has unprecedented influence over the prime minister.
Ruth Davidson's new Scottish Conservative MPs will effectively act as a party within a party that will be willing to defy Theresa May in favour of their leader in Scotland, sources close to Davidson have told BuzzFeed News.
Davidson – whose 12 gains from the SNP in Scotland were practically the only success stories for the Conservatives at a humbling election on Thursday night – has hinted she'll use her new clout with May to pursue softer Brexit terms.

The Scottish Tory leader also said on Friday evening in an interview with BBC Scotland that she has sought reassurance from the prime minister that LGBT rights will be protected amid serious concerns over homophobia in the DUP.
But sources close to the Scottish Tory leader believe this is only the beginning of Davidson asserting herself on the UK stage, and May must acknowledge Davidson's group is bigger than the 10 DUP MPs the prime minister hopes to rely on to cling to power.
Asked if the allegiance of the 13 Scottish Conservative MPs will ultimately lie with Davidson over May, a senior party source who works closely with the leader told BuzzFeed News: "The simple answer to your question is 'yes'.

"Ruth knows she holds 13 cards and can use those to exert influence over the direction of Westminster policies. Where there is a difference of view, I fully expect the 13 to follow Ruth's line – their loyalty will be to her in the first place."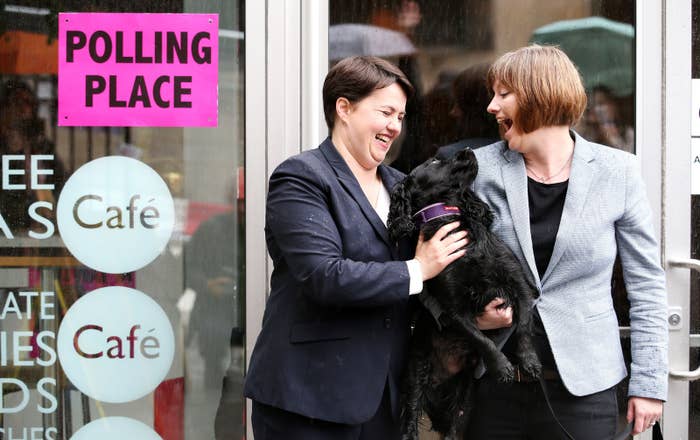 BuzzFeed News understands the Scottish Conservative group will have its own whip – an MP whose responsibility it is to make sure other MPs vote in line with the party – joining up with the UK Conservative whip team in Westminster.
Another source said Davidson will be able to directly shape policy on anything affecting Scotland – most notably the severity of Brexit – because the wounded prime minister will fear the 13 Scottish MPs withholding support on other issues.

"If you take away the 13 seats that were won by Ruth Davidson, right now we couldn't even be forming a coalition with anyone," said the party source. "Theresa May and her team are fully aware of that fact.
"The change in dynamic now is, before, Ruth was respected but had no currency in the game. Now she can say 'if I pull my 13 away you don't have a majority'. It will be like that, it won't be subtle, it will be a distinct group which will be at the disposal of the UK Conservative party when Ruth thinks it's good for Scotland."
Davidson was a prominent campaigner for Remain in last year's European Union referendum, and she made clear on Friday she thought the UK must now pursue "the freest trade possible" with the the EU.

With May's hand weakened, and her mandate for a "hard Brexit" outside of the single market severely damaged, Davidson's decision to include the warning in her victory speech on Friday was a significant sign of her intention to wield power.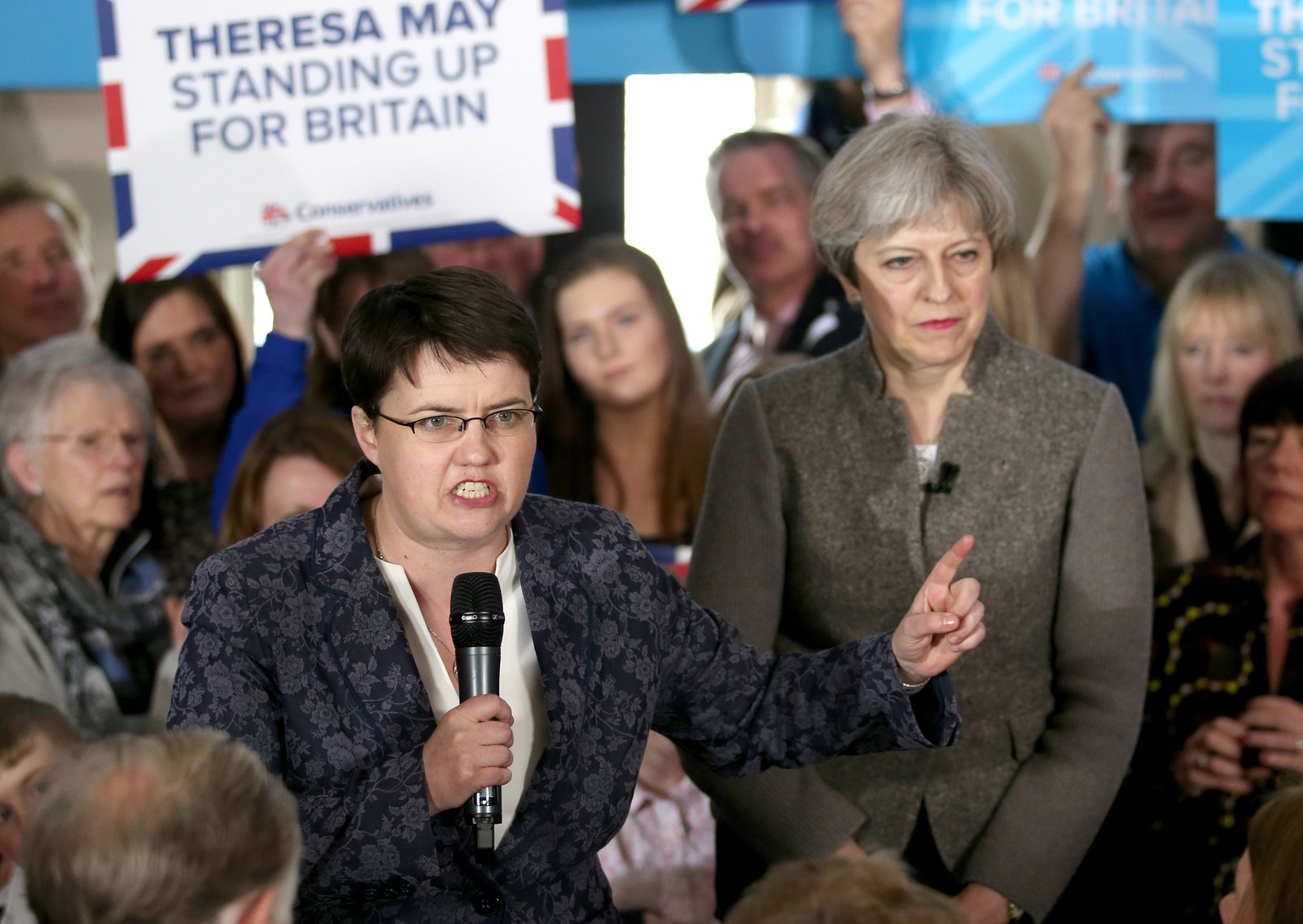 "It is incumbent on us to listen to other parties in parliament, and people outside it, about the best way forward," said Davidson at the event in Edinburgh. "It's the policy of both the Conservative party and the UK Labour party to respect the Brexit referendum result.
"That means we are leaving the European Union. We are leaving the Common Fisheries Policy. At the same time we must, in my view, seek to deliver an open Brexit, not a closed one, which puts our country's economic growth first."
On Saturday, the Scottish Tory leader went even further in telling the BBC that the Conservative party had to "look again" at what it hoped to achieve from leaving the EU and that she wanted to be in the discussions.
A Scottish Tory source said this was the culmination of an effort since the referendum to differentiate Davidson's position from UK Brexit ministers and ensure she'll be directly involved in Brexit negotiations and effectively become Scotland's voice at the bargaining table.
The source believes Davidson will be willing to dangle the threat of withholding the support of her MPs in parliament if her preference for a softer Brexit, which lessens any impact on Scotland's economy, isn't listened to and acted upon on.
"Ruth's stance on Brexit is clearly different – she signalled to May and the Brexit ministers that she needs to be in play," said the source.
"She hasn't fallen behind the PM and said 'no matter how shit this deal is I've got your back' – she's made is very, very clear that there's a different Scottish dimension to all of this and she needs to be in the room."