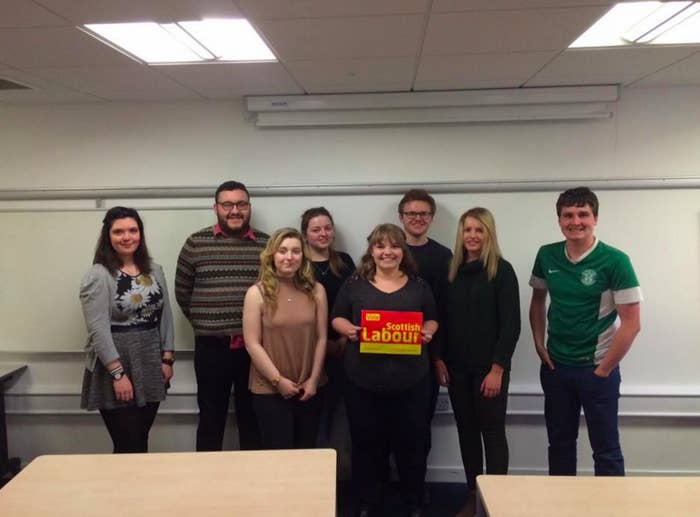 The president-elect of Stirling University's Labour society has been reinstated to the party after allegations of anti-Semitism were proven to be false.
It was alleged that Rachel Bradshaw, a geography student who was elected as chair of the university society this week, used an anti-Semitic slur on social media and questioned whether Jewish people were welcome in the Labour party.
Bradshaw was then suspended by Labour, but hours later the party changed its mind, saying it had fallen for hoax social media posts.
On Stirling University Labour's Facebook group on Thursday, a post told members: "We've got to inform you that Rachel has been suspended from Labour pending allegations of anti-Semitism. We (the outgoing committee) are fully behind her and have reason to believe these allegations have been created to discredit her."
Following the lifting of her suspension, Bradshaw told BuzzFeed News: "I have had the suspension lifted after supplying evidence that someone has made malicious claims against me in order to discredit me. This matter will be handled in due course."
After an initial statement confirming Bradshaw's suspension, a Labour party spokesperson later confirmed Bradshaw had been reinstated to the party.
The spokesperson said: "Following receipt of further evidence, Rachel Bradshaw's suspension has been lifted."