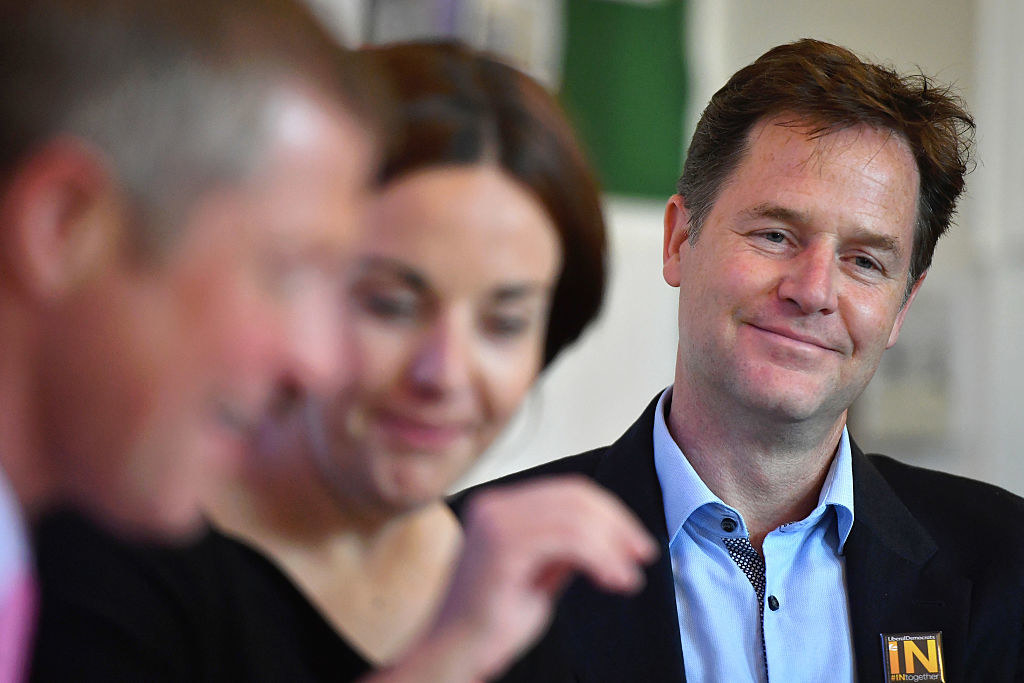 A vote to leave the European Union will unleash "dark forces" that risk taking Europe back to the "bloody events" of the 20th century, former deputy UK prime minister Nick Clegg warned Thursday.
Clegg, who gave a passionate defence of the EU at a Remain rally in Edinburgh, said that the so-called Project Fear, which is trying to dissuade people from voting Leave, actually doesn't go far enough in warning of the "disastrous" consequences of Brexit.
In a stinging attack, Clegg likened the Vote Leave campaign to U.S. presidential candidate Donald Trump, French Front National leader Marine Le Pen, and Golden Dawn in Greece, saying each was an example of "xenophobic, extremist, populism".
"I have absolutely no doubt in my mind that one of the very significant aftershocks of this referendum is, if we were to vote out, it will give a massive shot in the arm to all those ugly, dark political forces which I had hoped – and my parents' generation, and my grandparents' generation hoped – had been behind us after the bloody events of the last century," said the former Lib Dem leader.
"Surely one part of the world which knows the dangers of always looking to vilify somebody or someone else for our problems, it would be Europe. We tried that one before as a continent with disastrous consequences."
He added: "This increasingly rapid move towards the politics of extremism and xenophobia could be, not entirely halted, but checked if we stood up for the politics of solidarity and international cooperation, which is at stake next Thursday."
His speech mirrors the infamous comments from former NATO secretary-general Lord Robertson during the Scottish independence referendum that the "forces of darkness would love" Scotland to vote yes.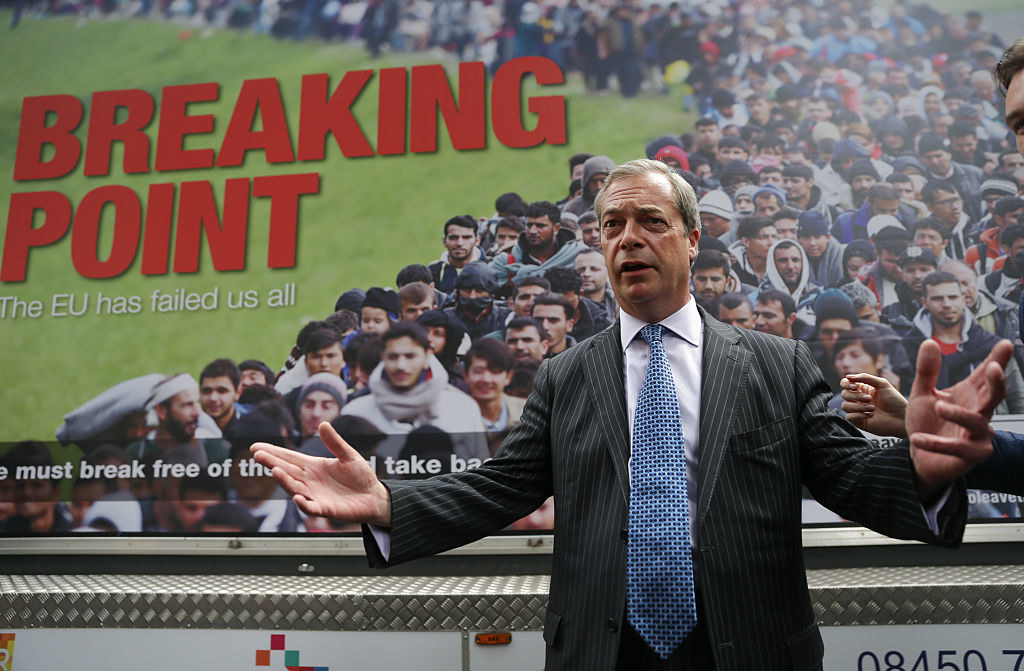 Clegg also attacked what he called a "reprehensible" poster unveiled Thursday by UKIP showing a group of people from Syria attempting to enter Europe with the caption "Breaking Point".
"It has a photograph of desperate, wretched, vulnerable people who are fleeing conflict in Iraq, Syria, and Afghanistan," said Clegg. "He's using that on a poster. ... But even on his own terms, does anyone think those people will stop moving in large numbers across the European continent because the UK is not part of the European Union? What a despicable lie."
Clegg was joined on the pro-EU panel by the cross-party team of Scottish Labour leader Kezia Dugdale, SNP Europe spokesman Stephen Gethins, Tory MSP Jackson Carlaw, and Scottish Green candidate Sarah Beattie-Smith.
Dugdale was asked by BuzzFeed News whether, now that a Leave vote looks entirely possible, she has thought further on possibly backing Scottish independence if the nation is taken out of the EU against her will.
She was criticised during the Scottish election campaign for saying such a move was "not inconceivable"; however, she said she would not go on to back independence if it is indeed a Brexit vote next week.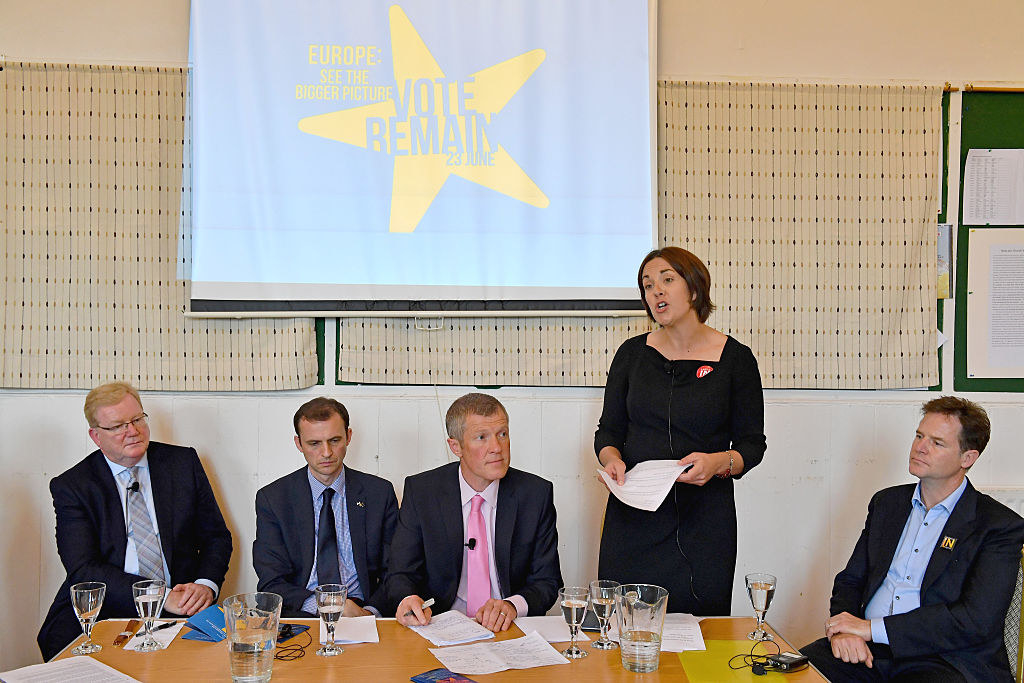 "If we end up with Brexit," Dugdale said, "why on earth, having just left a union with our second-biggest trading partner, would we then choose to leave a partnership with our biggest, largest trading partner? It makes no sense to me."
The Scottish Labour leader also denied that politicians in Scotland had been complacent when it came to the EU referendum despite a poll this week showed that support for staying in the union had dropped significantly.
"I don't think we've been complacent, although clearly the priority was the Scottish parliament election campaign," Dugdale said. "While I'm confident Scotland is going to vote to Remain en masse, clearly from the polls over the past couple of days we are not immune from the swing which is taking place across the country.
"I appeal to my colleagues across all parties to redouble their efforts over the next few days to make a positive case for Europe."