The SNP conference begins on Thursday and the headlines coming out of Glasgow will largely focus on what the UK leaving the EU means for Scottish independence.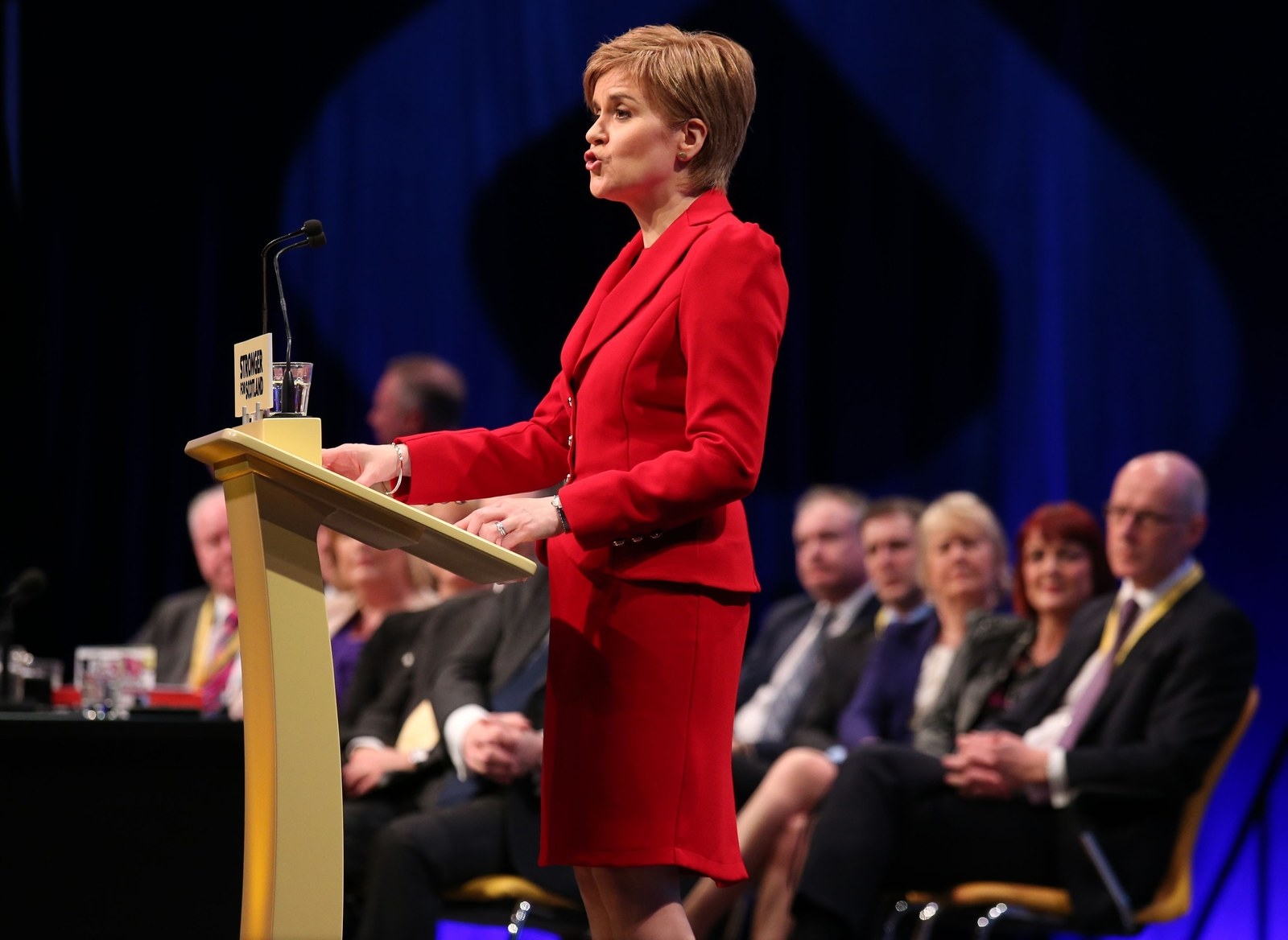 First minister Nicola Sturgeon's opening speech on Thursday morning will revolve around Scotland's relationship with Europe and warn the UK government that "Scotland's voice will be heard" when it comes to Brexit negotiations.
With the SNP's talk of independence likely to grab most attention during the next few days, the party's handling of the areas controlled by the Scottish parliament – where the SNP has been in power for nearly 10 years – risks being overlooked.
BuzzFeed News has looked at the SNP government's record for the past nine years – split up into five main areas it controls – to see what it's achieved as it comes up to a decade in power.
1. Education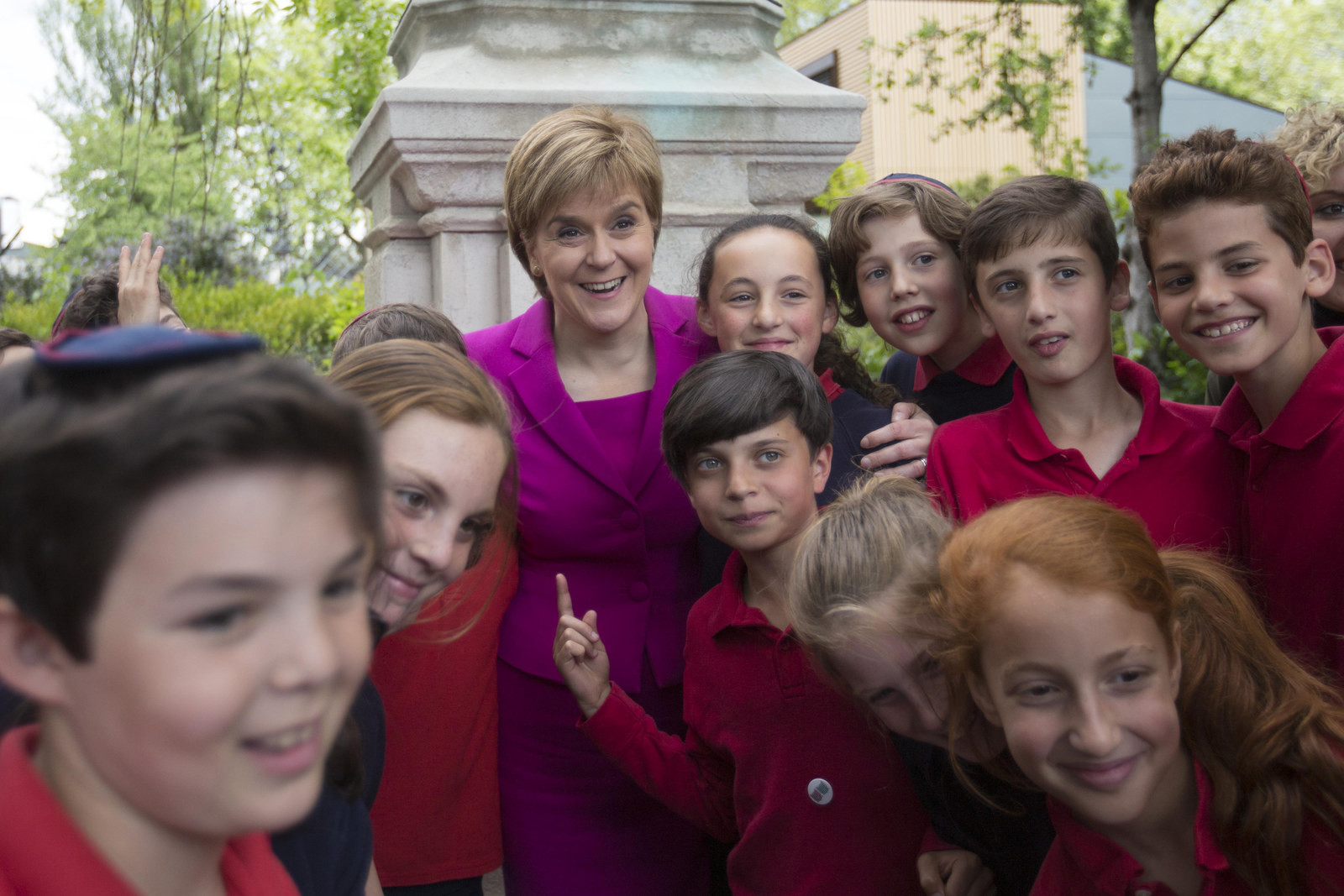 Sturgeon said ahead of May's Scottish election the issue she wanted to be judged on at the end of her term was education, and specifically closing the so-called "attainment gap" between the richest and poorest children in Scotland.
However, Scotland currently has the worst record in the UK for getting poorer students into university. Despite the government offering free university tuition to Scottish students, 18-year-olds from the most well-off areas of Scotland are four times more likely to go to university than those from the least advantaged areas.
Sturgeon and her education minister, John Swinney, have said making "significant progress" in closing this gap is their priority but have warned that there's no guarantee it will vanish by the time of the next Scottish election in 2021.
Alex Salmond famously unveiled a statue on his last day as first minister in 2014, quoting himself saying: "The rocks shall melt with the sun before I allow tuition fees to be imposed on Scottish students."
A report from the Sutton Trust concluded there's no evidence that the Scottish government's policy of free tuition for Scottish students gives the country an advantage in terms of getting students from poorer backgrounds into university.
The Scottish Conservatives, who back a "graduate tax" on students once they start earning a certain amount, have claimed the Scottish government's free tuition policy has come at the cost of non-repayable student bursaries, which have fallen from £65 million to £63.5 million in the past year while student loans have increased.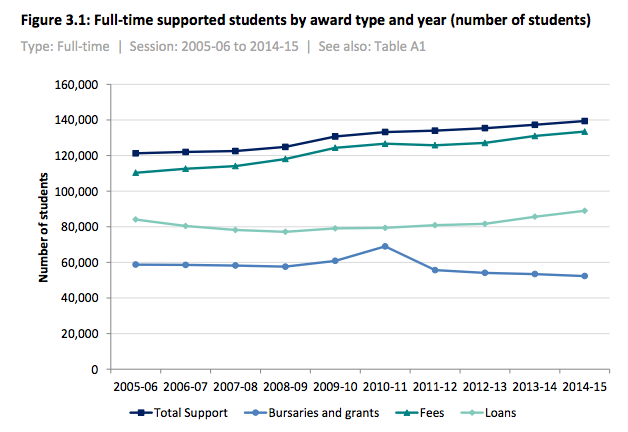 In schools, an OECD report from 2015 shows that despite being a world leader in maths at the turn of the century, the most recent evidence indicates Scotland is now just of average ability among the organisation's member countries. It also shows there was a 10 percentage point decline in Scottish students' performance in reading from 2003 to 2015.
A different report, from Audit Scotland, revealed that spending on Scottish school fell by 5% between 2011 and 2013, during the first two years of the SNP's majority government, due to a reduction in staff.
The Scottish government's own survey of literacy and numeracy in Scotland's schools shows a clear decline in Scottish pupils' ability in numeracy over of the course of the SNP's last five years in power.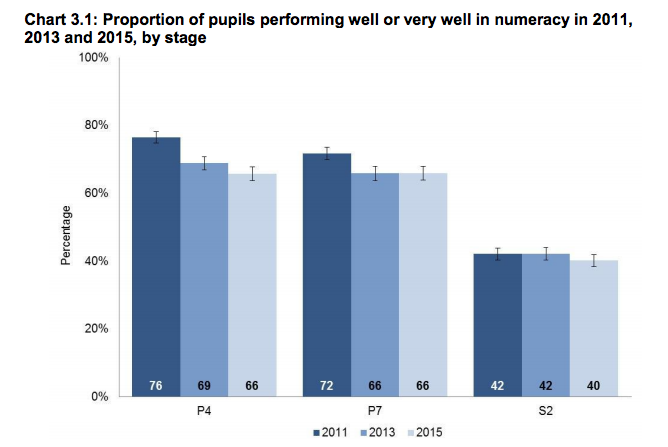 However, the good news comes when you compare Scotland with the rest of the UK. The most recent PISA figures – which come from international tests in maths, reading, and science – showed that Scotland leads the UK in maths and reading, while England is ahead in science.
The SNP's manifesto ahead of the Scottish election promised to pump £750 million into the Scottish education attainment fund, and pledged to make sure that 20% of university entrants come from the 20% most deprived areas of Scotland by 2030.
2. Health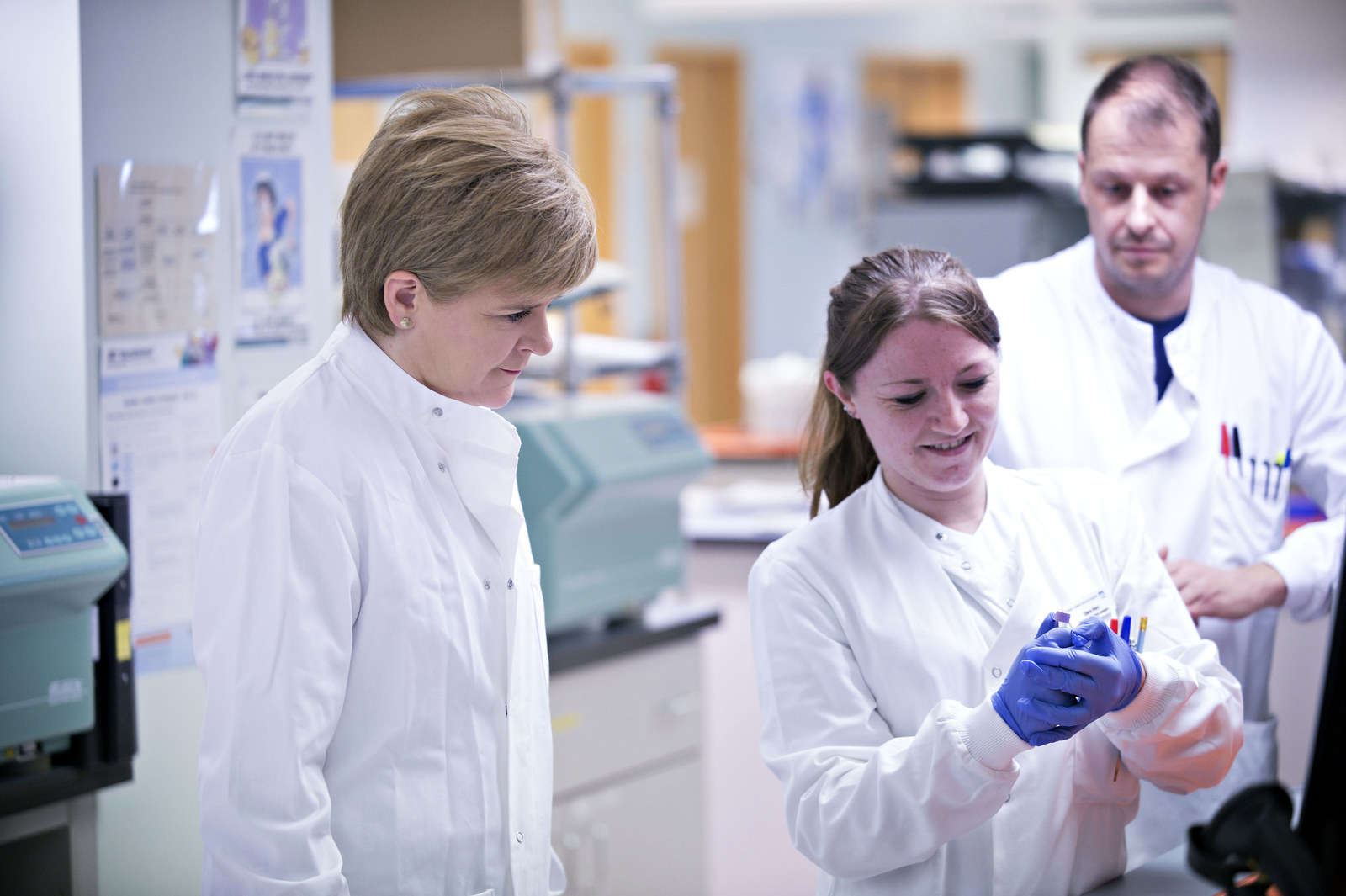 The NHS was another clear priority in the SNP's manifesto. There were pledges to increase NHS spending by £500 million by the time of the next Scottish election in 2021, increase the number of doctors and nurses in Scottish hospitals, and invest £150 million in mental health services.
Scotland's health lags behind the rest of the UK in many areas, and has done so for a long time. According to figures from the Office of National Statistics, a man born in Scotland will on average live for 76.5 years – over two years less than men born in England, who can expect to live to around 79.1 years.
The stats are slightly better for women in Scotland, who can expect to live for 80.7 years, but that's still 2.2 years less than women in England, who live on average for 82.9 years. Health in Scotland is a particular problem in Glasgow, where men can expect to live in good health for only 55.9 years, or 77% of their lives.
Although life expectancy has been steadily improving in Scotland, the gap between Scottish and English life expectancy has widened since 1980-1982 for both males and females, according to the National Records of Scotland.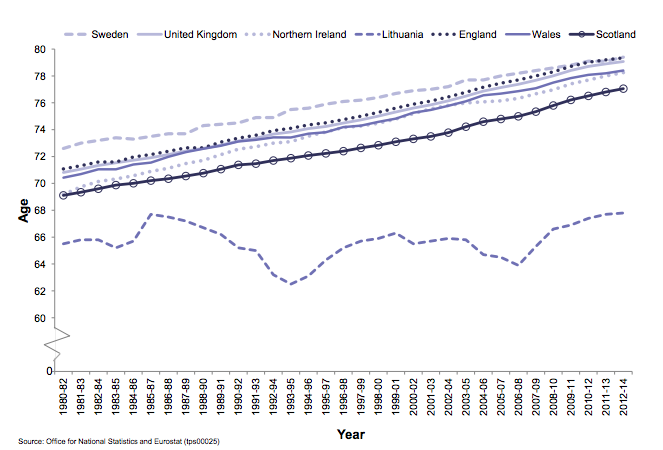 There are good and bad statistics on hospital waiting times.
The Scottish government missed its own target of 95% of patients to begin cancer treatment with 62 days of referral in the most recent figures, with just 89.7% being treated within that time frame. However, the government surpassed its target for patients starting cancer treatment after diagnosis at a high 95.7%.
On mental health, only half of Scotland's 14 health boards are currently meeting targets for children's treatment – as a whole, only 77.6% of children and young people are being seen within 18 weeks, short of a 90% target set by the government.
Although the Scottish government has pledged to increase NHS spending by £500 million by 2021, and has increased the budget year on year since it came to power, figures from Audit Scotland suggest that, if the money is adjusted for inflation, the NHS budget actually decreased in real terms by 0.7% between 2008 and 2015.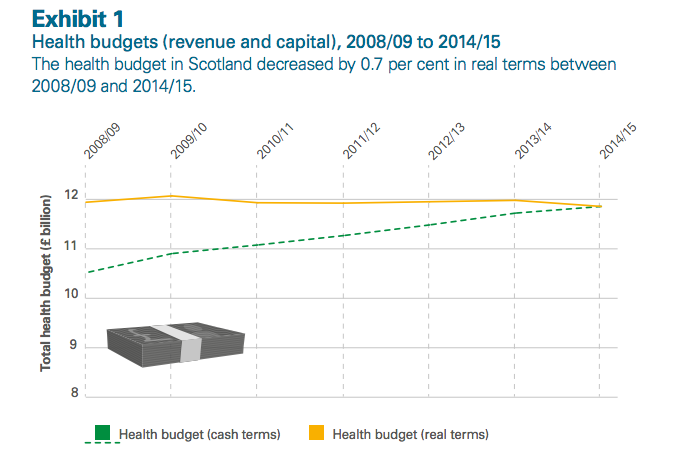 Despite that, Scotland has the most GPs per person with one GP to every 1,083 people, compared with England where there's one GP to every 1,338 people and well ahead of Northern Ireland where there's one GP to 1,445 people.

3. Policing and law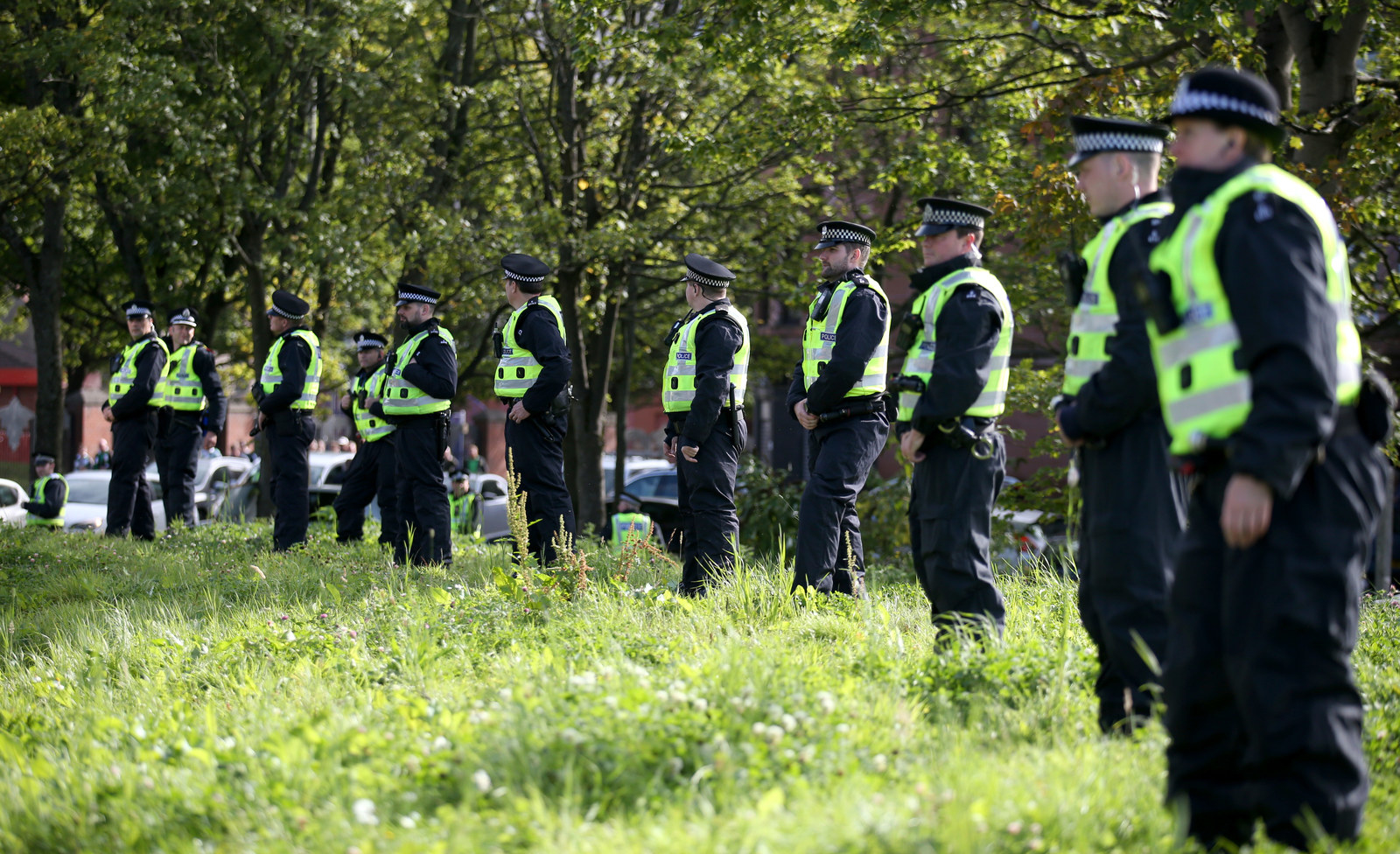 One of the most controversial decisions of the SNP government during its time in office has been to centralise Scotland's police forces into a single body, Police Scotland.
The unified force was criticised by a UN human rights body in 2015 for widespread use of stop and search without any evidence of wrongdoing, and was condemned for failures in the way calls are dealt with after a seriously injured woman lay undiscovered in a car wreckage in central Scotland for three days.
One of the most debated pieces of legislation introduced by the SNP government is the Offensive Behaviour at Football Act, which is intended to deal with sectarianism at football matches. Critics say it challenges free speech and police statistics show it disproportionately affects young working-class males.
Scottish government figures have revealed that Scotland currently has fewer police officers (17,242) than at any time since the end of 2010. However, that is still an increase of around 1,000 from the number of officers there were (16,234) when the SNP took power in 2007.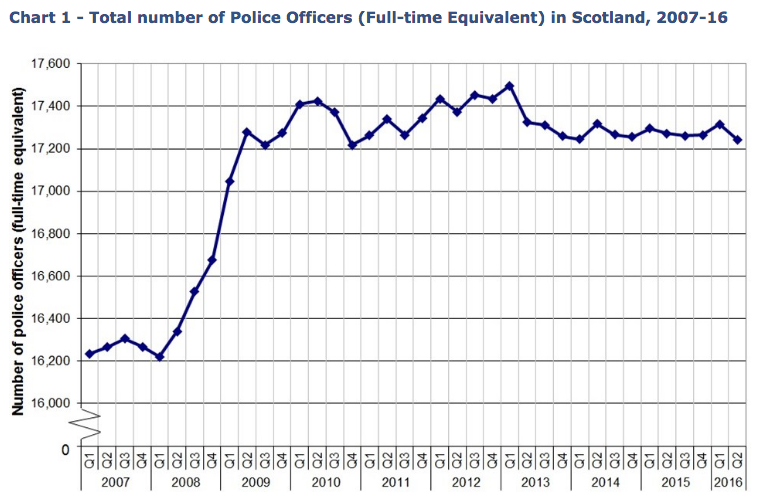 A report from Audit Scotland revealed that there had been year-on-year real-terms cuts to the police service from 2013 to 2016, during which time its budget was slashed from £1.162 billion to £1.015 billion.
A whistleblower recently criticised the Scottish government for spending cuts to the police after they claimed they were prevented from investigating drug dealers outside of office hours because the force couldn't afford to pay for overtime.
However, in its latest manifesto, the SNP promised to "protect" the police budget in real terms by giving it an extra £17.6 million.
Recorded crime in Scotland has fallen every year for the past nine years of SNP government, and the latest figures show the lowest rate in any year since 1974. Between 2014-15 and 2015-16, crimes recorded by the police in Scotland decreased by 4% from 256,350 to 246,243.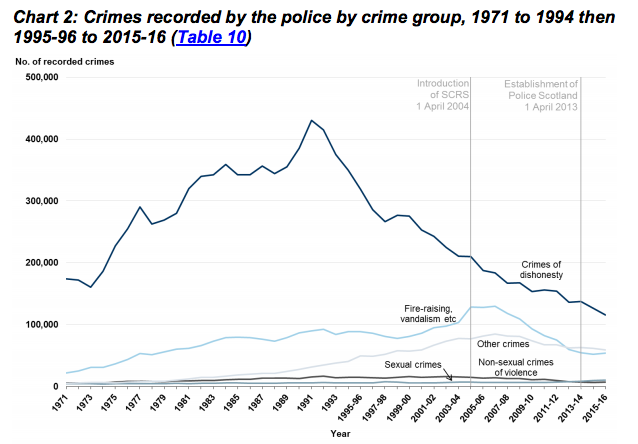 However, sexual crimes increased by 7% over the past year from 9,557 to 10,273, which is the highest level of such offences seen since records began in 1971. Non-sexual violent crime also rose by 7% from 6,357 incidents to 6,775.
The SNP's 2016 manifesto pledged to create a new criminal offence specifically to deal with domestic abuse.
4. Economic development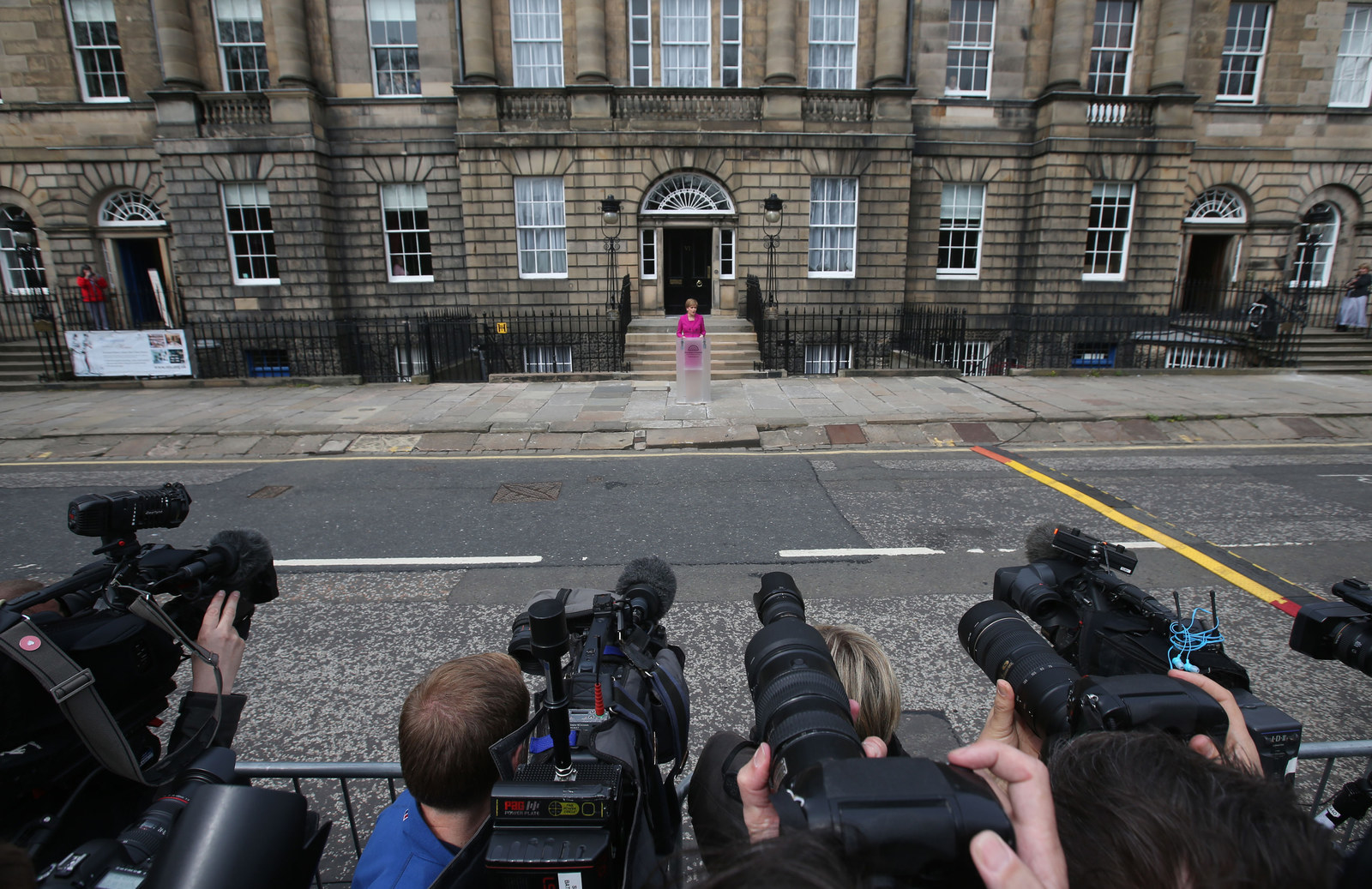 Although a lot of economic levers are reserved to Westminster such as trade, employment, and immigration, the Scottish government is responsible for some aspects of economic development.
In figures released this week, the Scottish government praised itself for economic growth of 0.4% in the second quarter of 2016, with economy minister Keith Brown describing it as "the highest rate of quarterly growth since the start of 2015".
However, the SNP's opponents pointed out that growth for that quarter lagged behind that of the rest of the UK (0.7%) and said, over the past year, Scotland's economy grew at a third of the rate of the UK's – 0.7% compared with 2.1%.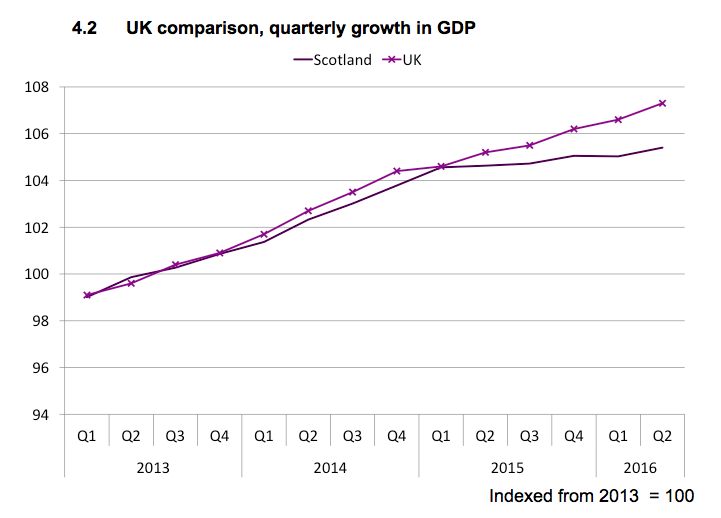 The Scottish government's annual financial bulletin, known as the GERS figures, also threw up some challenging figures for the SNP in the wake of the unexpected collapse in the country's oil and gas revenues from the North Sea.
The figures showed Scotland has an estimated deficit of £15 billion, which represents 10% of its gross domestic product. The fall in oil revenue hit Scotland's economy hard – the industry raised just £76 million in the past year, compared with £2.3 billion in 2014–15.
In comparison with Scotland, the UK's deficit – which is the difference between how much a country raises in taxes and how much it spends – sits at £75 billion, which is 4% of the country's GDP.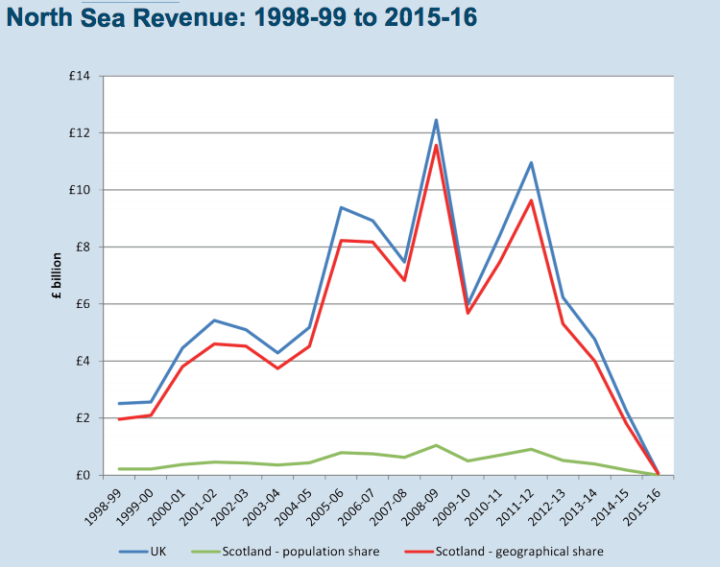 However, Sturgeon insisted the foundations of Scotland's economy "remained strong" after the figures were released, pointing to a £2 billion growth in Scotland's onshore revenues and to a 50,000-strong rise in employment over the three months preceding the report.
The GERS figures also showed that revenue per person in Scotland was £400 lower than in the UK as a whole, but that public expenditure per person in Scotland was £1,200 higher.
5. Housing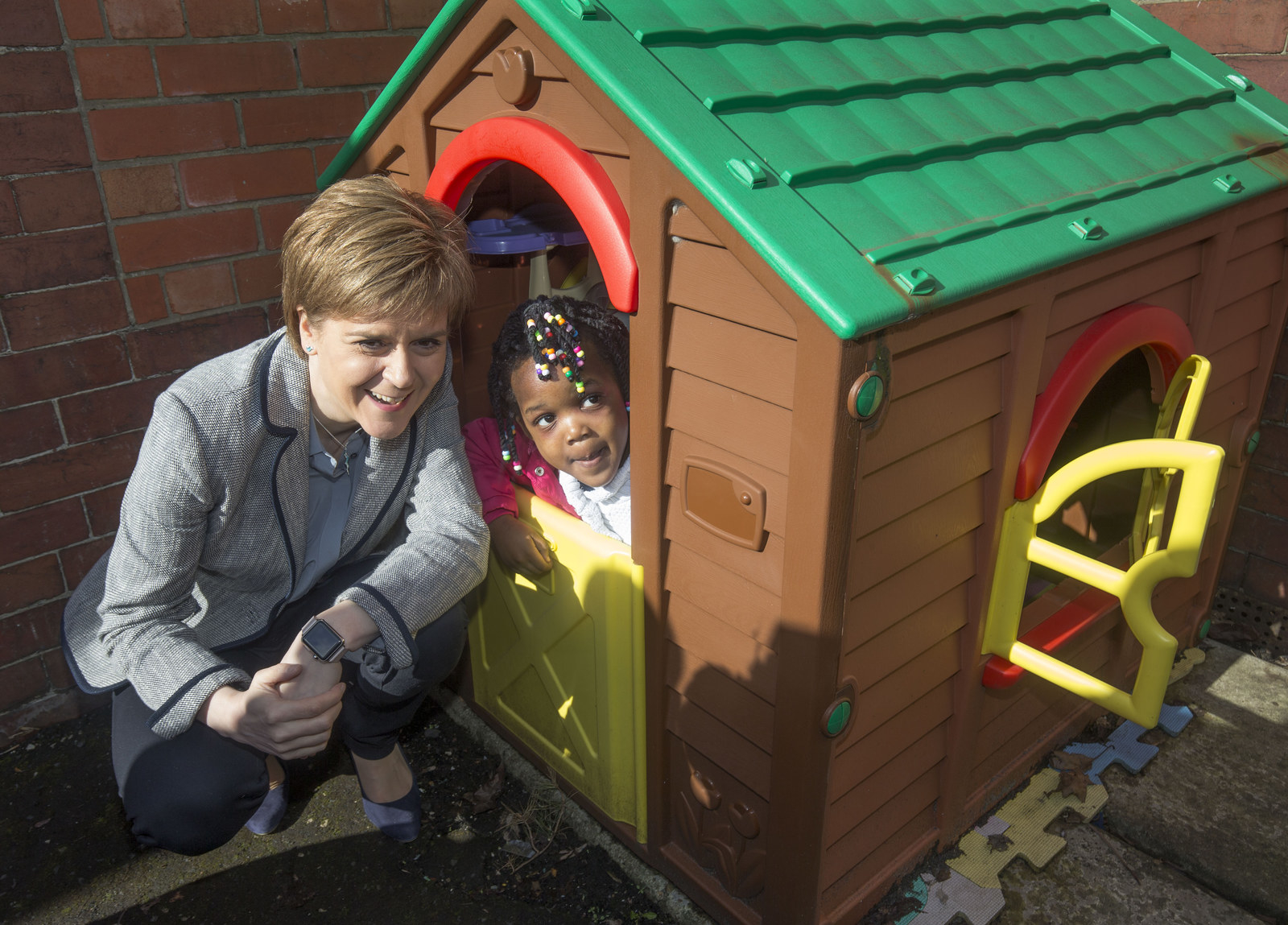 During 2015-16, 15,854 new homes were completed in Scotland, which amounts to a decrease of 355 homes (2%) on the 16,209 built in the previous year, according to figures from the Scottish government. There was, however, a 4% increase in number of new builds that were started during the same period – climbing to 16,910.
Overall, housebuilding in Scotland declined sharply one year after the SNP came to power in 2007. Over 25,000 houses were built in 2007-08, which dipped to just 17,600 two years later in 2009-10, according to this graph produced by the Scottish government.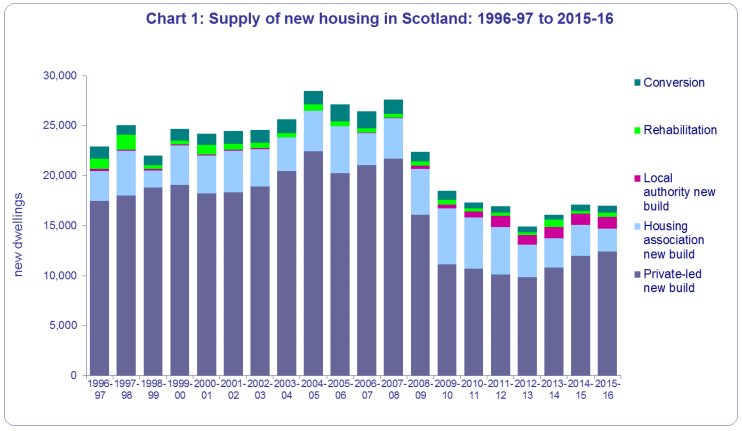 However, the SNP has shown a commitment to affordable housing since it came to power. Each year with an SNP government has seen more affordable houses built than in any year of Scottish Labour governments between 2000 and 2007.
Between 2011 and 2016, the Scottish government set a target to build 30,000 affordable homes including 20,000 social rented homes of which 5,000 were to be council homes. It met each of those targets with total of 33,490 builds – 22,523 of which were for social rent, including 5,992 council homes.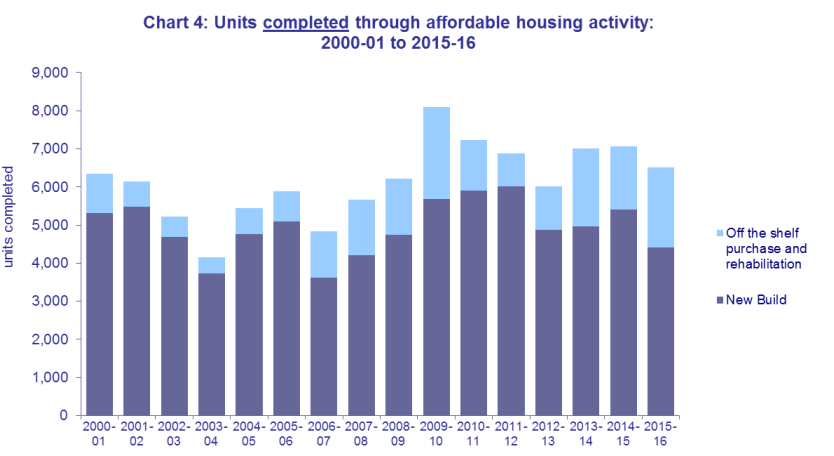 In the parliament to come, the SNP of 2016 has pledged to invest £3 billion over the next five years to build a minimum of 50,000 new affordable houses, of which they say 35,000 will be available for social rent.
The party also promised to introduce a warm homes bill to tackle fuel poverty.
The SNP conference begins in Glasgow on Thursday and ends on Saturday. Follow coverage from BuzzFeed News here.