EU Officials Are Discussing How To Fast-Track An Independent Scotland's Entry
Two MPs from Germany's governing parties told BuzzFeed News they have talked to high-ranking EU officials about how to speed up an independent Scotland's entry.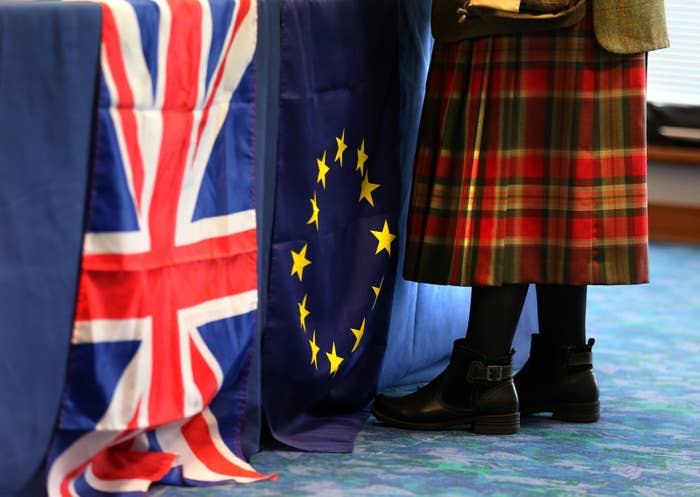 High-ranking EU officials and European politicians are holding ongoing discussions about how to speed up Scotland's entry to the EU should it become an independent country in the future, BuzzFeed News has learned.
Two senior German MPs who represent the two governing parties on the German parliament's EU committee said they'd had meetings in Brussels where there has been a clear will to find a way to fast-track an independent Scotland's entry.
Scotland's first minister, Nicola Sturgeon, has repeatedly raised the prospect of holding another independence referendum from a pro-EU position after 62% of Scottish voters chose Remain in the UK's EU referendum last June.
Sturgeon previously told BuzzFeed News she would like Scotland to become independent and quickly join the EU within the two-year timeframe it will take for the UK to negotiate its exit from the group, but leading European figures have cast doubt on whether that would be possible.
While the German MPs said EU officials they have spoken to are yet to find a way to fast-track Scotland's entry, they added that there are experts looking at Scotland's case both in Berlin and Brussels and informal discussions are ongoing.
The parliamentarians also said Germany would most likely support an independent Scotland's entry to the EU, but stressed that Scotland's future is a matter for the UK and no formal discussions will happen until it becomes independent.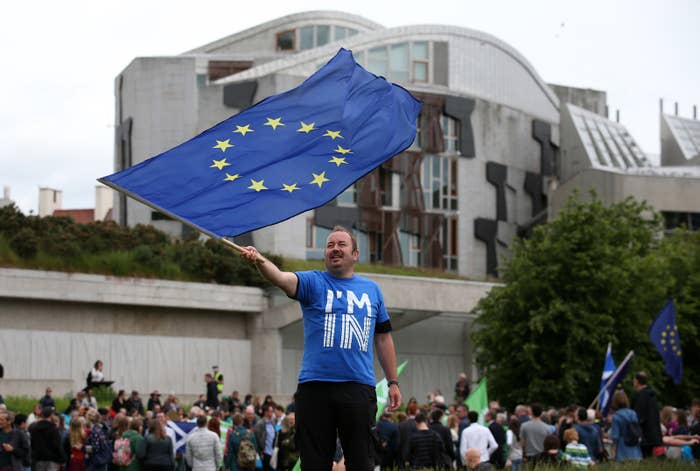 Norbert Spinrath, who represents the Social Democratic Party on the Bundestag's EU committee, said it could take years for Scotland to become a member after it become independent but EU officials are looking for a way to speed it up.

"We are looking with a lot of experts for a way for Scotland, in the case of having a positive referendum, to make it more quick ... but at this time we have no idea if it is possible on the treaty side and the legal conditions," Spinrath told BuzzFeed News.

He continued: "We have discussed it in Germany and also in Brussels. I'm in Brussels today and there have been a lot of political meetings here, and this was one of the issues – Brexit first, but second also a way for Scotland to step in."
Spinrath held discussions with EU commissioners and "high-ranking officials" from the European Commission and Council who he said were unanimously positive about Scotland's future entry, but some were sceptical it would be quick.
"The people are in favour here – all these politicians, all high-ranked officers that we talked to," said Spinrath. "They say 'we recognise the willing of the Scottish people to be in the EU and we accept this and we welcome this because they are very close to us and to the European spirit'.
"Therefore it would not only be nice but be good and, for the European view, necessary to have them in."
Detlef Sief, the spokesperson on Germany's EU committee for Angela Merkel's party the Christian Democratic Union, also confirmed to BuzzFeed News that he had held informal discussions in Brussels regarding an independent Scotland's future entry to the union.

"We all know that [Brexit] would not be a good way and Scotland is a country who supports the EU and who has the understanding of an EU member," said Sief. "It's a country that works together in the spirit of peace, of cooperation, and understanding of people – not only in economic projects like some politicians in England believe."
While he made clear that Scottish independence is an internal matter for the UK, and said he was unsure independence was a good idea during the complicated Brexit process, he added that Germany would most likely back Scotland's entry if it was to become an independent country.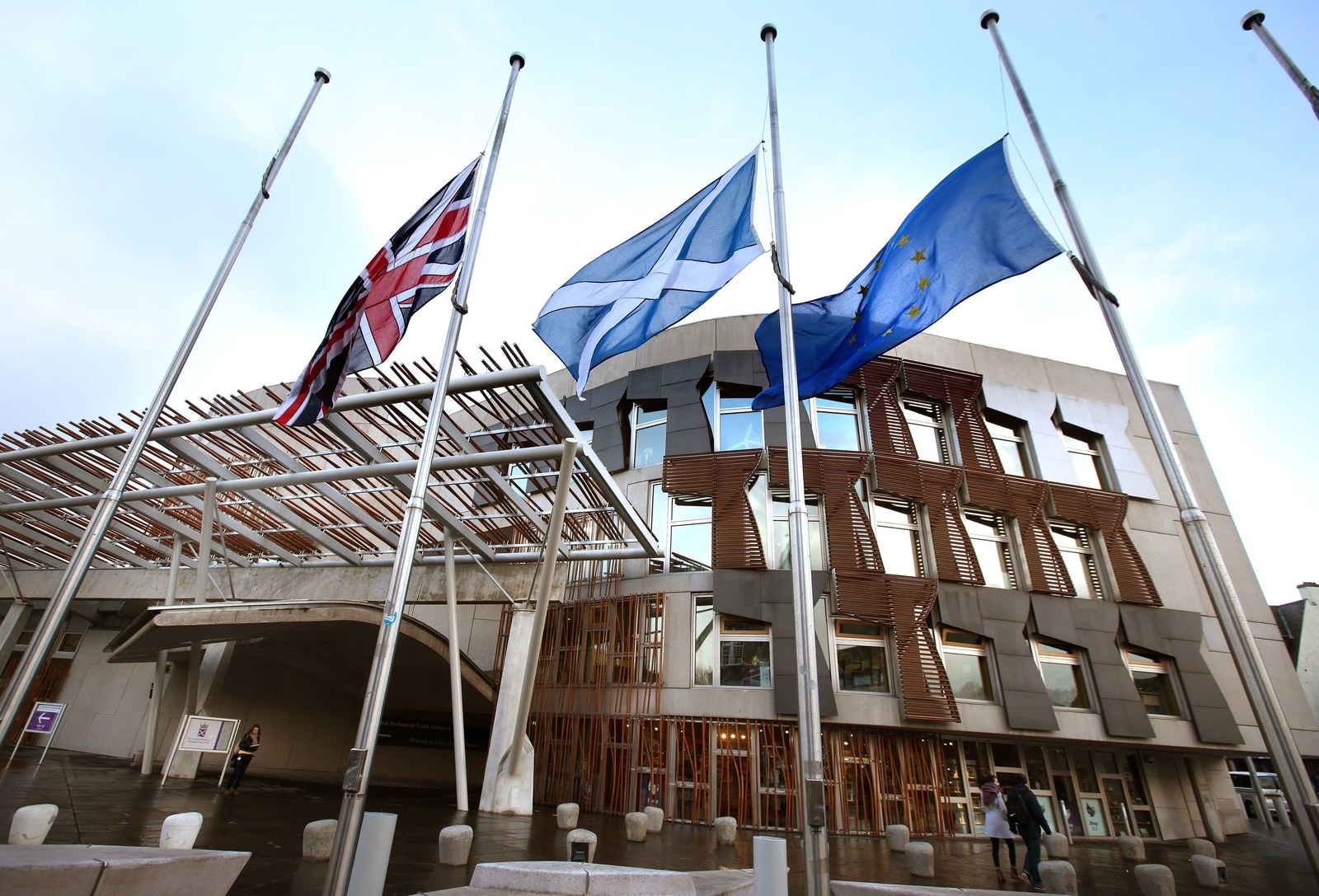 "I believe [Scotland is] pro-European," he said, adding that it had "implemented the rules of the EU over these past years in a perfect way and I could imagine that there would be backing of Germany". However, he said this backing would only emerge once Scotland had decided to seek independence.

Sief went on to suggest that there could be a way, as proposed by the Scottish government, for the country to remain within the UK while retaining membership of the European single market instead of aiming for independence straight away.
While Sturgeon maintains that a second referendum on independence is "highly likely", she is yet to say when it may be and has suggested Scotland remaining in the UK while joining the European Economic Area.
"I can recommend to Scotland at first to support the procedure [Brexit] and find a solution, an agreement, which is backing Scotland to be a member of the single market," said Sief.
"Perhaps it is possible to reach such an agreement in the negotiations with the EU, so you are a part of the United Kingdom but you are a part of Europe which implements the rules of the EU."

But, on whether Germany would accept Scotland into the EU, Spinrath went further, saying: "I do not recognise anyone in the German government who would be against it [Scotland becoming an EU member].
"But we have a strong rule in the government, in the parliament, that we say first Mrs May has to deliver the notification, then we have to negotiate the exit of the UK, and only after this are we willing to discuss further relations."
A spokesperson for the European Commission said: "Once the UK sends its Article 50 notification, we will certainly be ready and willing to listen to a variety of institutional players and stakeholders.
"Scotland is part of the UK and the commission respects the internal constitutional arrangements of the UK. Negotiations will take place with the UK government only."