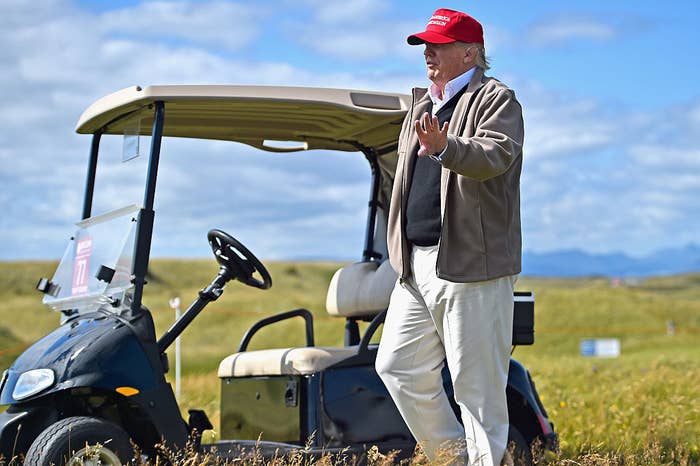 Donald Trump has lost a legal bid to stop a wind farm being built near his golf course in Scotland.
The Republican presidential contender launched a bid to overturn the Scottish government's decision to build 11 wind turbines off the north-east coast of Scotland because he thought it might spoil the view from the Trump International Golf Links.
However, on Wednesday, five Supreme Court judges unanimously rejected Trump's objection to the wind farm.
The Trump Organisation gave a statement which said: "This is an extremely unfortunate verdict for the residents of Aberdeen and anyone who cares about Scotland's economic future."
It added: "History will judge those involved unfavourably and the outcome demonstrates the foolish, small minded and parochial mentality which dominates the current Scottish government's dangerous experiment with wind energy."
Trump has been a vocal opponent of the wind farm plans since they were announced in 2011. In 2014, he compared the impact of wind farms on Scotland to the Lockerbie bombing which killed 259 people, saying: "Wind farms are a disaster for Scotland, like Pan Am 103."
Alex Salmond, who was first minister of Scotland when the decision was taken to build the wind farm, said Trump was "three times a loser" in his bid to block the development, and that the tycoon's legal action had "jeopardised" a £200m investment in the Scottish economy.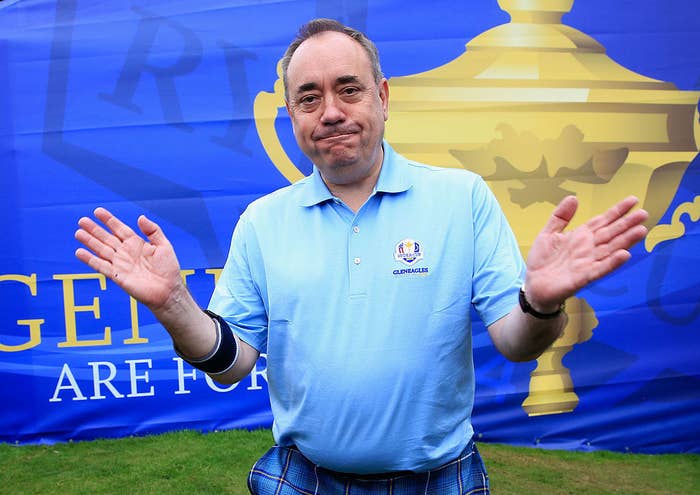 "These proceedings have been dragged out for years through three successive court judgements by Donald Trump as he tried to stop an offshore Aberdeen wind turbine demonstrator by means of legal action," said Salmond.
"In doing so he has at best postponed, and at worst jeopardised, a vital £200 million boost for the economy of the north east of Scotland. The offshore project could have been built by now with Aberdeen benefiting from becoming the offshore wind research centre of Europe – a vital development at a time of rock bottom oil prices."
Salmond added: "Given his treatment of Scotland, Scots American are likely to join the ever growing list of people alienated by Trump."
Fergus Ewing, the Scottish goverment's energy minister, welcomed the decision and said the turbine farm will be a vital part of Scotland's renewable energy industry.
"I am pleased that the Supreme Court has unanimously found in our favour," said Ewing. "The proposed European Offshore Wind Deployment Centre is an important project for Aberdeen and North East Scotland. It will give the industry the ability to test and demonstrate new technologies to enable costs to be further reduced.
"Aberdeen is already of global importance for hydrocarbons and this wind deployment centre cements its role in renewable offshore development, further positioning Aberdeen as the energy capital of Europe and a world energy centre."