Gifts are a wonderful, wonderful thing.
But if anyone's capable of ruining a nice, wholesome thing it's family.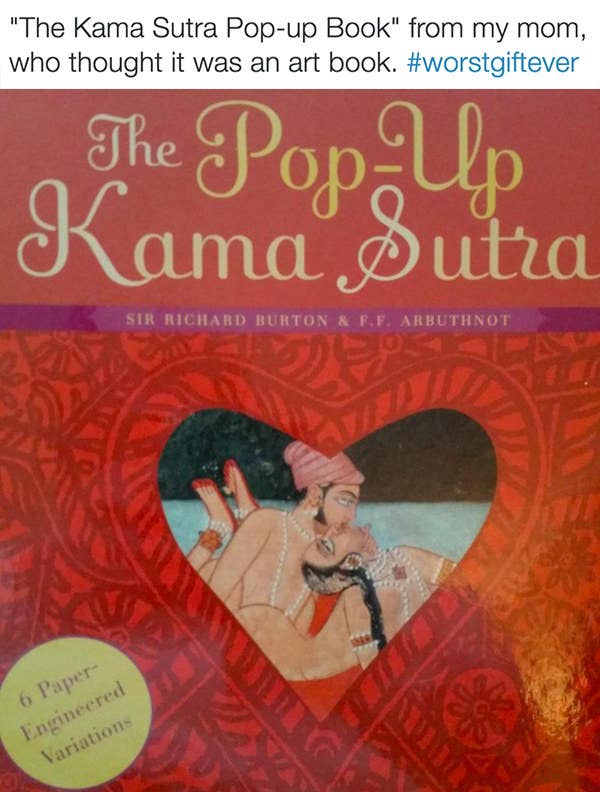 And a lot of the time it's not even on purpose.
Whatever it is, we want to hear about the most inappropriate thing you've been gifted by a family member.
Tell us about it in the comments, and your submission could be featured in a future BuzzFeed Community post!