18 People Who Failed To Understand How Food Works
Keep these people out of the kitchen at all costs.
1.
This niece who misunderstood how to split food.
2.
This parent who turned to Yahoo Answers to ask the question "Can I feed children food deep-fried in synthetic motor oil?"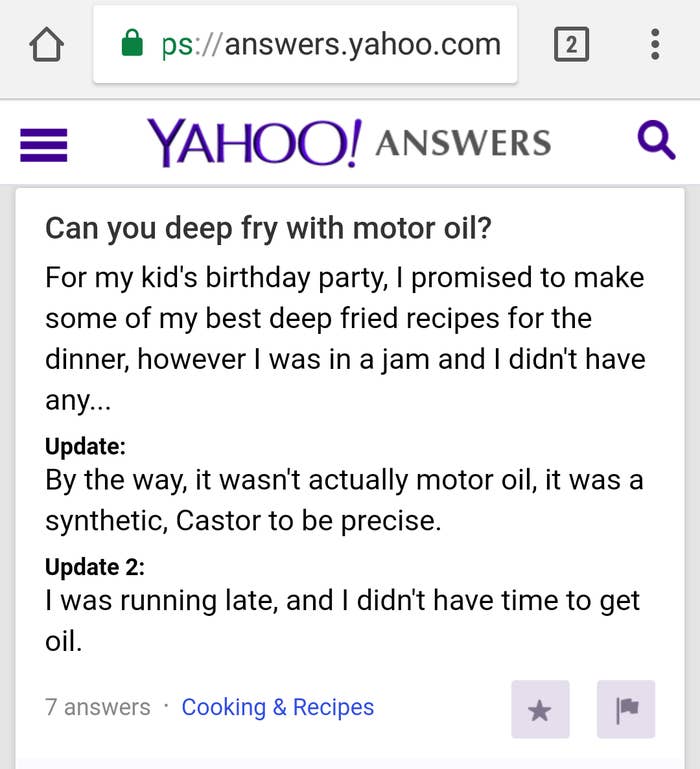 4.
The guy being called out for holding an ice cream like someone from another planet.
6.
This mum who got confused in the grocery store.
7.
These flatmates who stole the interior of an uncooked pie.
9.
This girl's brother who ate peanut butter in the most disturbing way possible.