So we took to Tinder to see how the immortal question would play...
No one said there wouldn't be risks.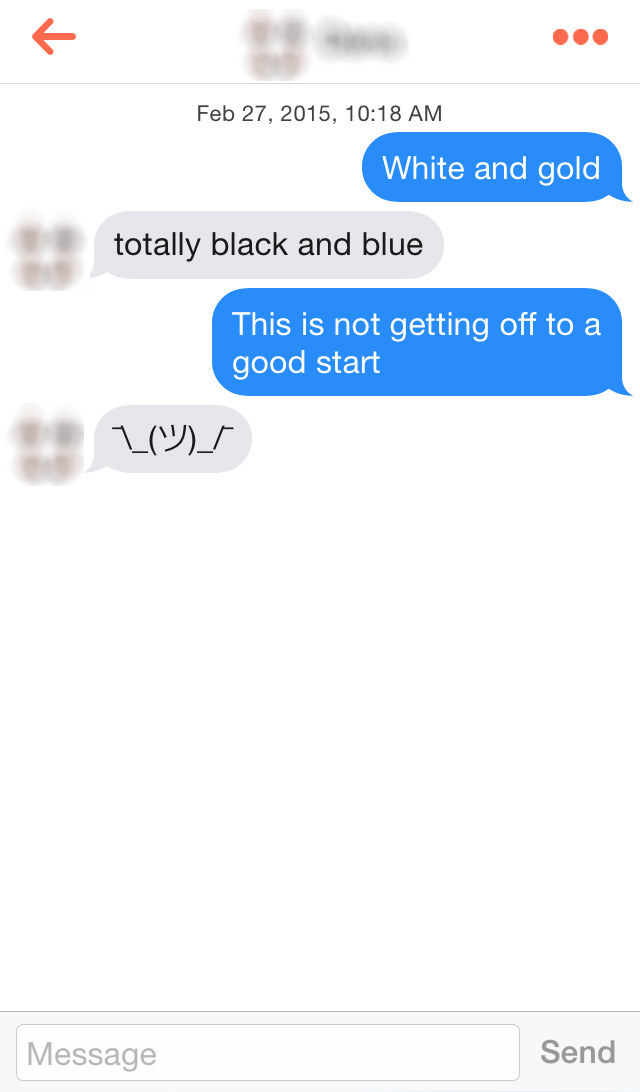 But sometimes, a connection was forged.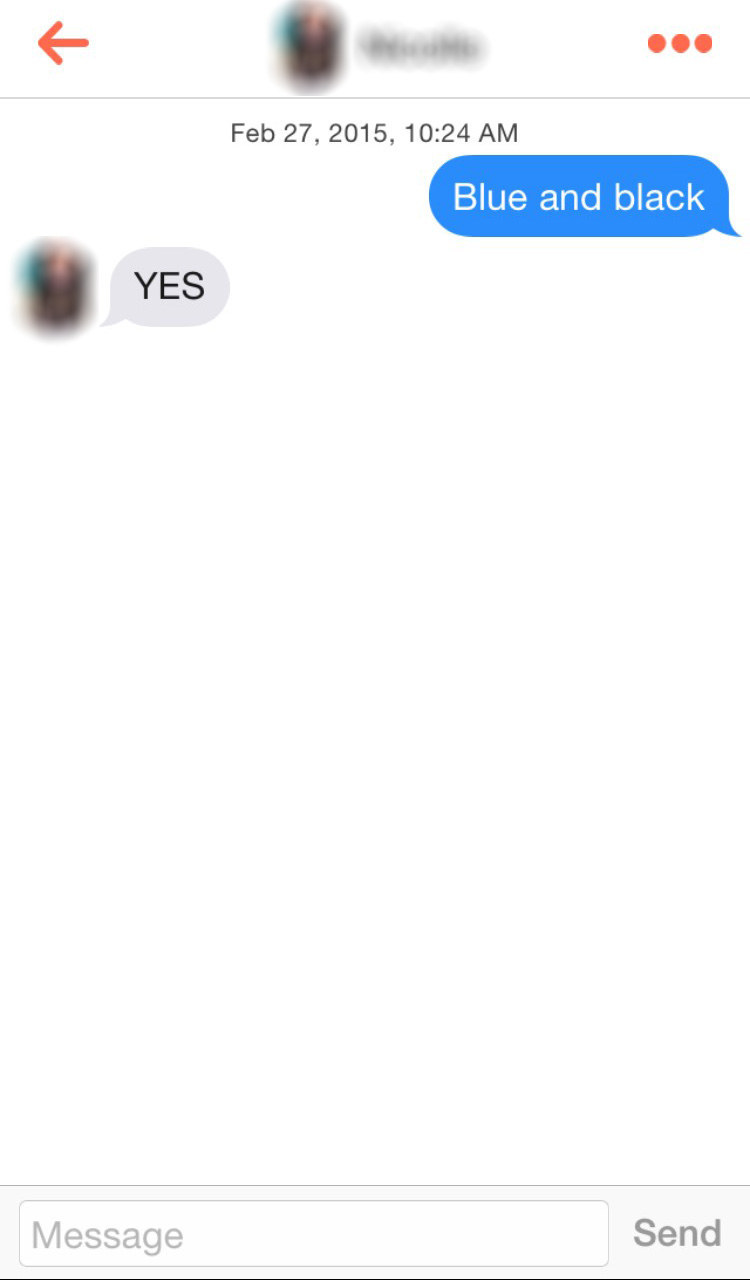 Lines were drawn in the sand. Then crossed.
People took a stand, putting everything, even their jobs, at risk.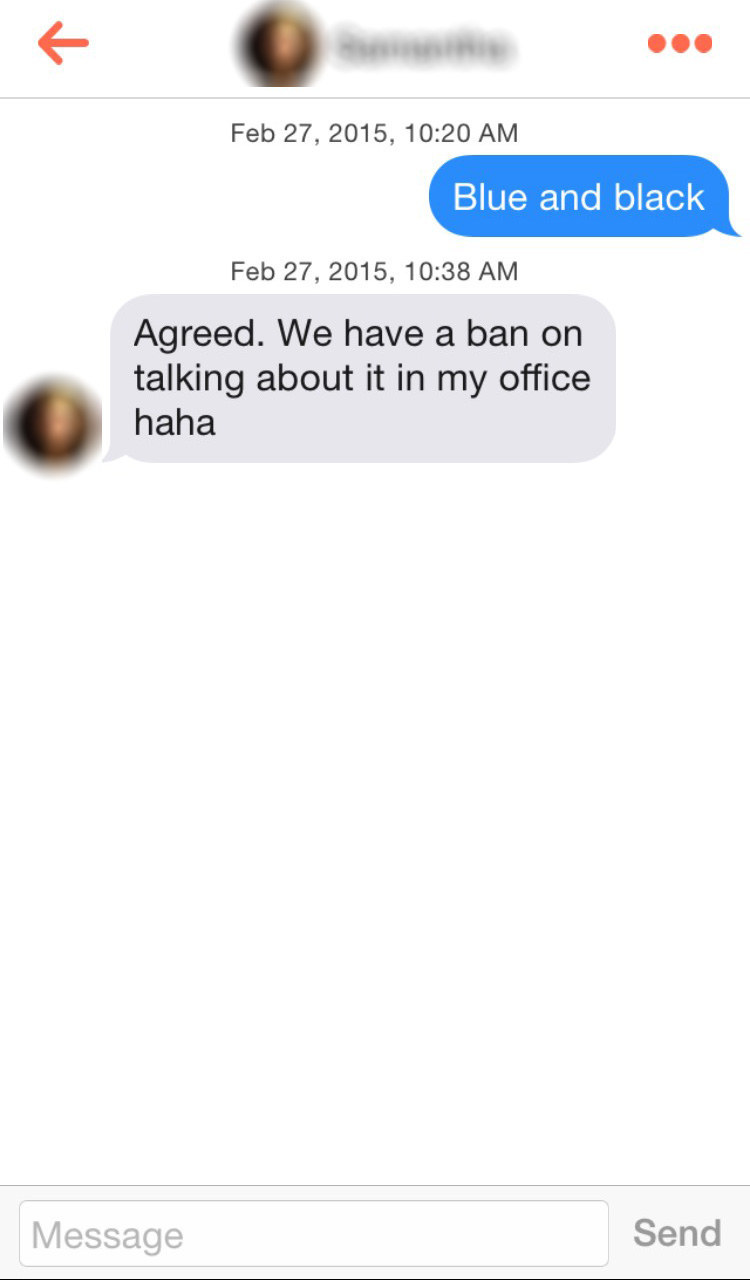 All the rules were broken.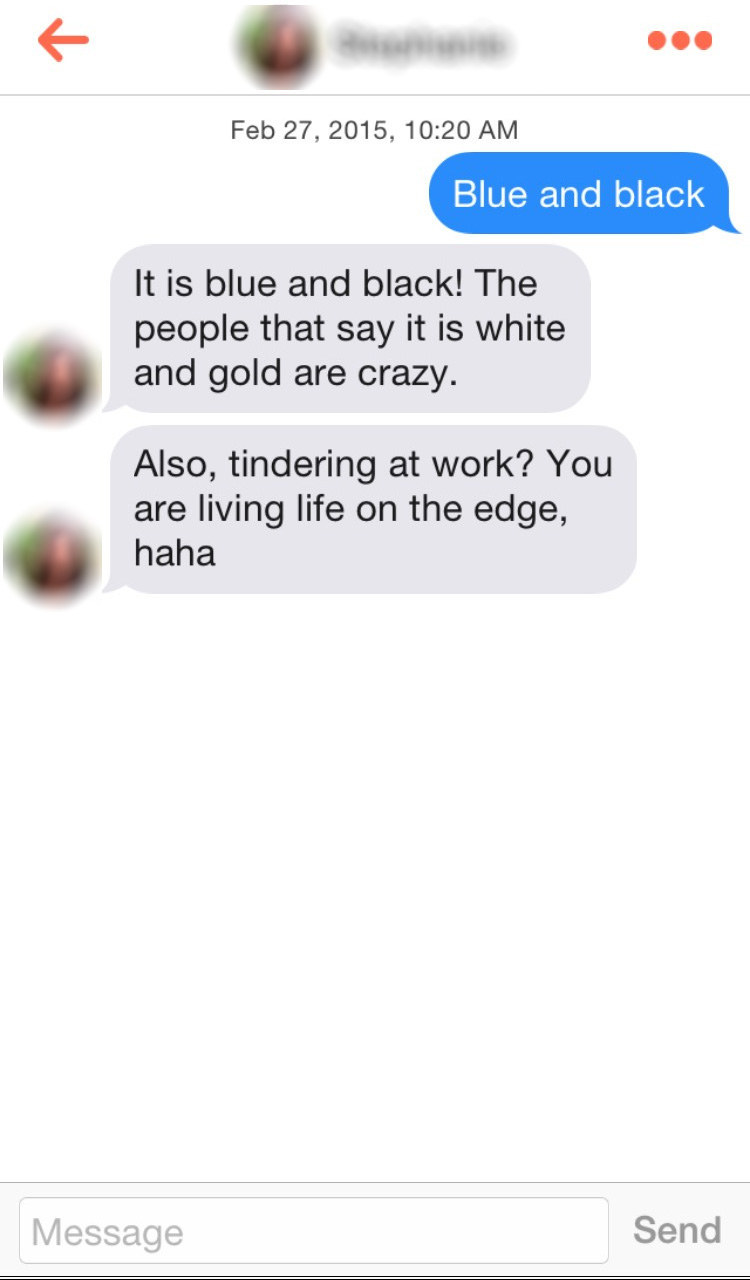 Conspiracy theories were postulated.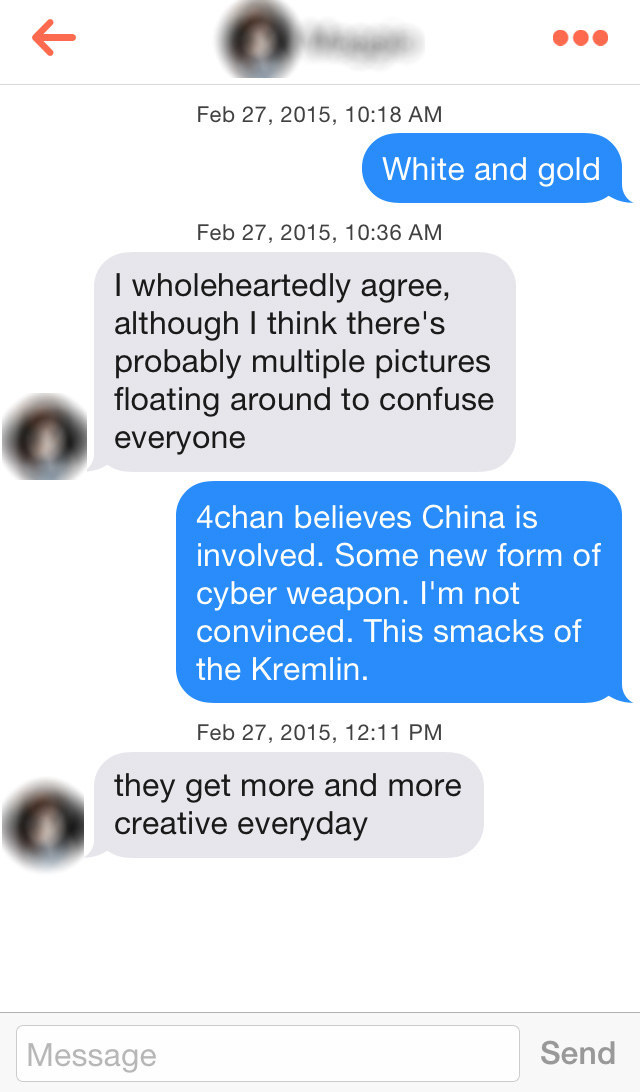 Other people had the serious 411.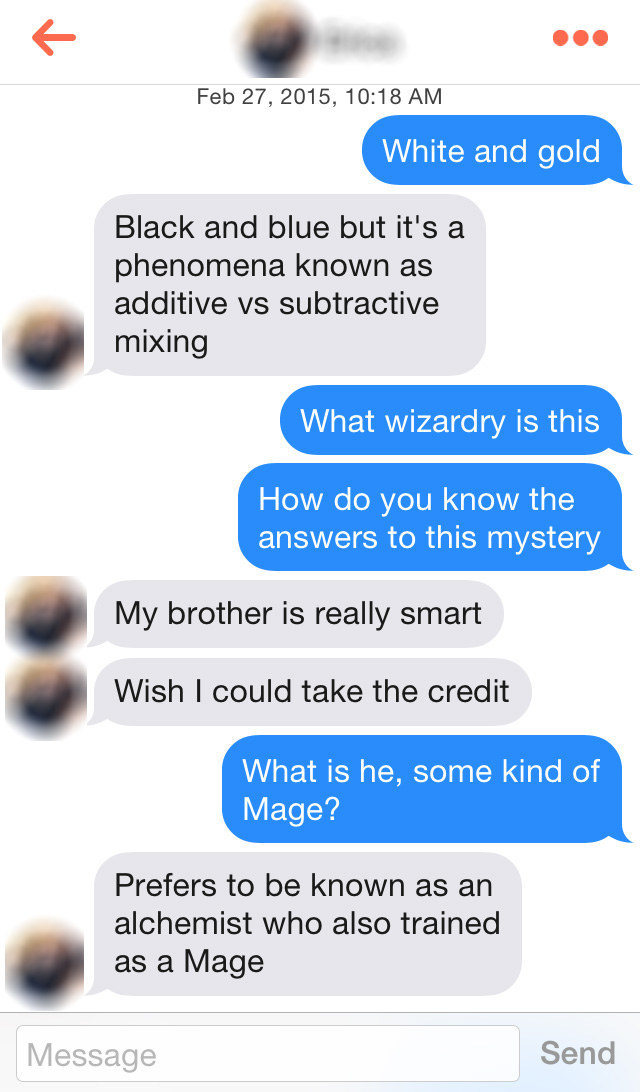 Things got pretty relevant.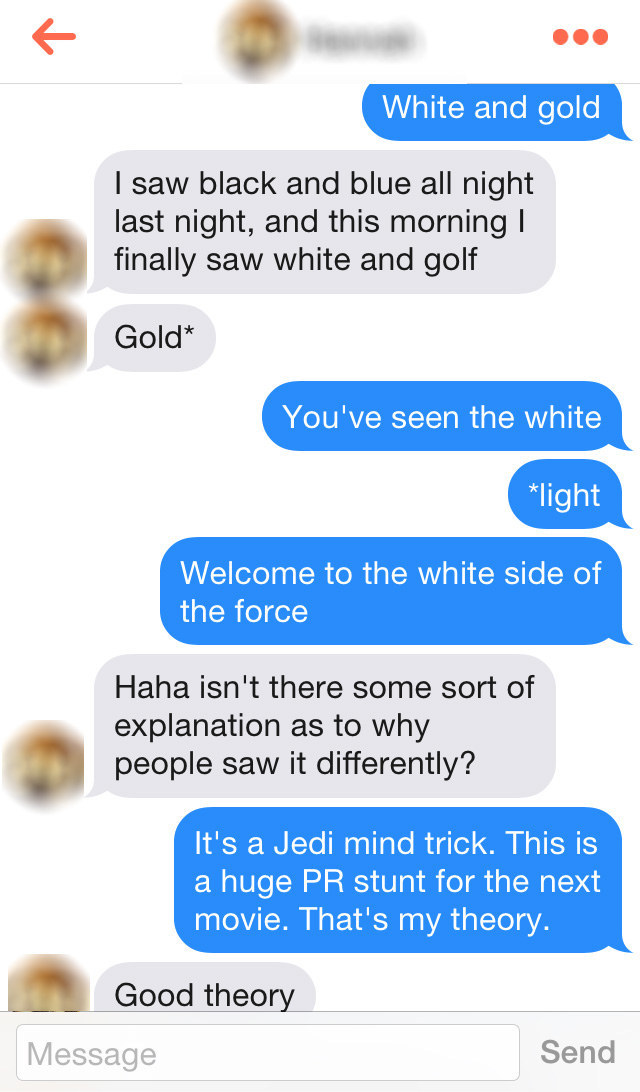 In some cases, SUPER relevant.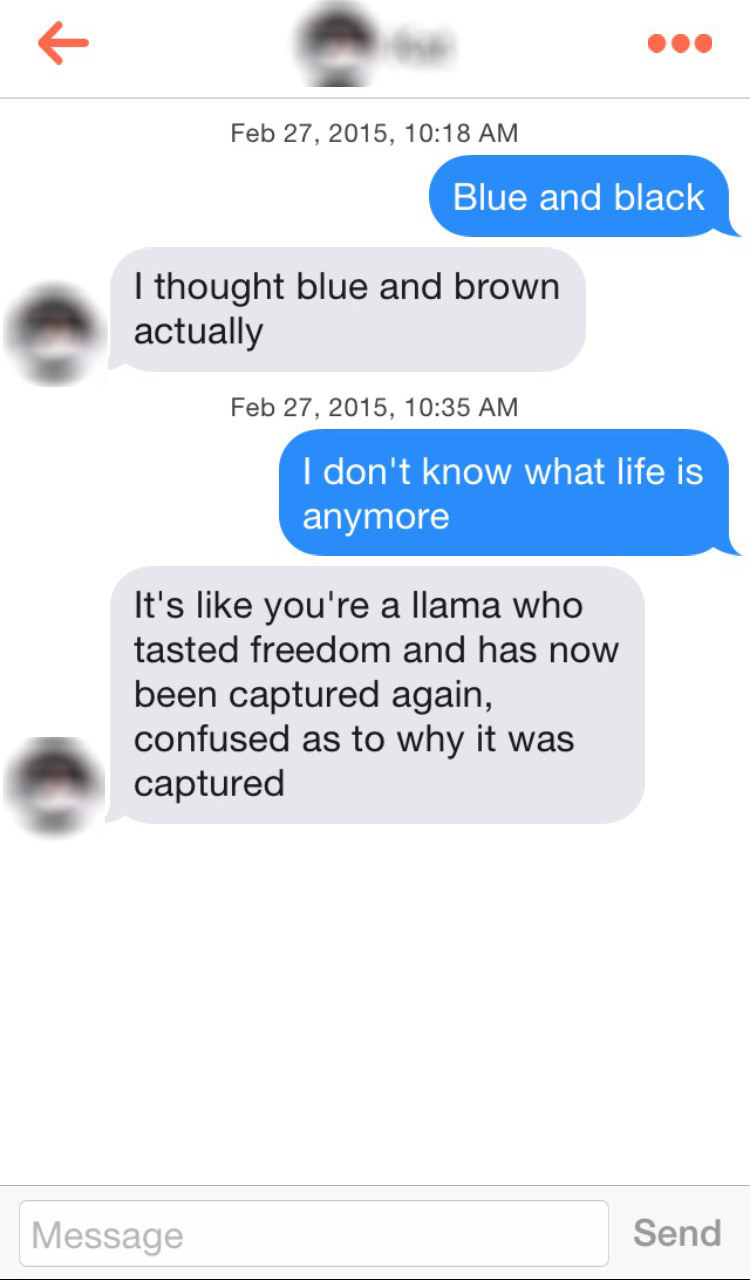 Other people were just not amused.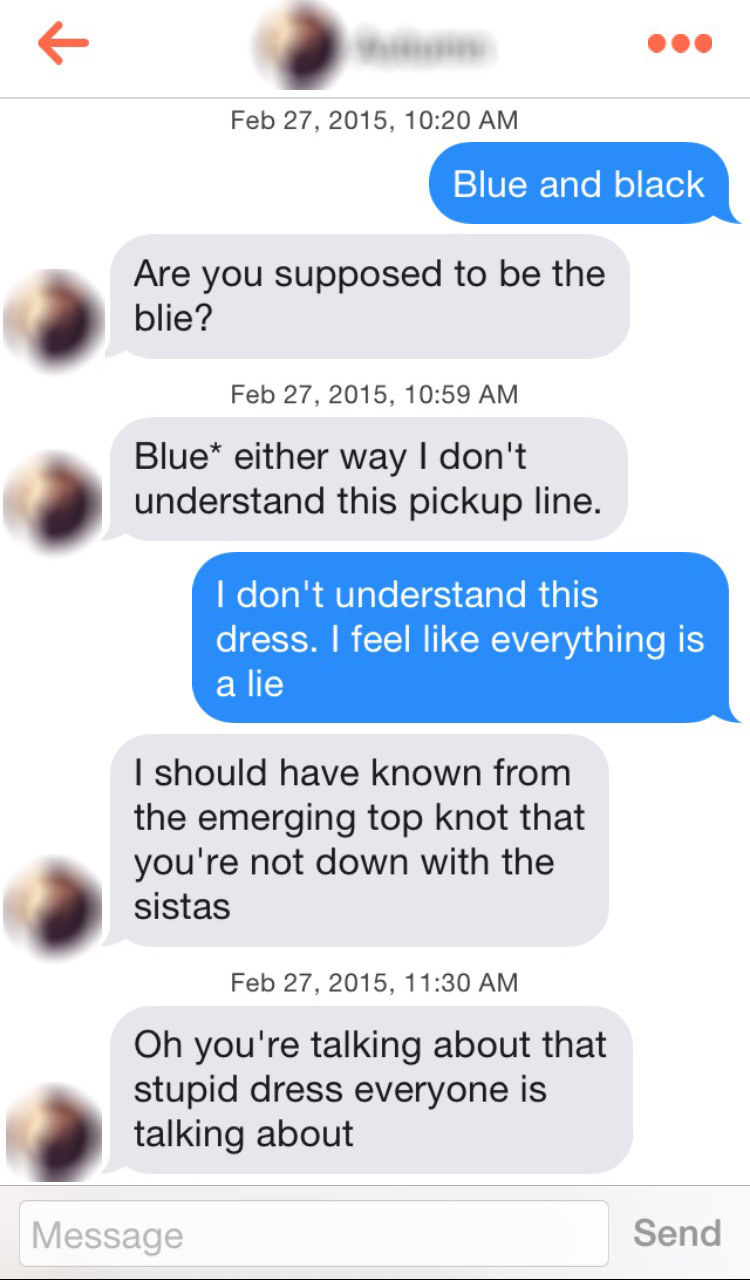 Ultimately, the dress drove us to question everything.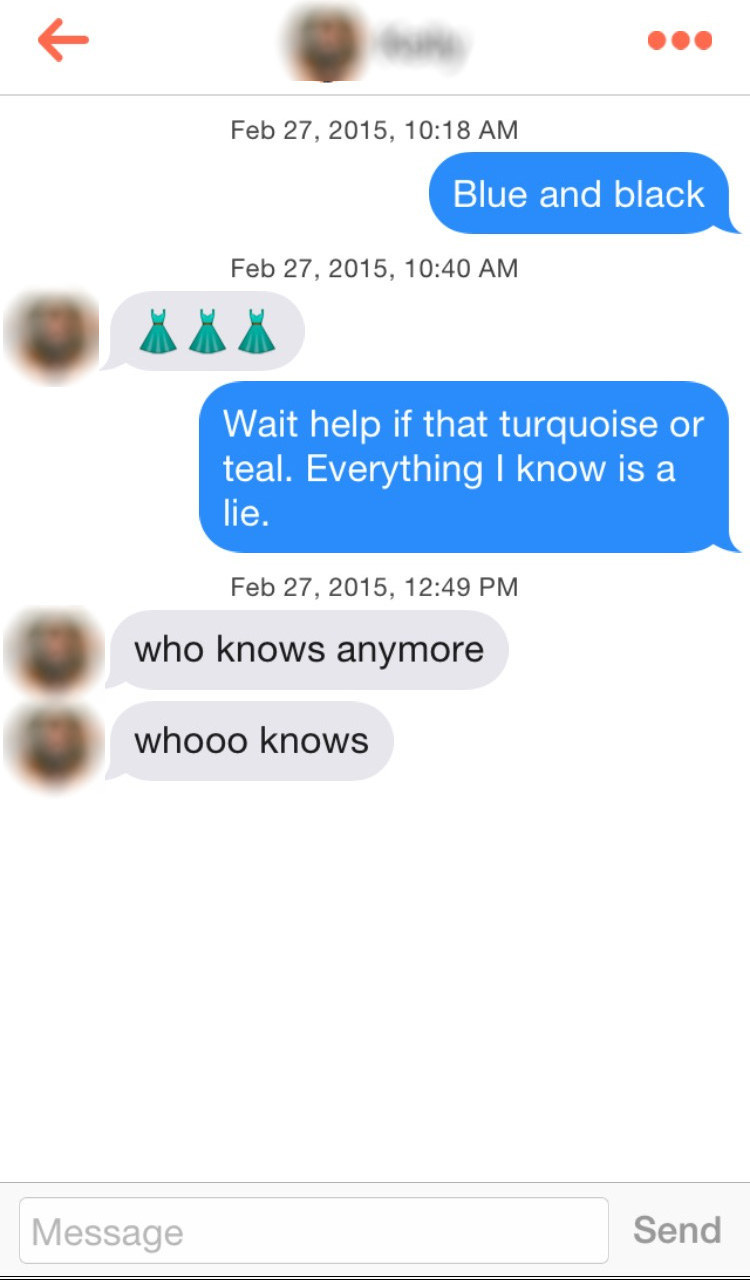 But if there is one thing we've learned, it is this: The eternal debate continues.