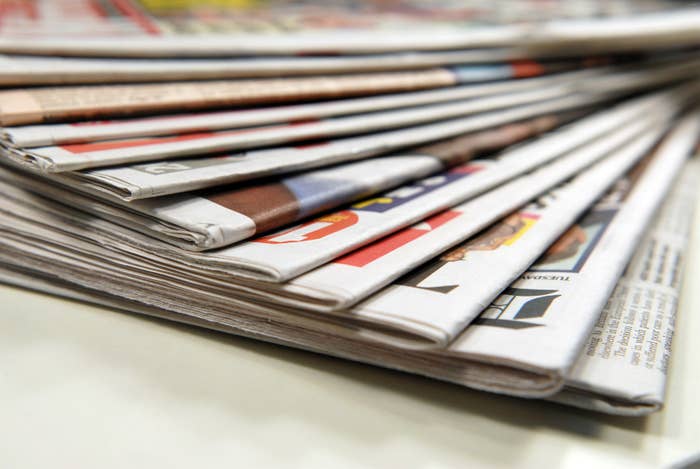 The UK's only officially recognised press regulator, Impress, has been accused of using scare tactics in its efforts to sign up new publications.
Impress is so far the only press regulator to sign up for and receive statutory recognition under UK law under a system set up in the wake of the Leveson inquiry, despite regulating only a handful of relatively small outlets.
Rival regulator Ipso, which covers most but not all of the UK's newspapers, is opposed to statutory recognition, which is viewed by critics as an encroachment on press independence.
The government is currently consulting on whether to activate a new legal ruling that would subject outlets not covered by a recognised regulator to extra libel damages and costs.
Benjamin Cohen, the CEO of the LGBT news site PinkNews, on Tuesday tweeted an extract of an email from Impress encouraging the outlet to sign up to the regulator.
BuzzFeed News has subsequently seen the email in full. It says Impress has made multiple approaches to PinkNews to discuss joining the regulator, and makes reference to exemplary damages and cost measures.
"I have sent a couple of emails to yourself regarding my wish to speak to you about press regulation, and the proposed changes to legislation relating to publishers in the UK," the email states.
"As I mentioned, we are a not-for-profit, independent, Leveson compliant body endorsed by the NUJ, dedicated to promoting high standards of journalism and helping to rebuild public trust in the press.
"Impress is the only regulator recognised by the Press Recognition Panel in the UK, meaning that we are uniquely placed to provide protection against exemplary damages awards, and also from the rearrangement of legal cost provisions should the government choose to commence section 40 of the Crime and Courts act."
BuzzFeed News understands PinkNews said in response that it had no interest in joining the regulator at this time.
Impress, which has received funding from the F1 mogul Max Mosley – who also helped fund phone hacking lawsuits against the News of the World – has been accused by critics of lacking independence or the support of the industry.
Jonathan Heawood, CEO of Impress, told BuzzFeed News any distress caused by its communications had been accidental, and that the regulator was aiming to clear up inaccuracies in media coverage about press regulation.
"Many members of the Impress team have backgrounds in journalism," he said in a statement. "We know that most journalists work very hard to do things properly. We also know that even the best journalists and news publishers can sometimes get it wrong, or even face legal threats through no fault of their own.
"That's why we created the UK's first truly independent press regulator, with a low-cost arbitration scheme to resolve legal disputes and a trust mark for publishers that sign up to decent standards of journalism.
"Now that Impress has been recognised by the Press Recognition Panel, we are uniquely able to protect publishers against the risk of exemplary damages, which came into force over a year ago.
"However, discussion of these issues in the media is not always accurate and some publishers are unaware of the services that we can provide. Most publishers are happy to hear from us. We're sorry if, on this occasion, we caused any distress."