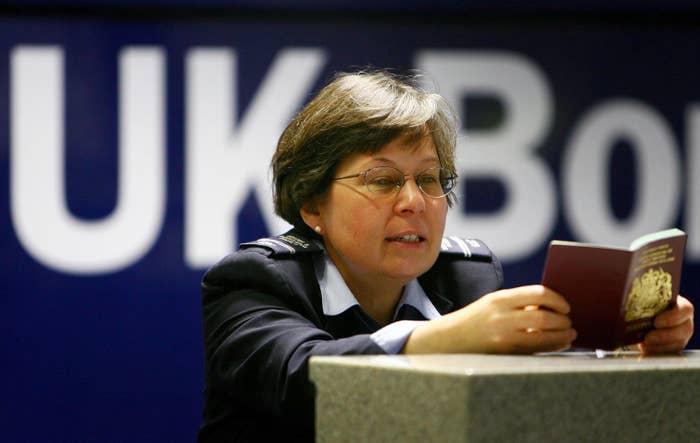 Official immigration statistics published by the UK government have revealed that applications for benefits by EU citizens had been falling dramatically long before the UK voted to leave the European Union – a decision based in large part around concerns about immigration.
The UK took a series of steps in 2013 and 2014 – which were permitted under EU rules – to tighten checks and add some new restrictions on when EU citizens living in the UK could claim out-of-work benefits.
New figures published on Thursday showed that the number of new claims for jobseeker's allowance (JSA) dropped by 47% between November 2013 and November 2016, and the total caseload of EU citizens claiming JSA dropped by 76%.
The Office for National Statistics (ONS) also announced large drops in the number of EU claimants for housing benefit, with new claims falling 76% and total caseload down 83%.
The proportion of total JSA claims by EU nationals dropped significantly after January 2014.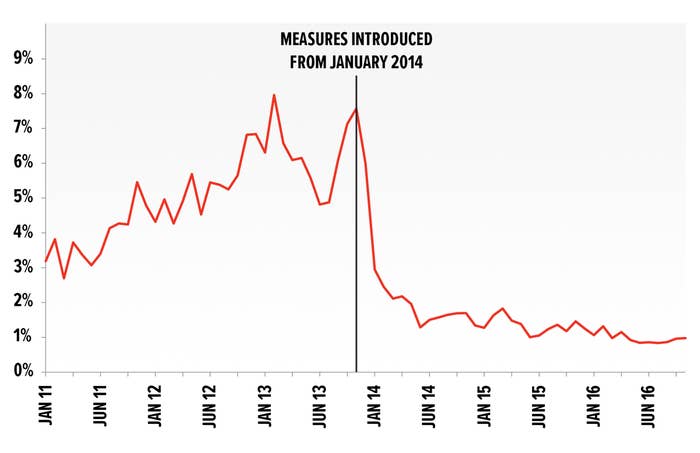 Other figures released on Thursday showed a large drop in the number of EU citizens migrating to the UK, prompting a slowdown in UK net migration. Net migration fell to 246,000 in the year ending March 2017, versus 327,000 a year before. Theresa May has repeatedly pledged to reduce net migration to the "tens of thousands". A substantial fall in the number of migrants from EU countries is fuelling the trend, the data reveals.

"Today's migration statistics show a significant fall in net migration, with the largest single component being a rise in EU nationals leaving the UK," said Professor Jonathan Portes, senior fellow at the UK in a Changing Europe initiative. "Net migration from the 'A8' countries, which joined the EU in 2004, is now statistically insignificant for the first time since then."
He added: "These statistics confirm that Brexit is having a significant impact on migration flows, even before we have left the EU or any changes are made to law or policy. EU nationals, both those already here and those considering a move to the UK, are understandably concerned about their future status in the UK."
The Department for Work and Pensions also published a new analysis based on more detailed exit checks of people leaving the UK, which revealed 95% of those who entered on a long-term study visa either left the UK at the end of their period of study, or applied for an extension to their study visa or a legitimate work visa.
The ONS had previously estimated that a far higher portion of students illegitimately overstayed their visas to live and work in the UK.

However, while the Telegraph suggested the news meant May could be "far closer to meeting her target of reducing net migration to less than 100,000 a year than previously thought", the ONS urged caution.
In the statistics' official release, the ONS stated "this work does not provide evidence to suggest that these findings affect total net migration figures" and said further investigation would be needed before any revision was even considered.
Commenting, shadow home secretary Diane Abbott said the government's migration policy was "a shambles".
"Against all advice, Theresa May continues to insist in maintaining an arbitrary net migration target of under 100,000, which has never once been met. Now it seems that her long-running campaign to malign international students is based on fantasy," she said.