Panellist Resigns From UK Child Abuse Inquiry
Former child protection manager Peter McKelvie's allegations of historical child abuse led to 2012 police investigation.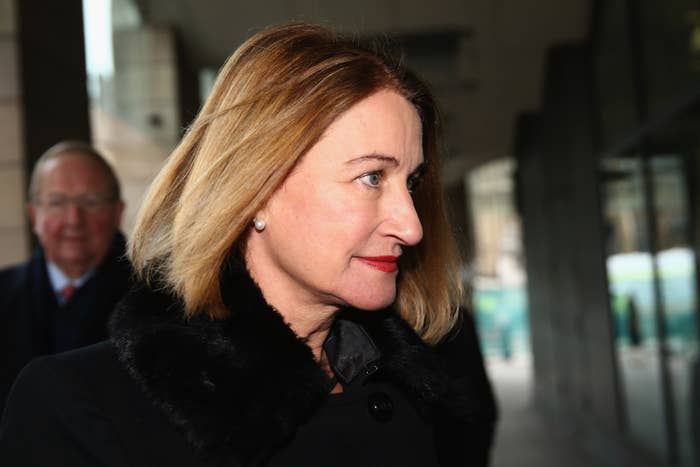 The UK's five-year statutory inquiry into historical child abuse and the institutional failures to prevent it faced another setback today as one of its key advisers resigned.
Peter McKelvie, a former child protection manager, was one of the first people to publicly allege the involvement of prominent figures in child sex abuse – allegations that led to a police investigation in 2012.
He was appointed as an adviser to the victims' and survivors' consultative panel when the long-delayed inquiry into child abuse was convened.
The panel, which has been mired by controversy since its initial announcement in 2014, has been beset by difficulties this week after admitting Thursday that it had accidentally but "irrevocably" deleted testimony submitted by some abuse survivors, and has been receiving increasingly vitriolic attacks from the media.
The inquiry's official website announced McKelvie's resignation on Friday afternoon as being due to a conflict of interest, as he is likely to be called as a witness.
"Peter McKelvie has offered his resignation as a member of the VSCP based on his likely inclusion as a witness in the investigative work of the inquiry," it said in a statement.
"We wish to express our gratitude to Peter for his enormous contribution to the work of our group and for his commitment over the last 30 years to protecting vulnerable children and victims."
McKelvie said he had "come to the conclusion that it would not be appropriate for me to continue" as an adviser due to his probable role as a witness.
Just hours before his resignation, McKelvie had been accused by the Daily Mail of plotting "to smear a Tory minister".
The article accused him of feeding "false information" to Labour's now deputy leader Tom Watson, and included quotes from a former Metropolitan police officer questioning McKelvie's role and even the scale of the child abuse panel itself.
Two chairs resigned from the controversial inquiry, which was launched by home secretary Theresa May, due to potential conflicts of interest before the panel was even convened.
The current chair, Justice Lowell Goddard, stressed in a statement today that the inquiry was a broad one.
"I would also like to take this opportunity to stress that allegations concerning child sexual abuse related to Westminster are only one component of the inquiry's work," she said.
"As I said in my opening statement, the inquiry's terms of reference go far broader than this and encompass all institutions within England and Wales. This important work continues."
The inquiry is expected to run until 2020, but will produce annual reports and more frequent updates on its work in the meantime.
The panel is seeking testimony from survivors of abuse as part of its evidence-gathering. However, a website flaw – first reported by BuzzFeed News – led to two weeks' worth of submissions from victims being permanently deleted.
A spokeswoman for the panel told BuzzFeed News today she believed "not very many" submissions had been deleted, but that the panel did not have an exact figure as "we don't know what we don't know".
The panel had informed and consulted with victims' groups before the mistake was made public, she added.