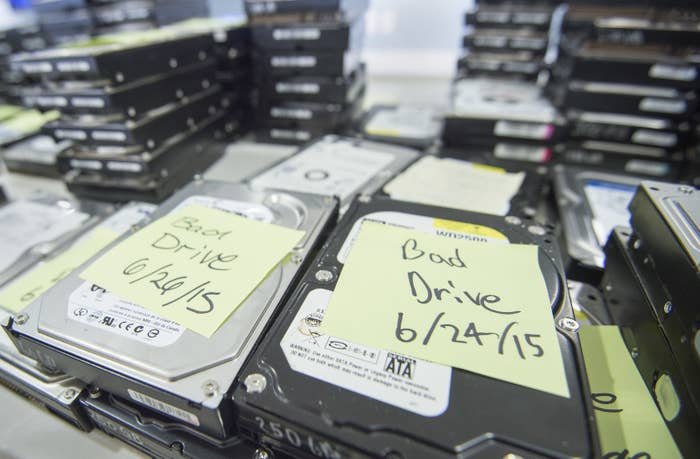 One in ten adults in England and Wales were victims of online crime last year, experimental figures from the Office of National Statistics reveal, with more than 4.4 million victims of online fraud, viruses, and hacking.
Online crime is so common, the statistics suggest, that if they were included in the headline official crime statistics, recorded crime would roughly double overnight, the agency said.
The figures, published for the first time on Thursday, record a total of 5.7 million online crimes against 4.4 million victims. The statistics include 3.7 million cases of fraud, 1.3 million instances of computer viruses, and 649,000 counts of "unauthorised access to personal information", which includes hacking offences.
"This is the first time we have published official estimates of fraud and computer misuse from our victimisation survey, and ONS is leading the world in doing this," said John Flatley, a crime statistician at the agency.
"Together, these offences are similar in magnitude to the existing headline figures covering all other Crime Survey [one of the two official measures of crime] offences. However, it would be wrong to conclude that actual crime levels have doubled, since the survey previously did not cover these offences. These improvements to the Crime Survey will help to measure the scale of the threat from these crimes, and help shape the response."
The ONS says there are 126 online crimes for every 1,000 adults in England and Wales, which equates to one instance of online crime for every eight adults. However, as some people were victims of multiple crimes, the overall number of victims was 4.4 million – around 1 in 10 adults, according to calculations by BuzzFeed News.
However, the detail contained within the official statistics suggests that most of the crimes caused little or no harm to the victims. Of the 3.7 million recorded cases of fraud, 1.4 million caused no loss at all, while in a further 1.6 million cases the victims were fully reimbursed by their bank or lender. This left just 690,000 cases where the victim suffered a personal loss from the crime.
Generally, where victims did experience losses, these were relatively modest, with two-thirds of victims losing less than £250, though around 6% of victims lost £1,000 or more.
The figures were released alongside the ONS's annual release of crime statistics, which showed a headline rise of 8% in recorded crime. However, the statistics agency – which is independent of government – said it believed this rise reflected better recording of crime by police rather than an actual increase.
Homicides increased 6% year-on-year, to 571, but still remain well below their peak of around 800 a year in the early 2000s.