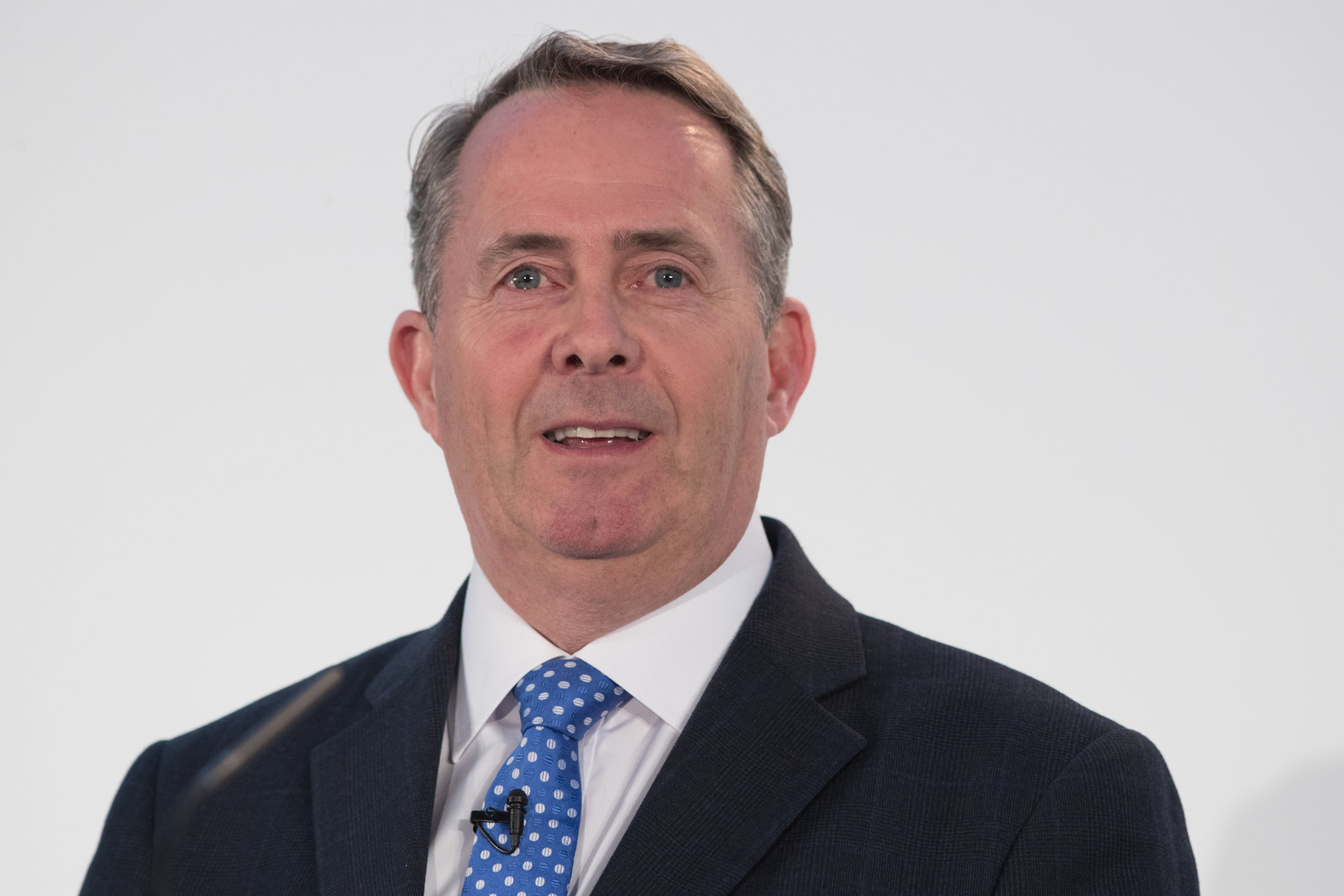 A military charity founded by the international trade secretary Liam Fox has still helped fewer than 300 families in its almost five years of operation – despite receiving £500,000 of public money at the personal intervention of George Osborne, BuzzFeed News has established.
Give Us Time was set up in 2012, to offer military families a week of free holiday accommodation.
In correspondence obtained by BuzzFeed News under the Freedom of Information Act, Fox told the then chancellor in 2014 that the charity was aiming to help 1,000 families within a year. Osborne then secured the grant.
However, the charity's latest accounts, published this month, suggest it helped fewer than 140 families over the year to September 2016, in addition to the 130 it had helped over the previous years.
That's a fraction of the amount Fox suggested to Osborne, and also still short of the "300 weeks or six years" of free accommodation that Fox claimed had been secured when it was launched five years ago.
The latest accounts also show that seven months ago, the charity still had most of the Treasury grant sitting in its bank account -- a balance of over £330,000.
The charity has regularly hosted black tie balls with senior politicians, socialites and members of the aristocracy, and has generated a blitz of positive PR in The Sun, Daily Mail, Daily Telegraph, Forces TV, and elsewhere.
Over the last year, it spent less of its cash – £20,174 – on travel and accommodation for beneficiaries than on rent (£23,553) and IT (£24,289), though the accounts put the value of donated holiday accommodation, predominantly from timeshare owners, at just over £84,000 for the year.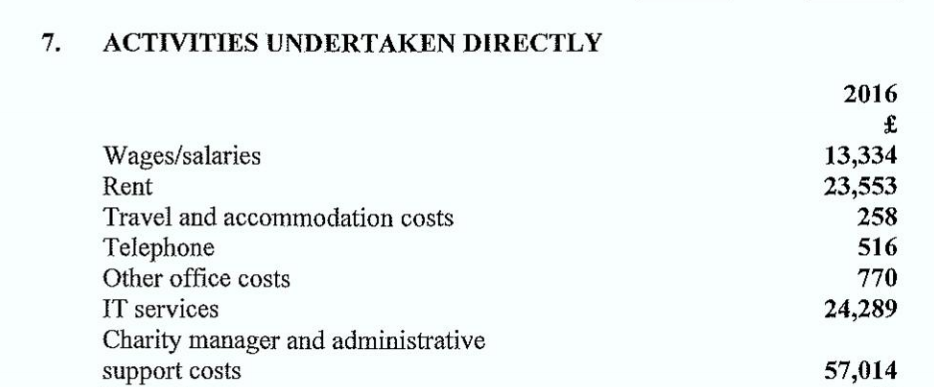 The charity raised less than £2,000 in cash donations over the year, the new accounts show.
In response to a BuzzFeed News investigation last year revealing the low number of families helped to that point by Give Us Time, Labour deputy leader Tom Watson said it had done "very little" before receiving its Treasury grant.
The Charity Commission contacted Give Us Time after BuzzFeed News' first story on the charity in 2016, then later announced it had "no regulatory concerns" over how Give Us Time spends its funds or over trips offered to Fox's staff.

The public money came from the "Libor fund" – an initiative set up by Osborne to award fines from the banking industry to armed forces charity. Unlike many other grants, which were personally announced Osborne, Give Us Time's award was not publicly listed anywhere by the department.

The correspondence obtained by BuzzFeed News reveals that Osborne secured the grant for Give Us Time after visiting the charity.
In an October 2014 letter, Fox thanked Osborne for the visit, and said it hoped to help "one thousand families" in the forthcoming year.
"I was very interested that you mentioned access to the Libor fund and the ability to help charities such as ours," he wrote. "Were we able to access such funding, it could make a transformative difference to the amount of help that we could give to the families who have sacrificed so much for our country's wider interests."
A memo prepared for the chancellor ahead of the Autumn Statement then notes:
"Give Us Time. You recently visited this charity established in 2012 by Dr Liam Fox MP. You have received a letter from him and a draft reply and have indicated that you wish to make a donation of £0.5m to support holidays away from home for returning servicemen and women form [sic] operations. You may not wish to announce this at AS [Autumn Statement] and just rely on the personal letter."

Osborne neither publicly announced the contribution nor sent the draft letter to Fox, but the charity did receive the funds.
Give Us Time is also facing criticism for funding the flights of two of Fox's staff to join servicemen and women on one of the organisation's trips. Give Us Time does not generally pay for the flights of the service families it helps.
The blogger Alex May has noted the charity's latest accounts make no specific mention of funding Fox's staff's flights, instead noting the payment under the general heading of "travel and accommodation expenses for beneficiaries", which would suggest the staffers were regarded as beneficiaries of the charity – rather than staff or volunteers.
BuzzFeed News asked representatives of Fox and Give Us Time for comment on their latest accounts published last week, why they had not made more use of the public funding they received, and about the funding of travel for Fox's staff. Both declined to answer the specific queries, but instead issued the following statements.
A spokesperson for Fox said: "Dr Fox founded Give Us Time but is not a trustee and has no formal role in the day-to-day running or financial management of the charity. The Charity Commission has already examined these issues in full and has concluded that everything was satisfactory, including that of the Libor funding. This is an old story being recycled for political purposes ahead of the general election and it is upsetting to see the charity, which undertakes such excellent work for our military personnel and their families, being used as a vehicle to launch political attacks."
A spokesperson for Give Us Time also referred to the Charity Commission ruling, and said: "BuzzFeed published this same story in July last year. It is a rehash of already public information for no purpose. As we have made clear to BuzzFeed on previous occasions, Dr Fox is not and never has been a Trustee of Give Us Time, nor has any involvement in the daily running of the charity, its operations or accounting."
On staff trips, the spokesperson said "the two people in question volunteered for the charity to assist multiple families on a Give Us Time holiday and did so in their own time and in a private capacity".