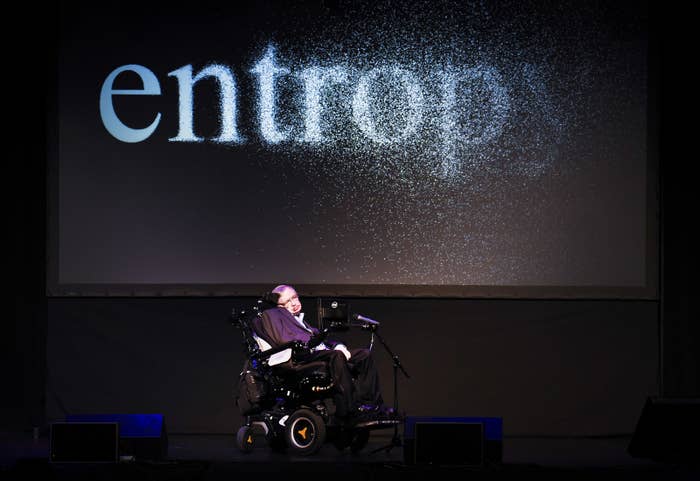 A fake news site is using Professor Stephen Hawking's image to promote an unregulated ultra-high risk trading site on which UK residents have lost hundreds of thousands of pounds, BuzzFeed News can reveal.

The sophisticated fakery includes a lengthy interview with "Hawking" on an imitation of the CNN website and a video introduction supposedly narrated by the Cambridge physicist's synthesised voice in a bid to encourage unsuspecting internet users to deposit hundreds or thousands of dollars.
People clicking promoted content on legitimate websites are directed to a site with the URL "cnn-trending.com", which resembles the main CNN website.
The article, headlined "Stephen Hawking Develops a Computer Code Unlike Any Other", explains how Hawking – one of the world's most distinguished physicists – has supposedly developed a new trading algorithm, and is releasing it to the world to reduce wealth inequality.

"Obviously money has to come from somewhere, it can't appear in your bank account from thin air, so where does it come from? From the top 0.1%!" the article says. "This computer code is literally blurring the wealth gap, by out-smarting financial trading moves of the top 0.1%"
The piece ends with an apparent quote from Hawking stating "I hope that by 10 years, with the help of my code, there will be no significant lower and upper class and the wealth will be evenly distributed between hard working people", and is accompanied by a supposed Facebook comment box showing thousands of shares and hundreds of positive comments.

A link at the foot of the article takes unwitting users through to hawkingcode.com, which features as its logo a stylised version of the scientist in his wheelchair.
The front page includes a prominent pledge: "GUARANTEED TO MAKE YOU AT LEAST 1,455.87$ A DAY ON AUTOPILOT."
The site also features a video showing Hawking apparently endorsing his code, complete with synthesised voice narration – Hawking has spoken with the aid of a speech synthesiser since 1986.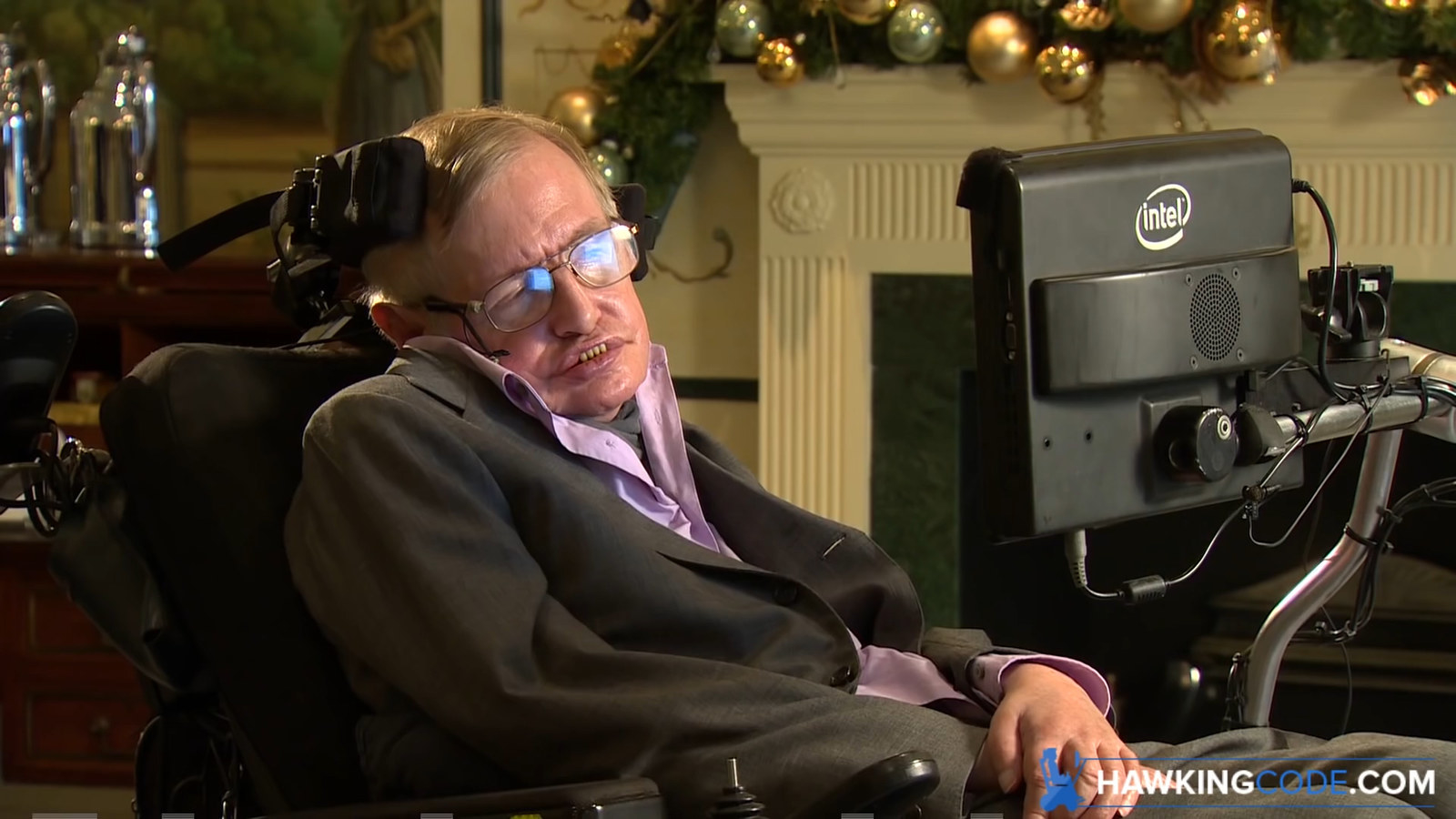 However, none of the information, pictures, footage, or guarantees are real.

There is no reporter named "Eric Brauer" working for CNN, though searching the name shows a fake news article attributed to him on another site claiming poker star Dan Bilzerian really made his money through a secret trading code rather than poker.
Brauer even appears to have a Facebook page confirming his status as a CNN reporter – but the page has only a handful of likes, and a reverse image search on the byline photo reveals it is in reality Michael Gerard Bauer, a children's book author from Australia whose picture has been appropriated.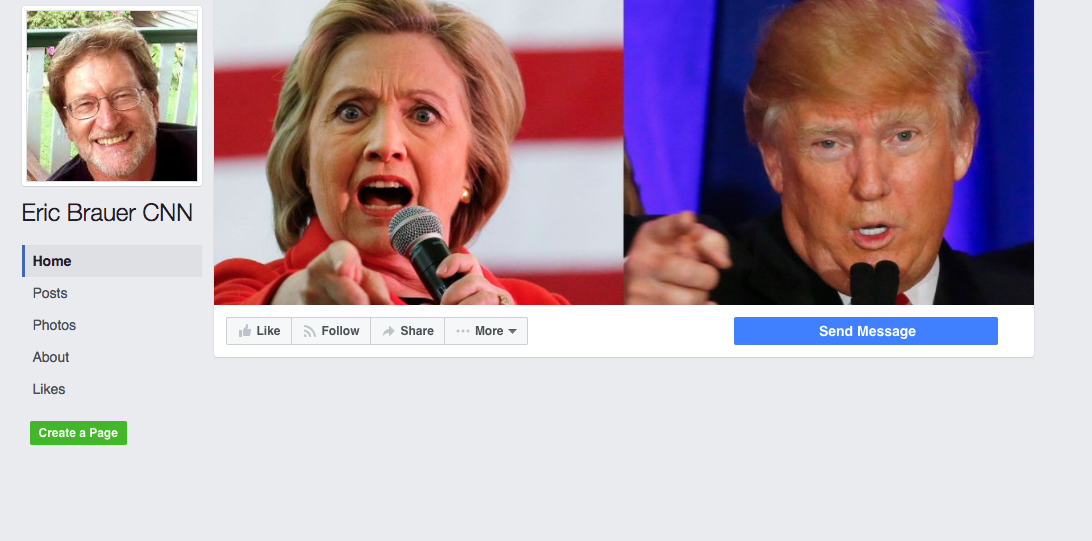 This second article includes comments from the exact same named individuals as in the Hawking code piece – suggesting the fake articles' author rushed and reused some elements across both pages.

BuzzFeed News contacted Cambridge University, where Hawking serves as director of research in the department of applied mathematics and theoretical physics. The university confirmed Hawking had no knowledge of or involvement with the financial product, and that the voice in the video was not his.

Users who continue through the signup process of hawkingcode.com are led to a trading platform requiring a minimum deposit of $250. The platform allows users to trade in "binary options", an ultra-high-risk form of trading in which users make bets on movements in different markets over the next few minutes.
If they bet wrongly, the whole sum risked is lost – making the trading essentially a form of gambling, and leaving the industry regarded by some financial experts as a scam.

The platform appears to be branded as "Hawking Code", but in reality is operated by a firm called "Option.fm", headquartered in Saint Vincent and the Grenadines, with payments processed through Bulgaria. The firm does not appear to be covered by any UK regulators.
In contrast to the "guaranteed" income promised on the signup page, the small print on Option.fm's own website warns "trade is very speculative and risky … [and] involves an outstanding risk of loss".
These small warnings were not enough to stop some UK users losing hundreds of thousands of pounds through Option.fm's platform. In October, the Sunday Times reported on the case of Helen Travis, who deposited a £640,000 inheritance from her father on the site – only to find one morning it was gone.

"He [her broker on the site] told me that the markets had moved against me. What markets?" she told the newspaper. "I can't even put it into words. It was awful."
The Sunday Times noted that regulators in Hong Kong, Canada, and Australia had all warned the public about the company, with Australia's warning it "could be involved in a scam".
BuzzFeed News contacted hawkingcode.com and Option.FM with a series of questions about their operations, including asking whether or not Option.FM operated hawkingcode.com directly, why Hawking's image had been used falsely, and how the promised "guaranteed income" paired with the risk warnings on the actual site.
BuzzFeed News had received no response by the time of publication. At the time of writing, the fake articles, YouTube video, and hawkingcode.com domain are all still active.
James Ball is a special correspondent for BuzzFeed News and is based in London. PGP: here
Contact James Ball at James.Ball@buzzfeed.com.
I enjoy long walks on the beach, writing clichés, and investigating dodgy doings. I also make cracking coffee. Twitter and Instagram @flapjackradio
Contact Danny Judge at danny.judge.journo@outlook.com.
Got a confidential tip? Submit it here.