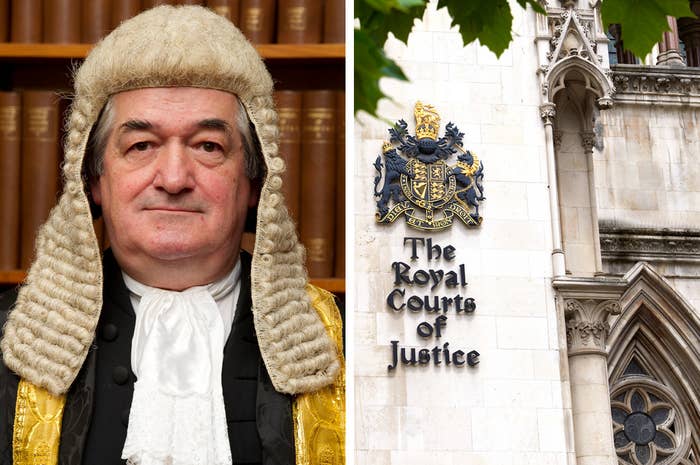 A senior judge has warned that the UK authorities will be left with "blood on our hands" in a damning High Court ruling on the case of a young woman with severe mental health issues.
In his ruling issued on Thursday, Sir James Munby, president of the family division of the High Court, said he felt "shame and embarrassment" that even as a senior judge he couldn't do more to help a 17-year-old girl who is shortly due to be discharged from a Young Offenders' Institute but who needs round-the-clock care because of her severe risk of suicide and other mental health issues.
The girl, who can be named only as X for legal reasons, requires 24-hour supervision by at least two staff at any one time, with at least eight staff available should restraint be needed. In the ruling, the judge detailed how X would use any means available to self-harm and had made "serious attempts to end her own life".
Despite this, when she is released within the next two weeks, local councils and NHS staff have been unable to find a place within a secure unit anywhere in the country – and have been told nothing will be available for at least six months.
"What X needs as a matter of desperate urgency – this is clearly the best option for her – is placement in a Tier 4 (adolescent) low secure unit for some 18-24 months," his ruling said.
"No such placement was available anywhere in this country when the hearing before me started on Monday 31 July 2017 or when the hearing concluded on Tuesday 1 August 2017, and no such placement is available as I hand down judgment on Thursday 3 August 2017. The only identified placement … has a 6-month waiting list for beds."
He continued: "The care plan to send her back to any community setting, especially [her hometown,] 'is a suicide mission to a catastrophic level'. Staff do not think it will take more than 24 to 48 hours before they receive a phone call stating that X has made a successful attempt on her life."
Munby – who ordered that his ruling be delivered to senior government ministers, including home secretary Amber Rudd and health secretary Jeremy Hunt – excoriates the failure of the public sector to provide for X, saying the state is failing to serve her basic human rights and is putting her life in severe danger.
"The lack of proper provision for X – and, one fears, too many like her – is an outrage," Munby wrote.
"[T]he conditions in which X is existing – I cannot bring myself to use the word living – is shocking. Of course, this is all driven by the imperative need to preserve X's life, but how is this treatment compatible with her humanity, her dignity, let alone with her welfare?"
Munby concluded: "If, when in eleven days' time she is released … we, the system, society, the State, are unable to provide X with the supportive and safe placement she so desperately needs, and if, in consequence, she is enabled to make another attempt on her life, then I can only say, with bleak emphasis: we will have blood on our hands."
Munby said the case served as an example of an ongoing crisis in the provision of mental health services to young people.
"What this case demonstrates … is the disgraceful and utterly shaming lack of proper provision in this country of the clinical, residential and other support services so desperately needed by the increasing numbers of children and young people afflicted with the same kind of difficulties as X is burdened with.
"We are, even in these times of austerity, one of the richest countries in the world. Our children and young people are our future. X is part of our future. It is a disgrace to any country with pretensions to civilisation, compassion and, dare one say it, basic human decency."
Munby ordered the ruling to be shared with senior ministers because, he said, it was the role of a judge was to "speak truth to power".