I love red carpet looks that feel over-the-top and larger than life. It's in my nature, in my blood, in my spirit. That is, until today...
Lizzo appeared on the red carpet at the American Music Awards, rocking an orange ruffled one-shoulder dress that made her skin glow all the more.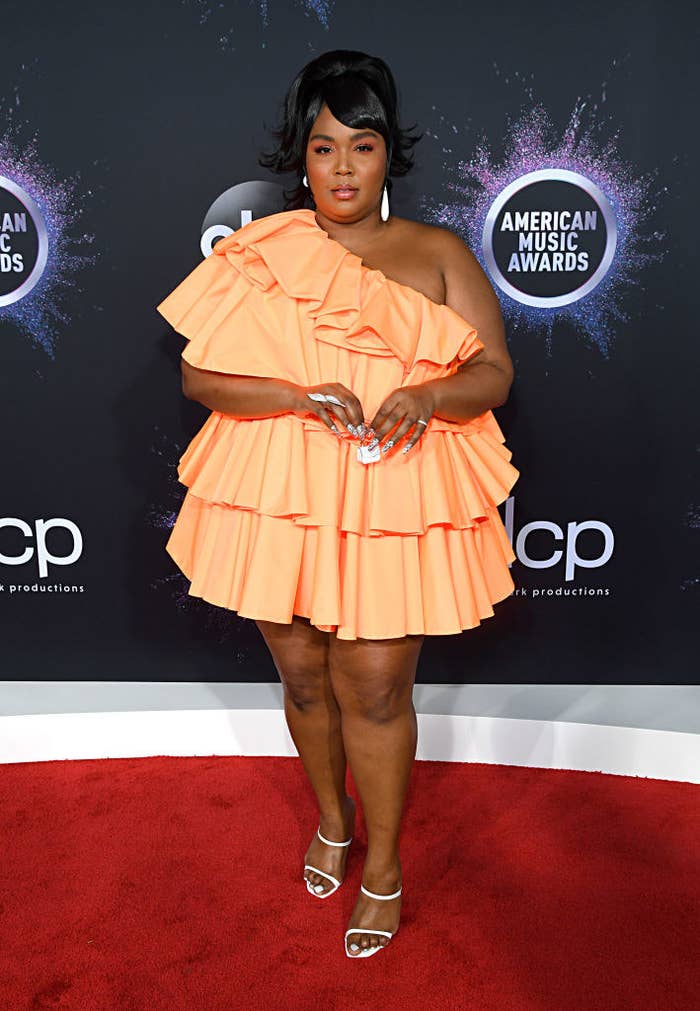 But I couldn't even focus on all that.
I could only focus on this astronomically tiny bag she brought. I had to zoom in to make sure I knew what I was looking at.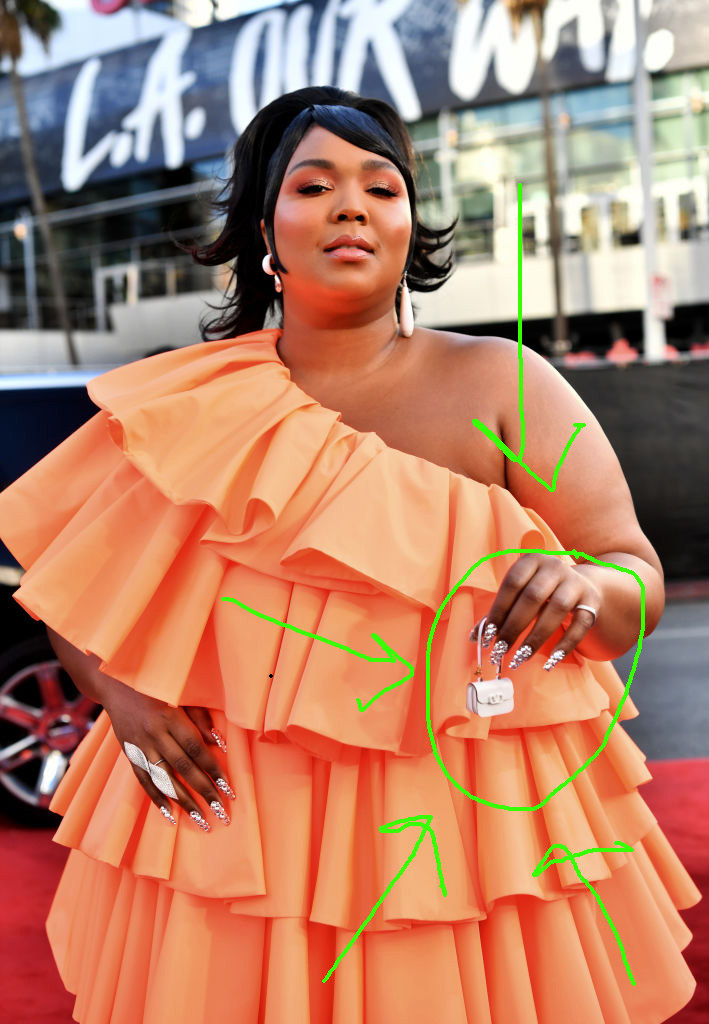 At first I thought it was a nail extension or something, and then I was like OMG, that's a purse! Look at it!
On the red carpet, she said that the tiny purse was a custom Valentino creation AND that there are only three in existence.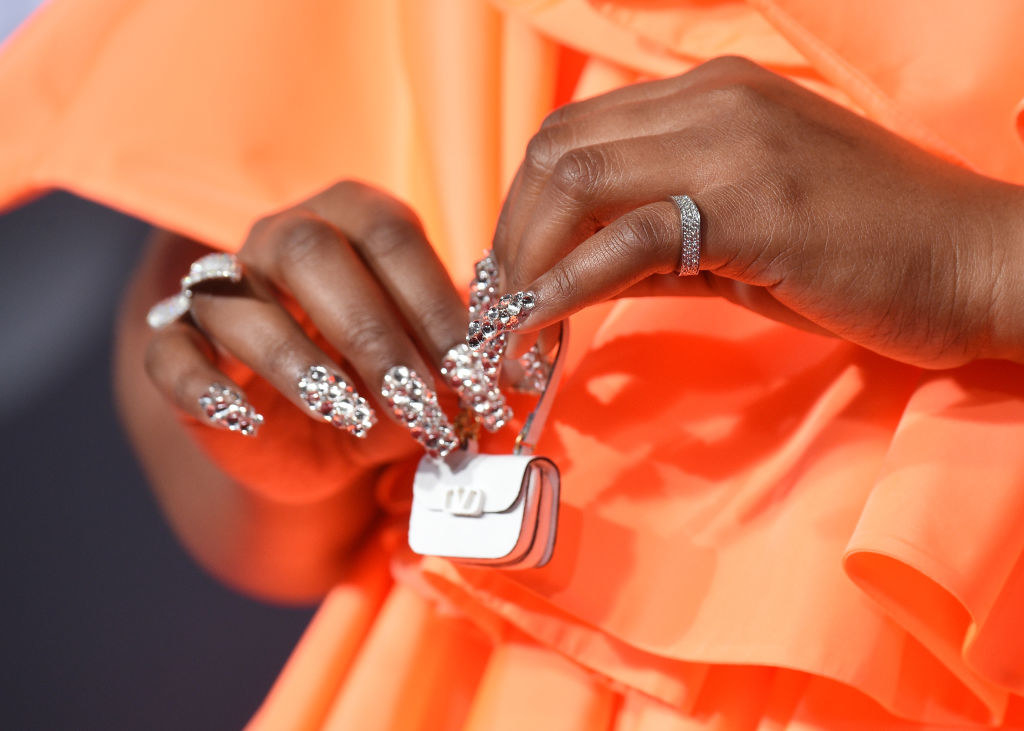 Of course my next question is what on earth you can squeeze up in that little tiny purse. "I got tampons in here, a flask of tequila, condoms," she told the cameras. Welp, there you have it, folks.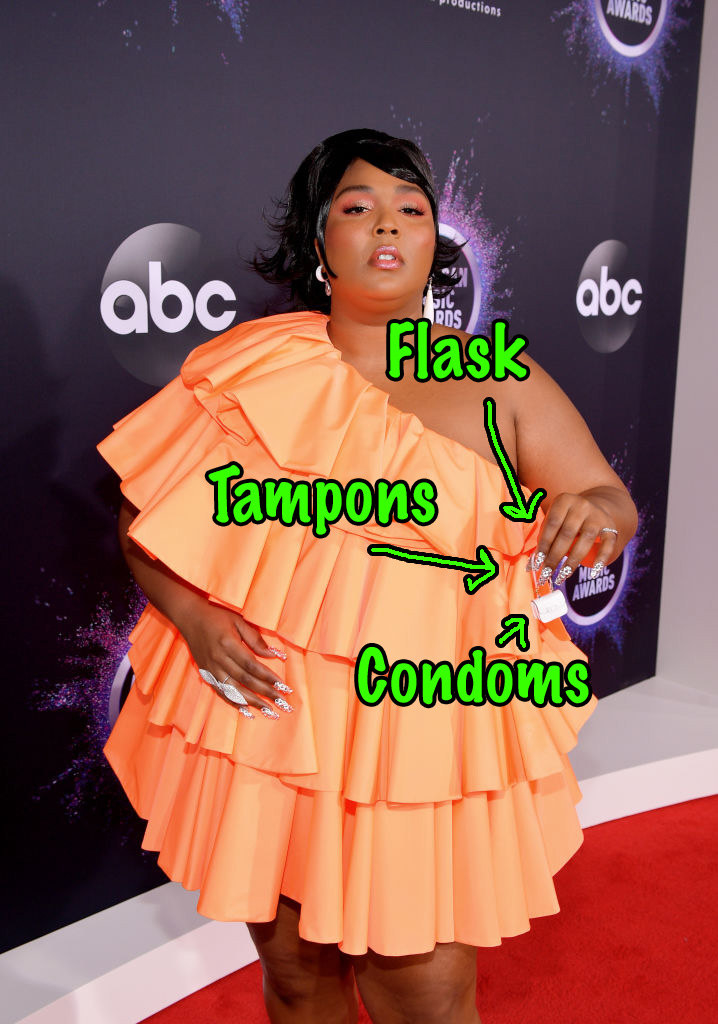 Even before the awards roll in, Lizzo's already won some on Twitter. We're giving her "Best Purse of The Night":
IDK, maybe the "Good. As. Hell." award:
The "Vagina Purse" award:
A "Carrying Your Problems" award:
The "Life Savings" award:
And I, oop:
OOP, okay the tea is getting hot (but that bag is still mini and 🔥):
We love you Lizzo! I really do wanna take a look inside your bag, but I'll wait!