Chromat, a NY-based clothing line, is tired of fashion's BS when it comes to size inclusivity. For New York Fashion Week, the brand debuted its Saturation collection, inspired by wet t-shirts, "to reclaim the experience of hiding under a giant T-shirt at a pool party and make it a garment to wear proudly."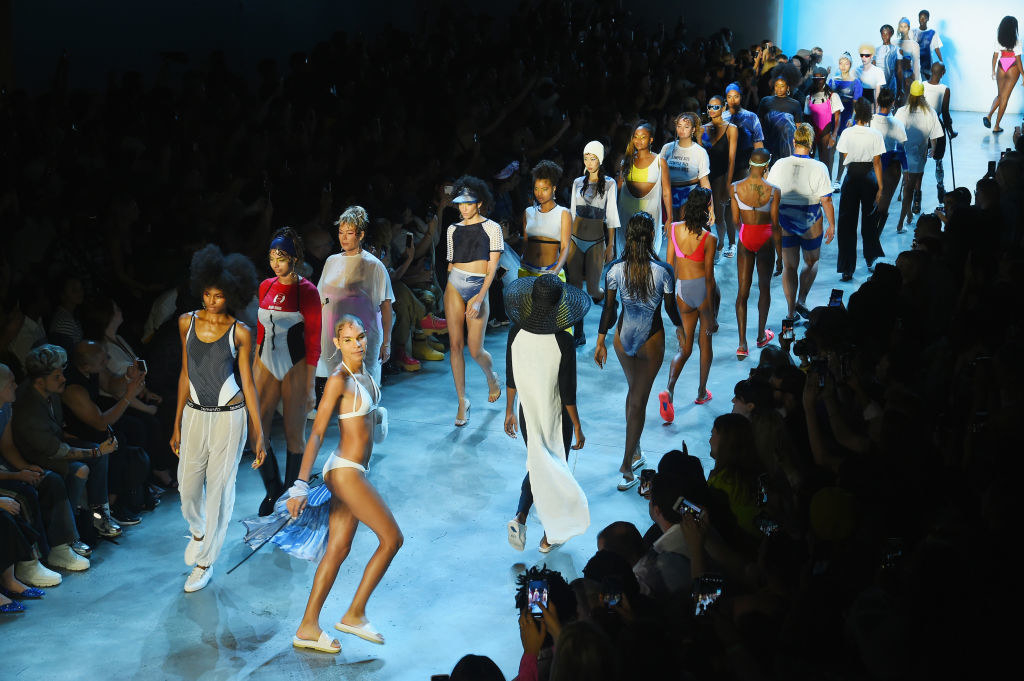 The model lineup was beautiful and inclusive, featuring people like Mama Cax who proudly walked the runway with her white prosthetic leg.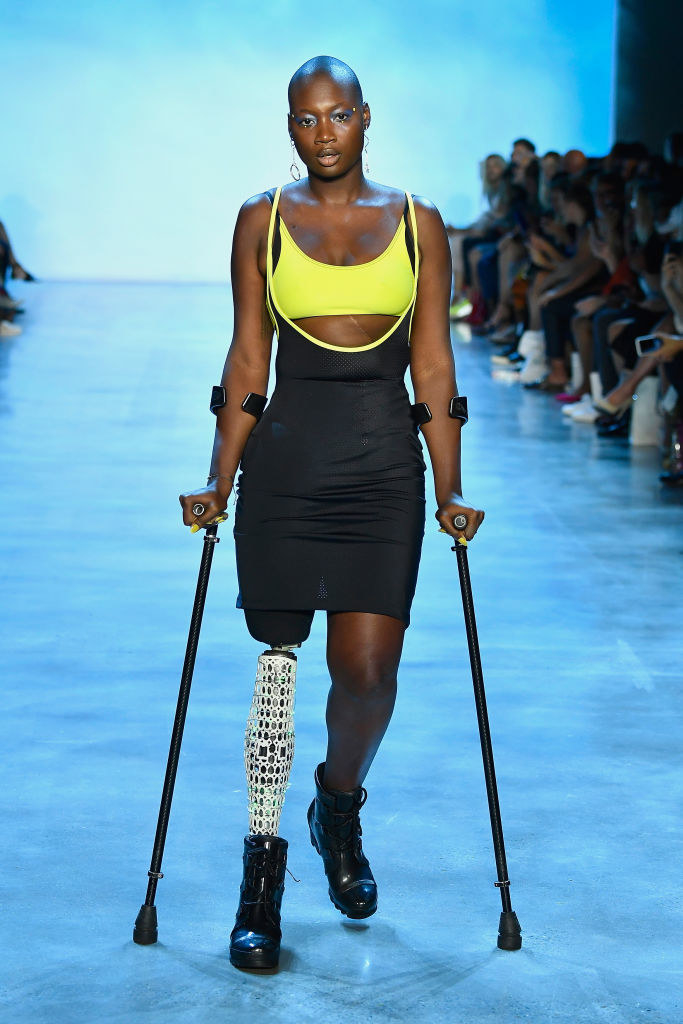 One of the standout pieces from the collection was the Sample Size T, worn here by Sonny Turner. Designers make sample sizes, which usually range from a size zero to four, for models to wear in campaigns and on the runway. Becca McCharen-Train, founder of Chromat, told As/Is, "Sample sizing tends to be an excuse that other designers cite as a reason why they don't feature a range of sizes in their runway shows. At Chromat, we know that the designer has the power to choose what size they prototype their collection in."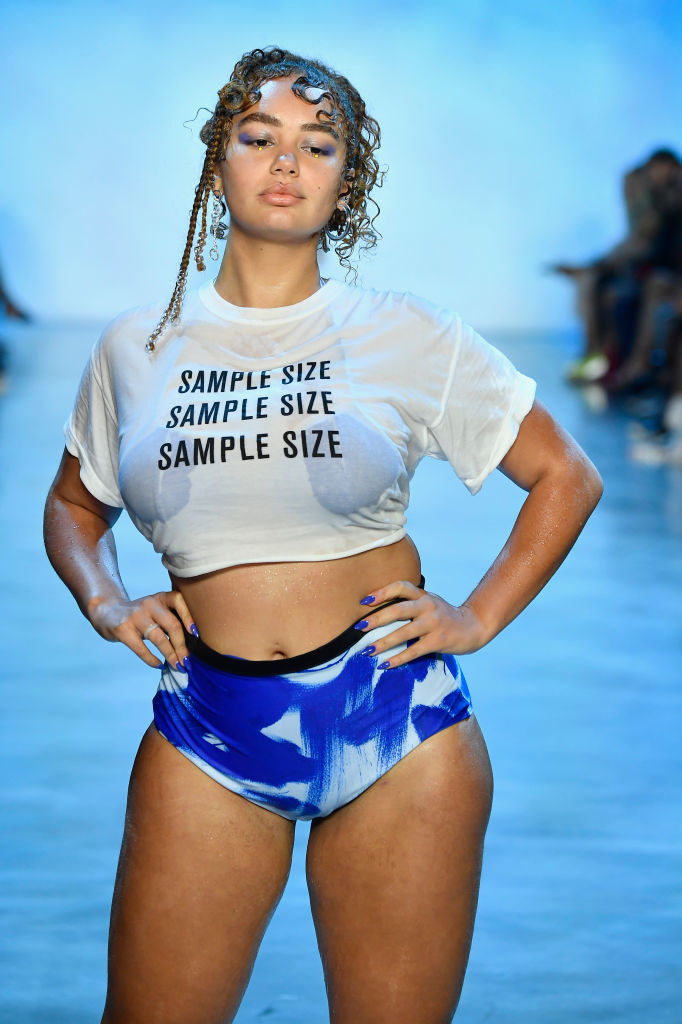 "Our goal is to encourage more designers to sample their collections in a range of sizes, in order to celebrate all different size bodies on the runway," the fashion boss said. "We want everyone to know it's not their body that needs to change to fit designer clothes, clothes need to be designed to fit each individual body."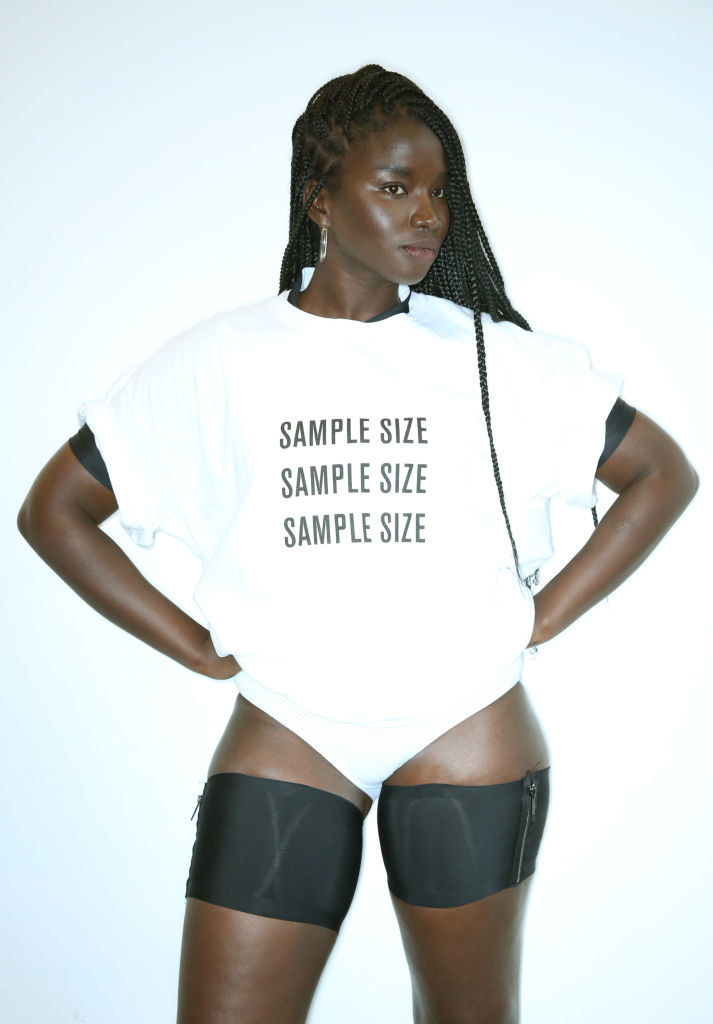 People on Twitter were ecstatic to see the shirt and the message that it sends, like @Farleyfan who said that it was "about time":
Another user pointed out how amazing, and consistent, Chromat's casting is:
@Fantabuluz01 thanked Chromat for their diversity, hoping that "other designers will follow":
And @hglazo let us how they really felt:
Looks like there are no comments yet.
Be the first to comment!