1.
Iman set the standard in this beautiful cobalt blue dress and this amazing makeup look. I couldn't get over it.
2.
Beyoncé proved to us that color-blocking is still alive and well. Oversized blazers are a must!
3.
Karlie Kloss attended the Corporate Fund Fashion Gala in a purple silk dress, and literally brought tears to my eyes!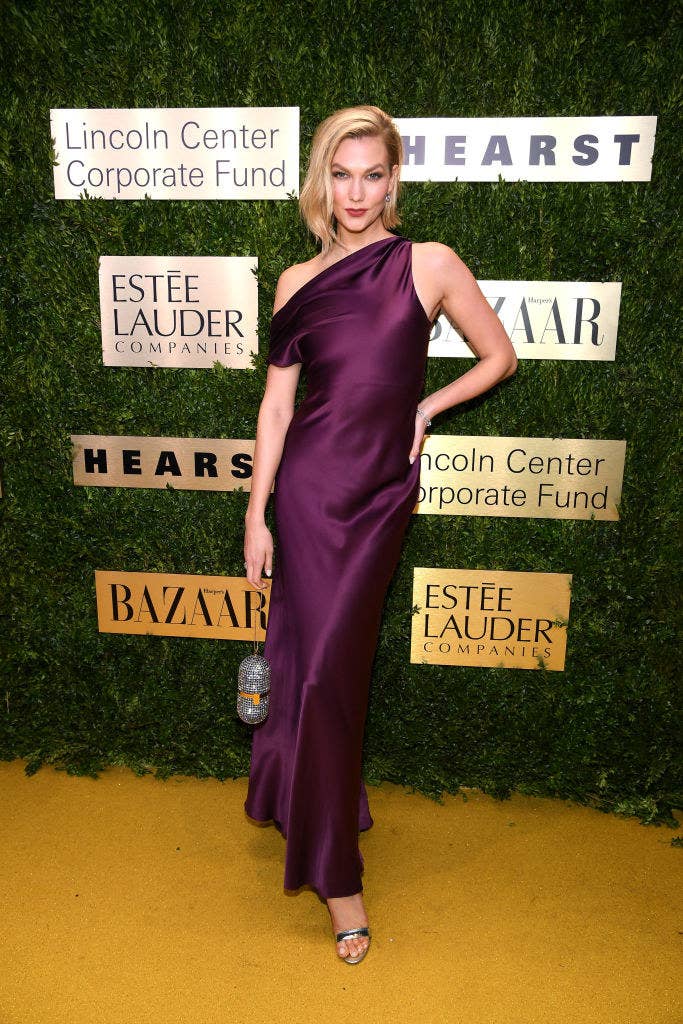 4.
Fajer Fahad's blue outfit deserves its own award, and the fact she paired it with nude heels so it wouldn't take away from the 'fit lets me know she knows what she's doing!
5.
Kim Kardashian usually loves to show off some skin, so it's refreshing to see her in something different every once in a while! This black velvet off-the-shoulder number was very unexpected, but I'm here for it.
6.
Laura Govan slayed in this gold metallic crocodile coat. Sis, I need this!
7.
Teyana Taylor posed next to designer Rick Owens in these black lace-up pants. These are probably the sickest pants I've ever seen!
8.
Khadeen Ellis rocked this amazing purple sequin blazer at the Soul Train Awards. Flawless.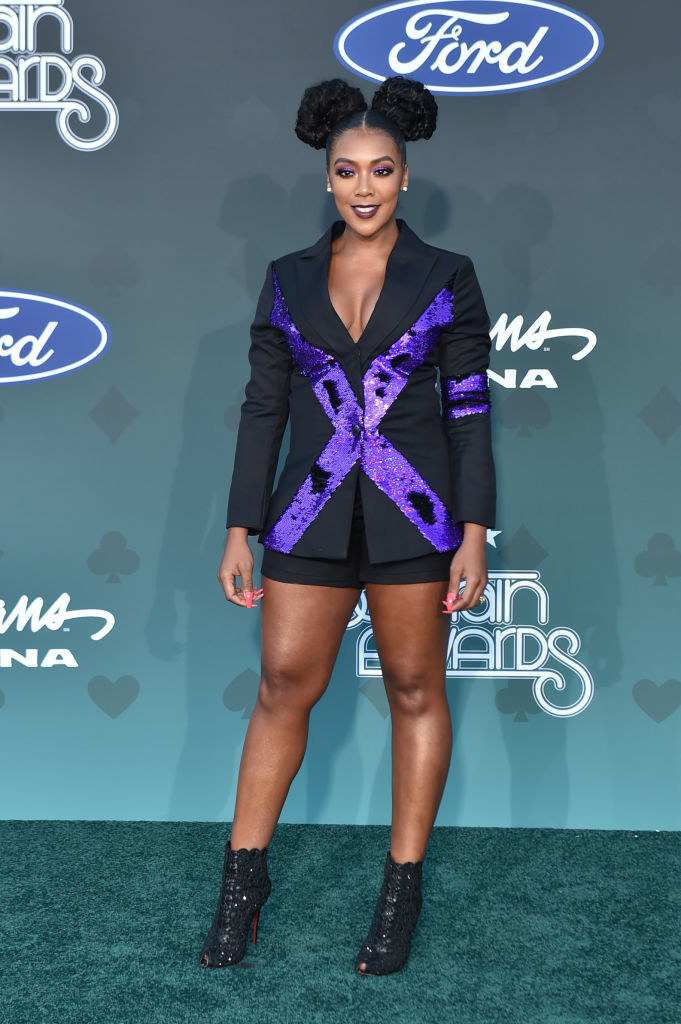 9.
Victoria Beckham showed us exactly how to wear a white pantsuit. I don't see a single flaw!
10.
Aaliyah Jay was the lady in red on Instagram, posing in this thigh-high slit dress and accompanied with a ton of jewels.
11.
Erin O'Connor stole my entire heart in this champagne-colored oversized pantsuit. Those wide-leg trousers have my name on them!
12.
Hailey Bieber strutted her stuff in black skinnies and an off-the-shoulder checkered shirt while posing at Calvin Klein.
13.
Lastly, Heidi Klum made a statement in a fringed dress at the TrevorLive Los Angeles Gala.
Who had your favorite look of the week?