Kevin Durant Was Not Impressed By This Joke From Peyton Manning At The ESPYs
"Russell Westbrook, what do you think?"
ICYMI last night was the 2017 ESPY Awards. Some athletes honored were Michael Phelps, Russell Westbrook, and Simone Biles.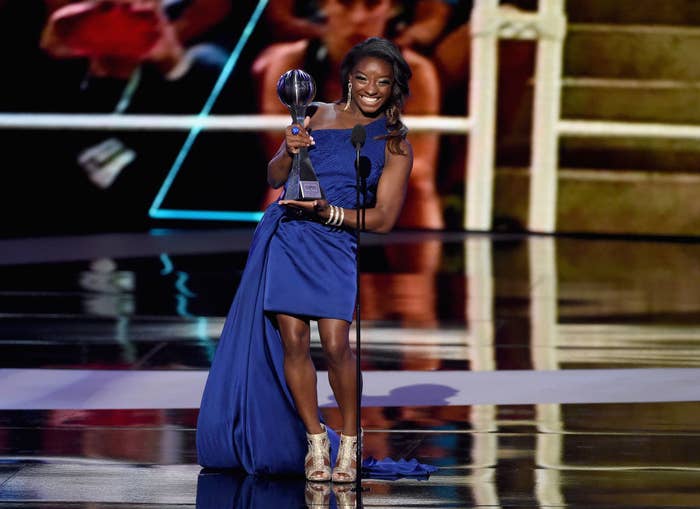 But the highlight of the night came at the expense of Golden State Warriors Forward and 2017 NBA Finals MVP, Kevin Durant.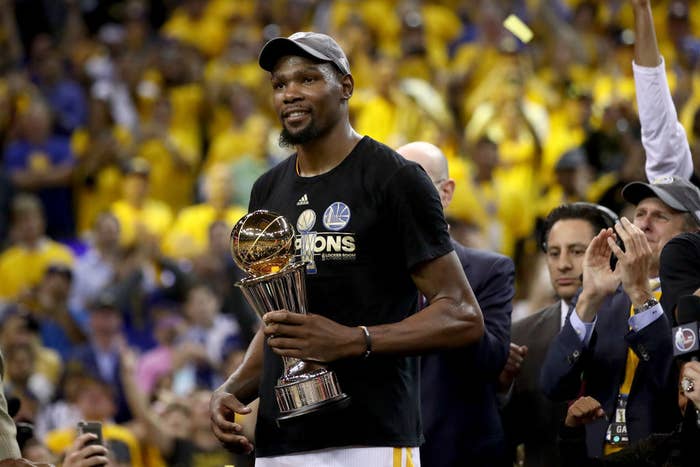 During his monologue, Peyton took a jab at how KD left the middling Oklahoma City Thunder for the record setting, 73-win, perennial favorite, Golden State Warriors.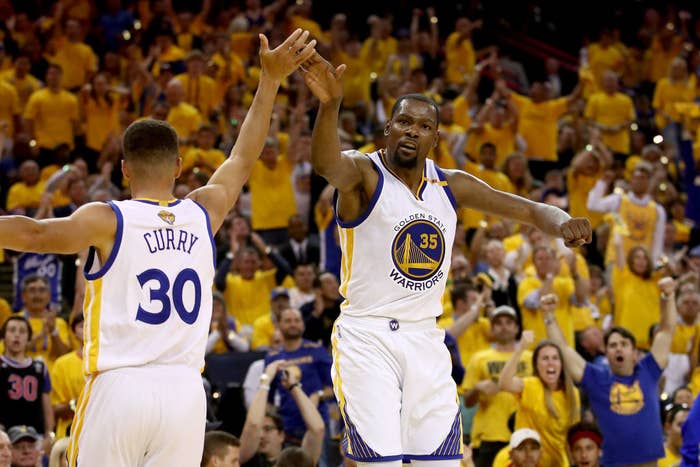 Peyton said, "Our gymnastics team was so dominant this year, that Kevin Durant told me he wants to play for them next year."
And KD was NOT IMPRESSED.
AT. ALL.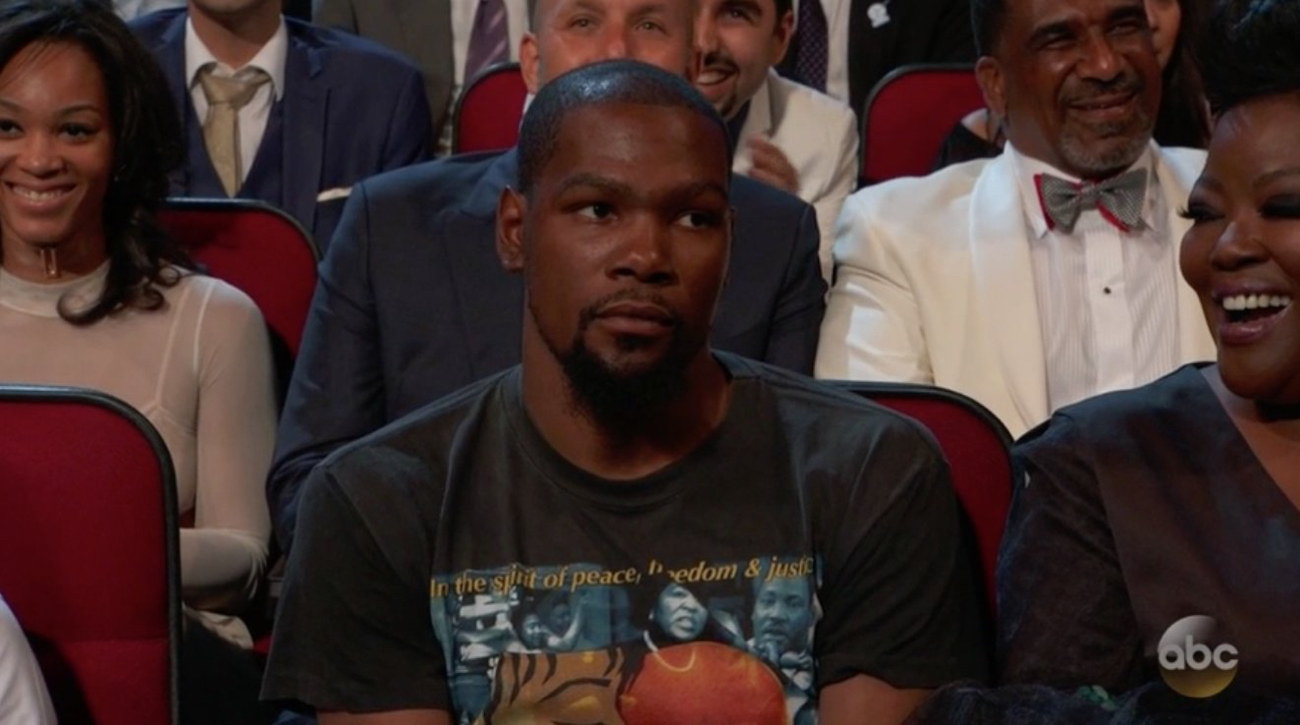 If looks could kill...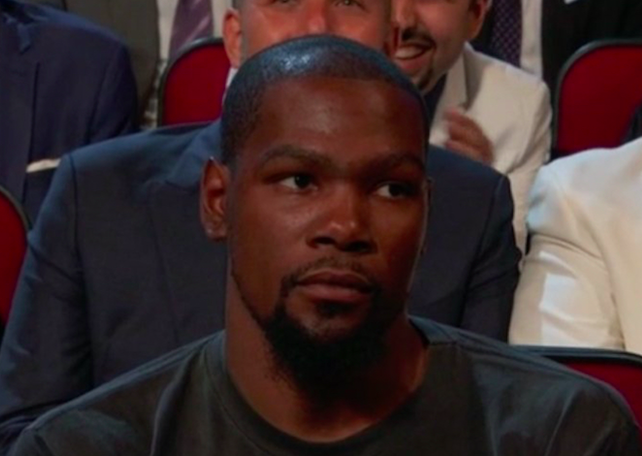 Peyton continued, "And I gotta tell ya, I don't think you'd start for that team, Kevin."
Literally about to throw hands.
"Russell Westbrook, what do you think?"
I'm SCREAMING.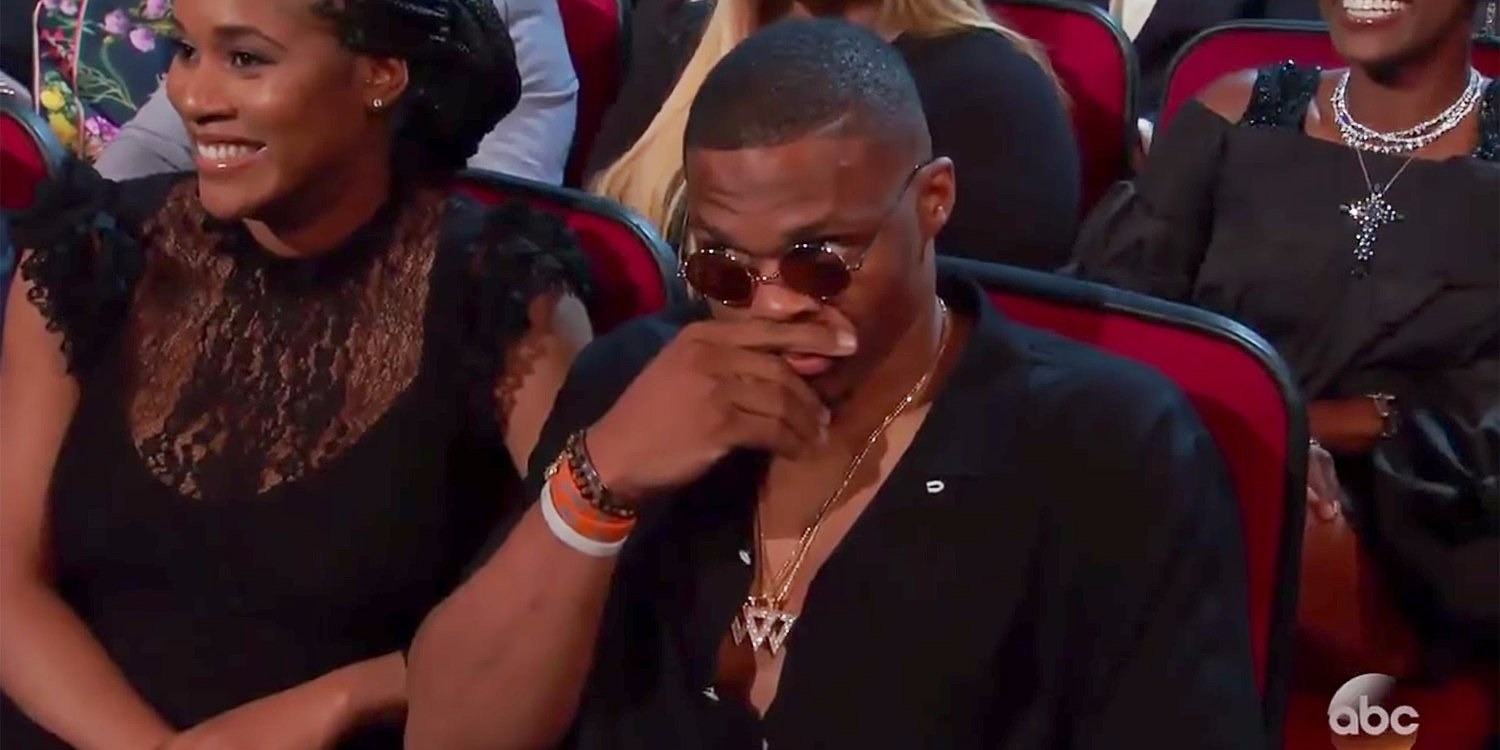 Naturally, Twitter was buzzing after these burns.
Here's the full joke. Stay savage, Peyton.