By now, you've probably heard about the Oscars' epic mix-up in which La La Land was mistakenly named Best Picture instead of Moonlight at the ceremony Sunday night.
When the so-called winner was announced, the La La Land cast and crew were took the stage and producer Jordan Horowitz was the first to speak on behalf of the movie.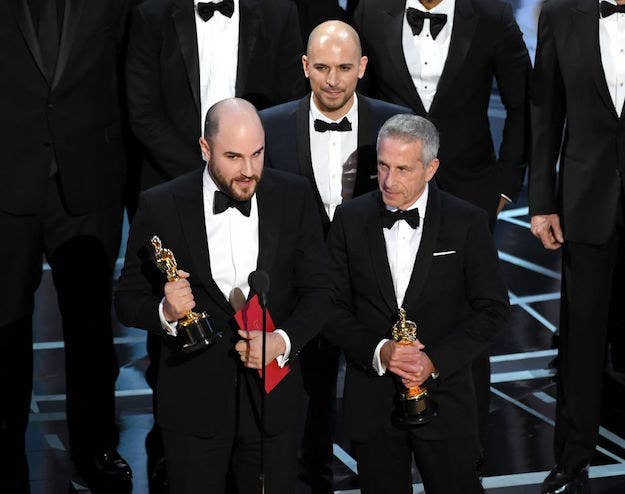 Then, as producer Marc Platt made his speech, Horowitz and Fred Berger, another La La Land producer, started to notice something was amiss.
Suddenly, an Oscars crew member ran onstage.
And another appeared, showing Horowitz and Berger what we believed to be the correct envelope, indicating Moonlight (and not La La Land) was actually Best Picture.
There was a ton of confusion, but then Berger mouthed to Horowitz, "We lost."
BUT a source close to the situation told BuzzFeed News that the envelope Horowitz and Berger were shown was actually the WRONG one — the Best Actress one revealing Emma Stone as the winner for her performance in La La Land — AGAIN. As you can see, there was some envelope shuffling.
When Platt finished his speech — totally unaware of what transpired behind him — he motioned to Berger to take the mic.
And Berger reluctantly obliged.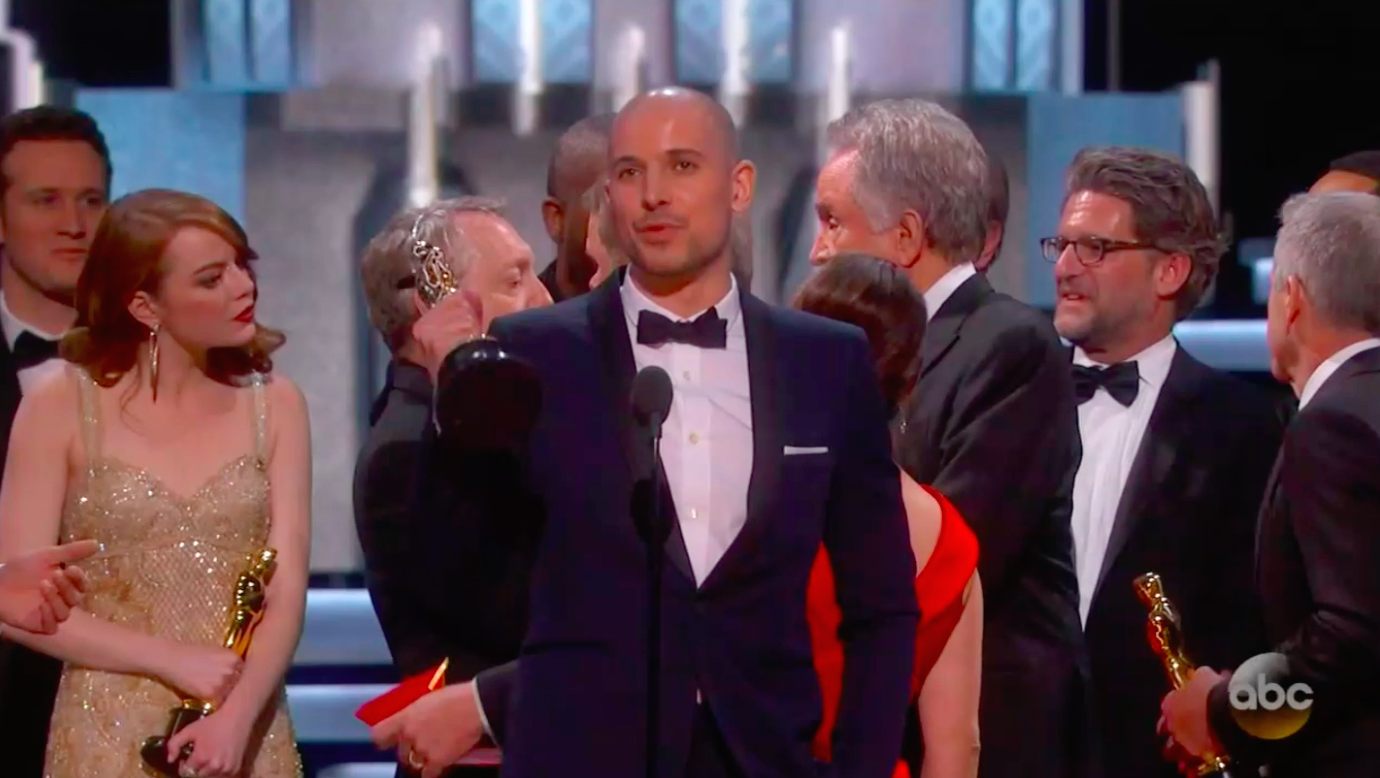 As presenter Warren Beatty approached the mic to explain the mishap, Berger leaned in one last time and said: "We lost by the way. But, you know..."
It was a moment that will go down in Oscars history. Some people were impressed by Berger's commitment to finishing his speech.
While others were less than enthused.
And of course, they had jokes.
But if this photo between Berger and Moonlight star Mahershala Ali is any indication, it all worked out OK.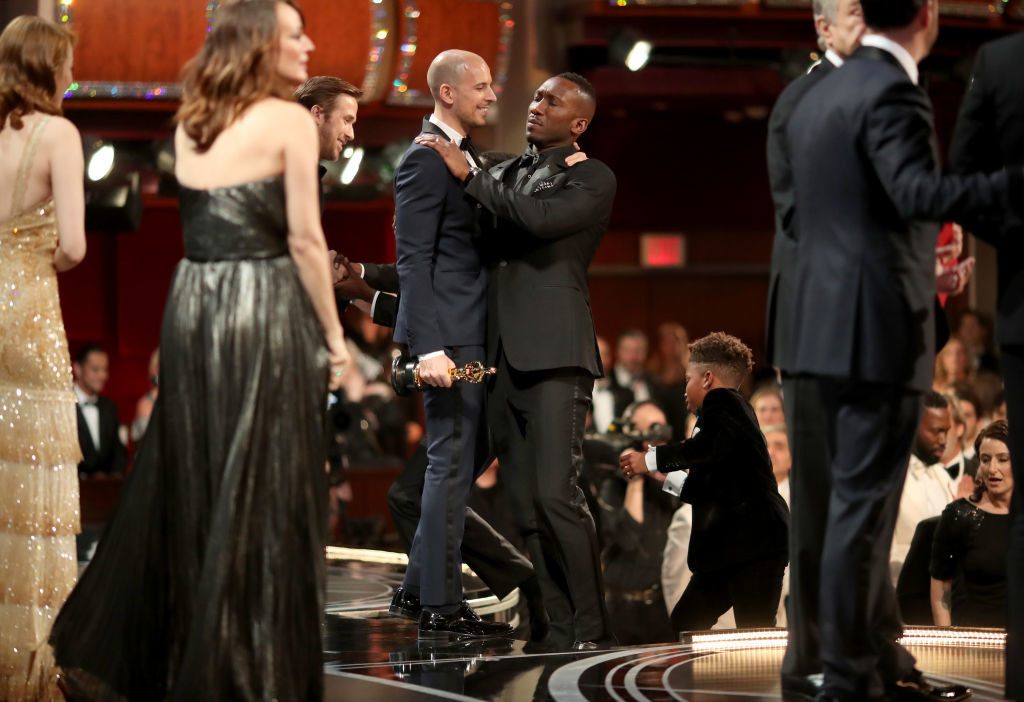 BuzzFeed News has tried to get in touch with Berger for comment.
UPDATE
The headline of this post and the post itself have been updated to include the fact that before he spoke, Berger was shown the incorrect Best Actress envelope, not the correct Best Picture winner envelope.