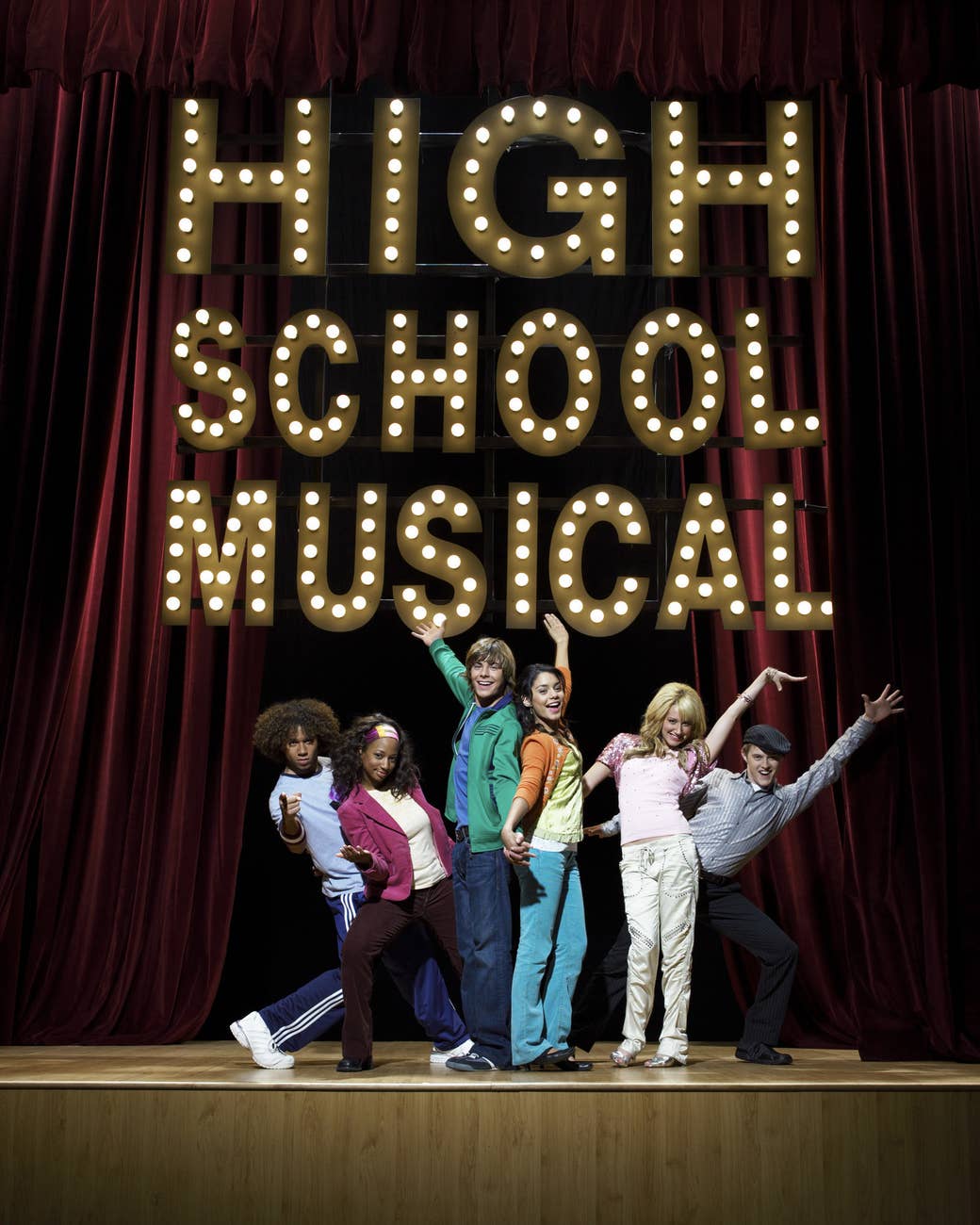 1. Corbin Bleu originally auditioned for Ryan Evans. "At the time, I didn't know about the role of Chad Danforth," he said.
2. And Ashley Tisdale originally auditioned to play Gabriella Montez, in part because...
3. Sharpay and Ryan Evans were originally written to be black characters. "I believe they found someone to play Sharpay, but they couldn't find a black equivalent [for Ryan] and then I think they found Ashley so they decided to cast Sharpay and Ryan as Caucasian," Bleu said.
4. Lucas Grabeel originally auditioned to play Troy Bolton. "I went in right after Drew Seely, who ended up singing for Troy in the movie," Grabeel said. "I obviously heard him because it was in a trailer, so it was really thin walls and I was like, Oh shit. I'm totally not gonna get this because that guy's incredible."
5. When he got called back, he sang "Lean on Me." Director Kenny Ortega asked him to go out and learn Ryan's lines and read again.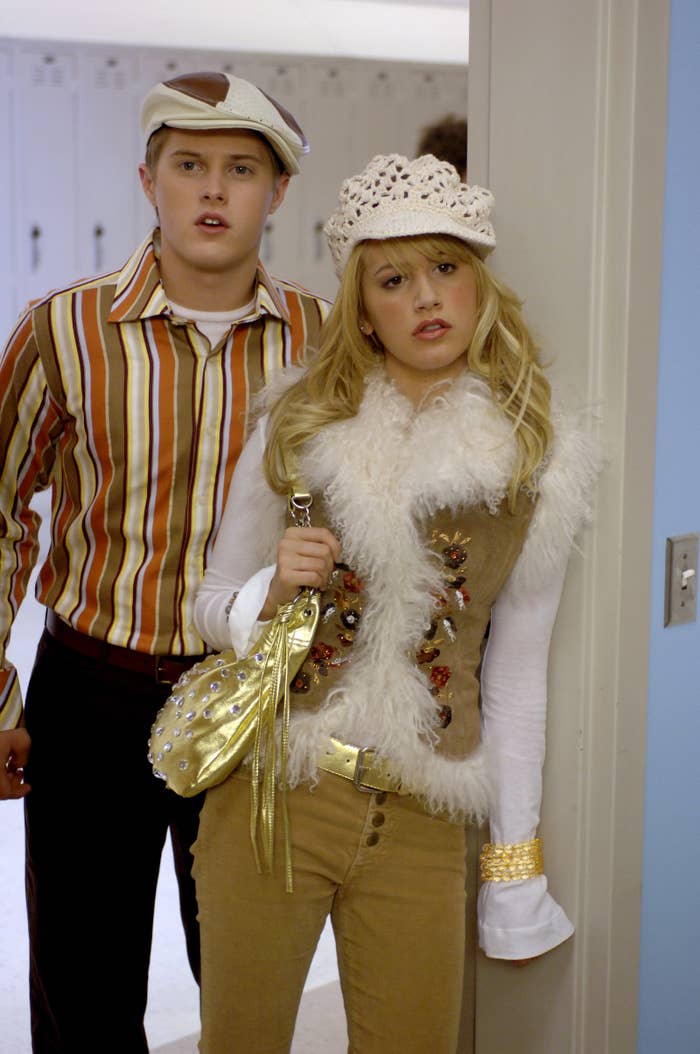 6. At the second callback, Grabeel and Tisdale auditioned together and their Sharpay-Ryan dynamic was quickly established. "We ran through the scene and then she gave me notes," Grabeel recalled with a laugh. "She was like, 'I think you should do it like this and then at the end, I'm going to say, "Ryan, grab my bag!" And you'll go grab my bag.' And I was like, 'I can't believe an actor is giving me notes at an audition. This never happens. This bitch is definitely not going to get it. That's not going to work.' And, of course, when we walked in, I couldn't help but have that energy with her and I think that's why we both got it."
7. Before auditioning for High School Musical, Grabeel had been working at Blockbuster. "After shooting Halloweentown High, I had to go back to work at Blockbuster because I made a little money, but I didn't book anything right after," he said. The store had the 2004 Disney Channel Original Movie available for rent. "I actually had a kid bring it up one day and was like, 'You look like the kid from Halloweentown High.' And I was like, 'Yeah, that's me.' He was like, 'Yeah, right, you work at Blockbuster.'"
8. Like Tisdale, Monique Coleman also originally auditioned for Gabriella. "I just knew that I was terrible," she said of her audition. "I didn't really feel equipped to sing and dance."
9. She was so nervous to sing in particular that the casting director asked if she'd rather sing from the corner of the audition room. And she decided to do just that. "I look back and I think that they probably were kidding when they asked me if I wanted to turn my back, but I think I was just doing what made me feel comfortable," she said.
10. In addition to acting auditions, there were music auditions, dance auditions, and, for the Wildcats actors, basketball auditions, according to Bleu.
11. Bleu was worried he'd bomb the latter. "I'm not sports-equipped," he said. "I went in with a basketball, with a jersey on and basketball shorts — I looked like a baller. And I don't know how, but by the grace of god, for some reason, that day was just a fluke and I happened to be OK enough to fake it like I could actually play. I am just absolutely not talented at all when it comes to playing basketball."
12. Once Bleu was cast, he took a basketball with him 24/7 and even slept with it so he'd get more comfortable. Still, when he sees "Get'cha Head in the Game," he thinks, "How the fuck did we do that?"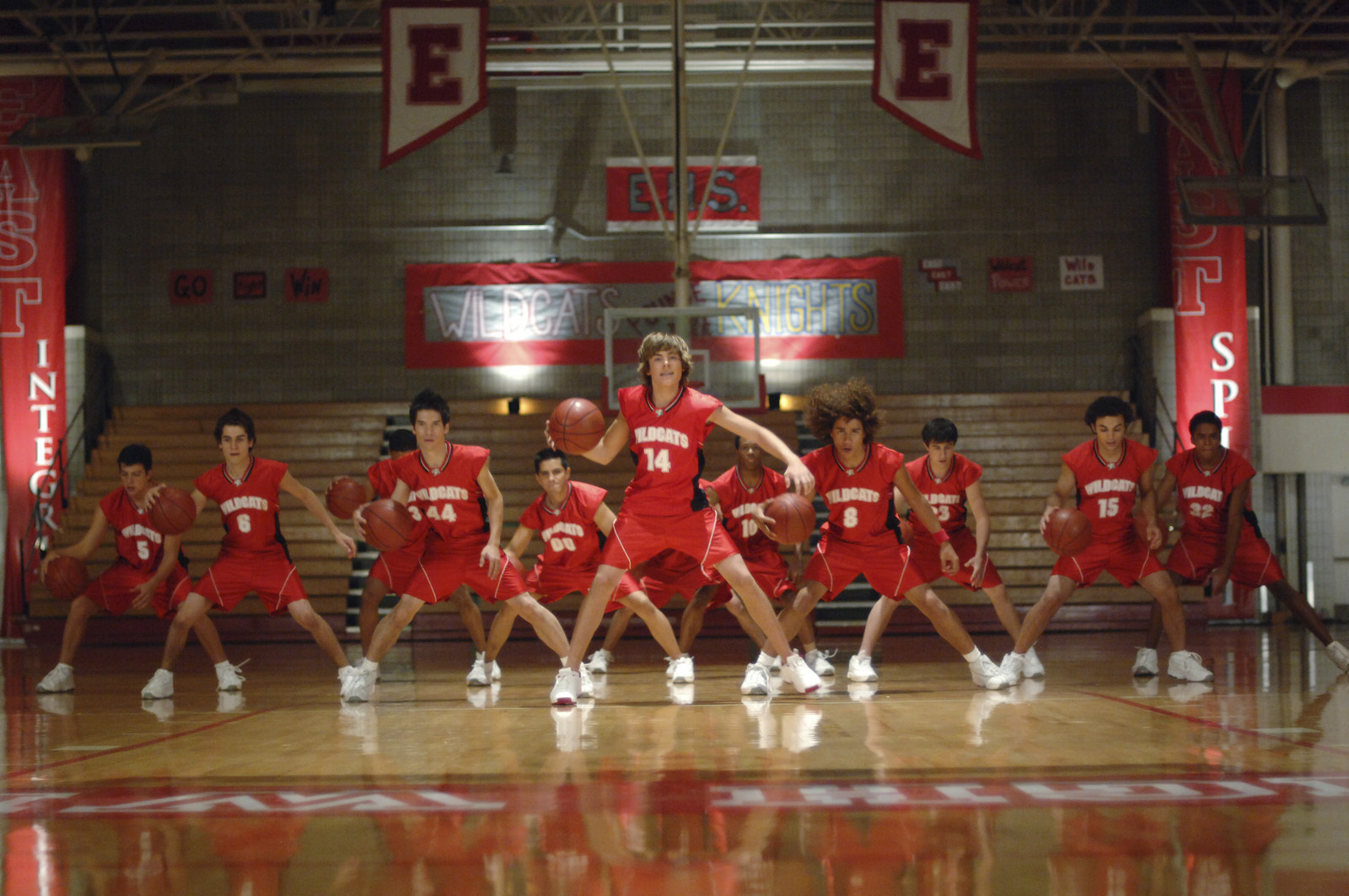 13. At the time she was called back to play Taylor McKessie, Coleman had nearly quit acting. "I was going through a period which a lot of actors go through where you are on the brink of giving up because it just doesn't look like it's going to happen for you," she said.
14. And initially, she almost didn't go in for the role. "It was actually an active argument between me, my agents, and my manager. I was like, 'I'm not going. I'm not going.'" Eventually, she gave in.
15. What really attracted Coleman to Taylor was the fact that she was an intelligent young black woman. "I connected to who I felt like Taylor could be to other people who needed more colorful role models," she said. "At the time, Raven-Symoné was the most prominent African-American on the Disney Channel, if not the only one. I really wanted my nieces and godsisters and just other girls that were like me growing up that didn't really have a role model that looked like them [to see themselves as] the smartest girl in school."
16. The final callback for Taylor came down to Coleman and two Asian-American actresses.
17. She was worried she wasn't going to get the part because of her hair "which bore a striking resemblance to Corbin's hair." She added, "I looked more like his sister than a potential partner."
18. Bleu and Tisdale had worked together as Ford models in New York when they were 5 or 6 years old, more than a decade before High School Musical. "It was Ashley's mom who ended up making the connection," Bleu said.
19. Coleman knew Tisdale before shooting High School Musical because she had filmed one episode of The Suite Life of Zack & Cody at the time. "The first night showing up at the hotel and not really knowing anyone, I'm walking down the hallway and Ashley's walking the other way and she starts screaming at the top of her lungs, 'Oh my god, I'm so happy you're here!'" Coleman remembered. "And that was the most comforting thing for me because it made me feel like I wasn't alone."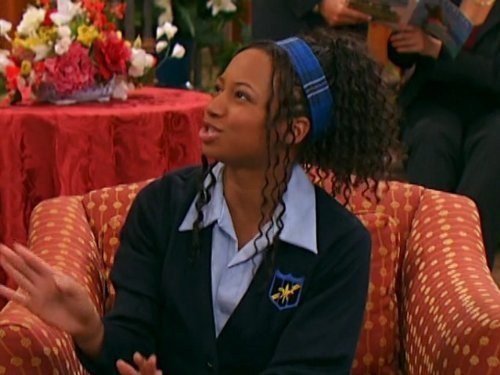 20. Grabeel and Olyesa Rulin, who played Kelsi Nielsen, also knew each other from both appearing in Halloweentown High together.
21. Grabeel asked Ortega about Ryan's sexuality very early on. "After reading the script, the first thing I said to him was, 'OK, Kenny, Ryan's gay, right? I know it's Disney Channel so I'm not really gonna be gay, but I mean, yeah, right?' And he's like, 'Well, think of it this way: You have the opportunity to play a character who's young, he's into theater, he's an artist, and let's go at it from that point of view.' He talked to me about his own life and he was like, 'I see a lot of myself in Ryan. Yeah, I knew I was gay in high school, but I didn't tell anybody.' … It was about making it real."
22. Zac Efron established himself as a prankster early on before shooting began. "He decided he was going to get a bunch of water balloons and he sat around at basecamp and any unsuspecting passerby would get a nice face full of water," Bleu recalled.
23. But the cast decided to get him back: Someone stood in his trailer with a giant bucket of water and the cast "chased him to his trailer with the water balloons so when he got to the door, he got literally a giant bucket of water poured on him, which wardrobe was so happy about," Bleu remembered.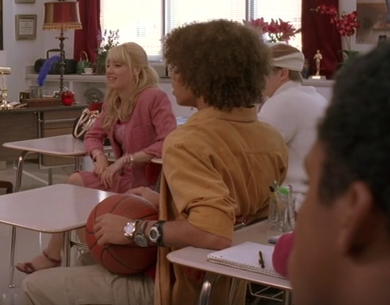 24. In their rehearsals before shooting, Ortega and fellow choreographers Chucky Klapow and Bonnie Story had Tisdale and Grabeel freestyle dance and then they told them what moves worked for their characters and what didn't.
25. There's a scene where Chad is wearing many watches, which was Bleu's idea. "When we had our first wardrobe fittings, we were trying on different watches and I ended up putting on multiple ones, just to kind of compare them, and I was like, 'Wouldn't it be funny if I just wore all of them?'" The wardrobe team and Ortega agreed.
26. There was one shirt in the wardrobe fitting for Chad that said, "I worship waffles." Bleu felt ironic T-shirts would be Chad's style and helped come up with other sayings for new ones. "They're in a box in my garage," Bleu said of Chad's collection.
27. Bleu also chose Chad's basketball jersey number — 8 — because it's his favorite number.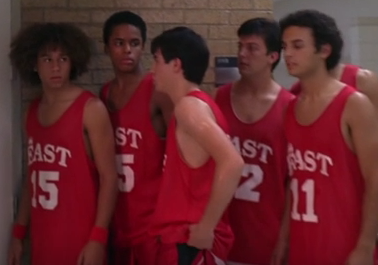 28. In one scene, however, he wears the No. 15 jersey.
29. Coleman also refused to wear a backpack because she thought Taylor would know they're bad for you. They found Taylor an alternative — a roller suitcase — amongst the props for a high-school debate team.
30. The costume designer for Halloweentown High, Tom McKinley, also was the costume designer for High School Musical. He had liked Grabeel in hats in Halloweentown and decided to make them Ryan's thing too.
31. Grabeel wound up coming up with most of Sharpay and Ryan's vocal warm-ups. "The day we shot that scene, I called all of my theater chums back home and I was asking them, 'Hey, what's the cheesiest theater warm-up or actor warm-up you can think of?'" he remembered. "I think Kenny came up with the 'mah mah' one. … We just went crazy for 20 minutes. We had a lot of fun."
32. Grabeel was also the one behind Ryan's legendary jazz square move — and accompanying line — in "What I've Been Looking For." "It's making fun of, but also an homage to two different choreographers I had when I was a kid who would put jazz squares in every single number," Grabeel said. "They never said, 'Everybody loves a good jazz square,' but it just fit, so I wanted to make it a thing that Ryan wanted to put a jazz square in every number."
33. In the first rehearsal for "Bop to the Top," Grabeel did a funny run that Klapow referred to as his "Jim Carrey legs." "It made them laugh so much when I did it, they were like, 'It has to be in there,'" he said.
34. Grabeel had knee problems while filming High School Musical and was wearing a knee brace in "Bop to the Top." 35. While filming, Ortega told the cast, "'When the scene's over or when you think the scene is over, don't stop,'" as Grabeel recalled. "'There's gonna be a lot of times where I'm not going to say cut, but never stop, whatever it is, because there are magic moments that can be found at any time.'"
36. He also would say before each take, "This is going to be on film forever. Let's make it count," according to Grabeel.
37. Ortega kept a yawn jar on set where the stars were supposed to throw in money whenever they were caught in the act.
38. He donated the money at the end of the shoot to the Make-A-Wish Foundation of Utah. "Every year for like, five years, on Christmas he would donate to a charity in our names," Coleman said.
39. Shooting in a real high school — East High in Salt Lake City — created some challenges and they were only able to use certain parts of the school at certain times because class was in session.
40. They were under pressure to film "We're All in This Together" because they were running out of time in the gym. And "once the confetti went off, you could only do it once because there wasn't time to clean it up," Coleman said. "So the biggest number in the movie, and the biggest moment, could only be captured one time. … There was no room for anybody to mess up."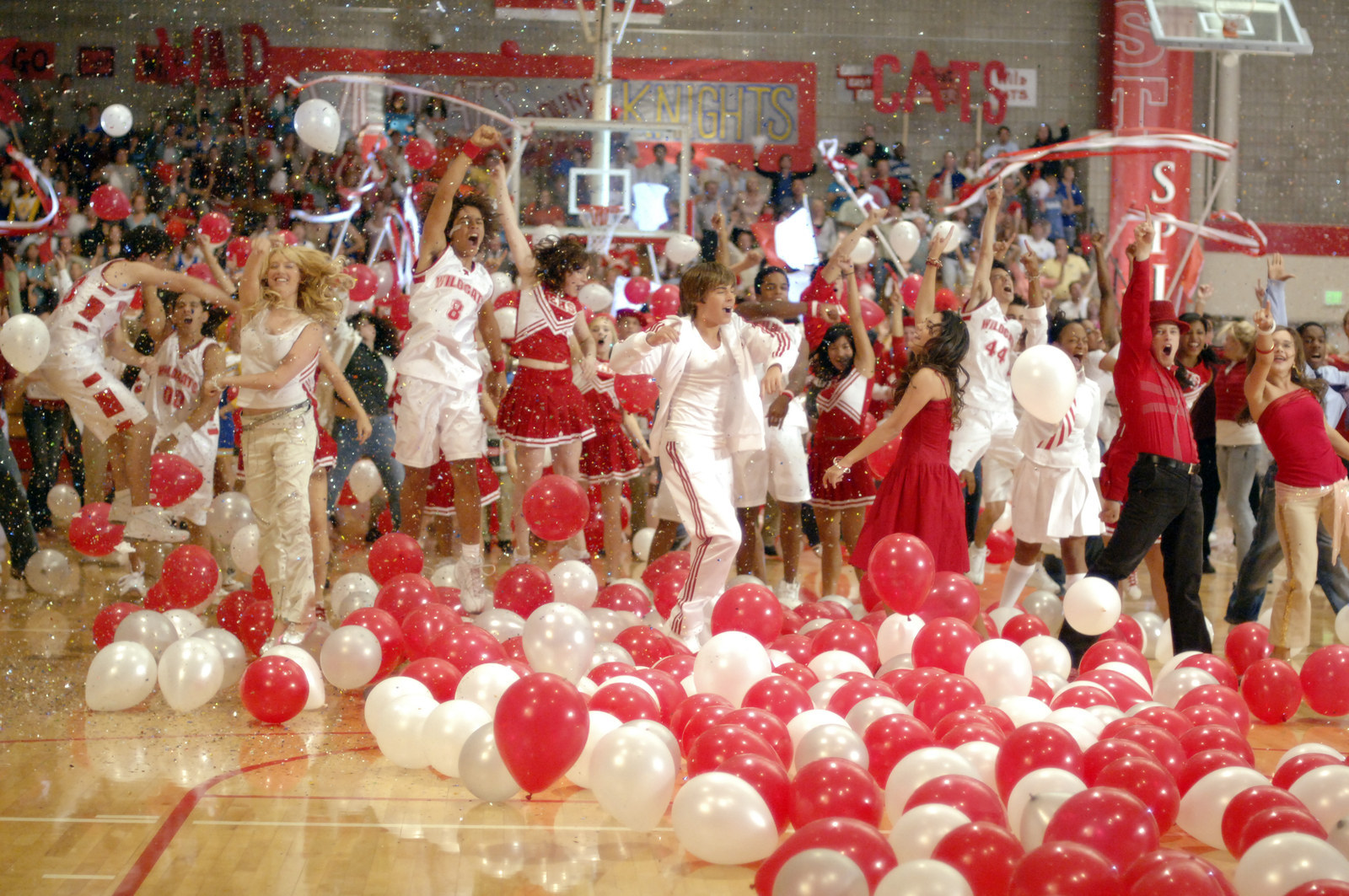 41. Under the circumstances, Ortega gave them a pep talk that made everyone emotional. "We all gathered in a circle and he told us what it was like to work on Dirty Dancing and he just gave us the most inspirational talk about how it's not just about how well you sing, and it's not just about how well you dance — it's the heart you put behind things that makes them special. And he said he saw in us what he saw in them and he knew that if we gave it our all that this was bigger than the moment we were in. We had to buckle down and get it and give it every single that we had. We all were crying." Grabeel echoed Coleman's sentiments. "It was the perfect pep talk," he said. "Looking back now, you really can see it. We're genuinely happy and loving our lives at that moment."
42. Taylor's outfit in "We're All in This Together" came from Coleman herself. "I wanted it to be the smart girl, but an homage to the cheerleader at the same time — kind of like Britney Spears," the actor said.
43. The name Untitled High School Musical Project was just a placeholder. They had tossed around some other options, like, Coleman recalls, East High Musical. "When they said were going to call it High School Musical, I'm pretty sure most of us were like, 'That's the dumbest thing I've ever heard,'" she said. Bleu added, "It felt lazy. It was just like, Really? That's what we're gonna call it. But it's the perfect name for it."
44. When the shoot ended, Coleman went home to an eviction notice. "I hadn't finished paying my bills before I left because I was a struggling actress," she said.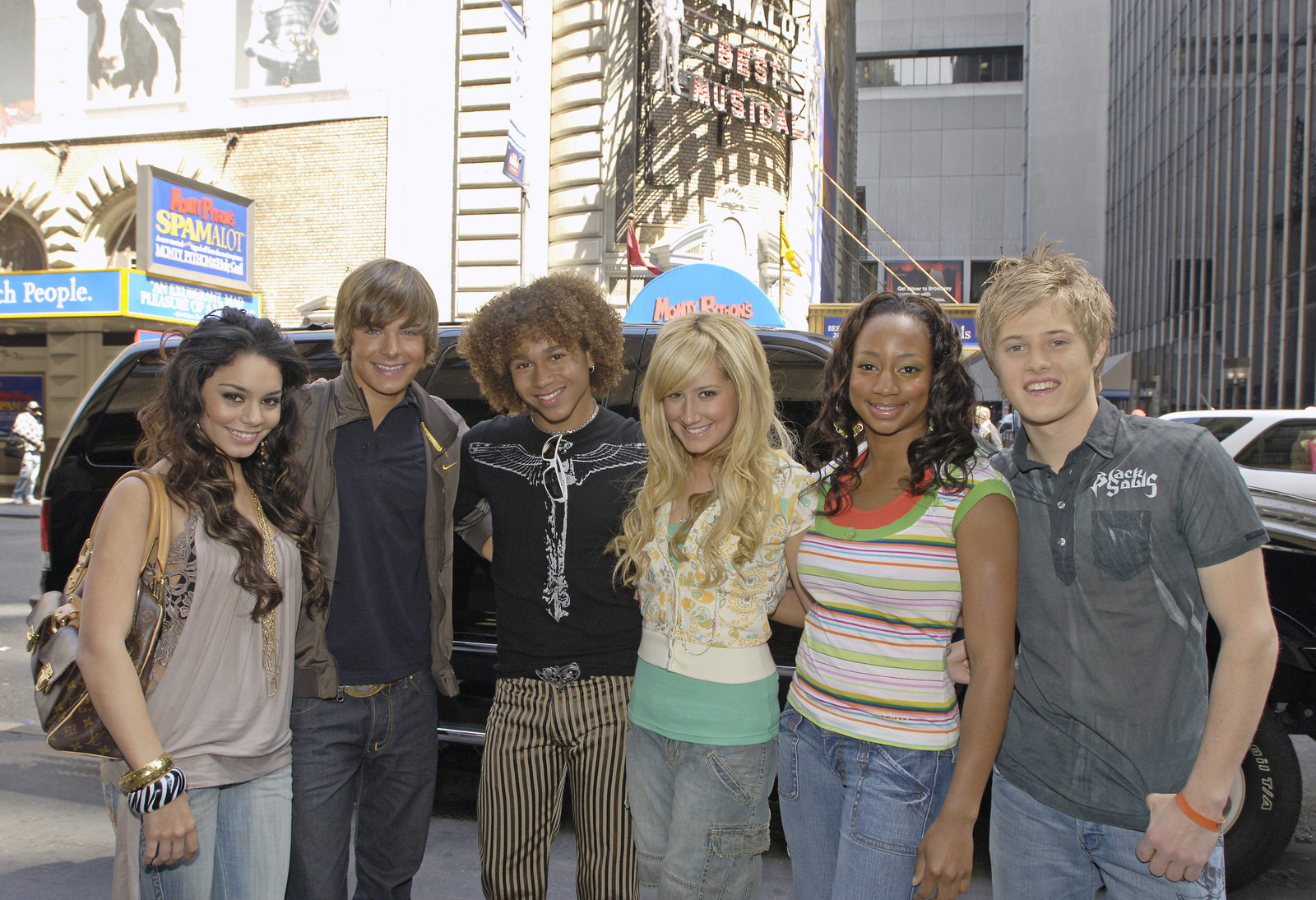 45. Grabeel was also broke after not booking another gig right after High School Musical. "I was like, 'This is hilarious. I'm getting flown first class, getting picked up from the airport in this black car, and they're taking me to this super-ritzy hotel,' and then I'm showing up to the Today show and my face is on the Jumbotron in Times Square," he recalled of the press tour.
46. Soon thereafter, the cast did a tour and when they got to Las Vegas, Ortega, who had long been working on Michael Jackson's This Is It show, invited Jackson to the performance. He and his kids, who were fans of High School Musical, came backstage. "That was one of the highlights of my life," Bleu said. "And all because of High School Musical."
47. After leaving acting for a while to do some philanthropy, Alyson Reed, who played Ms. Darbus, actually became Coleman's acting teacher. "She was the person I felt the most comfortable with," Coleman said. "I really credit her with helping me get my confidence back."
48. Grabeel's high school in Missouri put on a production of High School Musical in 2015 and he had Bleu, Coleman, and Klapow come over to make a video, which they sent to the school.
49. The cast members all still support each other: They see each other on Broadway, go to each other's milestone birthdays, attend each other's Halloween parties, and help Ortega celebrate his latest Disney Channel Original Movie The Descendants. "We kind of acted like we really did go to high school together in a way," Coleman said. "We've been there for each other in real-life moments."