The 31 Most Gut-Wrenching Moments In The "Glee" Episode Honoring Cory Monteith
Tissues. The whole box.
1.
When the episode began with the whole cast, clad in black, singing the Rent ballad "Seasons of Love." 2.
And then we saw a photo of Finn Hudson in his football glory (hence the title of the episode, "The Quarterback").

3.
The title card, which was fan art that Ryan Murphy tweeted back when Cory Monteith died in July. 4.
When Kurt was packing up to head to Lima... 5.
And Rachel wasn't going with him.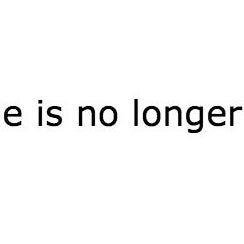 6.
At McKinley High, Mr. Schue addressed the current and past members of New Directions, saying they would memorialize Finn "the only way we know how: by singing." 7.
And Mercedes volunteered to be the first up, singing the song Finn told her he sang when he saw what he thought was his baby's first sonogram: "I'll Stand by You" by The Pretenders. 8.
When Carole, Burt, and Kurt started going through Finn's room with boxes that read "Keep" and "Give Away."
9.
And Burt looked back on all the moments he wished he had hugged Finn instead of giving him a pat on the back or a fist bump. 10.
And Kurt didn't want his stepmom to give away Finn's letterman jacket.
11.
Carole broke down about how she has to live every day feeling like she gets the news all over again.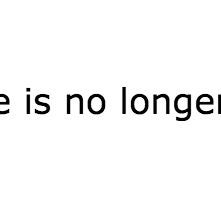 "You don't get to stop waking up. You have to keep on being a parent even though you don't have a child anymore," she said through tears before Burt and Kurt came over to embrace her.
12.
When Sam and Artie sang James Taylor's "Fire and Rain."

13.
And Santana was so clearly grieving, but she tried to shield it in anger, which she directed at Sue.
14.
And so did Puck, who was taking his aggravation out on Coach Beiste. 15.
And then Coach Beiste had to give it to Puck straight, while they both cried.

"He's dead," she said. "And all we've got left is his voice in our head. I'm sorry, but it's time you gotta be your own quarterback."
16.
He asked if the football team could retire Finn's number. 17.
Santana couldn't fight back her tears while singing The Band Perry's "If I Die Young."
18.
And then Kurt went to the auditorium to talk to her. 19.
When she asked him to leave, he wrapped Finn's letterman jacket around her.
20.
Puck was finally ready to sing a song to Finn, choosing Bruce Springsteen's "No Surrender." 21.
When Santana went to apologize to Sue and instead Sue admitted she was the one that needed to be sorry.

"He would've made an excellent teacher. I thought I'd spend the next 30 years teaching beside him," she said with tears in her eyes. "It's just so pointless. All that potential."
22.
And when the current New Directioners paid tribute to Finn with drumsticks and got a pleasant surprise. Kitty: "This is sort of cheesy."
Rachel: "No, it's beautiful. I just had to see it."
23.
"Nobody treat me with kid gloves, OK? I don't know what to say either." "I loved Finn and he loved me and he loved all you guys. I know he did," Rachel continued in the comfort of the choir room.
24.
Rachel introduced her song choice, "Make You Feel My Love," with the memory of singing with Finn in the car.


We will never know how Lea Michele was able to get through this.
26.
Then Puck finally planted the memorial tree he'd stolen, with a special message for Finn. 27.
Later, Rachel went to see Mr. Schue and talked about the life she imagined with Finn.

29.
When they hung a plaque in the choir room in Finn's honor. It read:
FINN HUDSON
1994-2013
"The show must go on... all over the place... or something."
30.
When he went home, Mr. Schue let his feelings out (and, in the process, revealed that he was the one who stole the letterman jacket from Santana). 31.
RIP Cory