The April 16 episode of Spike's new hit series Lip Sync Battle pits Anna Kendrick against John Krasinski, and an earlier preview hinted at its epicness.
Kendrick tackles One Direction's "Steal My Girl," and if that wasn't enough, she sings it as an ode to Krasinski's wife (and her Into the Woods co-star) Emily Blunt. SHE EVEN HAS A FREAKING POWERPOINT.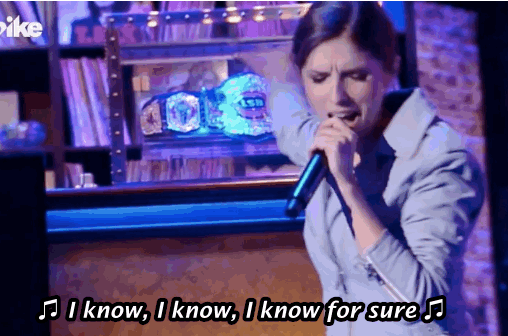 Krasinski is appropriately DYYYYYING.
Kendrick really gets into it.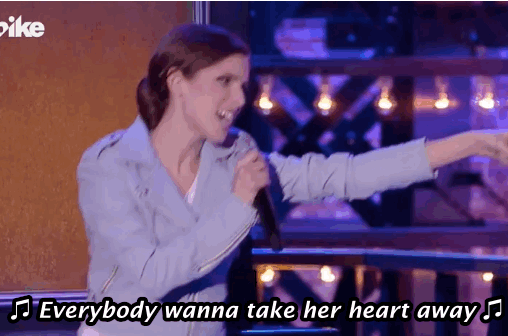 And then steps it up a notch, revealing THIS AMAZING T-SHIRT!
Dead. D-E-A-D. DEADDDDDD!
Watch the full Kendrick-Krasinski Lip Sync Battle on Thursday, April 16 at 10 p.m. on Spike.