Peter Capaldi Named As The New Star Of "Doctor Who"
After much speculation, BBC has finally named Number Twelve. Peter Capaldi will take over as the Doctor from Matt Smith, who will depart the role in this year's Christmas Special. Now updated with comment from Russell T Davies. The TARDIS is getting a new inhabitant in the form of 55-year-old veteran actor Peter Capaldi.
After weeks of speculation (and much interest from London bookies), BBC finally announced on Sunday just who will be taking over as the Time Lord at the center of long-running British science fiction drama Doctor Who once current series star Matt Smith leaves in December's Christmas Special.
"The decision is made and the time has come to reveal who's taking over the TARDIS," executive producer and head writer Steven Moffat had teased ahead of the broadcast. "For the last of the Time Lords, the clock is striking twelve."
The news of Capaldi being cast as the Doctor was announced on a live BBC One special, Doctor Who Live: The Next Doctor, which lifted the shroud of secrecy surrounding the highly anticipated casting news. The live special featured live and pre-recorded appearances from Smith, Peter Davison (the Fifth Doctor), and Colin Baker (the Sixth Doctor), as well as Bernard Cribbins and former companions Katy Manning (Jo Grant), Anneke Wills (Polly), Janet Fielding (Tegan), and Bonnie Langford (Mel). Asked for three words to describe the new Doctor, Moffat said, "Different from Matt."
Capaldi is most definitely different to Smith — at least in age, as like Smith, he's male and white. (For those hoping that the Doctor would regenerate into a woman, you'll have to wait. It won't be happening on Moffat's watch, as he oddly made a joke about it not happening anytime soon: "I like that Helen Mirren has been saying the next Doctor should be a woman. I would like to go on record and say that the Queen should be played by a man.") Capaldi walked out on stage (during what appeared to be a Time Tunnel-like laser light show) to much fanfare from the audience. "It's so wonderful to not keep this secret any longer, but it has been absolutely fantastic in its own way," said Capaldi. "So many wonderful things have happened. For a long time, I couldn't tell my daughter, who would be looking on the internet and seeing that so-so should be Doctor Who and so-so should be Doctor Who and they never mentioned me."
As for preparing for the role, Capaldi said that it was a bit of a challenge, though he has been a huge fan of the Time Lord for most of his life.
"It was quite hard because, even though I'm a lifelong Doctor Who fan, I haven't played the Doctor since I was nine on the playground," joked Capaldi, who said that he missed the call from his agent with the news of his casting (he was filming BBC's Three Musketeers in Prague). "She rang me up and said, 'Hello, Doctor!' and I just started laughing and I've been laughing ever since."
Capaldi is perhaps best known for playing Malcolm Tucker, the foul-mouthed enforcer of the PM, in The Thick of It. He also appeared in The Hour, Skins, World War Z, and In the Loop, and even has a connection to Doctor Who, as he played John Frobisher in spinoff Torchwood: Children of Earth and also appeared in the "Fires of Pompeii" episode of Doctor Who (opposite future Who star Karen Gillan, in fact).
How fans will react to Capaldi as Smith's replacement remains to be seen, but even Smith acknowledged that fans didn't welcome him with open arms. "There was a backlash when I was cast," said Smith in an interview on Doctor Who Live on Sunday. "I was 26 and I was unknown and people went, that is not Doctor Who."
"There are no parts like this," continued Smith. "I think it's a good time for me to move on. We've got the 50th anniversary and it's the biggest year in the show's history and... I pass it on with a smile to the next guy and I say, 'Good luck, buddy. You're going to have to work hard.' If I had to pick anyone, I'd pick him. After 'The Eleventh Hour,' he came up to me in the street and said, 'Really well done, mate.' And I really needed that... It's been a really cool job. It will be hard to top."
Yes, Capaldi was already on Doctor Who. And, yes, he was also on Torchwood: Children of Earth, as John Frobisher.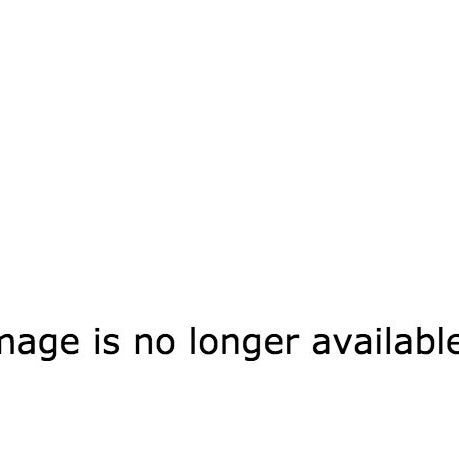 For his part, Capaldi is excited about the challenge of stepping into the shoes (or bow tie? fez?) of one of the most iconic television characters ever. "Being asked to play The Doctor is an amazing privilege," he said in a prepared statement. "Like the Doctor himself I find myself in a state of utter terror and delight. I can't wait to get started."
Moffat, for his part, sees Capaldi's casting as revolutionary. "It's an incendiary combination: one of the most talented actors of his generation is about to play the best part on television," said Moffat in a BBC press release. "Peter Capaldi is in the TARDIS!"
Capaldi in perhaps his most memorable role to date, the vicious Malcolm Tucker. What do you make of Capaldi being cast as the Doctor?

Update: I reached out to former head writer Russell T Davies, the man responsible for overseeing the revival of Doctor Who in 2005, to see what he had to say about Capaldi — with whom Davies worked on Doctor Who and Torchwood: Children of Earth — being cast as Twelve. "I think it's glorious news," Davies wrote me in an email. "He's a lovely man, and a limitless actor. Everything old is new again."