They started out with a late night staple, Pho Bingh By Night, in Houston, Texas.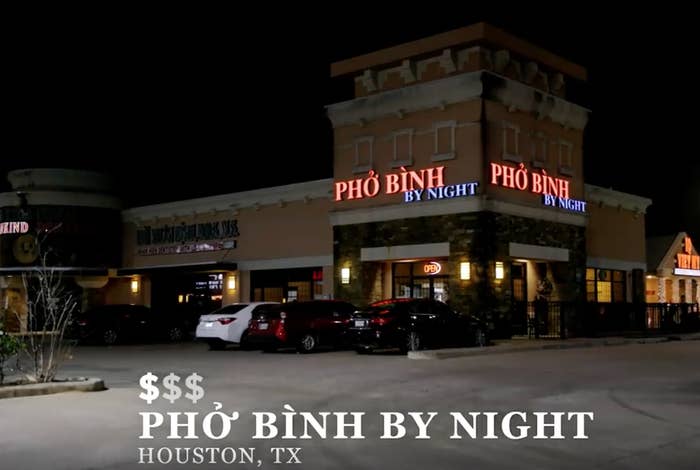 It's run by Chef Kevin Pham and first got famous for its experimental "bone marrow broth." They do, however, have more traditional pho too and the broth recipe Kevin uses was inspired by his grandfather's.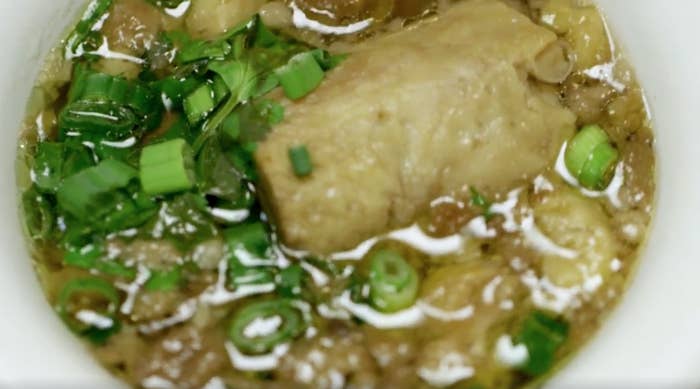 The guys tried "nam gau gan pho," which is the fatty brisket and the tendon.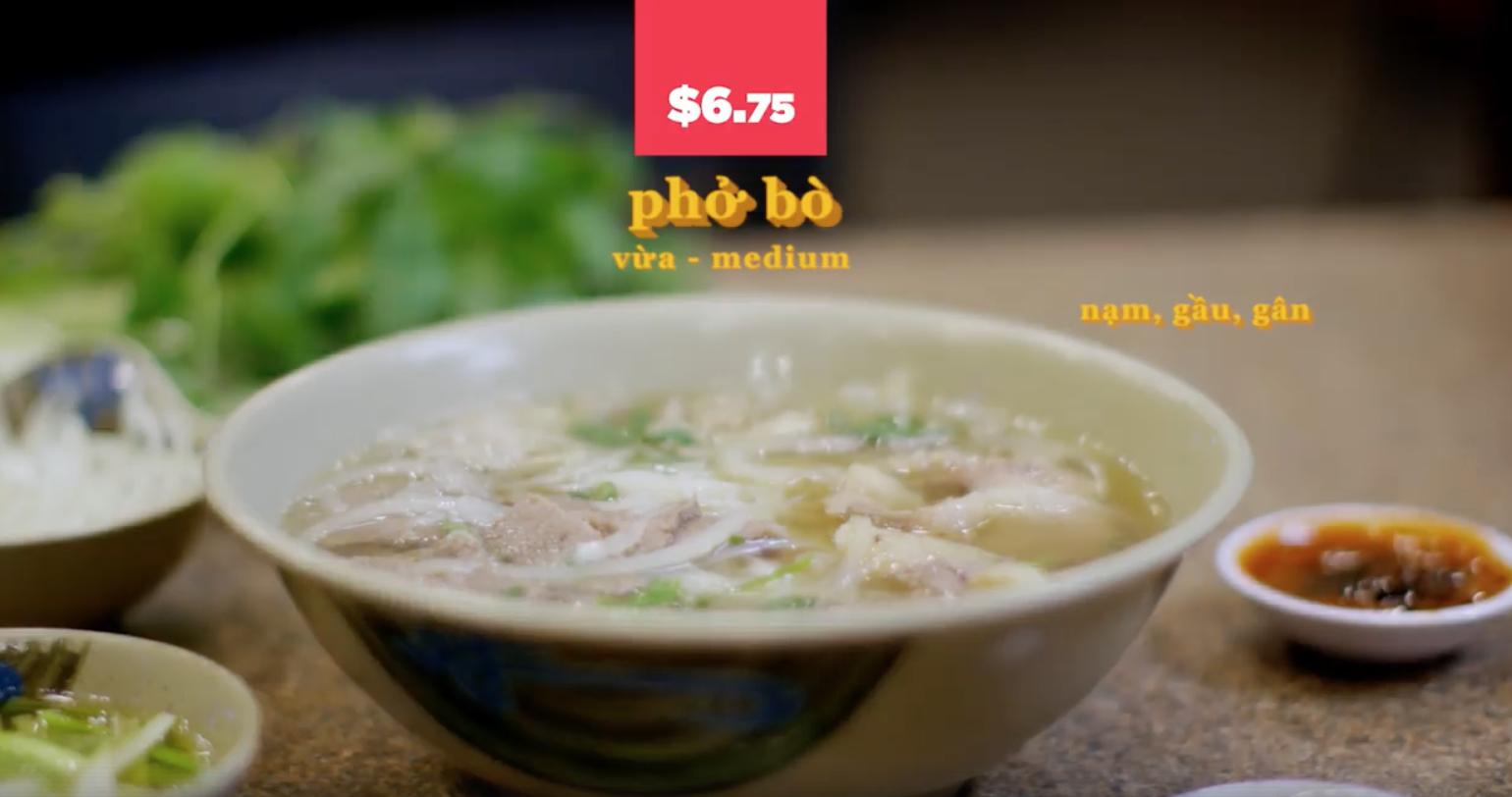 They loved how flavorful it was! Steven compared it to "a meal and a glass of water, all at once, because you get the delicious savory bits but it's so refreshing."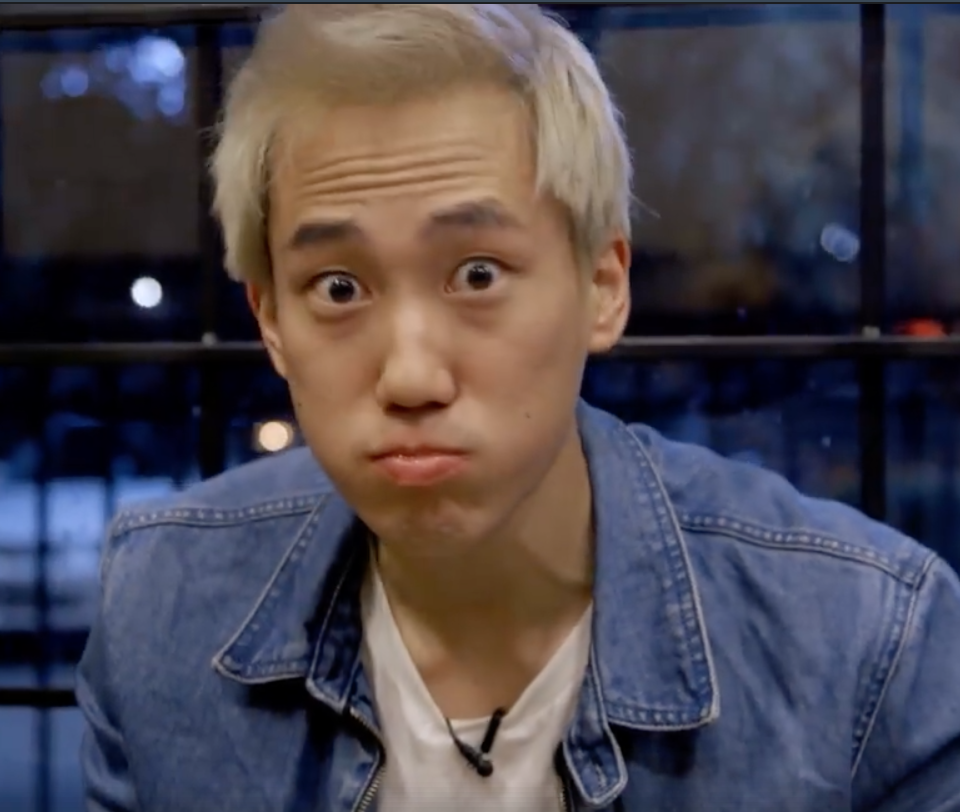 Here, they tried a traditional beef broth (from mama's recipe!), a duck pho AND a vegan pho. Whoa. An important thing to note is that this pho is presented to you completely garnished and flavored -- you don't need to add a thing!
The guys were blown away by the range of flavors they tried. Andrew described it as, "a baptism for my mouth." He was saved by the pho, if you will.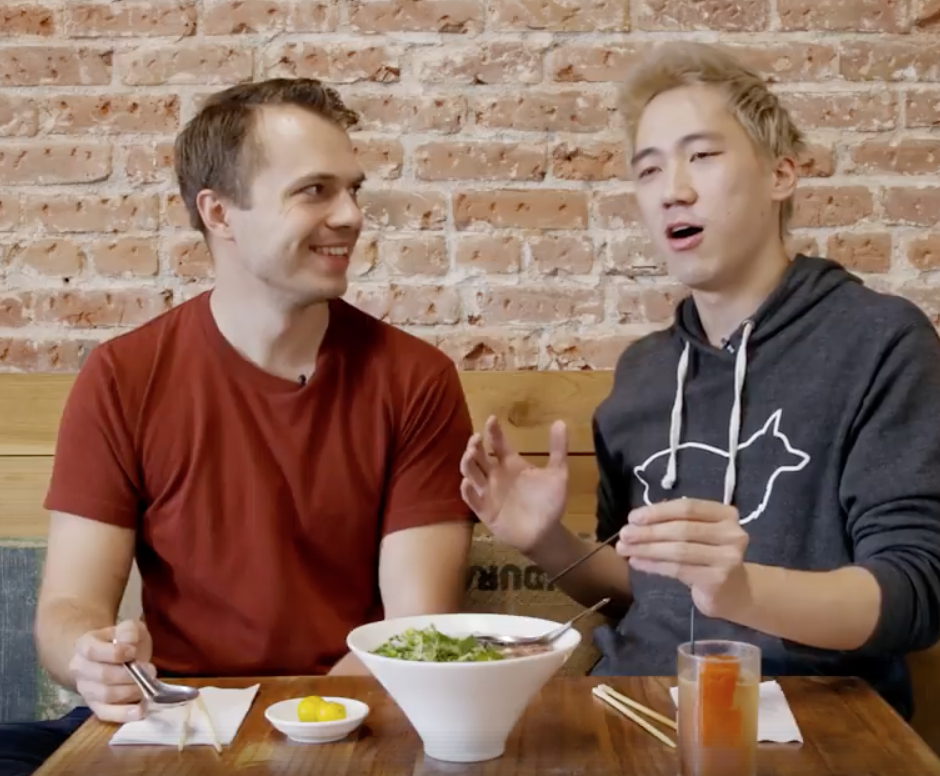 Here, they took on the luxurious lobster pho and triumphed!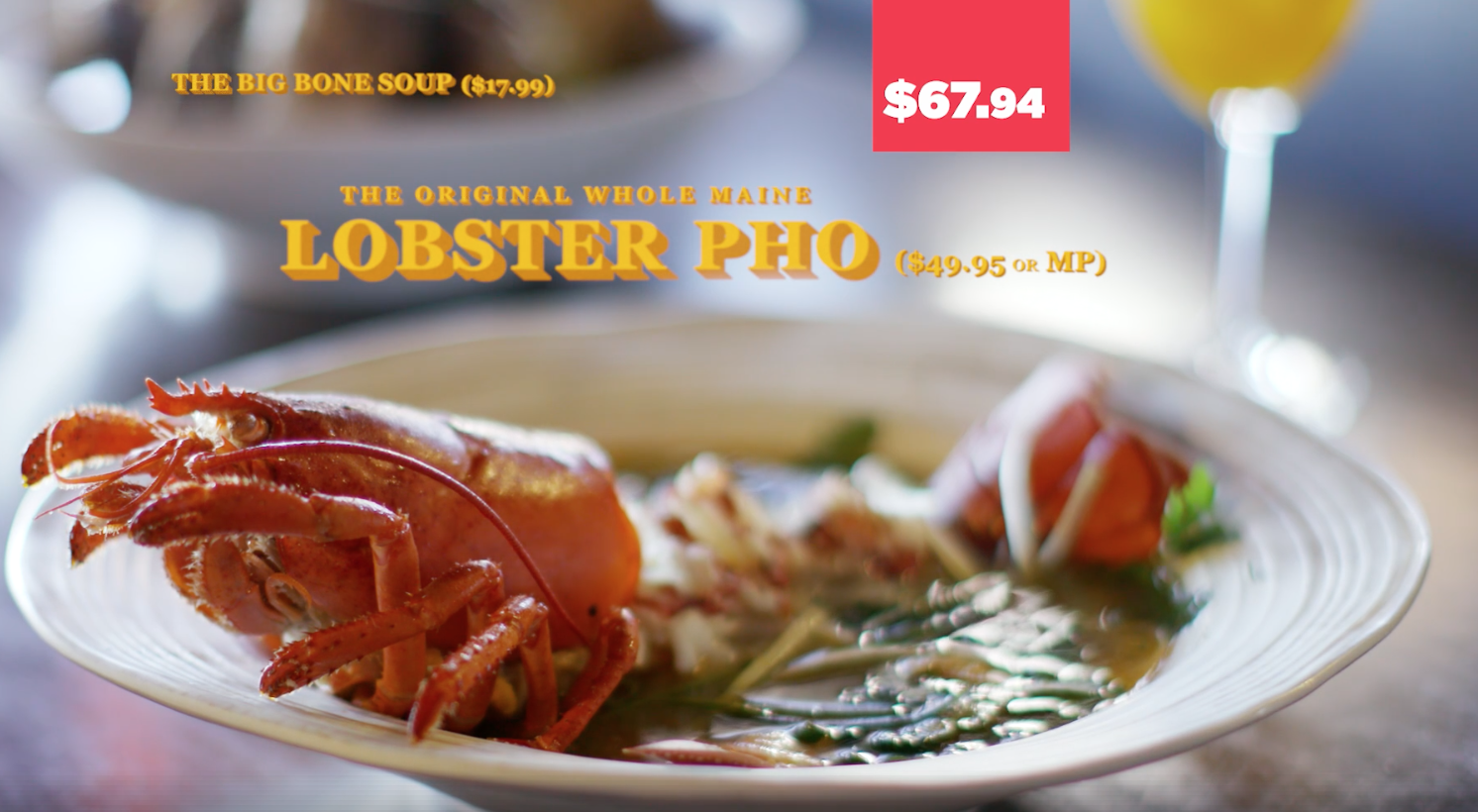 They really appreciated how much they could taste the lobster flavor in the broth, and Andrew remarked that if a bowl of soup makes you groan in satisfaction, it's likely the best thing ever.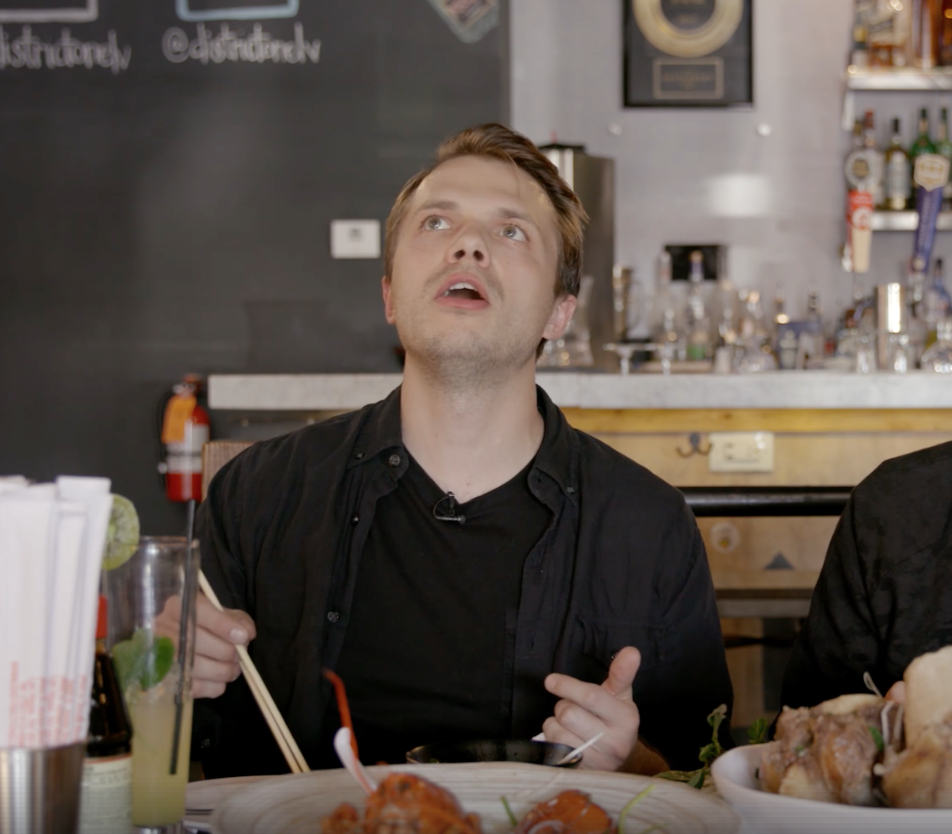 But, like all competitions, there can only be one winner. So, which was the most "worth it" to our hungry boys this time?