Alcohol is heaven, but hangovers are hell. The Woolworth restaurant and cocktail bar in Dallas, TX knows that, so they created their legendary 'Hangover Breakfast Sandwich' to help you deal with the pain.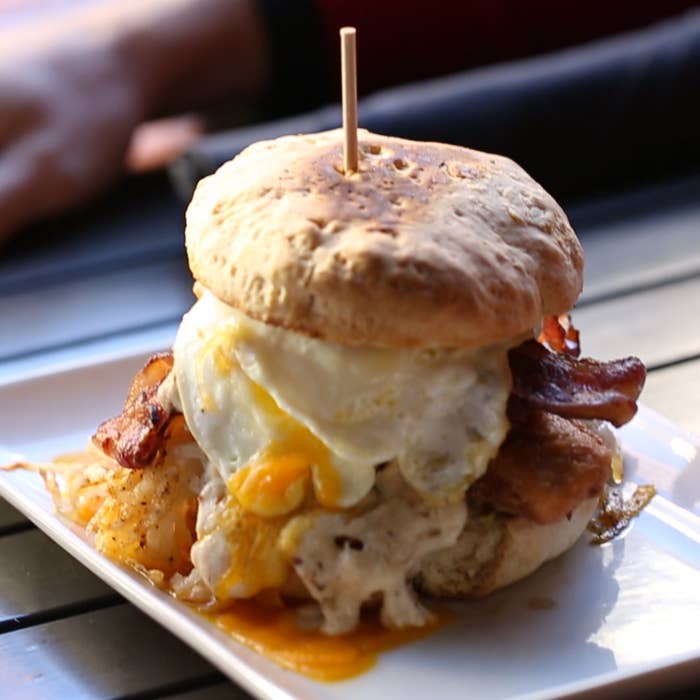 The giant sandwich has everything you could want to cure those hangover blues. It starts with a cheese biscuit base followed by seasoned hashbrowns, habanero fried chicken, bourbon maple syrup, pecan bacon, sausage, regular bacon, pepper gravy, fried eggs and FINALLY a toasted biscuit: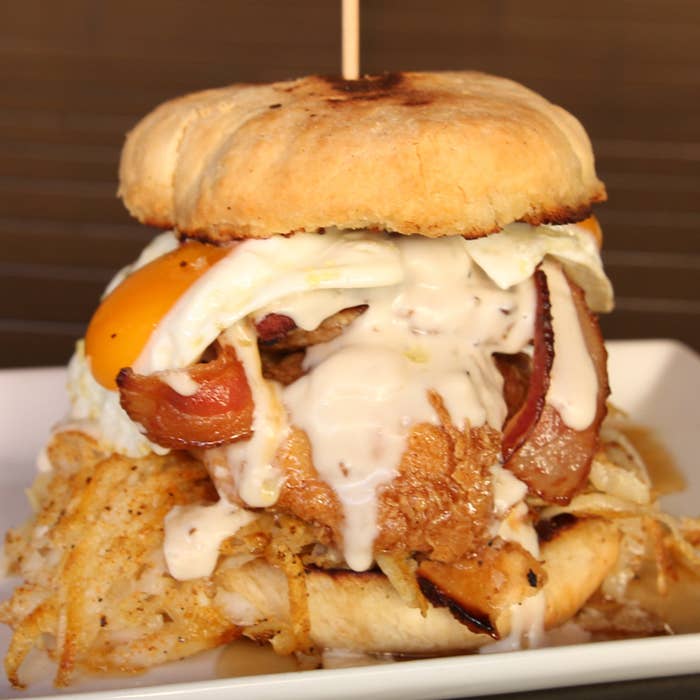 Just look at that bad boi! DAYUM.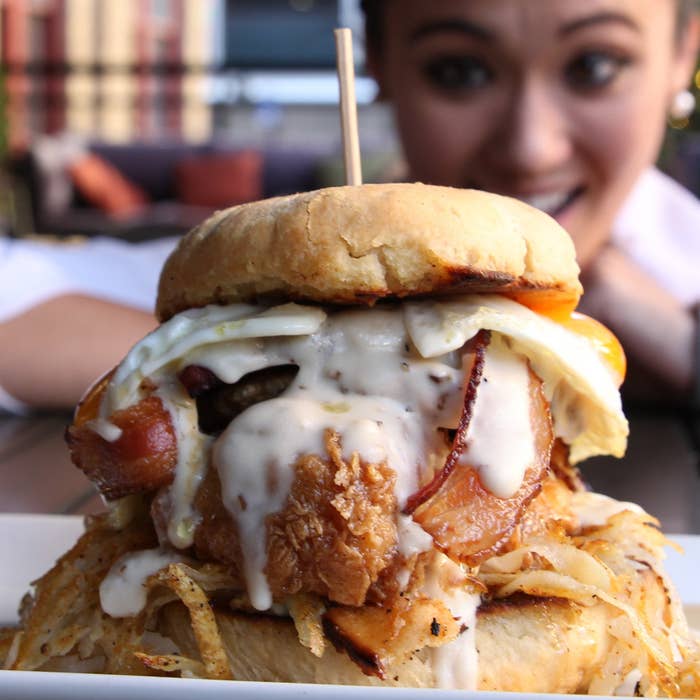 But, if that's too much, you could always just order a delicious cocktail. Or, why not do both!?