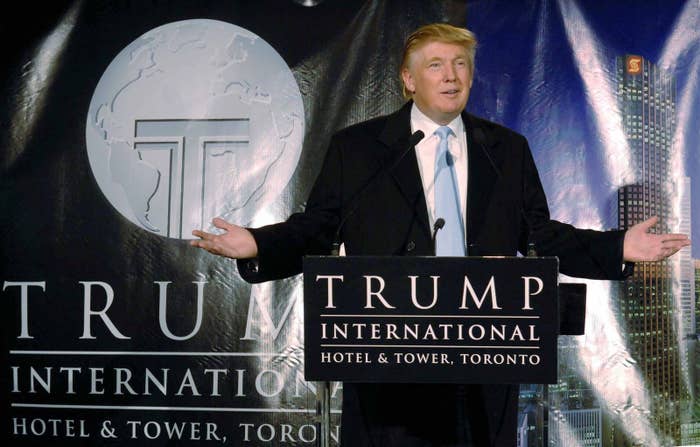 The Trump International Hotel and Tower in Toronto will soon drop the US president's name after the building owner struck a deal to buy out Trump Hotels from the management of the property.
JCF Capital, which has owned the building since late 2016, and Trump Hotels announced on Tuesday that they were ending their contract.
JCF Capital confirmed to BuzzFeed News that the hotel will be rebranded, but could not provide a date for when that might happen.
"We don't know exactly, but it will happen in short order," spokesperson Randi Rahamim said.

According to Bloomberg News, the change could happen as soon as Aug. 1, with Marriott's luxury hotel chain St. Regis likely to take over the contract.
"We are pleased to have reached this agreement with JCF and have enjoyed our relationship with them as the new owners of this property," Eric Danziger, CEO of Trump Hotels, said in a statement. "We look forward to the possibility of exploring other opportunities with JCF in the near future."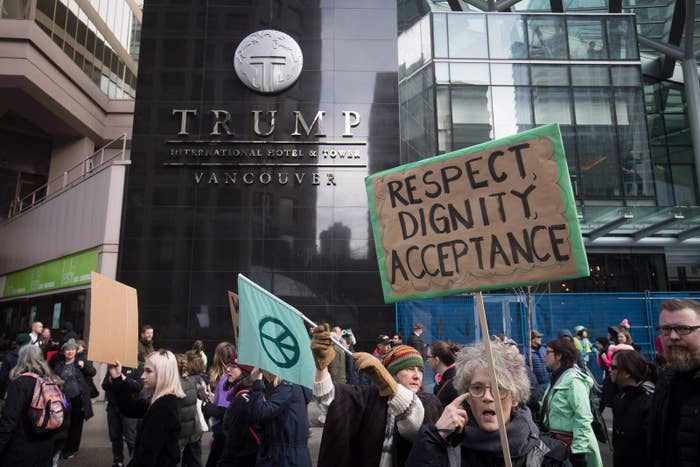 The 65-storey building opened in Toronto's business district in 2012, but has since become a controversial part of the city's skyline. In 2015, Toronto City Councillor Josh Matlow asked that the Trump name be dropped, calling the US president a "fascist."

The rebranding will leave only one Trump Tower in Canada — the Trump International Hotel and Tower in Vancouver, which has also come under criticism including from the city's mayor, who called for a name change.
A 2015 poll by the Angus Reid Institute suggested a majority of Canadians wanted developers to stop using Trump's name on buildings.
Neither company disclosed the cost of the buyout, but sources told Bloomberg that JCF Capital paid "at least $6 million" to rid itself of the Trump name association.