13 Reasons The Canada Student Loans Website Is Complete Garbage
Why?
We need to talk about how awful the Canada Student Loans website is. Because it's really, really bad.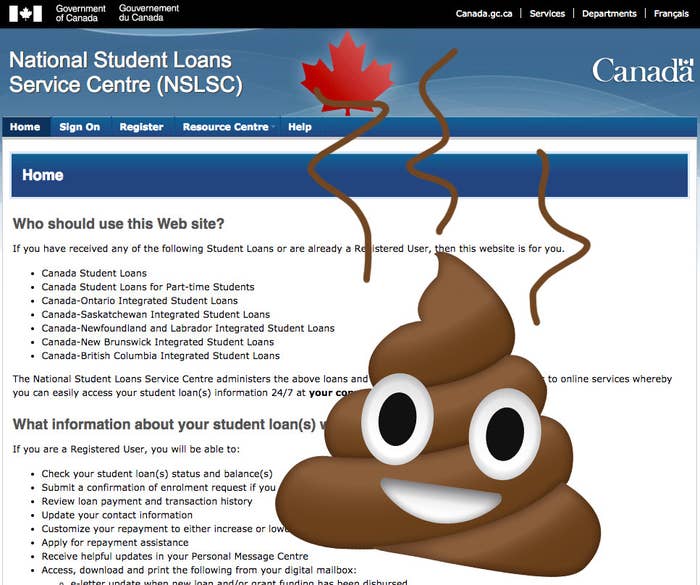 1.
First of all, they make it really hard to find. How is anyone supposed to remember this URL?

3.
Just look at where they put the "sign in" link.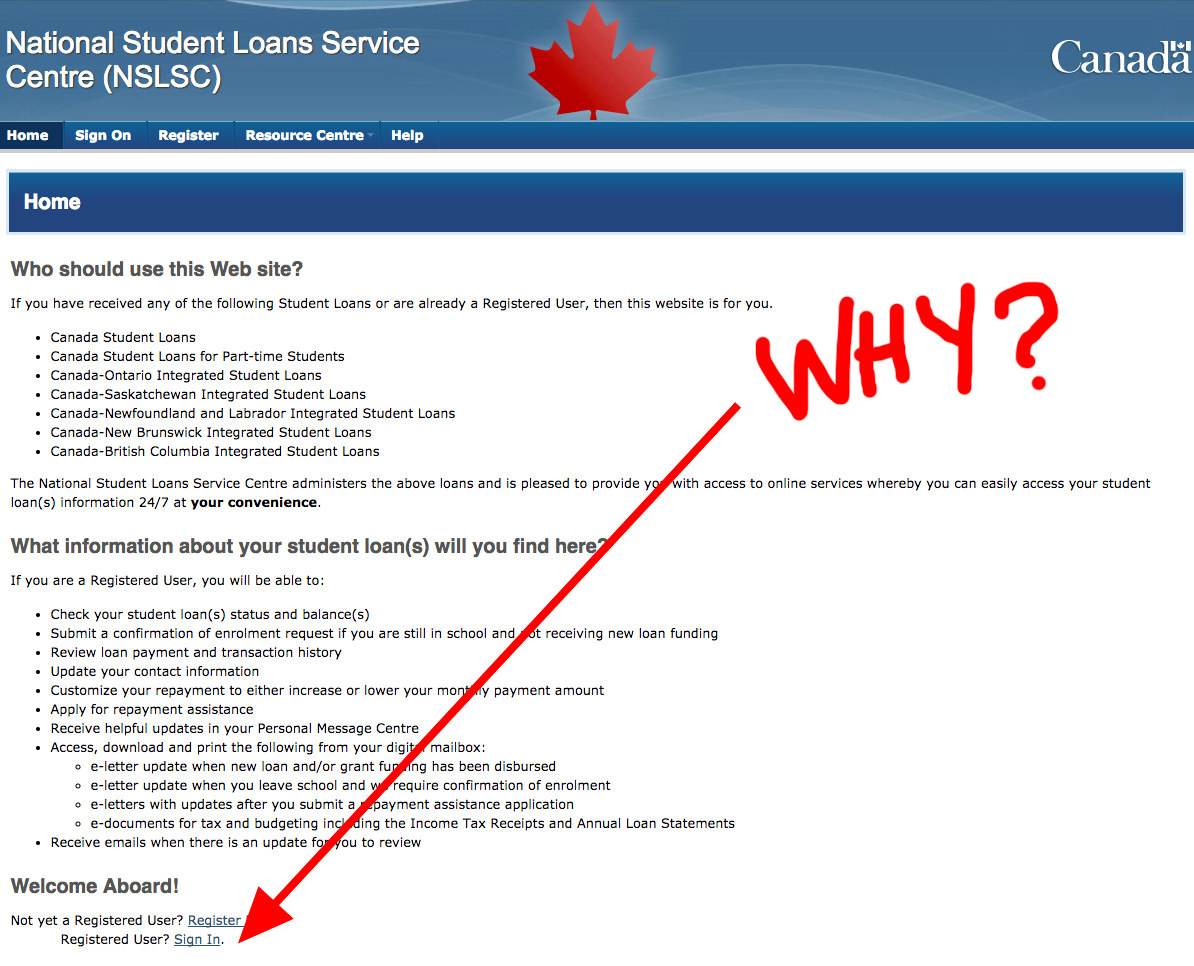 8.
It's extra awesome when you're told you have an URGENT MESSAGE but then can't actually see it.
9.
How much maintenance can a single website possibly need?
10.
And worst of all, it doesn't even work on a phone!
12.
Seriously, it shouldn't be this hard to have a functional website!