A viral image that appears to show a Simpsons version of Donald Trump inside a coffin at his funeral is a total fake.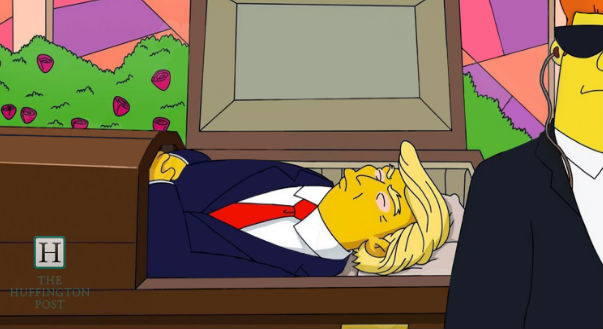 The fake image has fooled many people into thinking The Simpsons actually featured Trump's death in an episode.
The hoax is also getting attention because of (sketchy) claims that the show has predicted many other things that came true.
This conspiratorial video says that Trump's apparent death on the show is the "most creepy" prediction yet.
Ishmael N. Daro is a reporter for BuzzFeed News and is based in Toronto. PGP fingerprint: 5A1D 9099 3497 DA4B
Contact Ishmael N. Daro at ishmael.daro@buzzfeed.com.
Got a confidential tip? Submit it here.
Looks like there are no comments yet.
Be the first to comment!