Toronto's might rename a football stadium in honour of Rob Ford. Ford's brother Doug and the current mayor, John Tory, support the plan.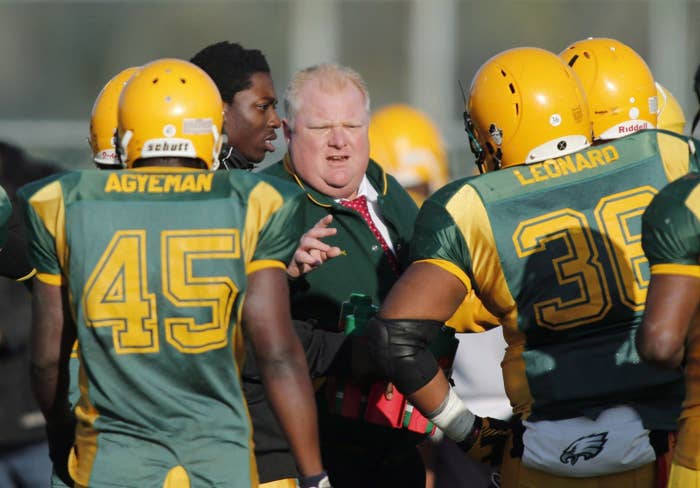 Not everyone loves the idea of renaming the stadium.
People noted that Ford had a history of making bigoted statements.
Maybe we'll all be arguing about this in the future.
Rob Ford loved football, but maybe there are better things to name in his honour?
Besides, his football coaching career didn't really end well.
Still, the idea has some supporters.
Some people said that, despite his flaws, Ford wasn't all bad. "Rob Ford helped a lot of people."
Rob Ford died in 2016, but he still has a way of making headlines in Toronto.
Oops. Something went wrong. Please try again later
Looks like we are having a problem on the server.
Should Toronto name a stadium after Rob Ford?