Pot Activists Are Not Happy That Toronto Cracked Down On Dispensaries
"Where's the harm? Where's the victim?"
A Toronto Police press conference went off the rails today when pot activists showed up to confront Police Chief Mark Saunders about raids on dispensaries.
Toronto Police Service // BuzzFeed Canada
Police raided dozens of dispensaries around Toronto this week as part of an operation they named Project Claudia. They said they seized 269 kilograms of bud, as well as a bunch more resin, hash, and "a massive amount of edibles."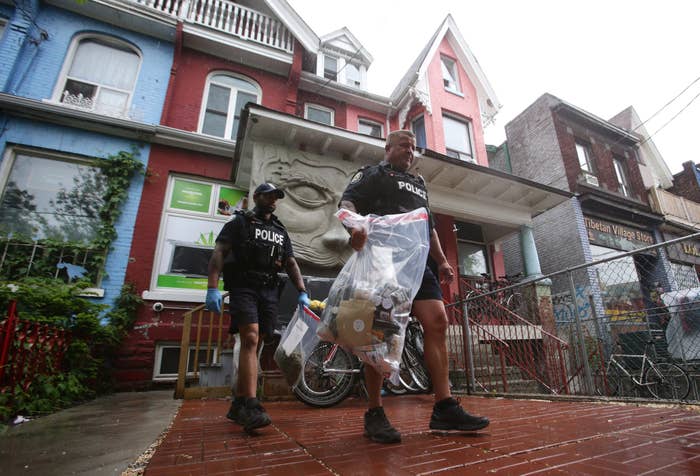 Police said there were a "significant" number of community complaints about the pot shops and that "health concerns" were the driving reason behind the raids. But pot activists who attended the press conference repeatedly questioned Saunders' justification.
Pot activist Jodie Emery, who led a rally against the raids outside police headquarters, was one of the people who challenged Saunders.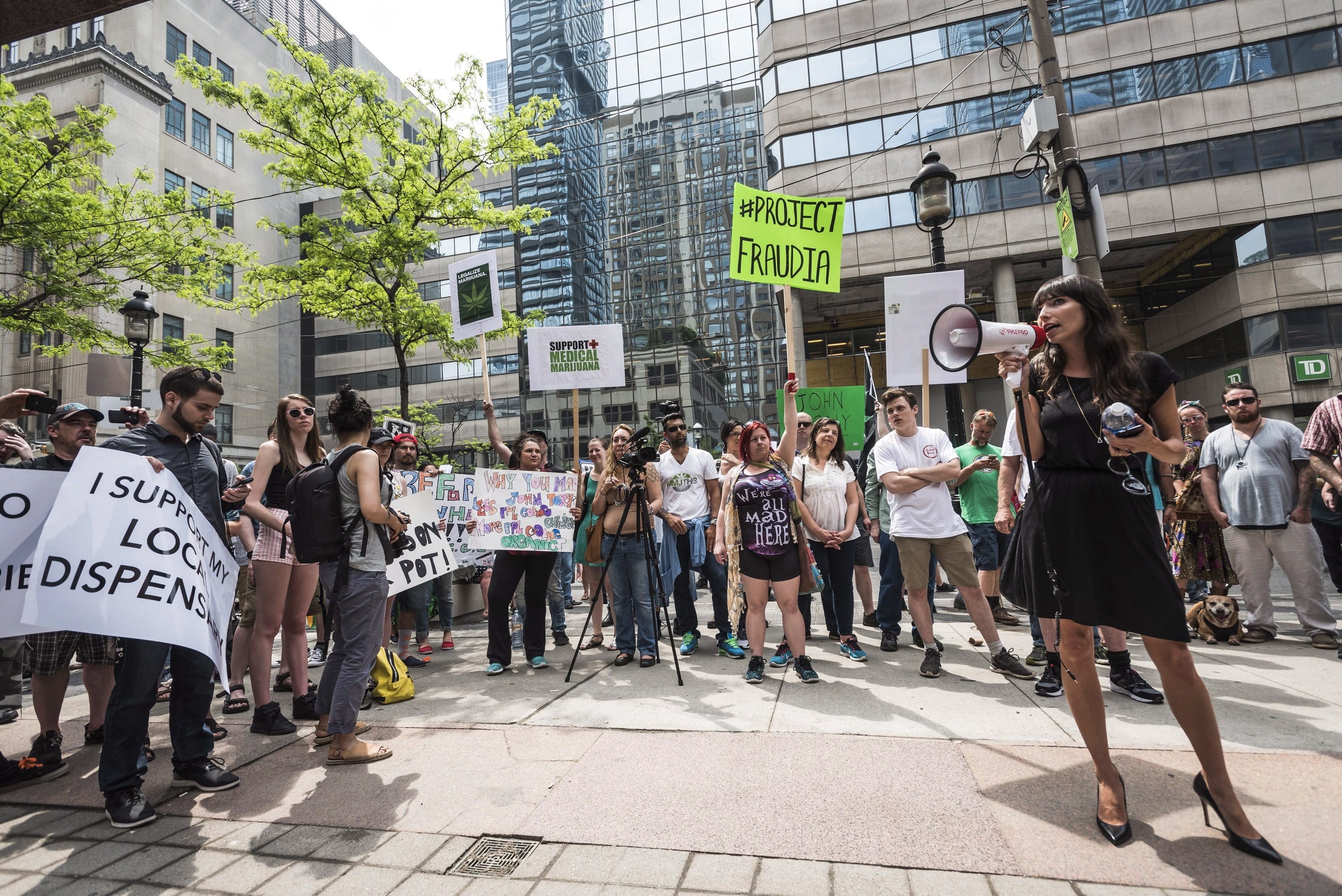 One woman who was swept up in the city-wide raids compared the police tactics to "raiding a dangerous location like a 1990s crack-house." Maggie Krawczyk owns The Handwork Department vintage shop next-door to a dispensary that was raided.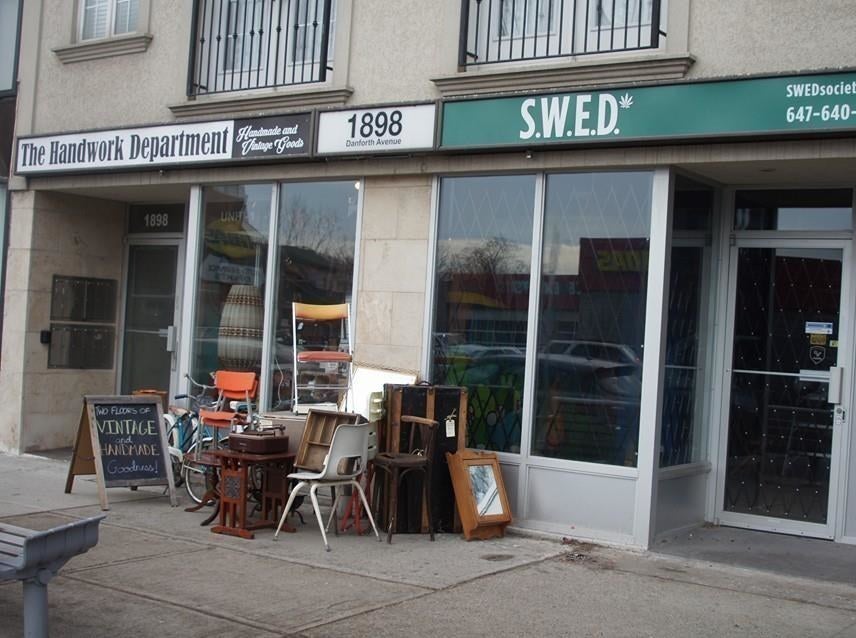 She said that as she pulled into her parking space, a police officer dressed as a construction worker started yelling at her while holding a gun, apparently concerned that she was going to make off with the dispensary's merchandise.
"He wouldn't listen and talked over me, telling me that all my property will be searched, and I started to imagine cops crawling around my shop damaging product looking for drugs," she told BuzzFeed Canada.
She placed part of the blame on the federal government of Justin Trudeau, which promised to legalize marijuana "without having any real plan to put those words in to action."
Emery also blamed Trudeau and the federal government for creating confusion. "Canadians expect marijuana to be legal. What kind of legalization is this? And that's why I'm saying Justin Trudeau has lied to us."