People In Yellowknife Build A Snow Castle From Scratch Every Year And It Looks Amazing
All hail the Snowking.
For the last two decades, people in Yellowknife have built astonishing snow castles as part of the Snowking festival. The builders use the pure snow and ice from Great Slave Lake to build a new winter wonderland from scratch every time.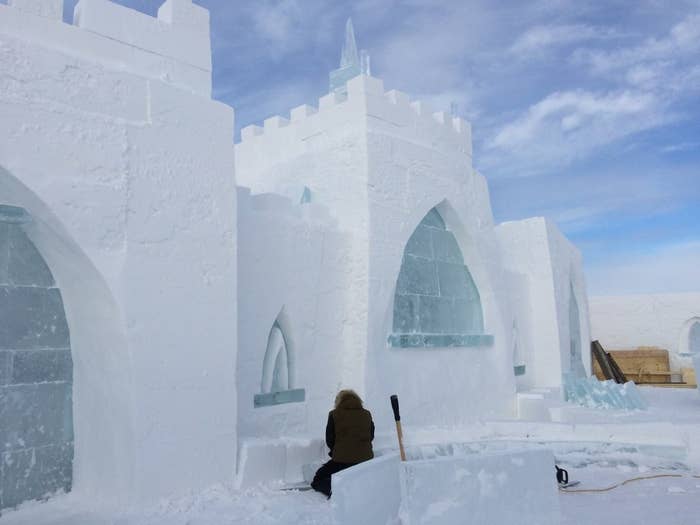 This is the Snowking. His real name is Tony Foliot, and the whole thing started back in 1996 when built his kids a snow fort to play in.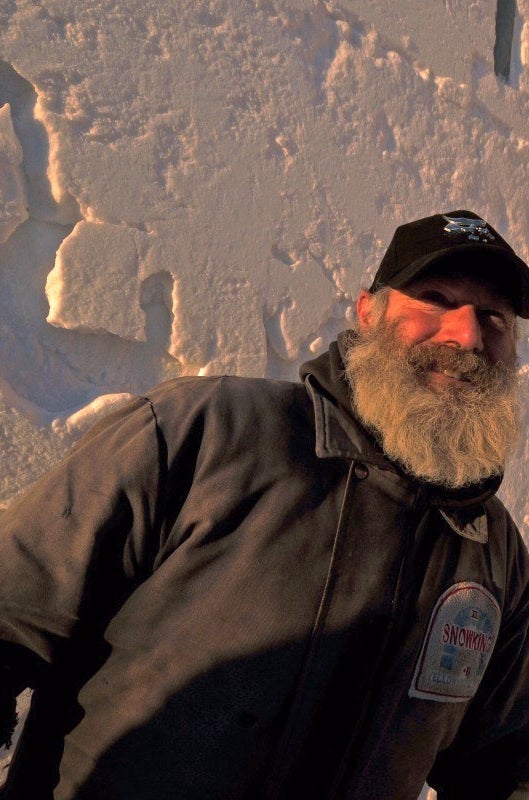 He and some friends kept building forts for their kids, and every year they became more and more elaborate. By the fifth year, it had turned into an annual month-long festival that highlights local arts and culture in a unique setting. (This is the 21st year of the Snowking Festival.)
According to its mandate, the festival must "capture the imagination of children and children at heart."
It all starts in November, when builders start cutting ice out of the lake. "That's when freeze-up happens and the ice is clearest," festival director Erika Nyyssonen told BuzzFeed Canada.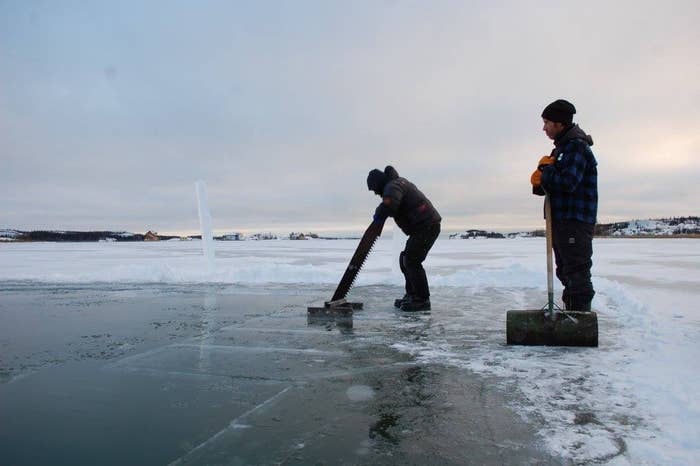 The blocks are cut to a uniform size and stockpiled for later use.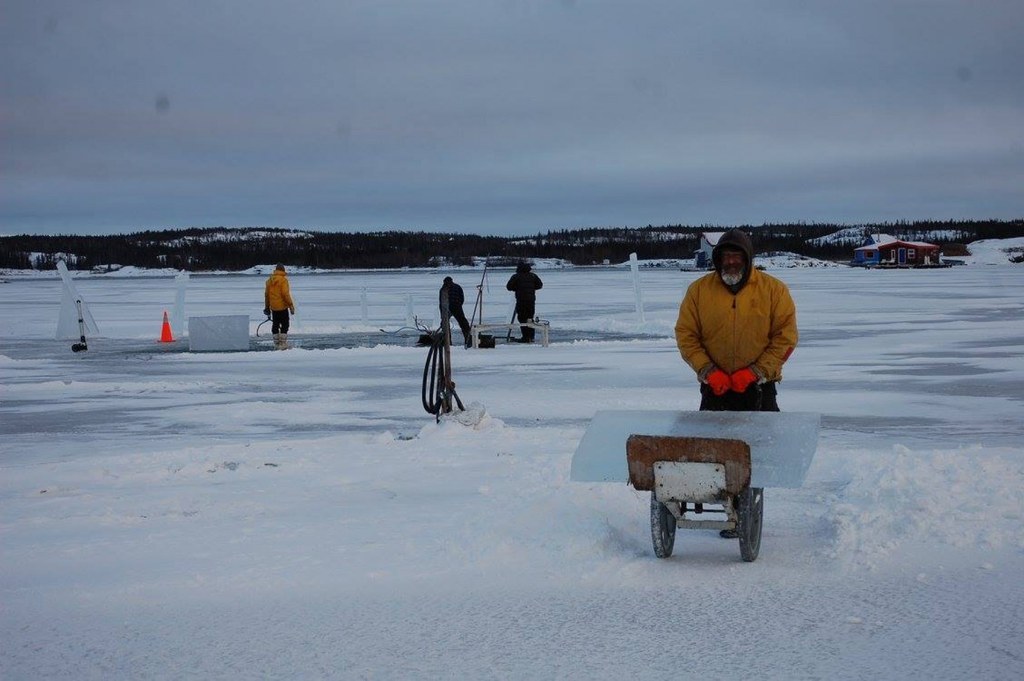 In January, the real building starts. The snow on the lake will be perfect for cutting out large blocks. This is how the castles were built for the first 9 or 10 years, but now the builders only use the snow blocks for the tops of the castle walls and other accents.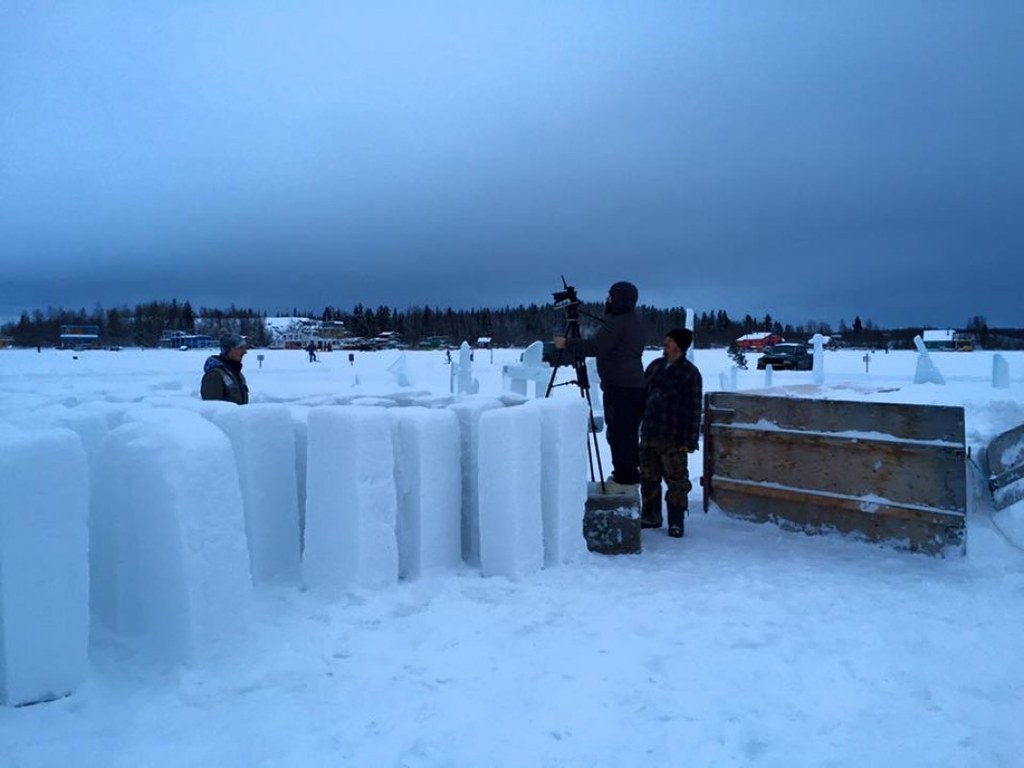 These days the walls are shaped with wooden forms.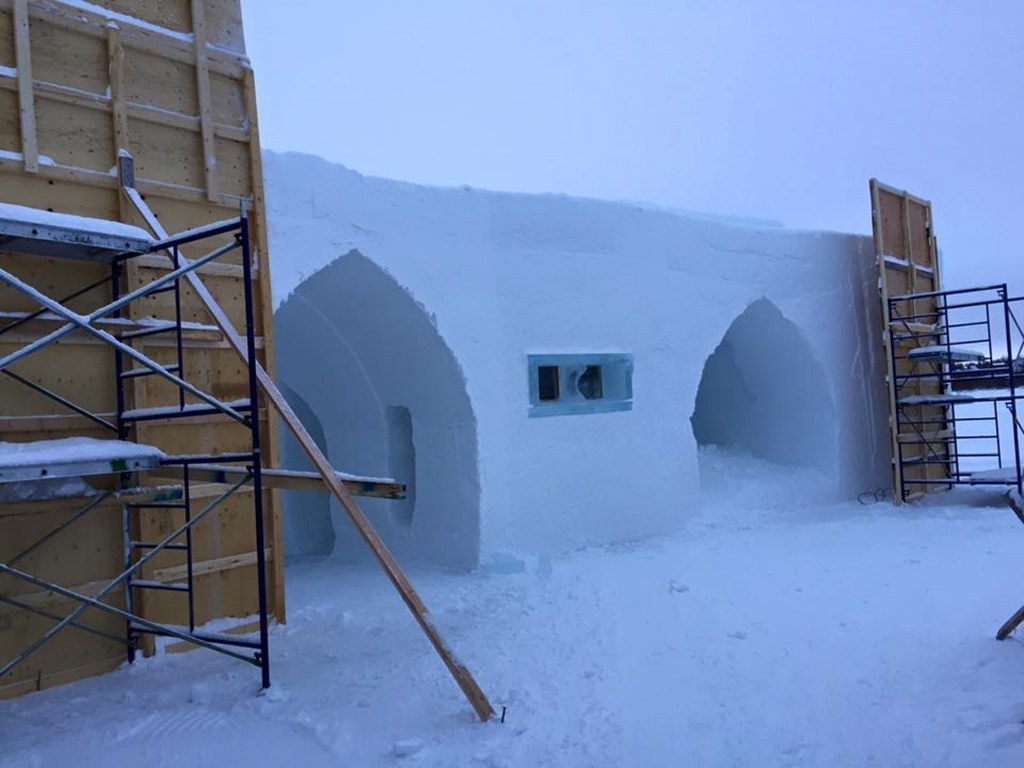 These are then filled in with a snow blower. "It's like pouring concrete, essentially," Nyyssonen said.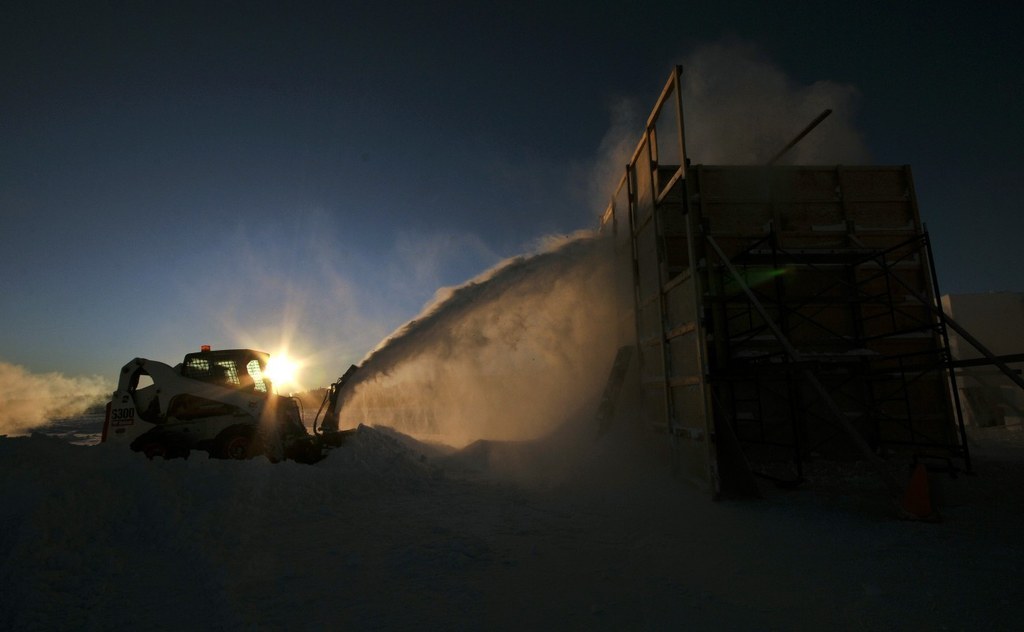 That's how you get straight, uniform walls on the castle.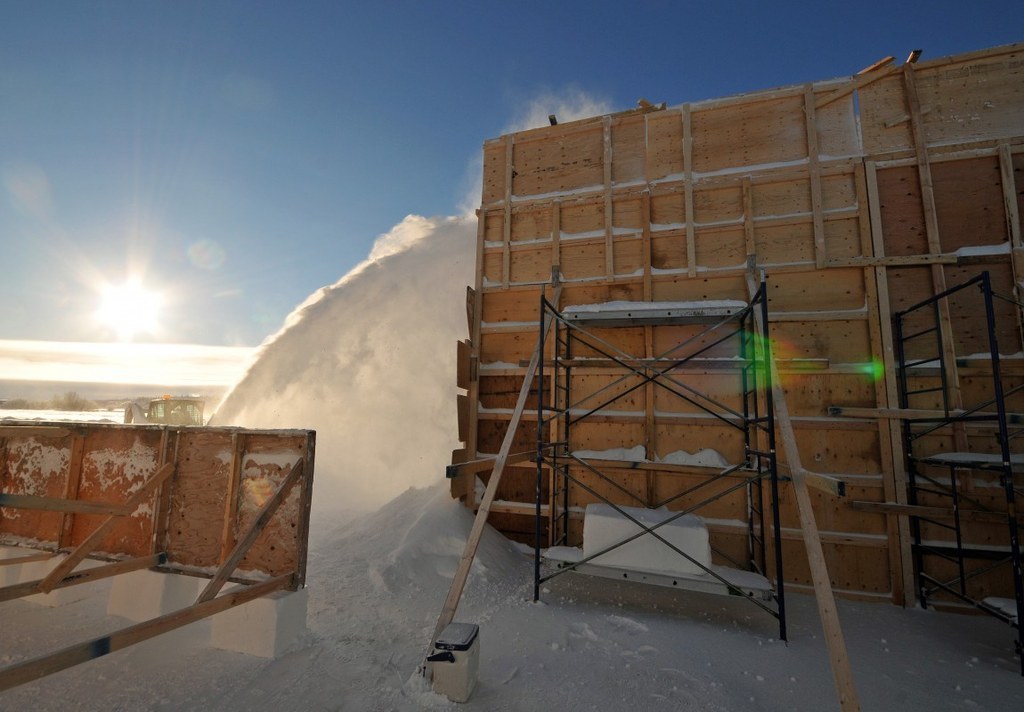 The design of the snow castle is usually settled in December during the planning stages, with a master blueprint guiding the build.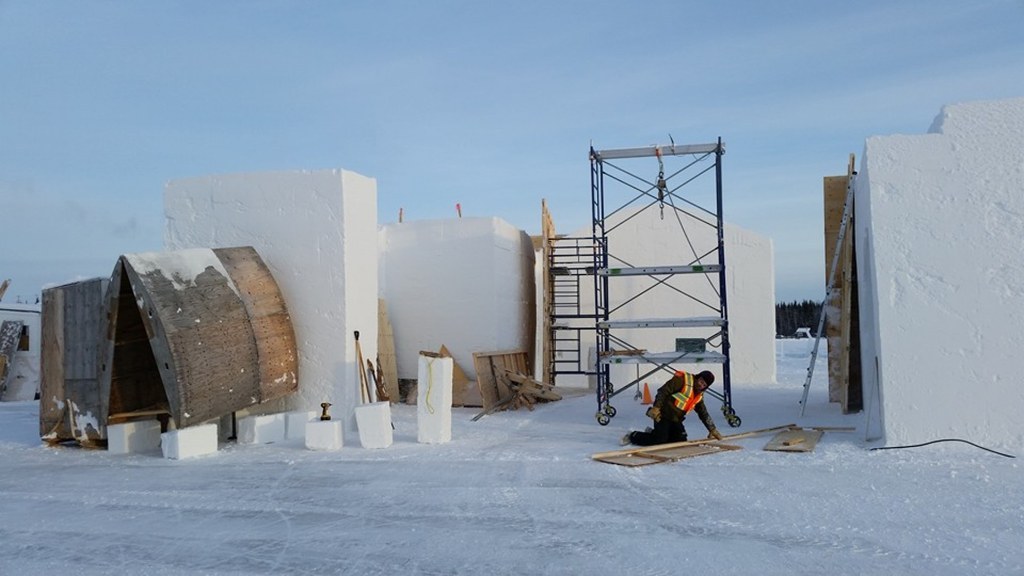 Even without a detailed blueprint, things came together just fine.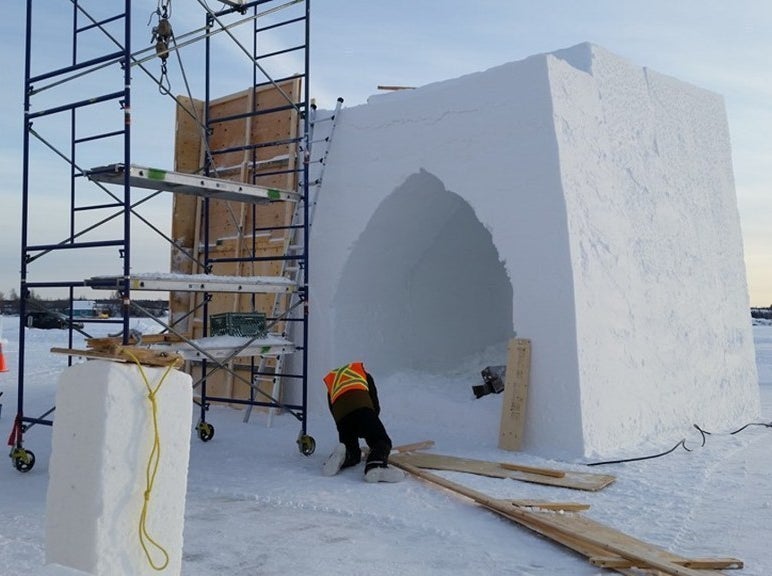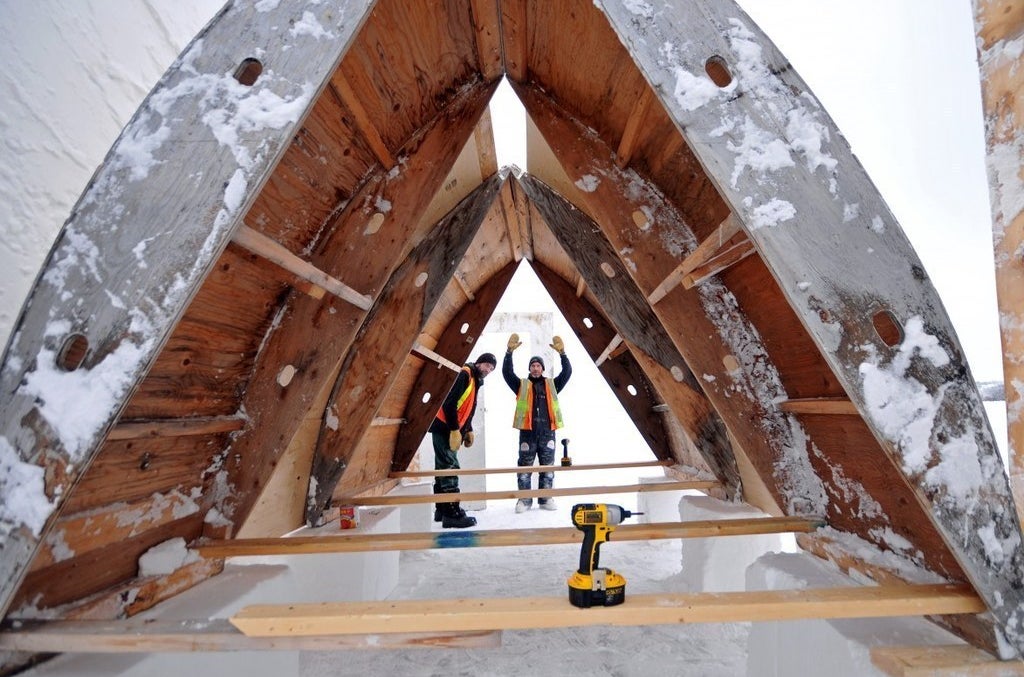 The result is a stunning snow castle on a frozen lake that will bring in about 12,000 visitors.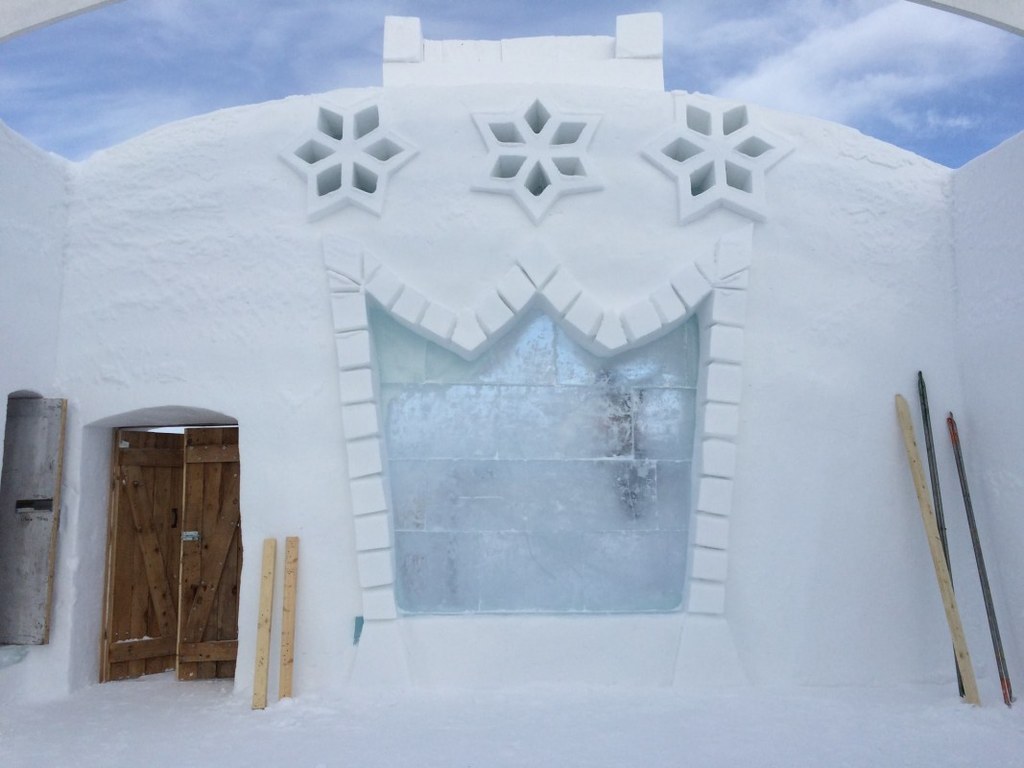 Throughout the month of March, there are puppet shows, plays, fashion shows, live music performances, and even raves.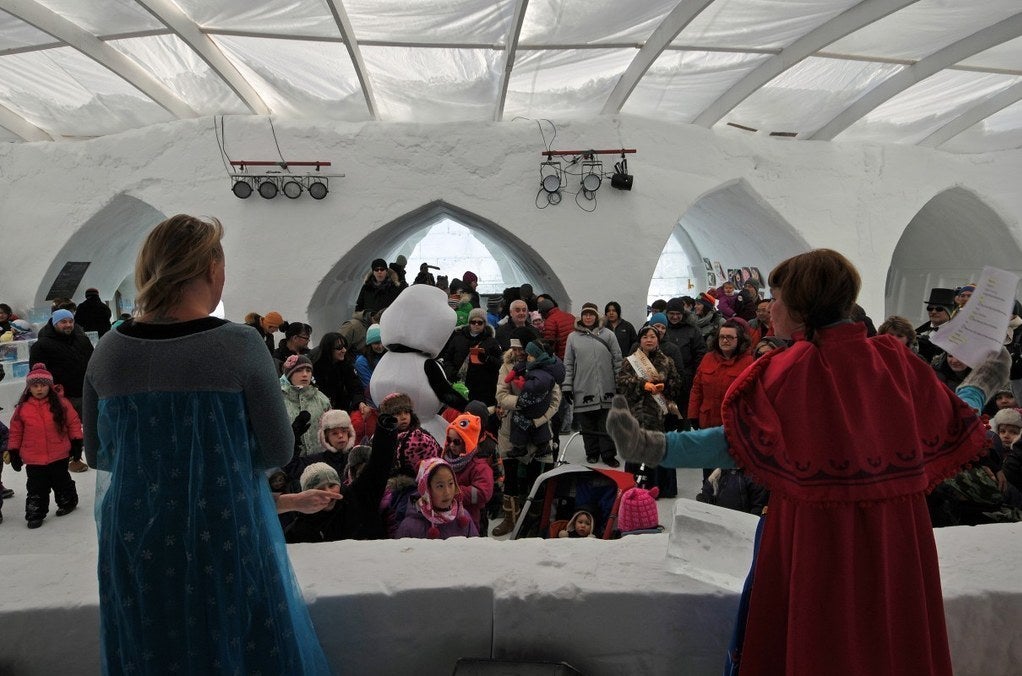 Most importantly: There's a freakin' ice slide!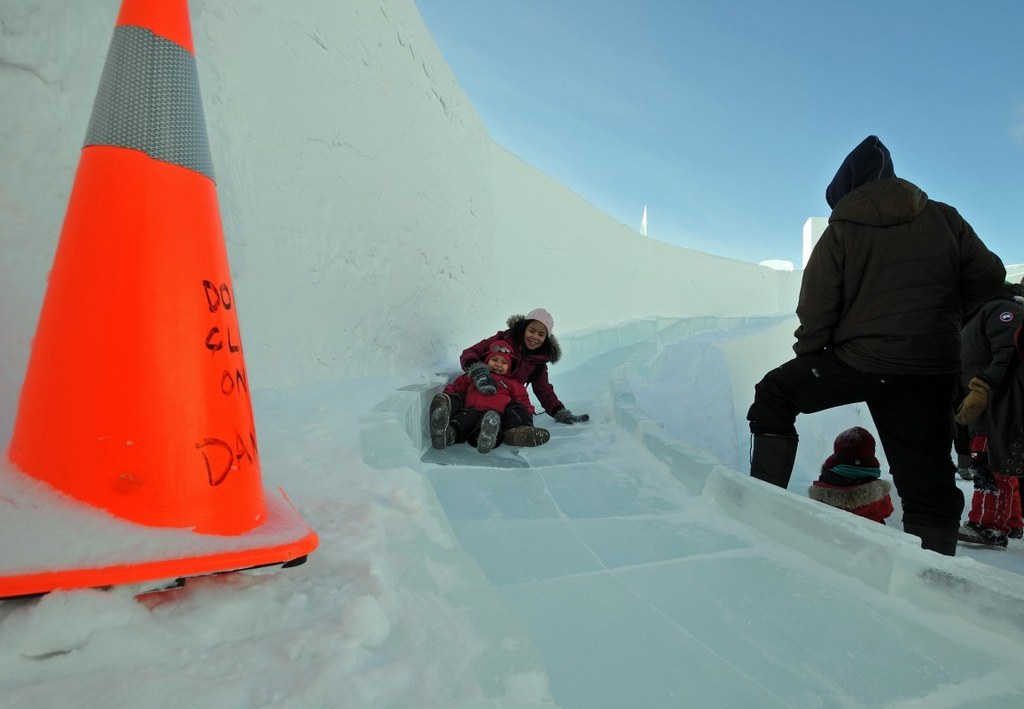 Magical.