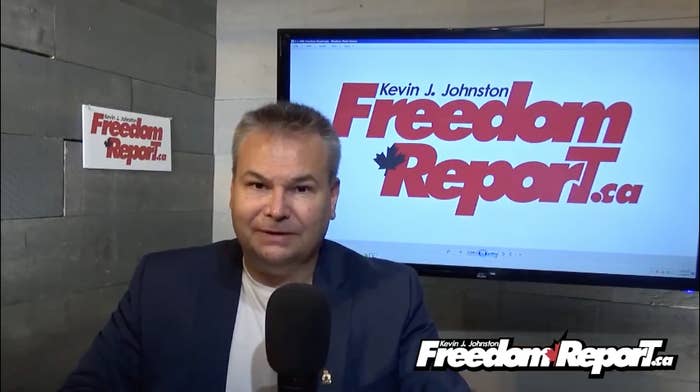 One of Canada's most prominent anti-Muslim voices, Kevin J. Johnston, has been arrested and charged with a hate crime.
Police announced on Monday that the 45-year-old activist and YouTuber had been arrested and charged with one count of "wilful promotion of hatred" for his online activity. If convicted, Johnston could face up to two years in prison, according to the Criminal Code.
Sgt. Josh Colley of Peel Regional Police told BuzzFeed Canada that Johnston's arrest was the result of a five-month investigation into multiple complaints. He said the charge is related specifically to Johnston's work targeting "the Muslim community."
Johnston, who is based in Mississauga, frequently publishes videos on YouTube and on his website, freedomreport.ca, that paint Muslims as a threat to Canadian society. He has said that Muslims can't be trusted not to lie, called for the banning of Islam and the Qur'an in Canada, and accused a Muslim member of parliament of being a "terrorist" who could be "shot by a Canadian patriot."
Earlier this year, amid a controversy over accommodating Muslim prayers in some Ontario schools, Johnston offered a $1,000 reward for secretly recorded videos of praying students who espouse "hate speech."
In 2015, he led a campaign against the construction of a mosque in Mississauga, claiming it would lead to a rise in sexual assault and kidnappings.
"Obviously we're working together with our community partners to deal with these issues of hate," Colley said. "This will not be tolerated."
BuzzFeed Canada has reached out to Johnston for comment.