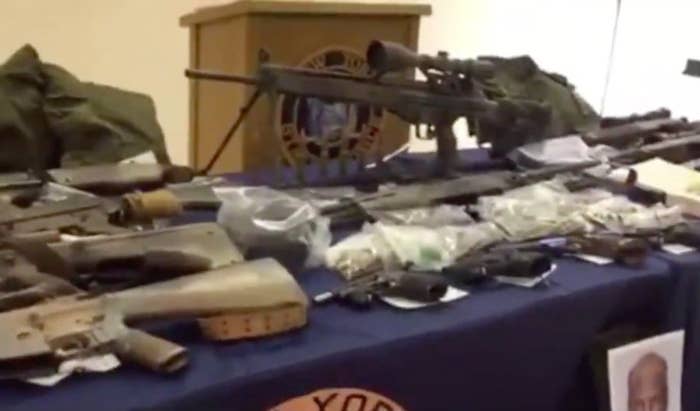 Numerous conservative websites falsely claimed this week that federal agents had raided Islamberg, a small Muslim community in New York, where they supposedly discovered a massive weapons stockpile. These stories, which described the "chilling" discovery as a result of action taken by President Donald Trump, were shared thousands of times on Facebook. But there was never any such raid, according to local and state police.

The residents of Islamberg are familiar with such hoaxes and misinformation being spread about their hamlet, which only has about 250 residents but looms much larger in some imaginations. It is often described online as a "jihadi training camp" and painted as a beachhead in a religious war against the US.
Islamberg was founded in the early 1980s by a group of American Muslims following the teachings of Syed Mubarik Ali Shah Gillani, a Pakistani religious leader who encouraged Muslims to leave the cities and embrace a communitarian lifestyle in the country instead. The hamlet also serves as the headquarters of The Muslims Of America, which operates similar Muslim communities around the US.
Gillani is believed to be behind the extremist group Jamaat al-Fuqra, and he has been investigated by US and Pakistani security for possible ties to terrorism. He has also spoken of "illuminati" puppet masters who pull the strings in the "Jewish world order," as highlighted by a 2010 Al-Arabiya TV documentary.
Muhammad Matthew Gardner, a spokesperson for The Muslims Of America, told BuzzFeed News the organization has no ties whatsoever to Jamaat al-Fuqra. He said The Muslims Of America follows Gillani's philosophy on community life, which does not include violence.
"He taught us how to practice Islam properly, with common sense and with reason," Gardner said. "He didn't teach us to hurt people or to tie suicide vests on and blow ourselves up. We're regular people."

Gardner said anti-Muslim sentiment is to blame for the suspicion of Islamberg, which can endanger residents. In 2015, former congressional candidate Robert Doggart planned to kill residents of Islamberg and "burn down their buildings" before he was arrested. He was just sentenced to nearly 20 years in prison for the foiled plot.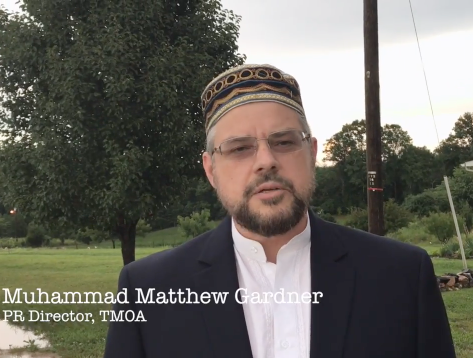 The latest round of reports focusing on Islamberg started in late May, when police in nearby Johnson City arrested a 64-year-old man, Ramadan Abdullah, for allegedly shoplifting four boxes of ammunition from a hunting supply store. After questioning, police obtained a search warrant and found a large cache of weapons and ammunition on the man's property — a stockpile they proudly displayed along with Abdullah's photo at a press conference announcing the bust a few days later.

"It's a tremendous blessing to take all of these high-powered weapons and high-powered ammunition off the streets," Johnson City Police Chief Brent Dodge said, according to the Binghamton Press & Sun-Bulletin.
Police say they found 16 weapons, including several assault rifles, and some 10,000 rounds of ammo. Abdullah was charged with several felony counts and could face up to 15 years in prison.

But the story didn't end there. The Clarion Project, which describes itself as an educational outfit that teaches "about the dangers of radical Islam," released a report earlier this month tying the weapons bust to Islamberg.
Citing anonymous sources, the report claimed the weapons were headed to Islamberg, where Abdullah was allegedly an "elder" involved in the founding of the hamlet.

Gardner, the Muslims of America spokesperson, denied all the allegations.
"He has never been a member of The Muslims Of America, he's not one of our elders, and he did not take part in the formation of Islamberg," Gardner said. Abdullah tried to join the organization many years ago, Gardner said, but he was denied because others "were very wary of him."

Johnson City police chief Brent Dodge also disputed the Clarion Project's findings, calling it a "false report."

"I don't believe at this time that [Abdullah] has any connection to Islamberg," Dodge told BuzzFeed News, adding that there is no indication any of the weapons police recovered were headed to the Muslim community.
New York State police captain Scott Heggelke has also said there is "no evidence to say that any of those weapons were destined for Islamberg."
Local law enforcement have maintained for years that online rumours about Islamberg have no basis in truth, but the reputation has been hard to shake, with new fantastical claims about the small community arising seemingly every few months.
The initial Clarion Project claims were soon twisted into something even more alarming by hyperpartisan conservative websites that falsely alleged a massive stockpile of illegal weapons was found in a raid on Islamberg.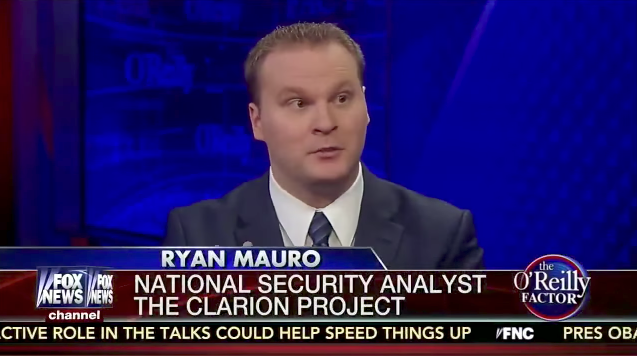 Ryan Mauro, the Clarion Project's national security analyst who co-authored the report, said he stood by its findings and that "local law enforcement is often unaware" of The Muslims Of America's history.

He also suggested the Clarion Project, which is often cited by anti-Muslim bloggers and activists, can't be driven by bigotry because it has three Muslim advisory board members.

"Clarion Project is a leader in promoting, and giving a platform to, progressive Muslim voices. I personally have provided much intelligence to authorities exposing real anti-Muslim threats, likely saving Muslim lives in the process," Mauro said in an email to BuzzFeed News.
Gardner, who said he had an acrimonious encounter with Mauro at an interfaith conference several years ago, said there's money to be made in smearing The Muslims of America and Islamberg. And he doesn't expect it to stop.

"For as long as this man lives he's going to believe we're a sleeper cell for some terrorist group," Gardner said of Mauro. "He keeps comparing us to ISIS and all this other stuff, and he has no goddamn proof. He has no proof at all for anything that he's saying."