1.
Look at these two buds.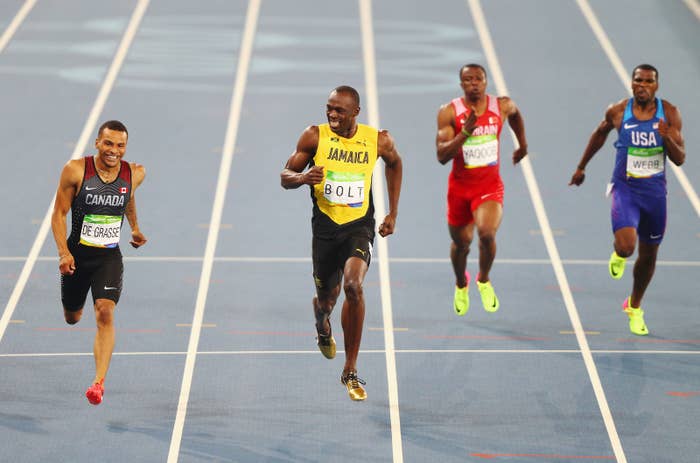 2.
Just running together, not a care in the world.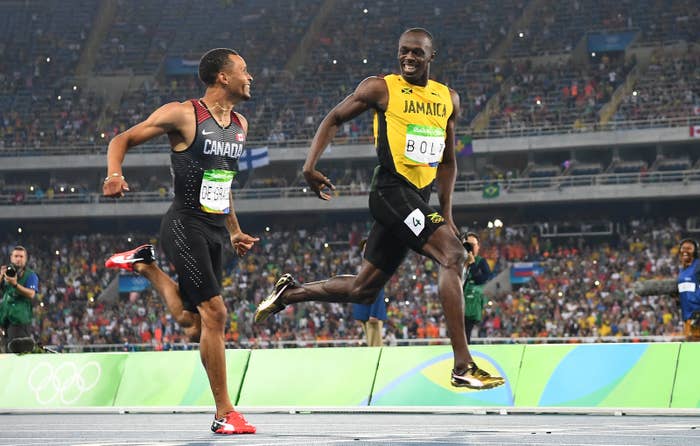 3.
You'd think this was just a friendly sprint down the street, not a semifinal at the dang Olympics.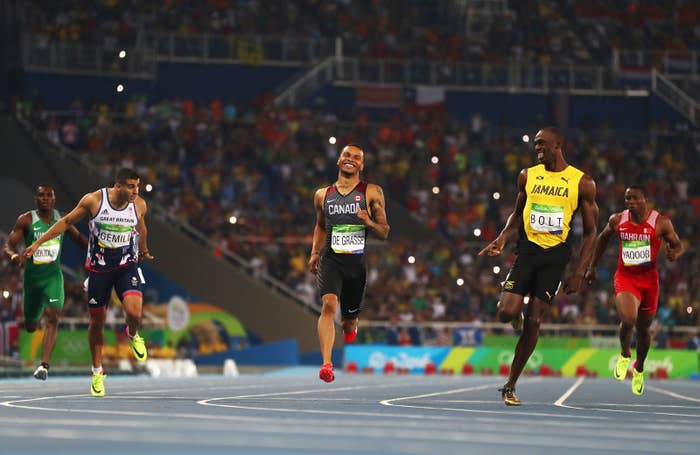 4.
Just two guys, and they're having a good time.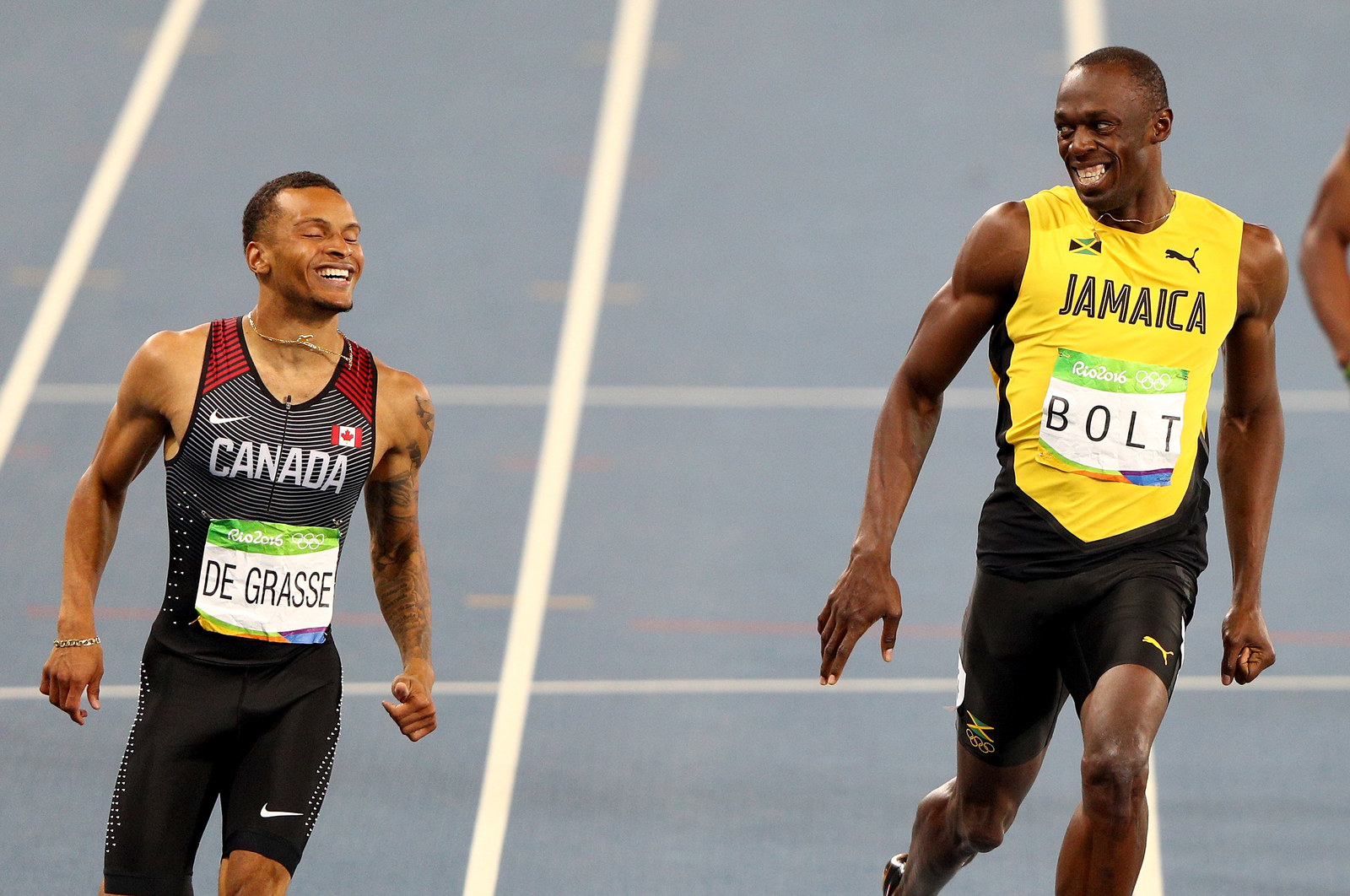 5.
"Are we having fun?" "The most fun in the world!"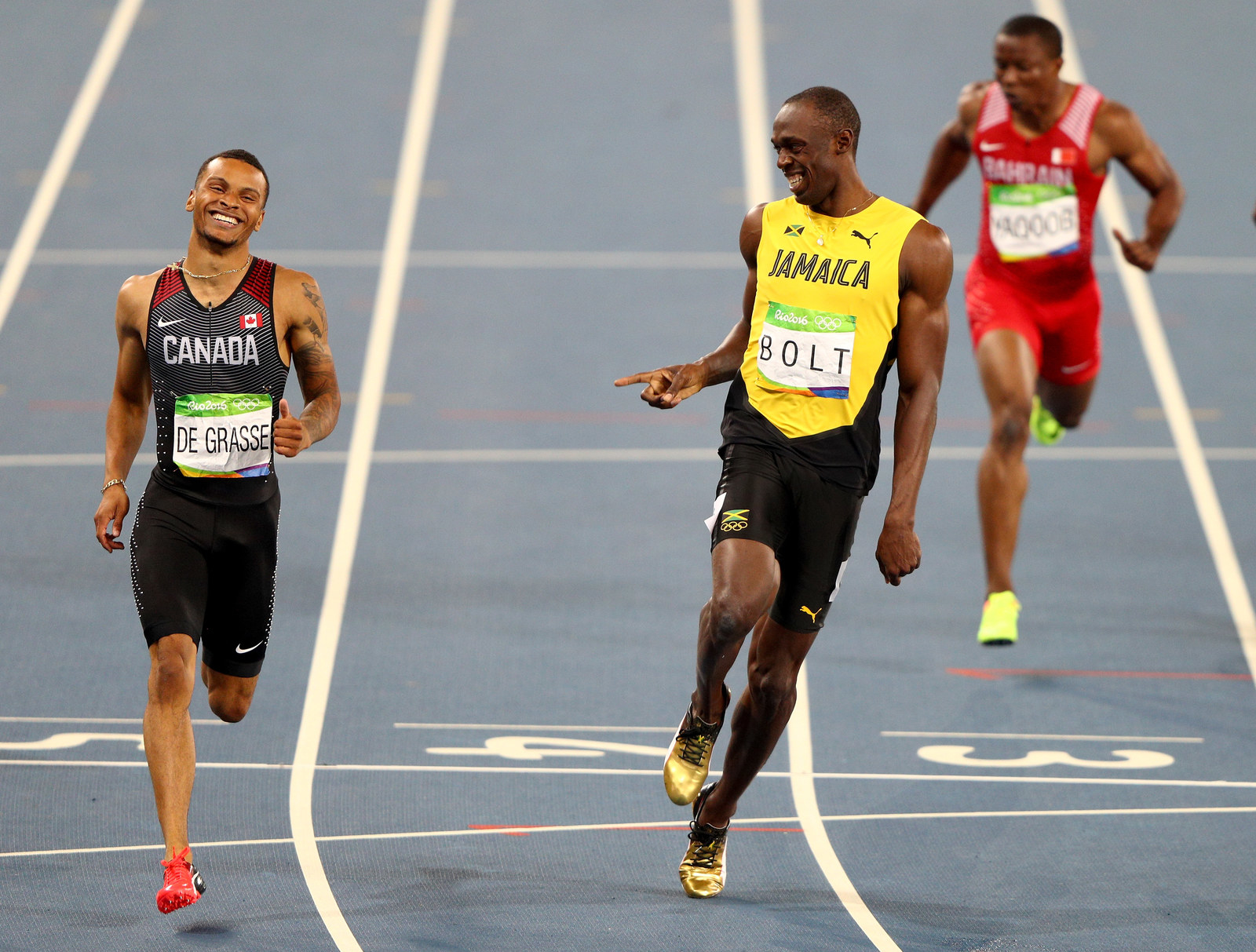 6.
Everyone else looks extremely pissed off by comparison.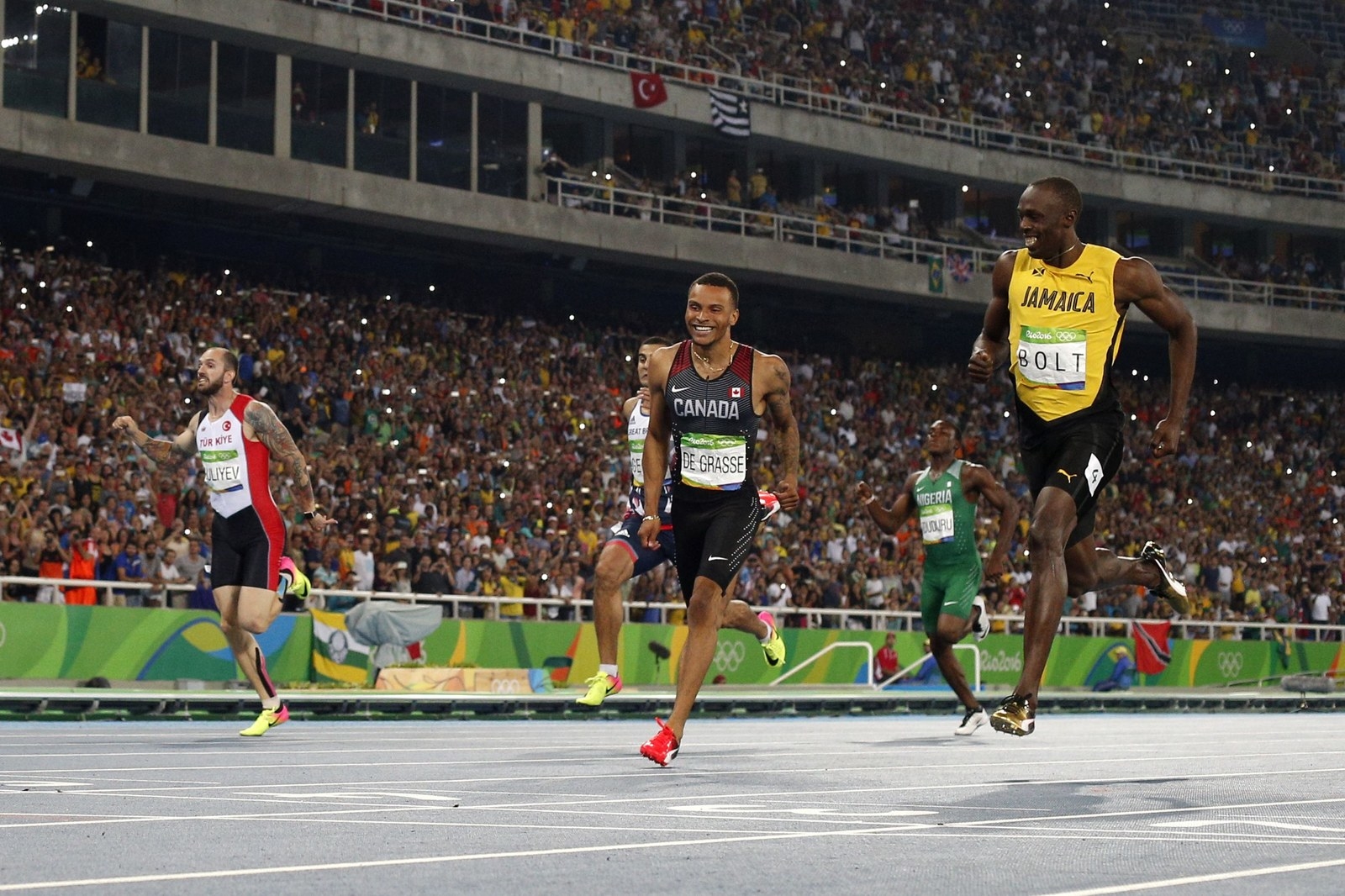 7.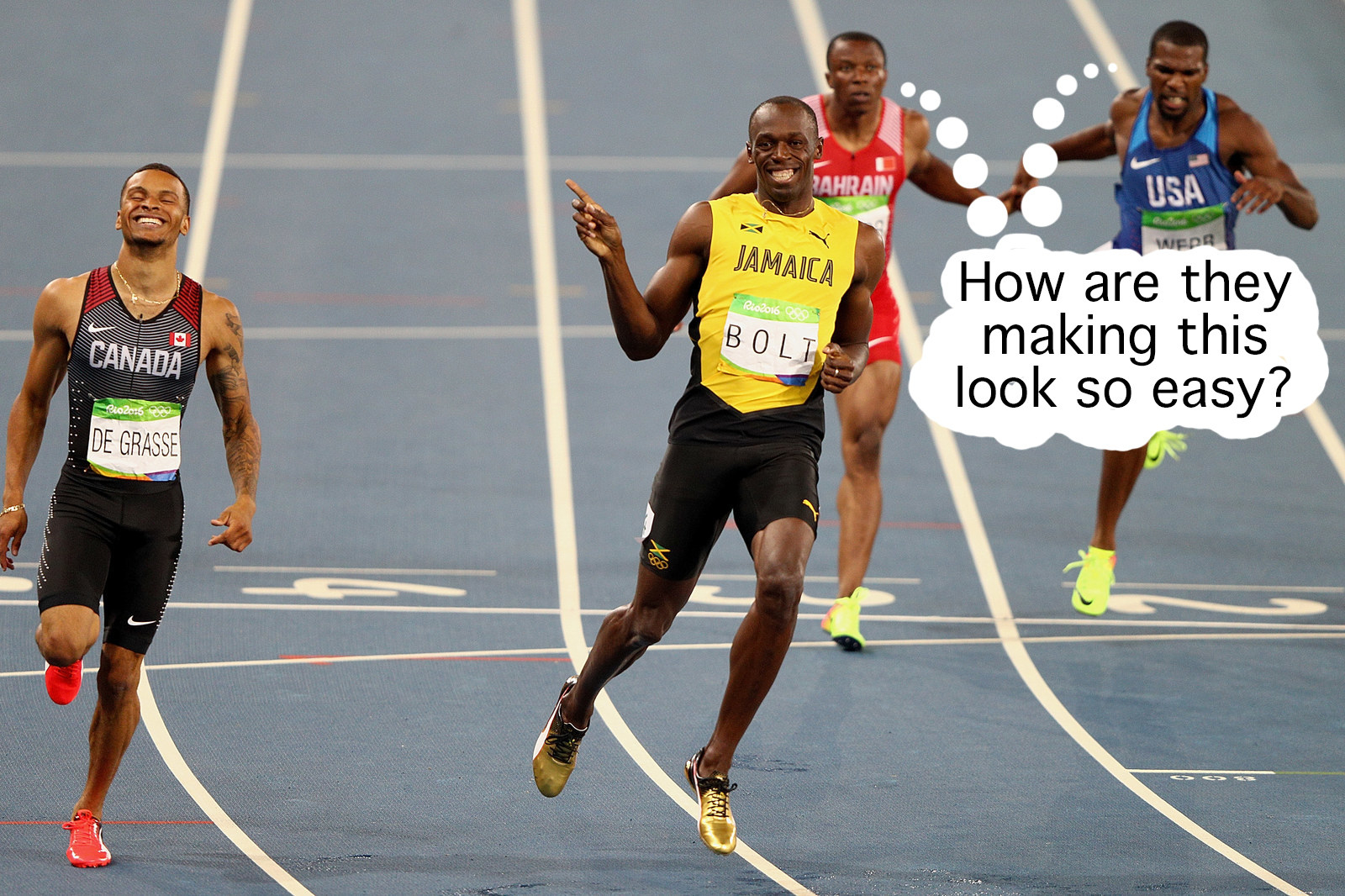 8.
"Wanna get some froyo later?"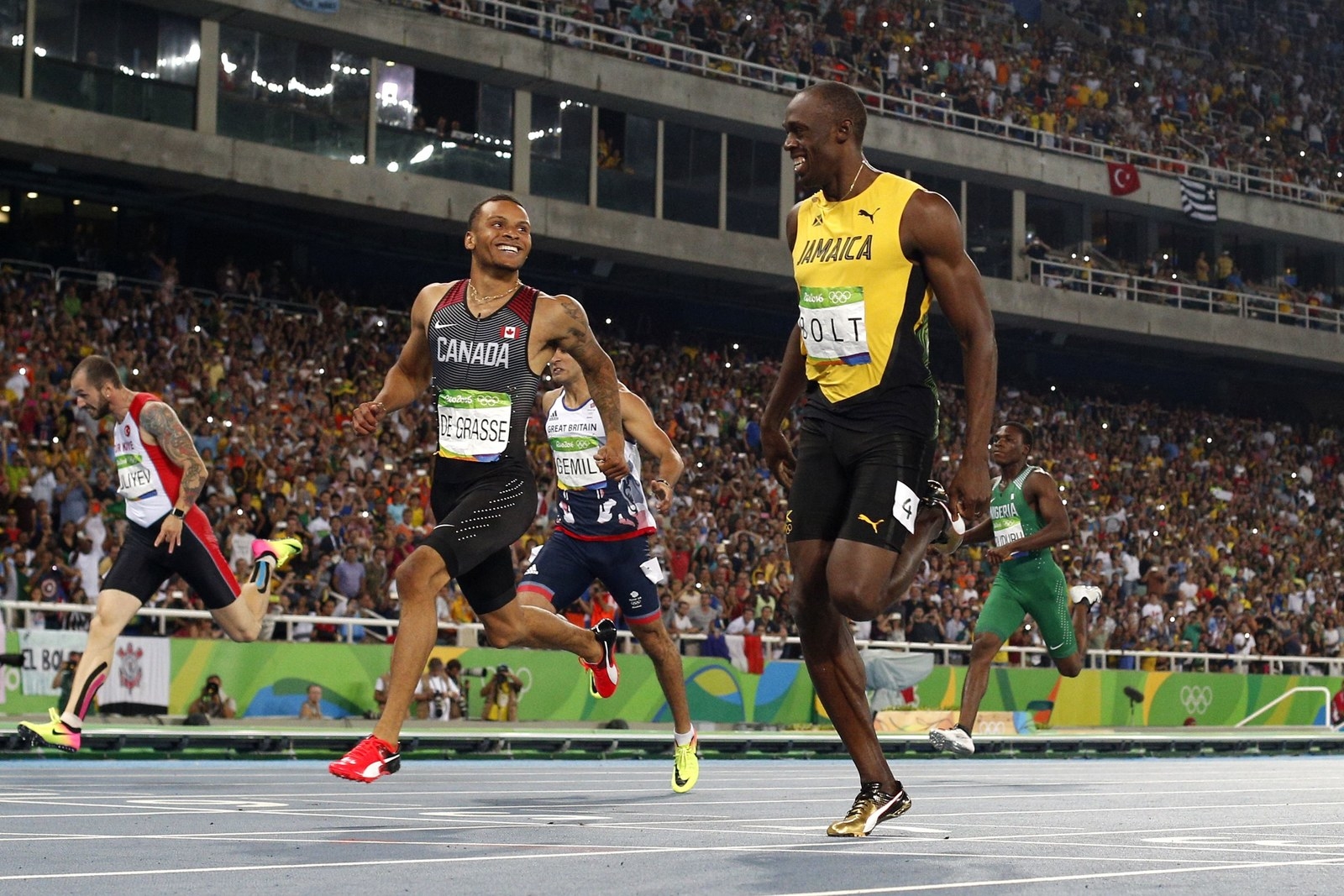 9.
The way De Grasse pushes Bolt not to let his guard down.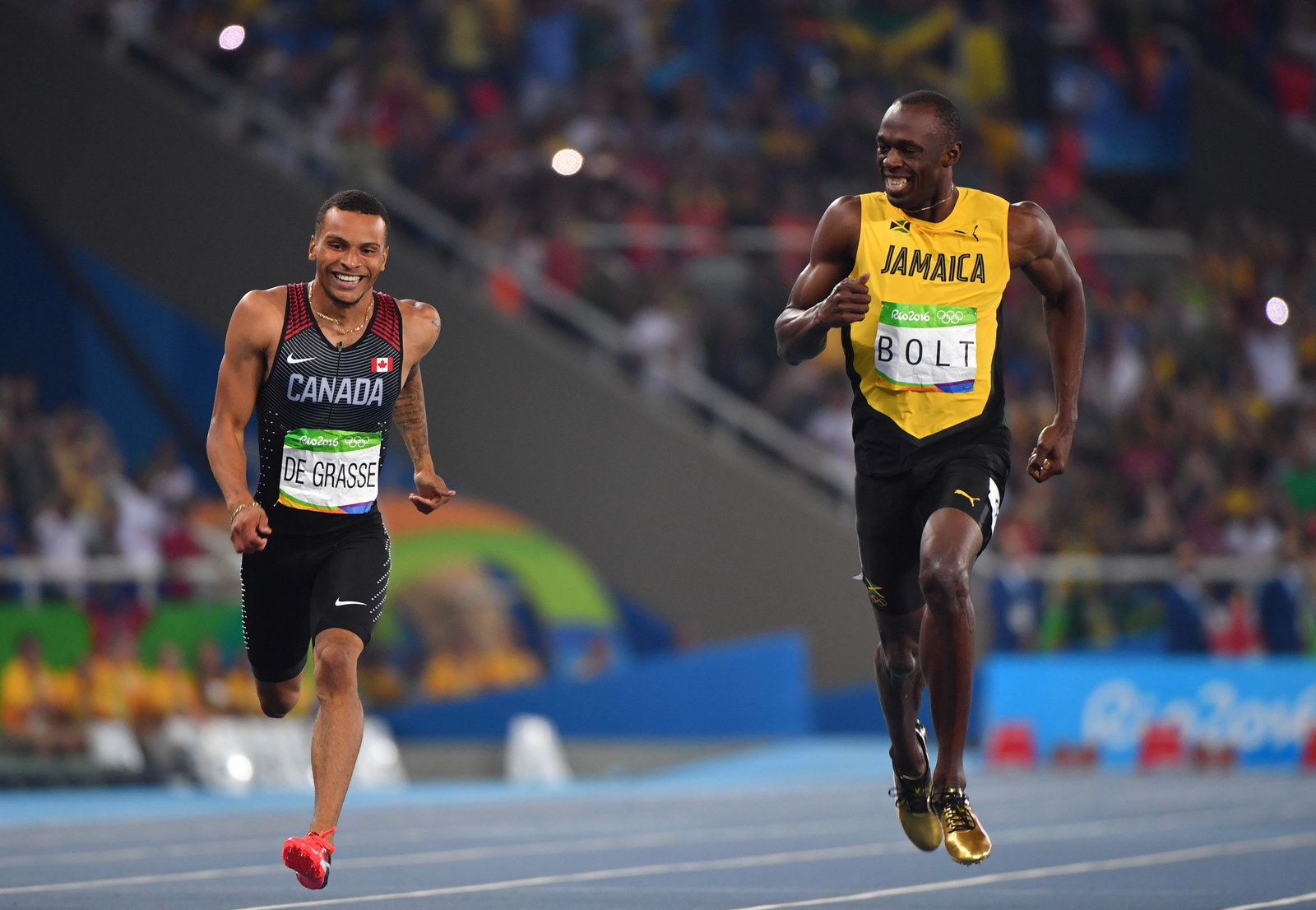 10.
And the way Bolt gently reminds him that he's still the GOAT.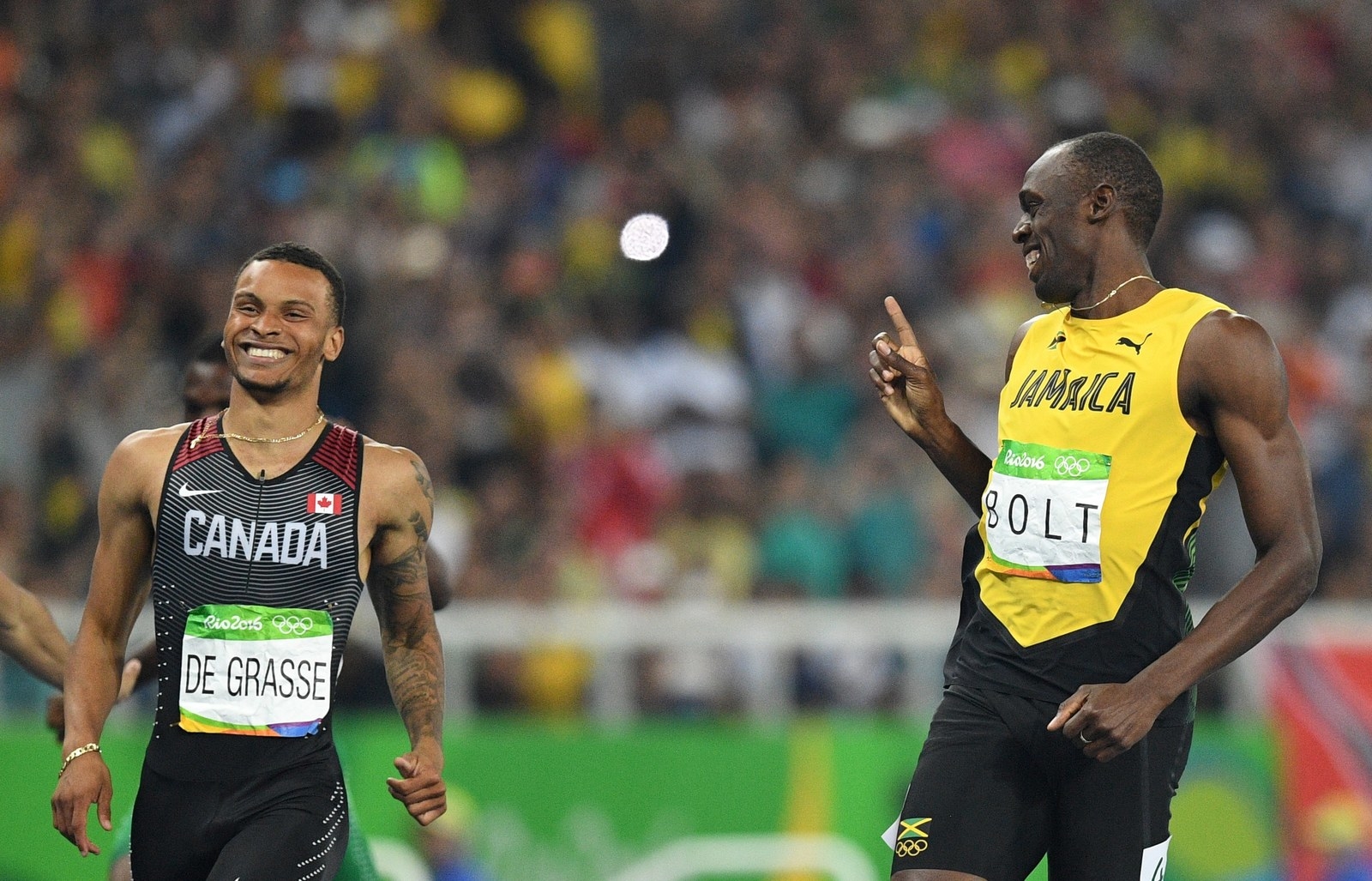 11.
The king and the heir apparent.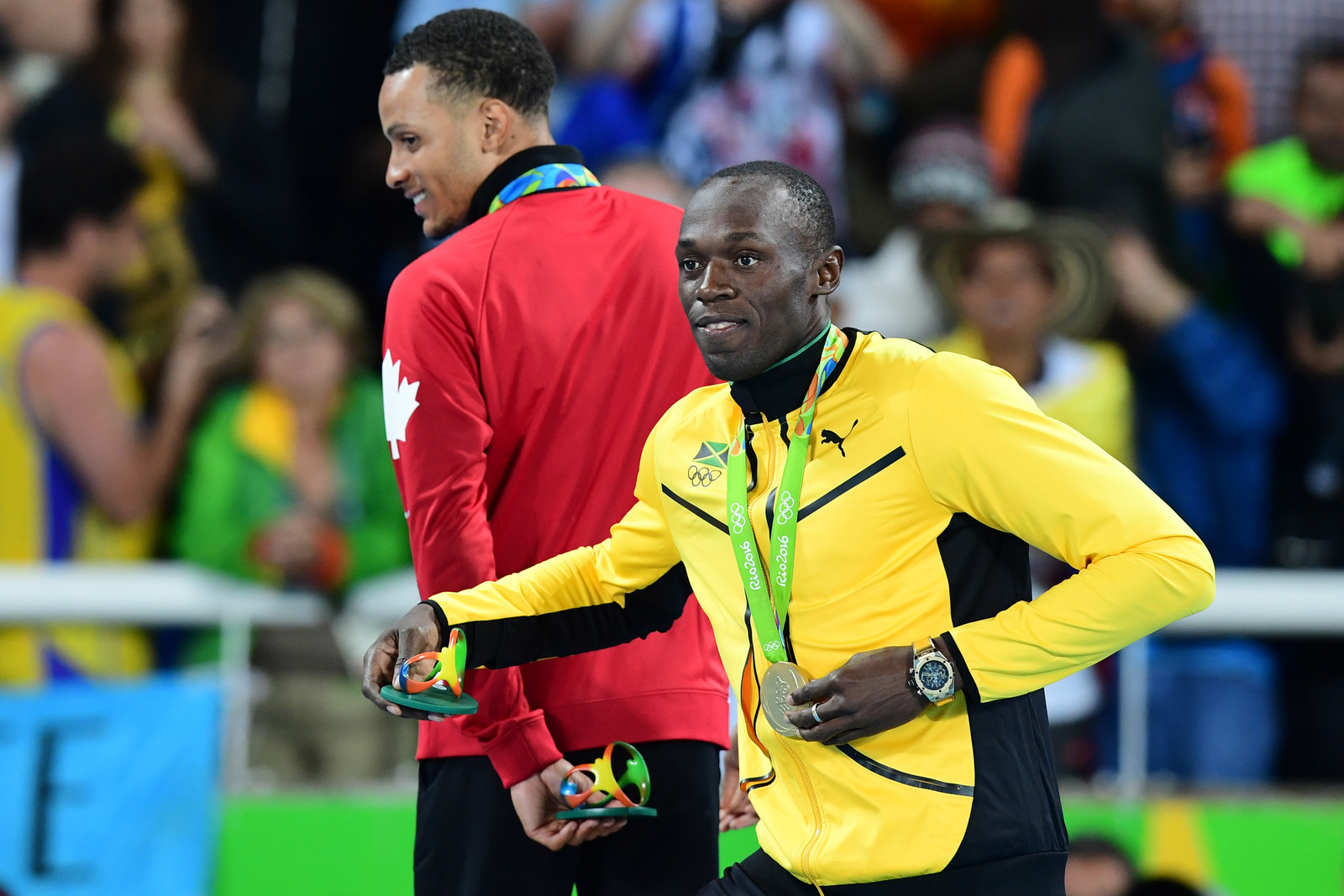 12.
Come 'ere, ya big lug.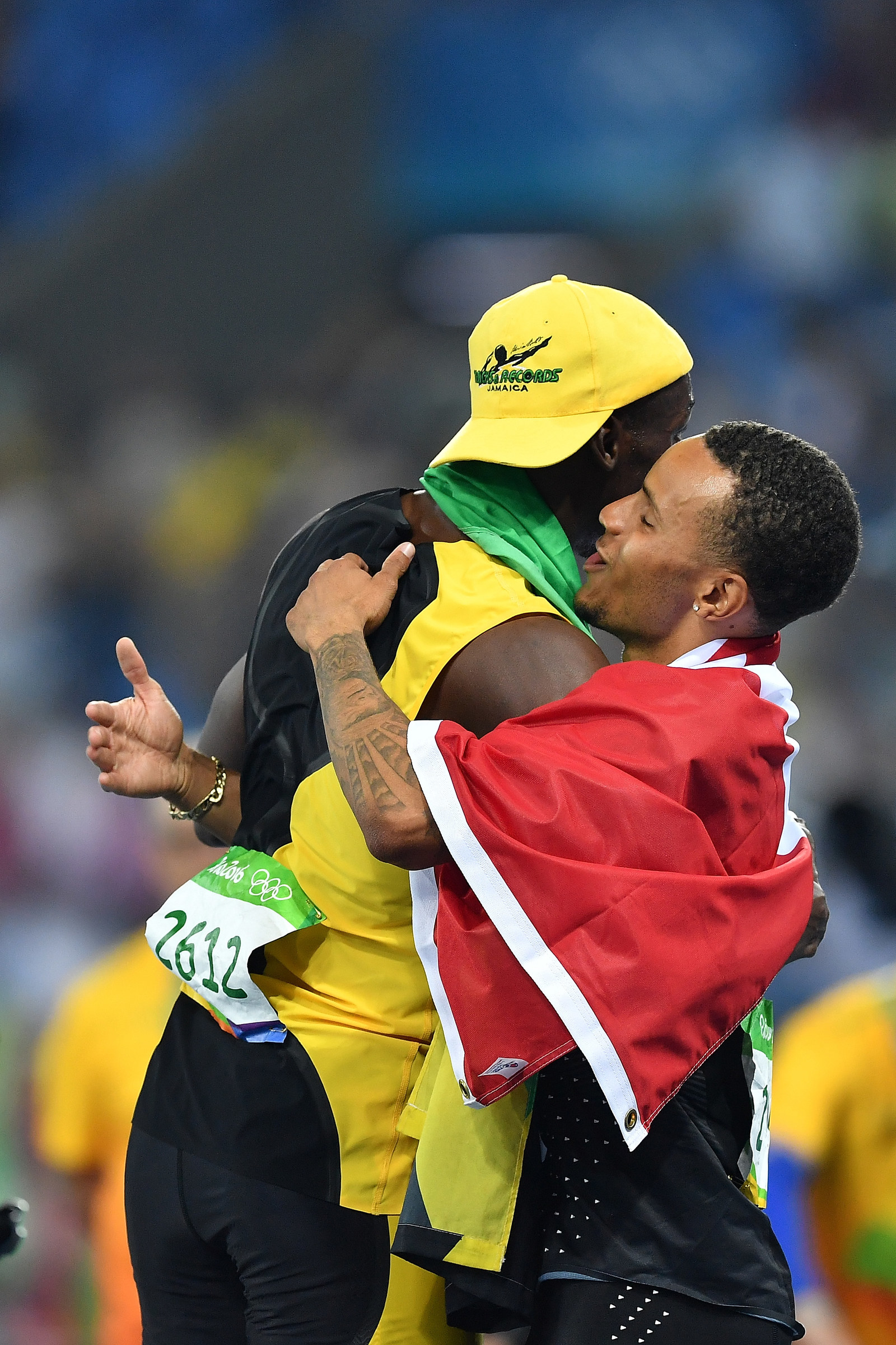 13.
Aww. 😍