The Netflix May Titles Have Dropped And Thank God Because This Self-Iso Thing Is Hard
Maybe I'll finally be inspired to watch something new for once.
With self-isolation measures still in place and many of us continuing to work from home, it's no surprise that the months of the year have slowly merged together to create one long, never-ending week.
But surprise, surprise — it's nearly May and that means another much-needed delivery of TV shows, movies and docos from Netflix Australia.
Now, brace yourself because a bunch of your fave series will be returning. I'm talking about Rick & Morty (weekly episodes from May 6), Dead To Me (May 8) and — gulp — the final season of Schitt's Creek (May 14).
Or if you fancy tuning into something new, check out Hollywood (May 1), Hannah Gadsby: Douglas (May 26) and Snowpiercer (coming soon in May).
In the mood for a longer watch that you can get stuck into? There's a lot of new movies to pick from, but The Half Of It (May 1), 18 Regali (May 8) and Unbreakable Kimmy Schmidt: Kimmy Vs. The Reverend (May 12) sound like the perfect way to spend a Friday night.
And if you're feeling like taking a walk down memory lane and rewatching an old fave, Netflix have got you covered. Flicks like The Edge of Seventeen (May 1), Mission: Impossible – Fallout (May 7) and The Butterfly Effect (May 15) will all be available.
As well as one of the most iconic Aussie films to date — Tomorrow, When The War Began, which is based on John Marsden's book series.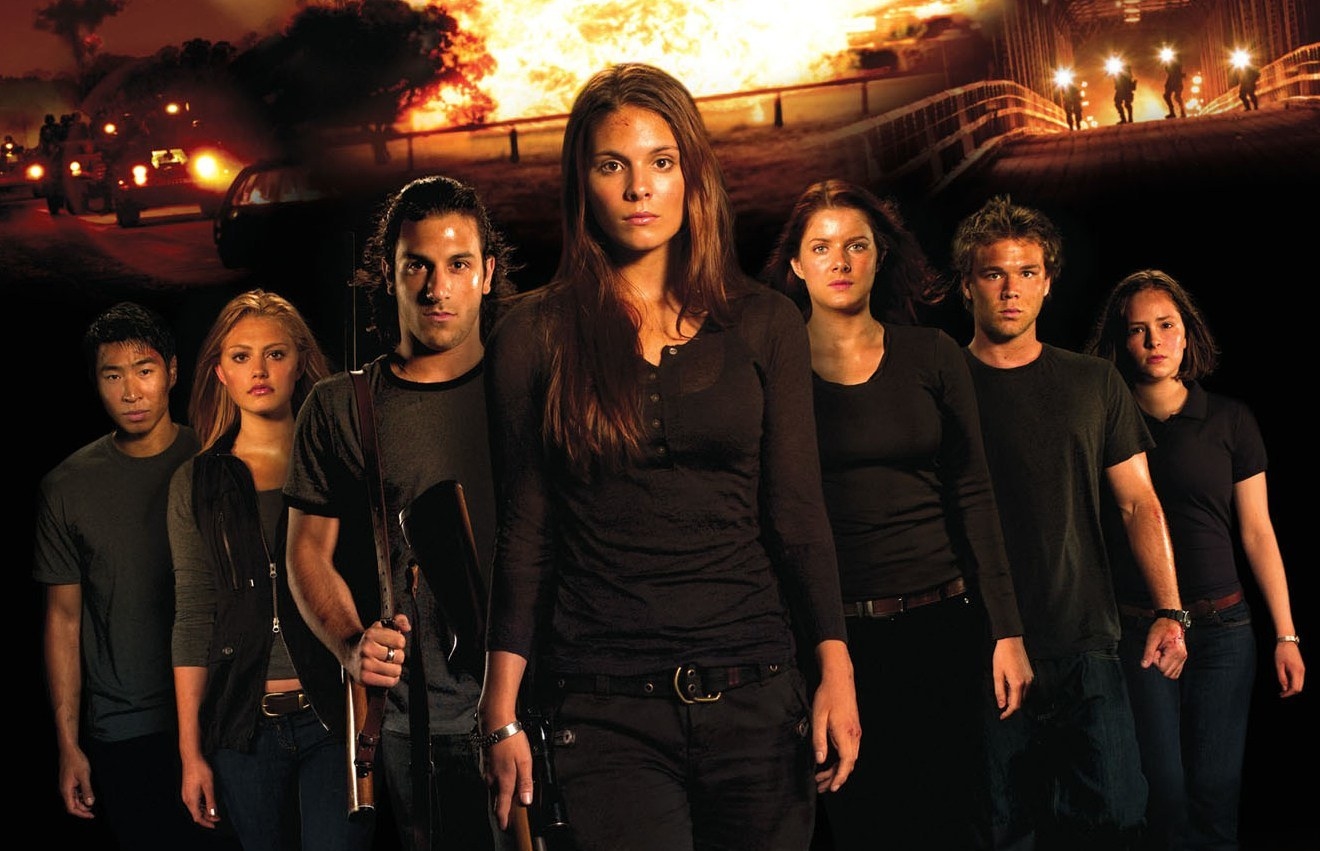 Anyway, that's it for this month. Remember to stay safe and take care of yourselves, friends.
Here's everything that's coming to Netflix Australia in May:
May 1
Casia Feliz
Into The Night
Hollywood
The Half Of It
All Day And A Night
Mrs Serial Killer
Tomorrow, When The War Began
Clash Of The Titans
The Edge Of Seventeen
Primal Fear
The Color Purple
Cracked Up, The Darrell Hammond Story
Osmosis Jones
May 4
Finding Your Feet
May 5
Jerry Seinfeld: 23 Hours To Kill
May 6
Workin' Moms: Season 4
Rick & Morty: Season 4 (Weekly episodes)
May 7
The Lovers
Mission: Impossible — Fallout
May 8
Dead To Me: Season 2
The Eddy
Valeria
Restaurants On The Edge: Season 2
Rust Valley Restorers: Season 2
18 Regali
May 11
Bordertown: Season 3
Have A Good Trip: Adventures In Psychedelics
Trial By Media
May 12
Unbreakable Kimmy Schmidt: Kimmy Vs. The Reverend
May 13
The Wrong Missy
May 14
Breaking In
Schitt's Creek: Season 6
May 15
Chichipatos
White Lines
Magic For Humans: Season 3
Dérapages
Te Quiero, Imbécil
She-Ra And The Princesses Of Power: Season 5
National Lampoon's Vacation
Kangaroo Jack
Human Nature
The Butterfly Effect
May 16
La Reina De Indias Y El Conquistador
Night School
May 18
The Big Flower Fight
May 19
Sweet Magnolias
Patton Oswalt: I Love Everything
May 20
Ben Platt Live From Radio City Music Hall
May 22
History 101
Selling Sunset: Season 2
Trailer Park Boys The Animated Series: Season 2
Control Z
The Lovebirds
The House With A Clock In Its Walls
May 22
The Little Rascals
May 23
Dynasty: Season 3
First Man
Halloween
May 25
Rebelión De Los Godinez
May 26
Hannah Gadsby: Douglas
May 27
I'm No Longer Here
The Kitchen
May 29
Space Force
Somebody Feed Phil: Season 3
May 31
The Little Stranger
Coming soon in May
Snowpiercer