Stop What You're Doing And Look At These Photos Of Matty J And Laura Byrne's New Baby
Say hello to little Marlie-Mae Rose Johnson! 💖
It's official – Matty J and Laura Byrne from The Bachelor Australia are parents!!
In an Instagram post, Laura shared the news of their "divine, little slice of human pudding" being welcomed into the world.
And guys, I think I need a minute to process because I am literally about to burst into tears.
Just look at this adorable, squishy and absolutely PERFECT baby.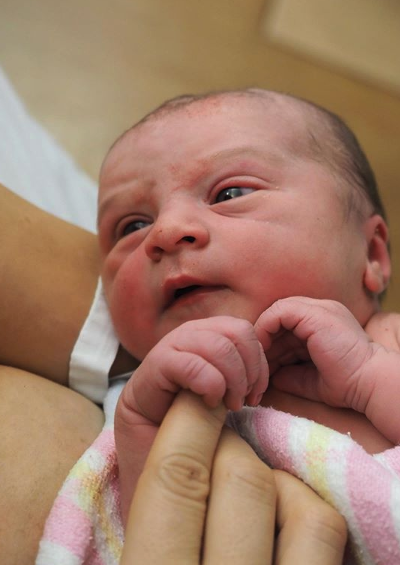 Laura also shared some intimate, behind-the-scenes photos of her and tiny, little Marlie-Mae, which are honestly SO beautiful.
While Matty shared this set of photos to his account with the caption, "Becoming a Dad was better than I ever could have imagined."
The couple recently got engaged, so this is the perfect end (and a new beginning!) to their Bachelor love story.
Congrats Matty J and Laura! I'll be over here in the corner, crying over these photos and cursing my single ass.