Turns Out True Love Exists Because Matty J And Laura From "The Bachelor" Just Got Engaged
Excuse me while I cry tears of happiness.
If you're a fan of The Bachelor Australia, you're probably aware of the romance between fan-favourites Matty J and Laura Byrne.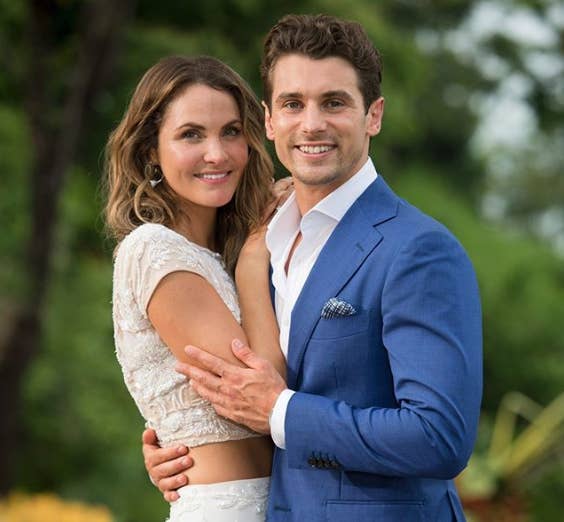 And in some wholesome news this week, they've just announced their engagement!
In a video posted to Instagram, Matty said: "There's absolutely no one else I'd rather grow old and senile with. I can't wait to start a family together and now I can't wait to be your husband! ❤️💍"
While Laura shared this adorable set of photos to her account.
The couple also recently shared the news that they were expecting a baby, which is mega exciting.
Congratulations to Laura and Matty J! It looks like true love wins after all.