Just in case you're not aware, this is KJ Apa and Cole Sprouse. You've probably seen them playing the dynamic duo of Archie Andrews and Jughead Jones on Riverdale.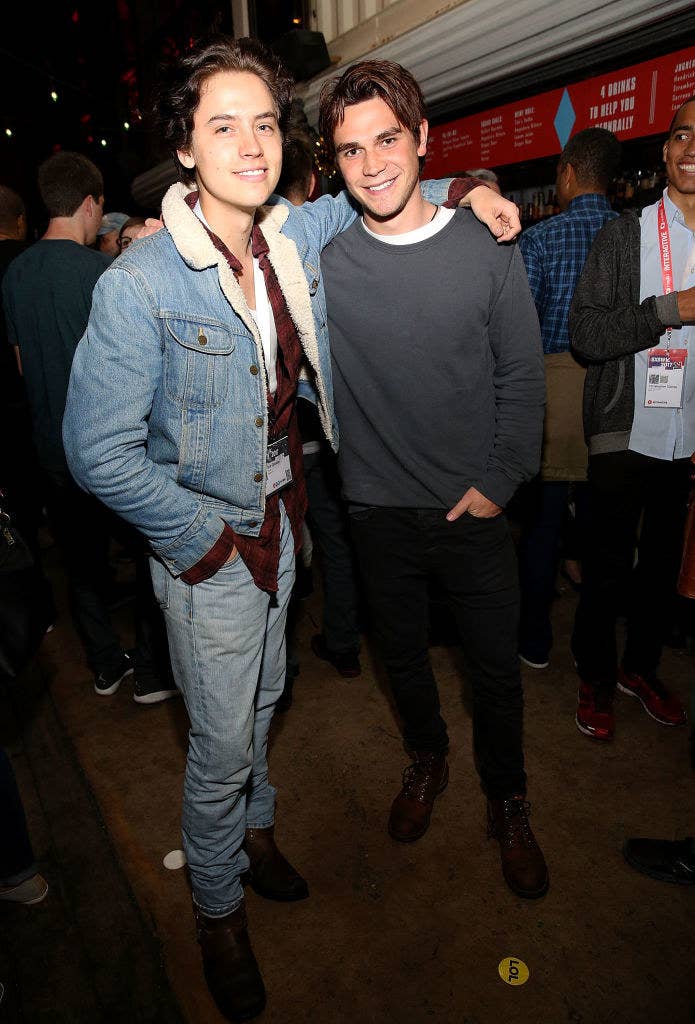 Now if you're at all familiar with the cast of Riverdale, or follow them religiously like I do on Instagram, you'll know that they're pretty close to one another both on- and off-set.
They're basically one big family. And like all good families, they love to roast one another!
This morning KJ tried to take a well-aimed swipe at Cole by posting this meme to Instagram.
While it seemed like an open and shut case of trolling, Cole decided to hit back at KJ with this witty comment.

The whole cast of Riverdale decided to join in, with each of them offering a different take on the whole situation.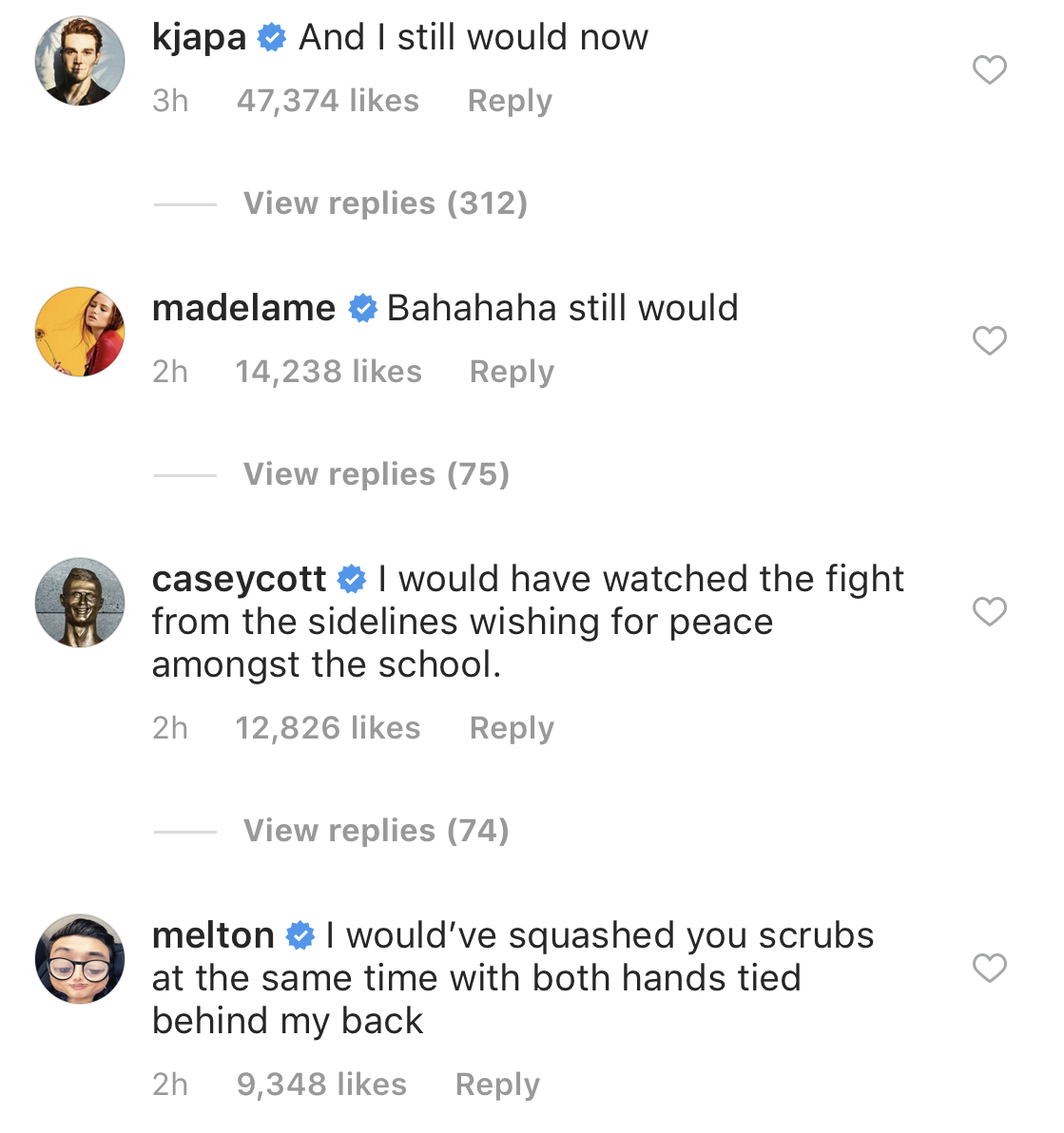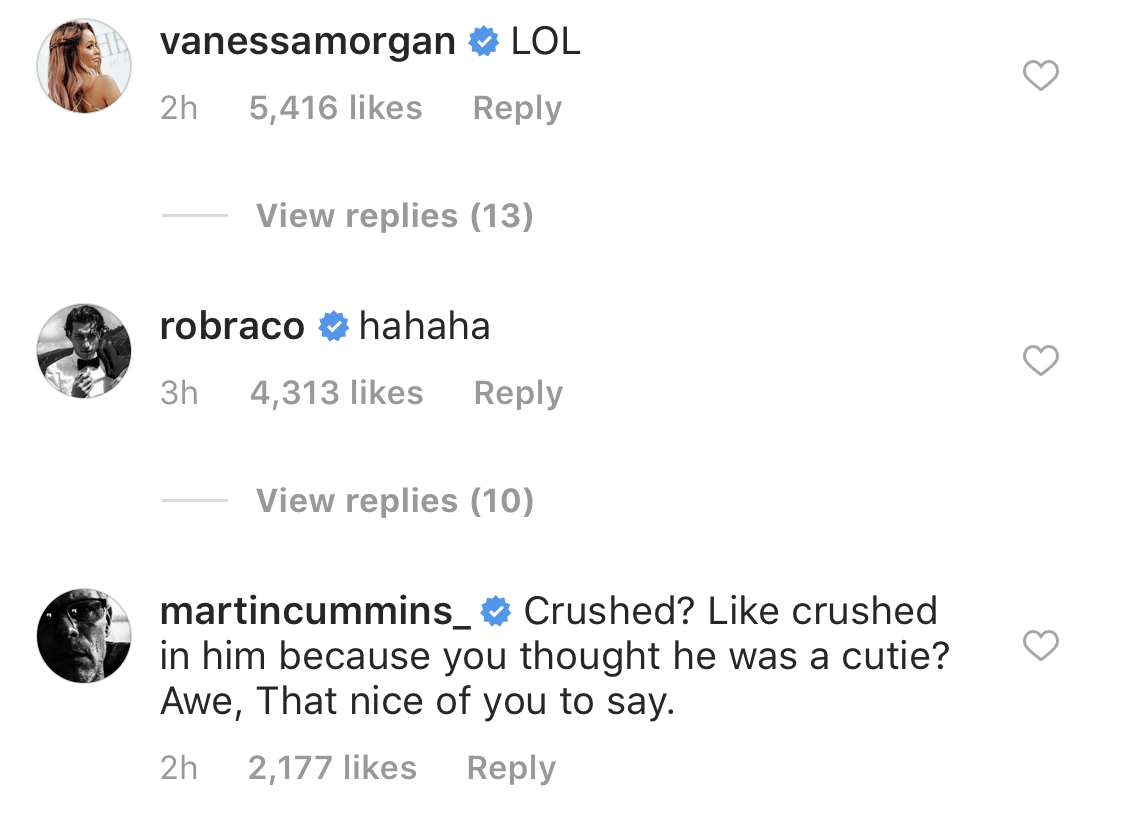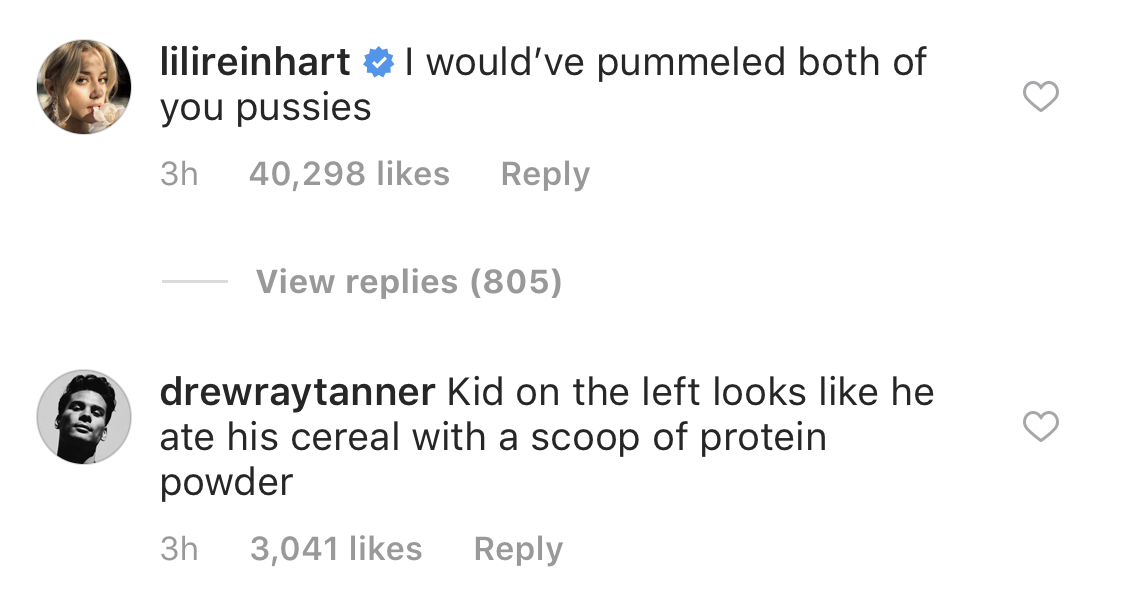 Even Lorde decided to voice her opinion on the matter.
Undeterred by the response he received, KJ posted the same meme to his Twitter...
...where he was unfortunately owned by Cole again. Lol.

I think it's safe to say Cole won this round. Happy trolling, boys!