The subject of women's sporting uniforms has been a hot topic lately, with Norway's beach handball team making international news when they were fined for refusing to wear bikini bottoms.
Other sporting teams have chosen to take a stand against sexist regulations for clothing, including the women of Germany's gymnastics team who are currently competing at the Tokyo Olympics.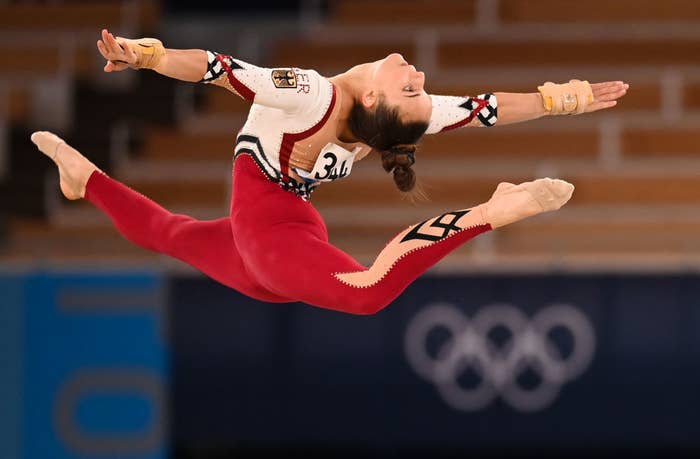 During training and events, the team has chosen to forgo the usual bikini-cut leotards in favour of full-body suits, which cover their legs and ankles.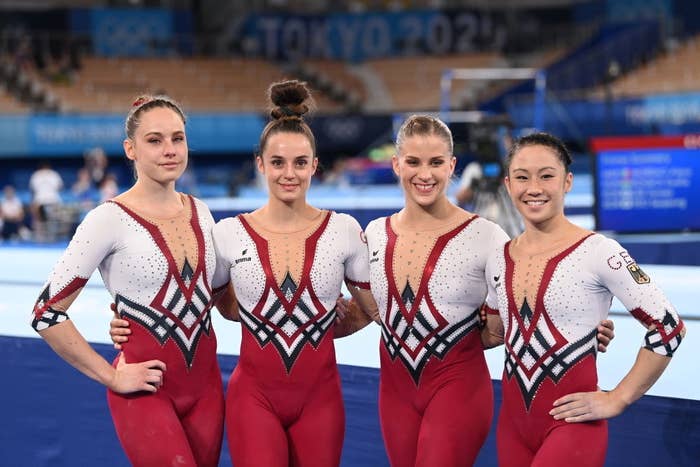 The full-body unitards were first worn in April at the European Championships and were branded as a statement against "sexualisation in gymnastics" by the German Gymnastics Federation.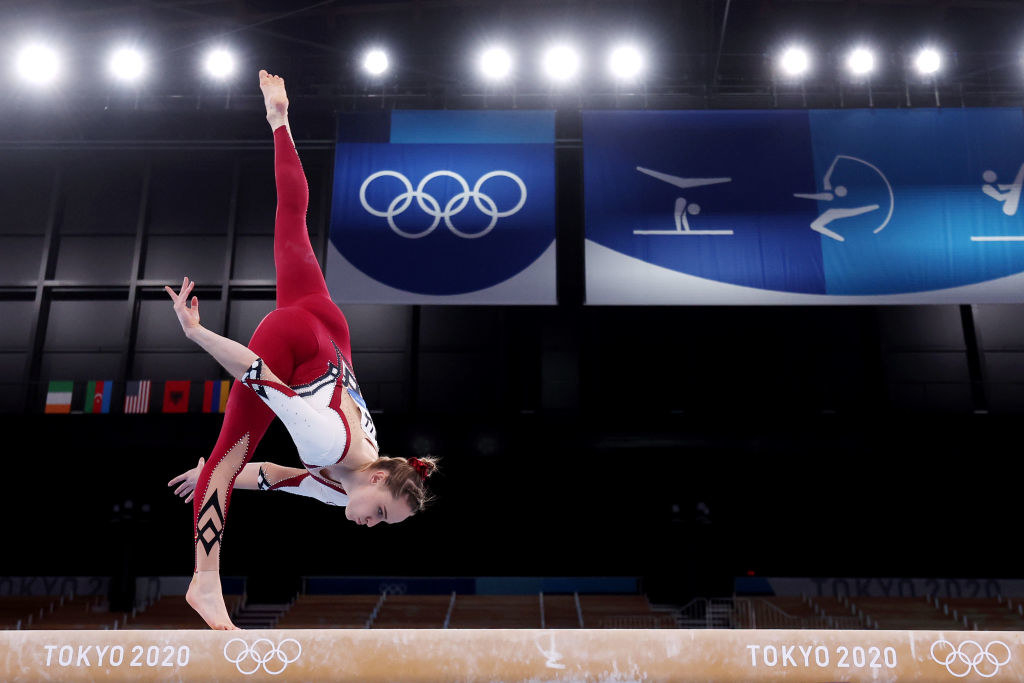 In an interview with ZDF, German gymnast Sarah Voss explained her decision to wear the unitard at the time, saying: "We women all want to feel good in our skin. In the sport of gymnastics, it gets harder and harder as you grow out of your child's body. As a little girl, I didn't see the tight gym outfits as such a big deal. But when puberty began, when my period came, I began feeling increasingly uncomfortable."
Fast forward to the Olympics and her teammate, Elisabeth Seitz, has explained that the decision to don the full-length suits at the Games was made together as a group, with the full support of the coaches.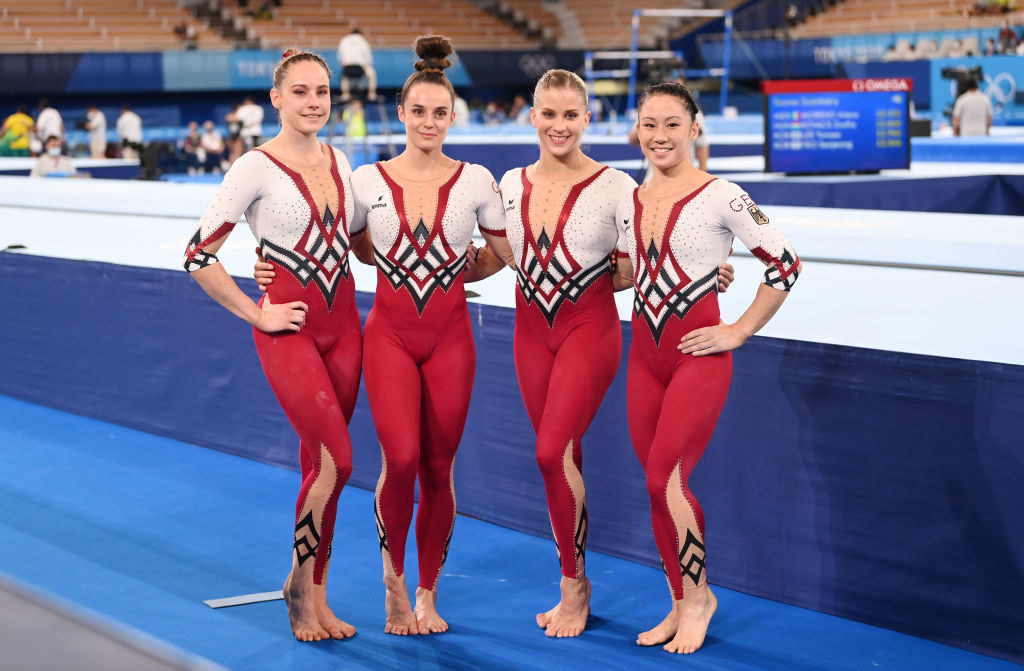 Seitz said: "It's about what feels comfortable. We wanted to show that every woman, everybody, should decide what to wear."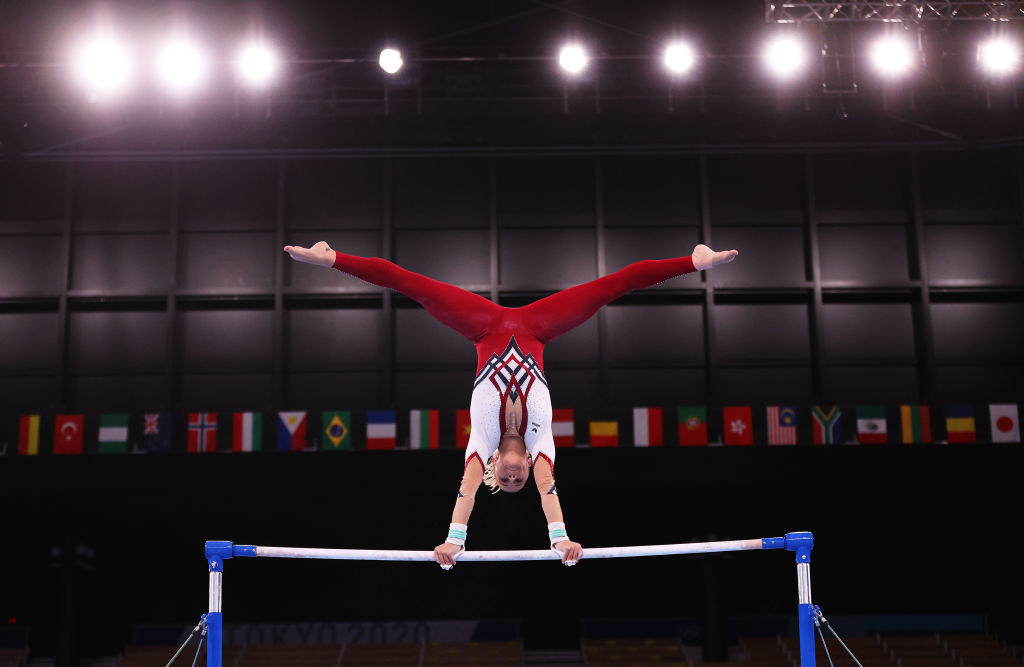 She also highlighted that while the unitard was their preferred choice, all gymnasts should be free to decide what they want to wear, based on how they're feeling on the day.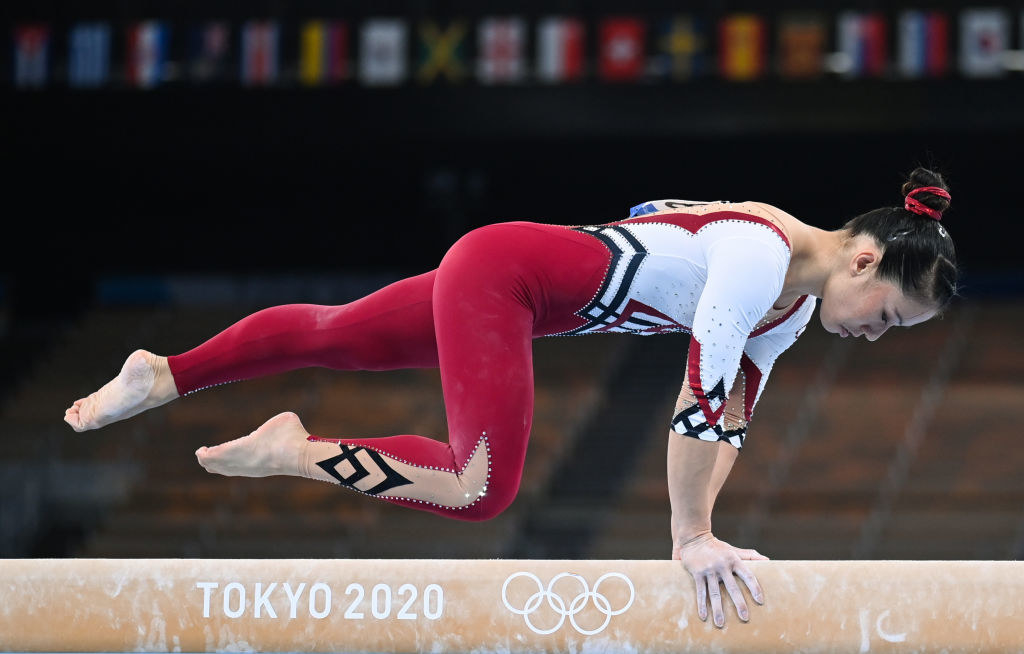 Currently, the rules of the International Gymnastics Federation state that female competitors are allowed to wear one-piece leotards — as long as it is an elegant design and the colours of the pants match the leotard itself.
So, although no rules were broken, this was a huge step forward in allowing athletes to compete and wear whatever they feel comfortable in — as long as it allows them to perform to the best of their abilities.